There is nothing more comforting and rich than a warm bisque on a cold day. Bisques—a French-style dish—are traditionally made from crustaceans, and it differs from other soups because of its creamy and velvety texture. There are so many options, today, for making bisques, especially ones with nutritional and tasty vegetables that add to the thick texture and satisfying flavor.
This Crab Bisque recipe by Executive Chef Jason Daniels, formerly of The Inn at Willow Grove and Forked on Main in Charlottesville, is the perfect blend of traditional seafood flavors and delicious fresh vegetables. It's the perfect dish to serve at an intimate dinner party or to enjoy curled up on the couch with a movie.
This gluten-free recipe uses heavy cream, vegetable stock and tomato paste to achieve that rich bisque texture. What makes it so delicious are all the vegetables included like carrots, onions, celery and fennel, to name a few. Only adding to this dish's nutrition are the fennels, which are rich in vitamins, potassium, calcium and magnesium. Fennel fronds provide an extra kick of flavor and decoration, and this recipe use the entire fennel, bulbs and all!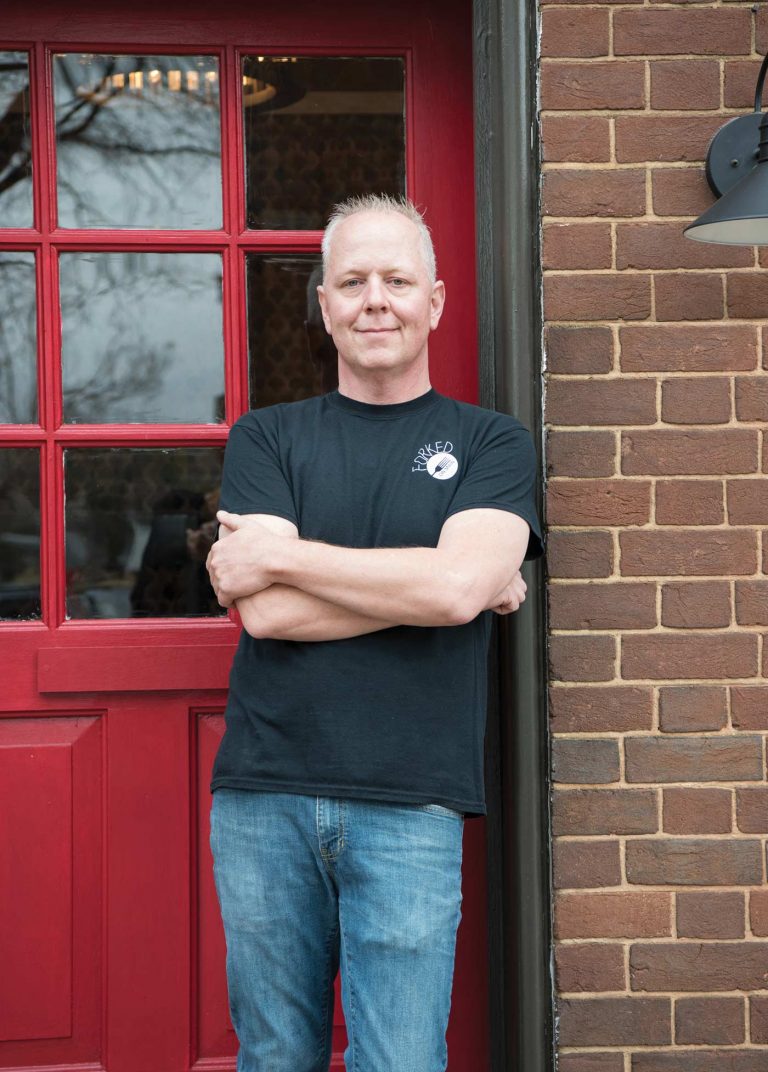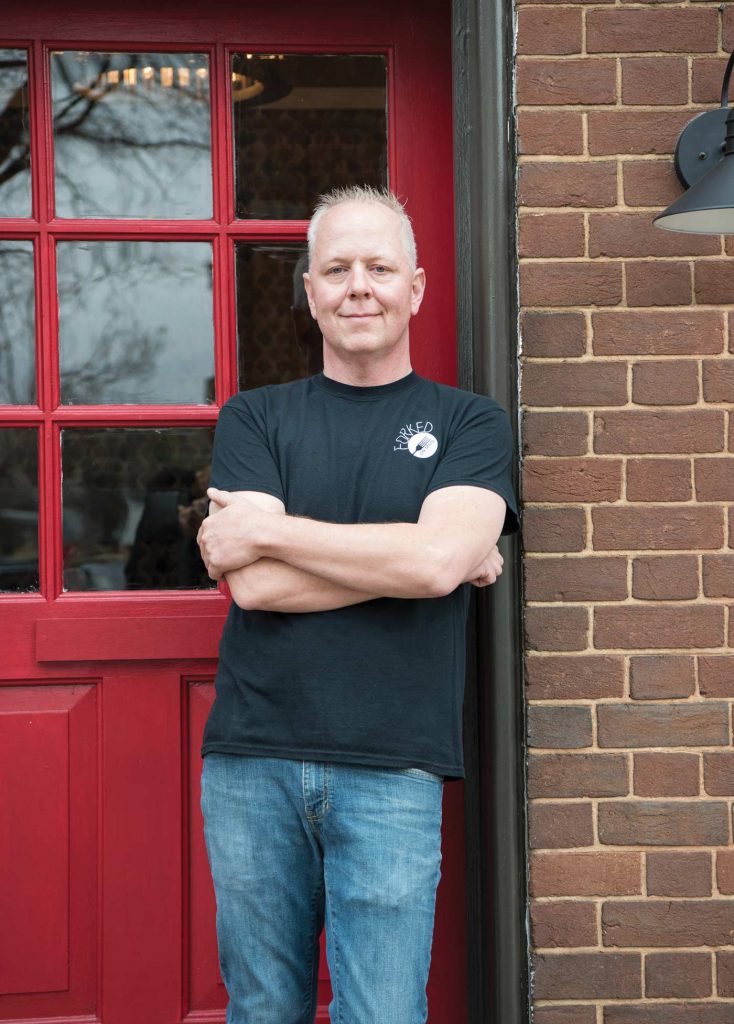 "Roux, which is used as a thickening agent for gravy, sauces, soups and stews, consists of flour added to melted fat or oil on the stove top," shares Daniels.
"Roux, which is used as a thickening agent for gravy, sauces, soups and stews, consists of flour added to melted fat or oil on the stove top," shares Daniels, who also cooked at The James Beard House. "I, personally, find that most soups tend to be over-thickened. So, when Charlene (owner of Forked) and I were in the early planning stages of the Forked menu, we unanimously decided that we would not roux the crab bisque. With today's gluten-free affliction, it only made sense. So, not only do we provide an additional gluten-free option to our menu, but we offer a signature soup that gets rave reviews."
How to Pick Out & Store Your Crab Meat
Sometimes it can be daunting to pick out seafood, especially when preparing a meal for others. So, it is important you are getting the correct crab meat for this dish that is both fresh and flavorful. Lump crab meat is perfect for this recipe, because it includes smaller white pieces that blend into the bisque. This meat is also commonly used to top off salads and to make crab cakes. Fresh crab meat can be stored in your refrigerator for up to three days. However, unopened pasteurized crab meat can be stored in the refrigerator for up to one month. For this recipe, it is best to get shell-free crab meat.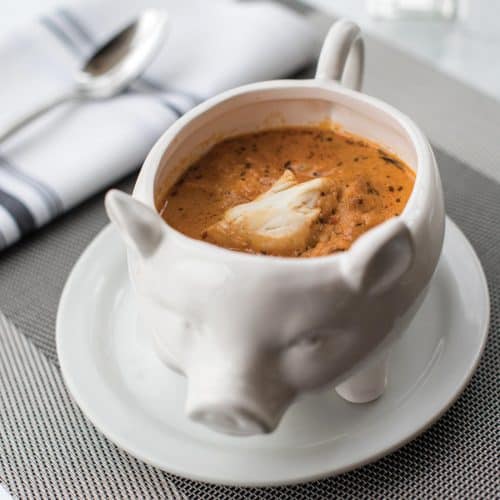 Crab Bisque
Ingredients
1 1/2

quarts

heavy cream

1/2

quart

vegetable stock

1

cup

carrots,

diced small

1

cup

parsnips,

diced small

1

cup

onions,

diced small

1

cup

celery,

diced small

1

cup

fennel bulb,

diced small (reserve fronds to finish soup)

3

tbsps

olive oil

1

tbsp

minced garlic

1

cup

tomato paste

1/4

cup

sherry

1

tbsp

fresh thyme,

chopped

2

tbsps

fennel fronds,

chopped

2

lbs

lump crabmeat

(shell free)
Instructions
In a heavy-bottom soup pot, sauté all vegetables in olive oil until tender.

Add garlic and sherry. Then, cook for one minute.

Add cream, stock and tomato paste.

Allow soup to come to a low simmer, and cook for 20 minutes.

Add thyme and fennel fronds. Then, season with salt, pepper and sugar.

Add crabmeat to each of the bowls. Distribute soup between the bowls and serve immediately with your favorite bread.
What to Pair with Crab Bisque?
In need of some wine pairing suggestions to partner with this savory soup? Try pairing this Crab Bisque dish with a dry Sauvignon Blanc or a Nebbiolo. A Viognier could also work well with this soup. For a recommendation on a Virginia wine to pair with this dish, give our Wine & Country Shop in Ivy, Virginia, a call.
For more delicious local recipes, check out our Food & Drink section. ~
LIZA STONER is a University of Virginia student and a Charlottesville local who is dedicated to making her community a better place. She also enjoys exploring and writing about all that Virginia has to offer.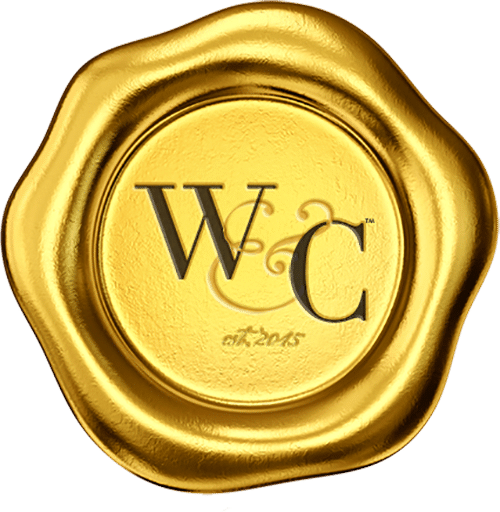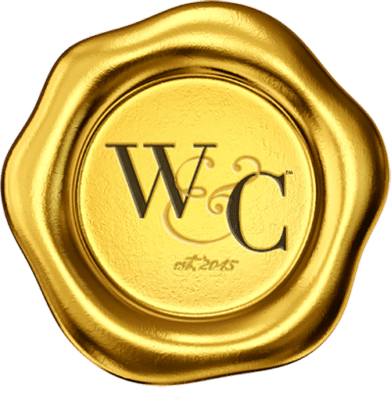 Virginia Wine & Country celebrates elevated living in Virginia Wine Country. Virginia Wine & Country Life is a semi-annual luxury print magazine with a full digital presence. The Virginia Wine & Country Gold Book is an annual guide to the top award-winning wines, wineries and experiences in Virginia Wine Country. The annual Virginia Wine & Country Wedding Planner is an art book of elegant Virginia weddings. The brand includes the Virginia Wine & Country Shop in Ivy, Va. It is a beautiful lifestyle boutique that brings the pages of the magazines to life. Virginia Wine & Country tells the stories of Virginia wineries, the farm-to-table movement, luxury travel, entertaining, art and the elegant country lifestyle. Ivy Life & Style Media also provides branding, web design and PR services for the wine industry.