In a former railroad depot turned peach-packing plant in Crozet, Charles "Chuck" Pinnell and his staff of five artisans turn out couture leather products for the discerning equestrian, sportsman, gardener and connoisseur. Working in an increasingly ready-made world, Pinnell Custom Leather has made its mark with bespoke products tailored for individuals' needs. "By taking it to the other end," Pinnell provides nothing short of perfection for clientele.
And while the airy, light store-workspace is welcoming, Pinnell doesn't see much foot traffic.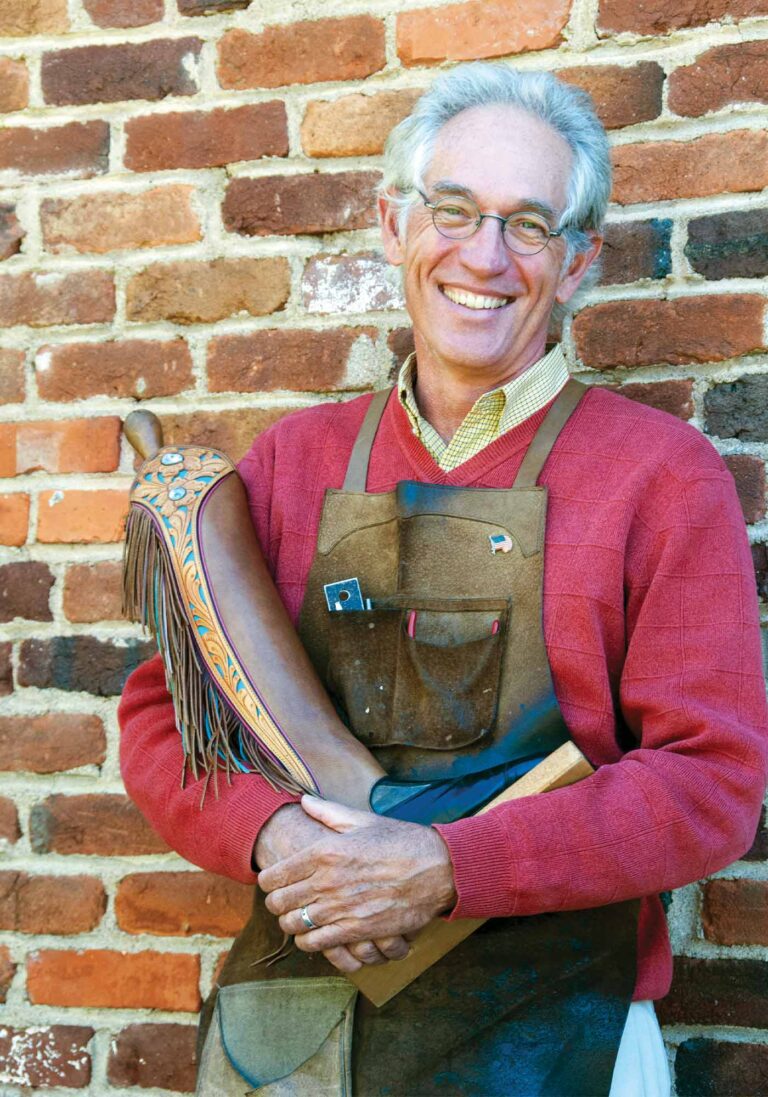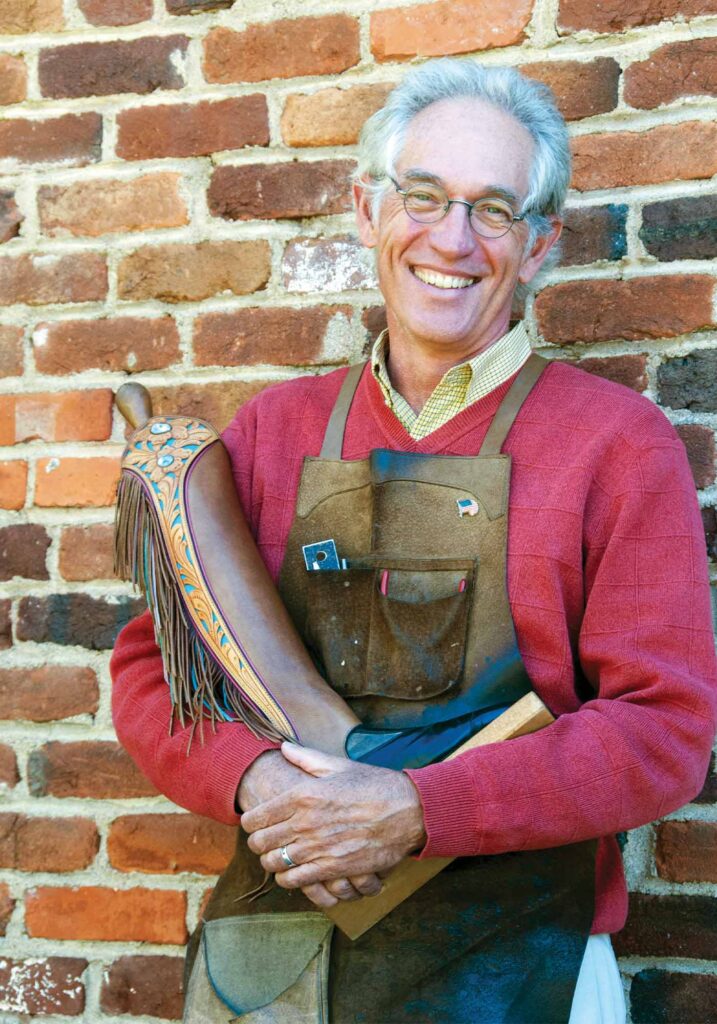 "These aren't impulse purchases," he says. A pair of half-chaps—his top seller—requires at least 12 measurements, three months of workshop time and cost $900 on average. Once measurements are taken and the globally-sourced leathers have been chosen, a single staff member sees the work through to completion. "It's never the same thing twice," remarks Pinnell. Each starting pattern evolves to meet each customer's unique specifications. These include custom tooling, silver work and semi-precious stones.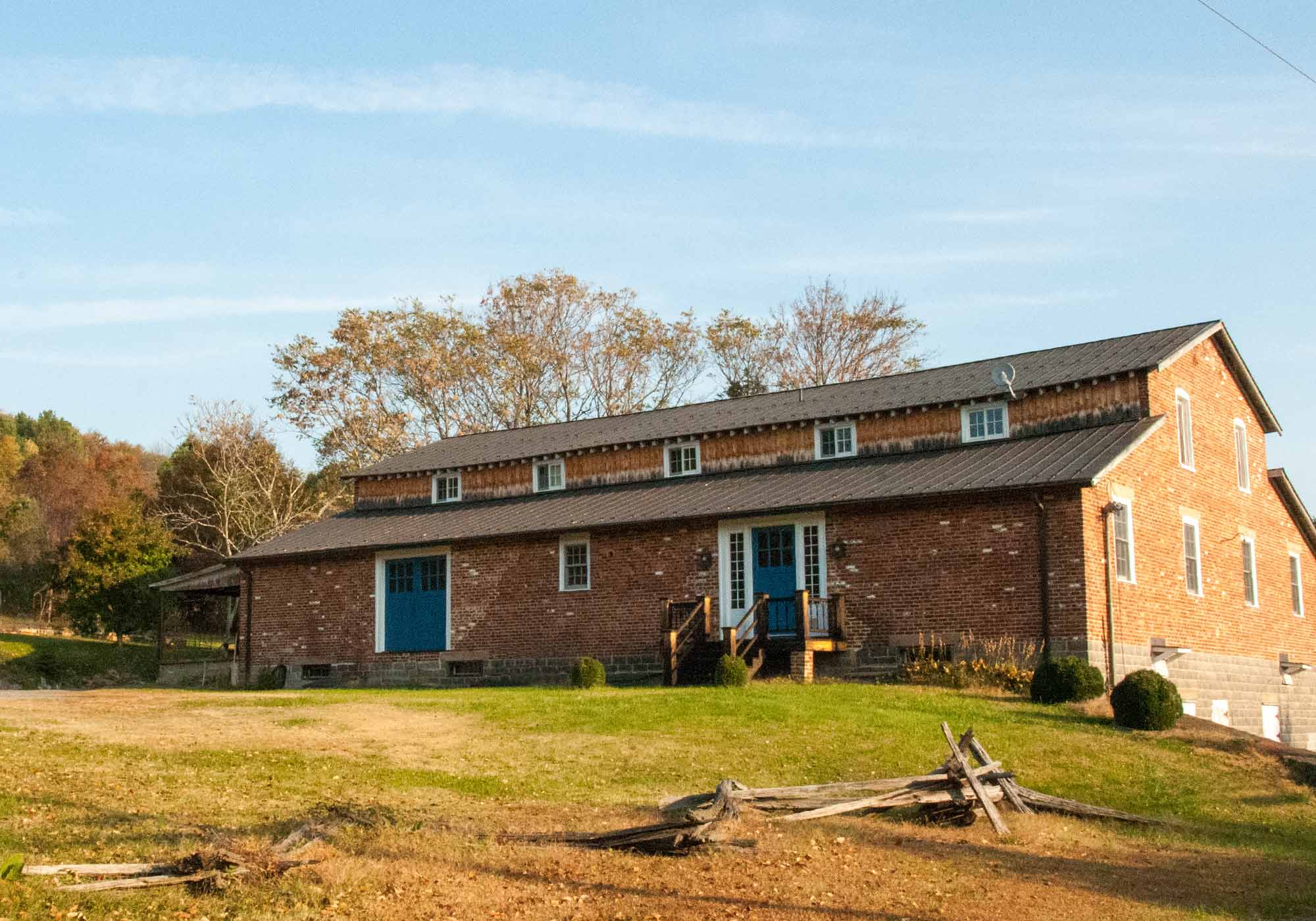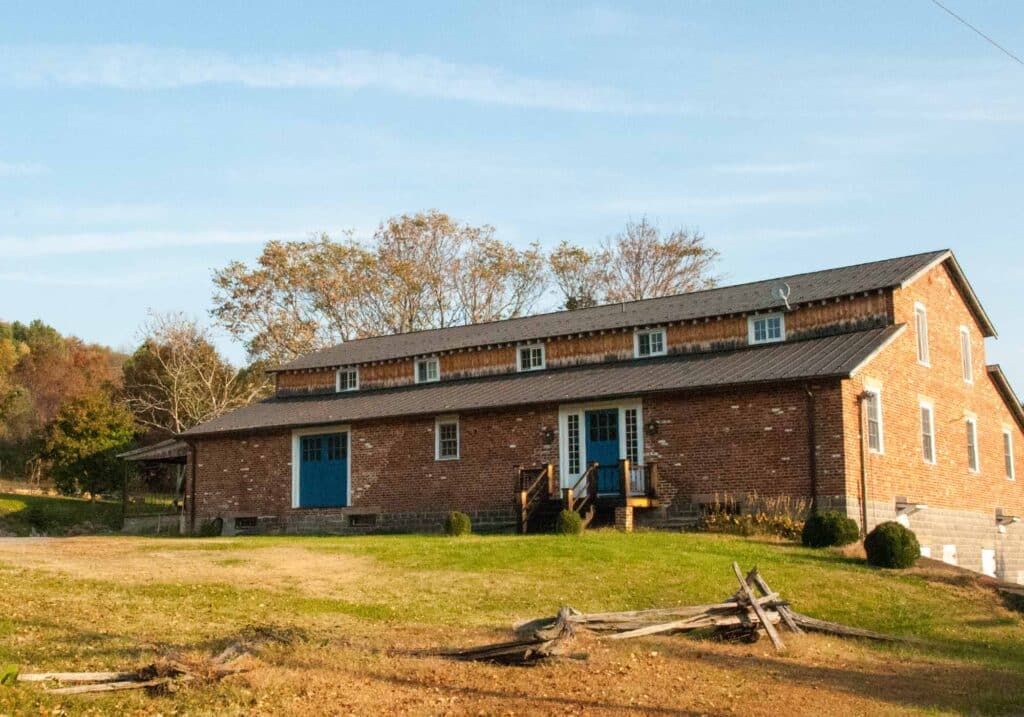 Making Artisan Leather Goods with Meaning
For a man who practically defines the word artisan, his work has always been about more than just working. "People have so much joy and enthusiasm for what we make. I don't want this to be just a job, cutting the same widget out over and over," he admits. Because an economy of mass-produced items "killed the equestrian leather worker," Pinnell focuses on luxury leather products. Although it's a market without much uptick or ebb and flow, it is consistent and filled with meaning and lifelong friendships.
Custom Leather Products for Equestrian Events
It's clear that there's a specific and exacting clientele for his equestrian products. Pinnell has crafted leather goods for Olympians, politicians, actors, directors and even royalty. Since 1980, Pieces by Pinnell have been worn in each of the Olympic games. He even served as the repair expert for all 30 nations participating in the equestrian event at the 1996 Olympic games. Tad Coffin, the first U.S. equestrian winner, has worn many pieces crafted by Pinnell and was mentored by him. Coffin's fascination with the art grew during his years of competition, and he is now a leather artisan himself and a famed maker of performance saddles who lives on a farm near Charlottesville.
"Literally thousands of people depend on what we make to better their performance."
For decades Pinnell spent months at a time travelling, setting up stores for couture leather products at horse shows. There are people he has been seeing on the equestrian circuit for nearly 40 years. Pinnell doesn't boast, and he's not overstating his significance when he says that, "literally thousands of people depend on what we make to better their performance." And each customer receives the same care and attention as a celebrity.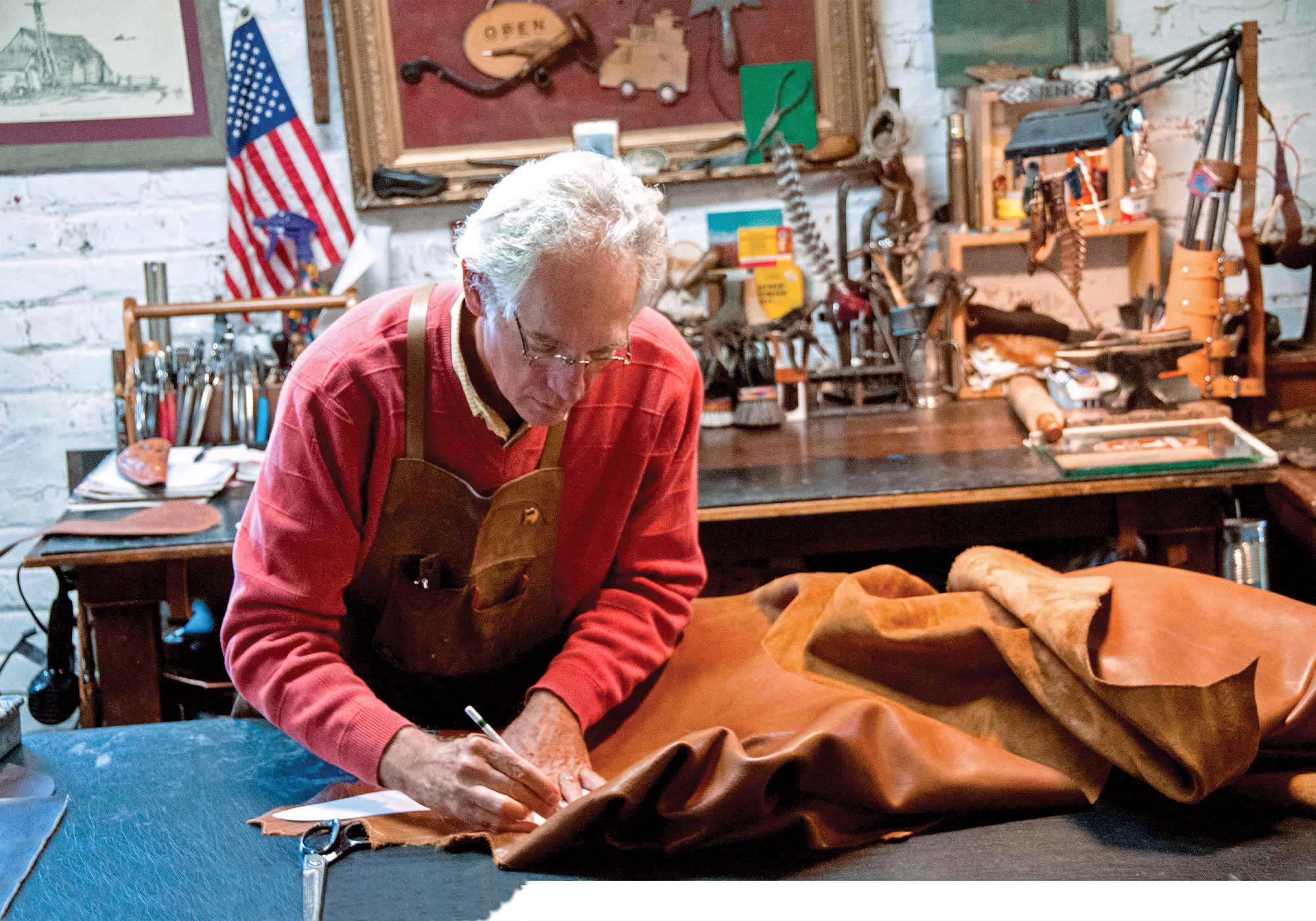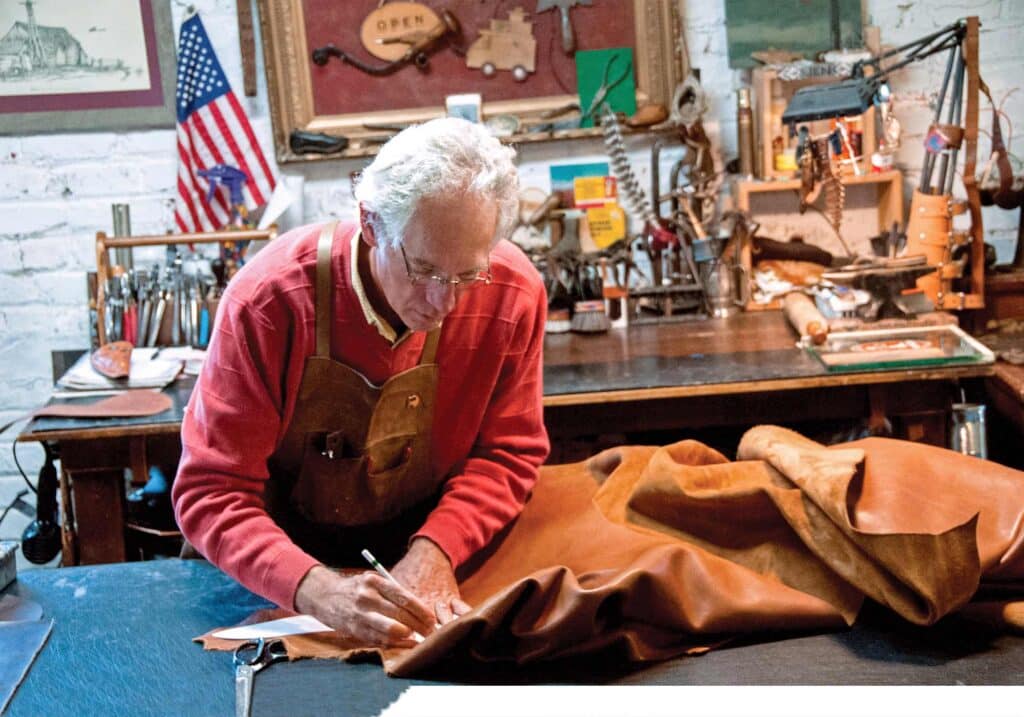 Award-Winning Leather Chaps, Riding Breeches & More
One of the first pairs of half-chaps he made was for Jacqueline Kennedy Onassis, who ordered everything from riding boots to belts and bags. Pinnell adds, "She was so lovely to work with, and always gracious. She'd just pop in unannounced and without pretense. Just a lovely person."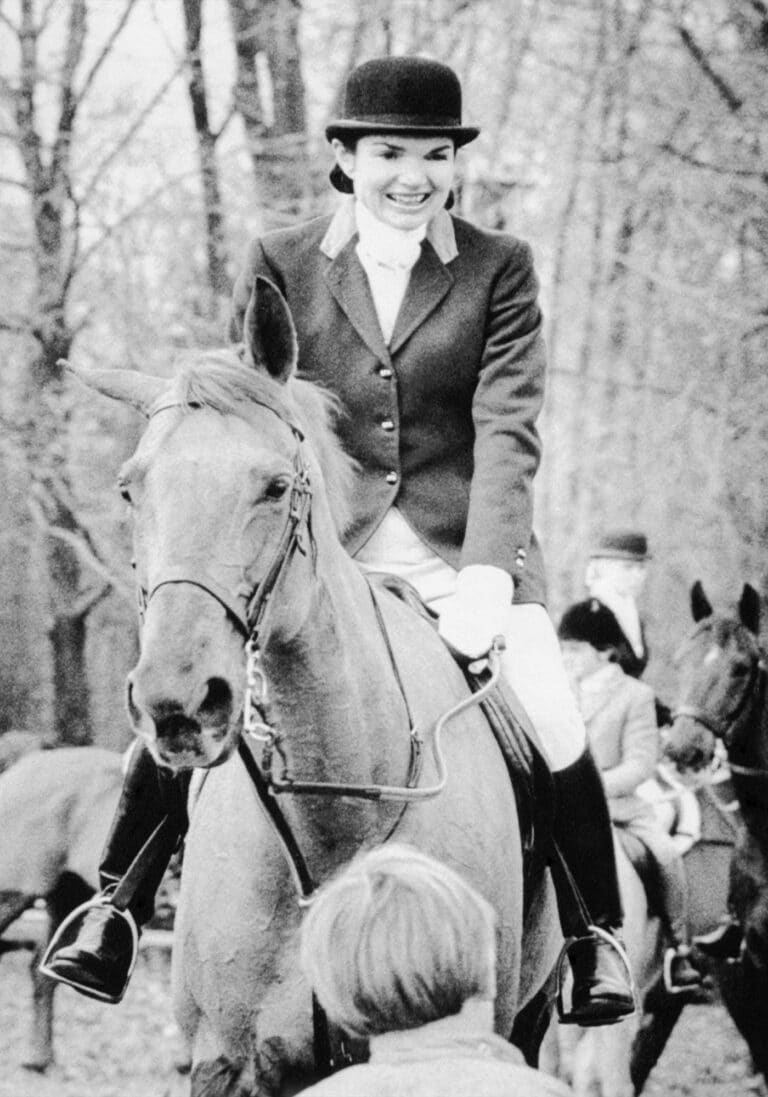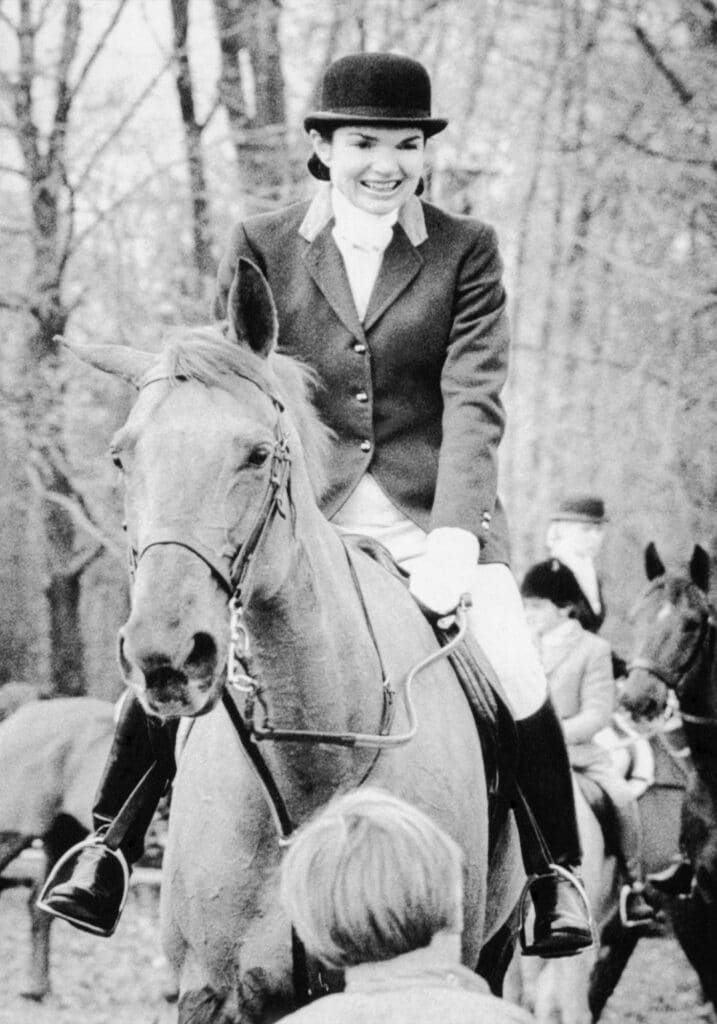 "I also filled an order for President Reagan for leather riding breeches in the '80s and was so honored to see him wearing them while riding with Queen Elizabeth II at Windsor Castle in England." Pinnell has made custom leather chaps for Calvin Klein, and actors Robert Duvall and Kate Capshaw. The list goes on, including royalty like Prince Philip, and well known athletes, such as Beezie Madden, Eric Lamaze and McLain Ward.
People also depend on Pinnell for less outdoorsy leather products, such as handbags. Each bag is named after either the individual who ordered it or the place where it was designed.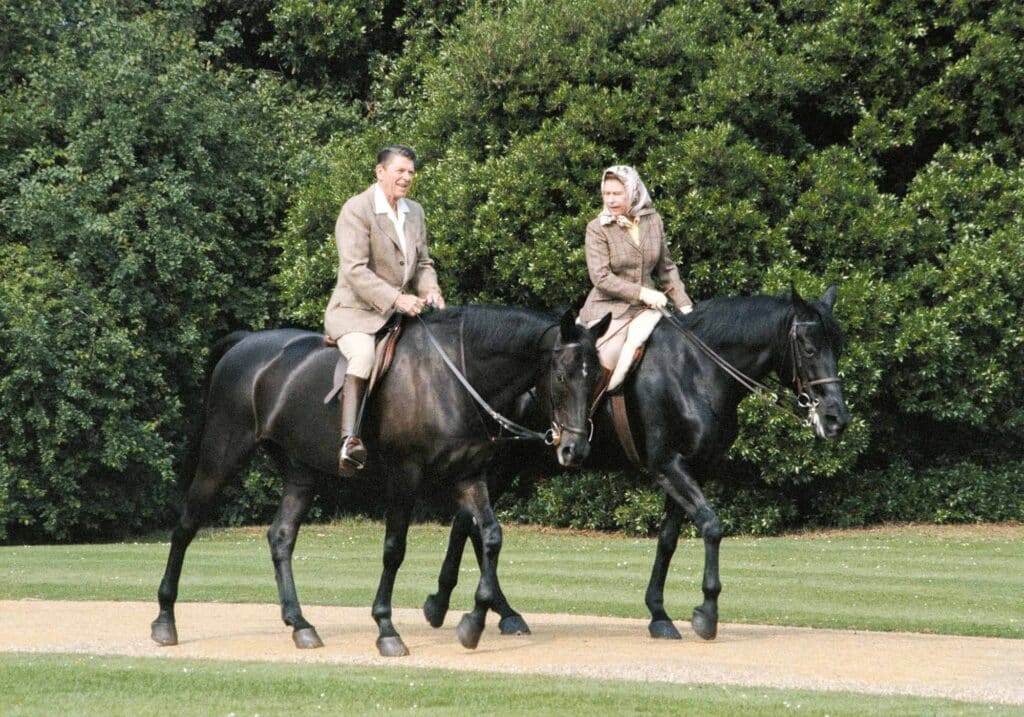 Pinnell also makes belts with buckles crafted in-house, wallets, custom watchbands and, truly, the most special dog collars. Martha Stewart even purchased a pair of his beautiful leather cuffs after she happened upon his booth during the Hampton Classic Horse Show in 2013. Impressed by Pinnell's craftsmanship, Stewart honored him with the prestigious "American Made" Award.
The Path to Crafting Personalized Leather
Originally from Virginia's Tidewater area, in school Pinnell found his niche in the art department; and by the end of high school, he was taking three art classes a day. He wanted to be a shoemaker and initially headed to Colorado to pursue that passion. However, remembering his high school art teacher had once suggested he go to Colonial Williamsburg, he made the move. There he learned to make harnesses, "and that's what got me on the saddle end of things." Chuck smiles as he picks up his fid, a scribing tool used to mark leather.
Rarely out of reach, the tool is a treasured gift.. It is embellished with a carved fish, and he shares that it has been in his pocket for nearly 40 years. It was handmade for him by the harness maker he apprenticed with at Colonial Williamsburg early in his career.
Pinnell eventually came to Albemarle County in 1994 and has been here ever since. In his charming studio at the base of the mountains, Pinnell has created a fitting setting for his creations. "The lifestyle is why I'm here," he remarks. Pinnell lives an admirable life, honing an unparalleled level of craftsmanship and artistry. The output of Pinnell Custom Leather fills the niche of true luxury, with its unique, precise and beautiful items.  ~
This article appears in Book 3 of Virginia Wine & Country Life. Start your subscription here or give a gift subscription here.
CATHERINE MALONE has written for Wine & Country since its inception. She has been an instructor at William & Mary, UVA and Virginia Commonwealth University, where she is currently pursuing her Ph.D. She lives in Charlottesville with her three daughters.
R. L. JOHNSON is our Co-Publisher and Creative Director. Bethke studied at the prestigious ArtCenter College of Design and began her career as a professional photographer in Los Angeles. She moved into graphic design and art direction when she relocated to Charlottesville in 1994. As our company's co-founder and visionary, she enjoys all aspects of storytelling.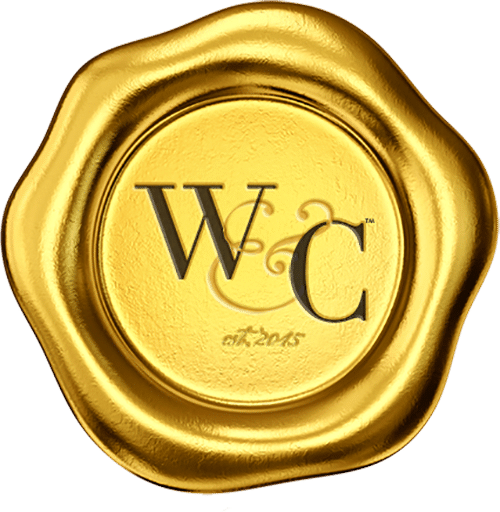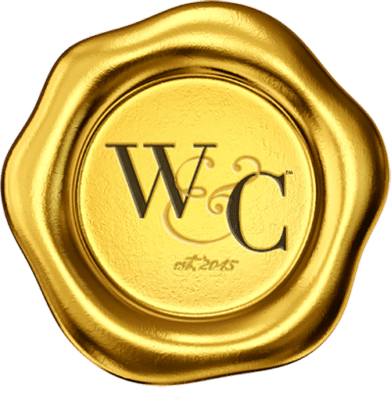 Virginia Wine & Country celebrates elevated living in Virginia Wine Country. Virginia Wine & Country Life is a semi-annual luxury print magazine with a full digital presence. The Virginia Wine & Country Gold Book is an annual guide to the top award-winning wines, wineries and experiences in Virginia Wine Country. The annual Virginia Wine & Country Wedding Planner is an art book of elegant Virginia weddings. The brand includes the Virginia Wine & Country Shop in Ivy, Va. It is a beautiful lifestyle boutique that brings the pages of the magazines to life. Virginia Wine & Country tells the stories of Virginia wineries, the farm-to-table movement, luxury travel, entertaining, art and the elegant country lifestyle. Ivy Life & Style Media also provides branding, web design and PR services for the wine industry.