No matter whether you are planning on tailgating at the horse races, a polo match or collegiate games, creating the ultimate tailgate setup always starts with the basics. To help simplify the process for those new to tailgating or those who want to pick up a few pro tips, we've created a step-by-step, how-to guide so you'll feel prepared for race or game day in style. These basic steps will give you a solid foundation for all your tailgating needs and show you How to Style the Ultimate Steeplechase Tailgate.
Once you've decided to go tailgating, the first decision you want to make is how elaborate of a setup do you wish to present. There are plenty of options, ranging from merely opening the back of your car and setting out a couple of chairs or actually creating zones for viewing/dining areas as well as buffet and bar areas.
The complexity of your setup and the size of your guest list will have an impact on the amount of space, supplies and furniture you will need and is something you should consider in advance. Doing a trial setup at home is definitely a good idea, especially if you are new to tailgating. This will help you see your layout in action and ensure that everything will either fit in your car or if you will need to enlist help from a friend who could drop off supplies and then park in the overflow parking areas. Once you've determined your layout and your car is packed, the fun begins.
Setting the Stage & Defining Your Space
As you back your car in, give as much space between the car and the rails (or other end of your space) as possible to allow ample room for your party area directly behind your vehicle. Note that space allowed can vary by venue, so if you are unsure how much space you are allowed, you may want to call in advance to confirm what is typically permitted.
Once you've set your length, you want to establish your width. The easiest way to define your space from your neighboring tailgaters is with your furniture. In the photo below, you can see that we have allowed for a viewing/eating area right by the rails as well as a multi-sided bar and buffet area to help our space feel as though it is bigger and it includes a few outdoor "rooms." Your guest list will affect the amount of space you'll need but the basic elements are all the same: Drinks/Food/Viewing.
When considering your drink/bar area, this may be as simple as an oversized punch jar set on a corner of your buffet or a dedicated table offering an assortment of punch/tea, wine, liquor and mixers, which will require more space for set up. See our tips below for building a simple, but stunning, wooden bar on the back of your car.
Food will require the most amount of table space. We'll dive into further details about menu ideas below, but typically, you'll want to allow a six- to eight-foot table for your buffet. Tailgating essentials you should invest in include portable chairs and tables, and tablecloths in neutral fabrics like beige, black or white. Using a mix of table shapes and varied heights will also help to add visual interest to your tailgate. Chairs are another critical part of your viewing area. Feel free to invite guests to bring their own chairs, as its common to help minimize your packing. To elevate your space even more while also add a touch of warmth, we recommend bringing an outdoor rug to help define your space.
With the basics now in place, you are ready to add personality and flair to your day's theme to help you stand out from the crowd. The simple addition of coordinating fabric table toppers, bunting, napkins and even chair covers are a simple way to unify your spaces and add that always-desirable "wow factor" to your tailgate.
For fall tailgates, plaids and rich tones of gold, rust and browns are popular. For spring celebrations, cheerful florals and bright fabric accents will set you apart.
Accessorizing the Ultimate Tailgate
With each event comes a theme. Many steeplechase races hold tailgating contests with event day themes. These themes give everyone focus for their tailgates and the fun of some friendly race day competition. Enlist a friend to join you in decorating your tailgate and have a good time with it! But, when it comes to horse racing, there's no better model to emulate than classic British style. With such a long history in horse race culture, English style is the first place to look for tailgating ideas, and these are the basic components to creating that British equestrian look.
Equestrian British Elements:
How to Make a Wooden Tailgate Bar in Your Car
It just wouldn't be a tailgate without incorporating your vehicle, so let's embrace the tailgate spirit, open up the back of the car and let the party begin! During the event, your car will be a handy storage area, but you don't want it to distract from your beautiful décor. To minimize this, we recommend draping a tablecloth (as shown below in black) to hide the interior contents.
Now, you have a clean slate to create a unique and stylish wooden bar right there in the back of your car. Here's how:
Place a 2′ x' 4′ table at the edge of the back of your car.
Drape this table with a matching tablecloth to what you've hung on the car. Be sure this cloth hangs to the ground for the most elegant effect.
Place pre-finished wooden floor planks (available at your local home/building supply retailer) bridged over both your car and table to create one unified wooden tabletop. Our table required eight boards. Make sure to not allow the planks to extend beyond the edge of your table, as this could cause a tipping hazard for your setup.
Voila! You have an elegant, highly efficient and useable surface for your bar.
Stocking Your Tailgate Bar
The first step in brainstorming your bar is to determine what drinks you plan to serve. Will you have a signature beverage, offer a limited beer and wine bar or create a mini-cocktail station with a variety of liquors and mixers? Establishing your drink menu is the first step in creating your essential bar list. Next, consider how you want to display these items. We have helpful tips below, and you can see some of our favorite tailgating bars in this article. Pre-chill at home, in advance, all of your drinks that you want to serve cold. A cold drink is often one of the first items that guests will request, and if you wait until arrival, they will often not have enough time to chill-down.
Don't forget the cooler as well for ice, waters and non-alcoholic selections.
Here's a starter list of items for stocking your tailgating bar:
Wine, Beer, Liquor and/or Mixers
Non-alcoholic options like tea, punch or lemonade
Pre-chilled bottled waters
Glassware/cups
Cocktail mixers/shakers as needed
Serving tools, including ice tongs
Ice for coolers and in drinks
Cooler for drink storage
Ice Bucket with lid for ice you will use in drinks
Napkins
Décor elements as needed
Get our Ultimate Checklist for Stocking Your Tailgating Bar here.
Styling Your Tailgating Bar
To keep the bar visually interesting, we recommend using a variety of heights and textures in your display. Small boxes, which can also be covered with napkins to blend with your décor if necessary, are a simple way to add height to your bar top. Deep boxes lined with plastic and ice can become impromptu cold cases for beer or water. Mirrored trays turned on their side add to the grandeur and are beautiful displays for your bottles and glassware. Stocking your bar with décor elements, including dark woods, sparkling crystal and polished silver are easy ways to help achieve the highly sought classic English country style. Find charming containers like old suitcases, picnic baskets or dark wooden crates to both carry items and use for display. For a complete list of Virginia Steeplechase & Tailgating Bar Ideas, read our online article in the Wine & Country Tailgate section.
Tips for Serving Food at Your Tailgate
Tailgating is a multi-hour affair, and you want to plan your menu accordingly to be sure you accommodate the many hours you are on the field. Popular menus include traditional Virginia ham biscuits, savory shrimp and grits and everything in between. You can discover some of our favorite delicious tailgate dishes, easy tailgate dishes and desserts for tailgates here at our tailgating headquarters.
Many experienced tailgaters plan for both a meal and light snacking. No matter whether you decide to prepare all the food yourself, hire a caterer or host a tailgate potluck, there a few basic food safety tips to always consider.
Tailgating Food Safety Tips
During transit or storage on site, cold food needs to be kept at or below 40 degrees Fahrenheit. An appliance thermometer placed in your cooler (which is appropriately filled with lots of ice) can help ensure you maintain this temperature.

Hot foods should be stored and served in insulated containers to help them maintain a temperature of 140 degrees Fahrenheit or above. Prep your insulated container by filling it with boiling water. Let it stand for a few minutes, empty it and then put in the piping hot food. This will help it stay at a food safe temperature for many hours.

Pay careful attention to how long hot or cold foods are left out. Foods should not be out of the cooler or off of the grill for more than 2 hours. Note, if the outdoor temperature is over 90 degrees Fahrenheit, then the food window drops to one hour.
Tailgating Essentials to Pack
In addition to the food itself, here's a list of additional items you don't want to forget:
Wet wipes/hand sanitizer
Ice
Matches or lighter for grill or candles
If grilling, don't forget your grilling tools and pot holders
Sharp knife
Cutting board
Cork screw
Bottle opener
Appliance thermometer for cooler
Meat thermometer
Salt and pepper
First aid kit
Platters or containers for food
Plates, bowls, cups and utensils
Napkins
Plastic wrap or foil
Cleaning supplies: paper towels, wet wipes and trash bags
Clean plastic bags for packing away leftovers
A plastic tote and lid for hauling dirty dishes home
Lanterns or flashlights for night tailgating
Step Up the Tailgating Lounge
While the food and décor are important, you, of course, want to have a good view of the steeplechase or match itself. To make your viewing area as comfortable as can be, first you need chairs. Portable folding chairs are the most popular, and you can add pizzaz to yours with chair covers like you see here.
Another helpful consideration is a hamper-turned-coffee table where you and your guests can set drinks. This also doubles as a great storage tote when packing your vehicle. If you don't have a beautiful wicker hamper, you could always cover a plastic tote with an extra tablecloth to make it blend with your décor. An outdoor rug is a nice optional extra to help finish this space as well.
Changing Your Tailgate Up for The Seasons
When you have a good foundation of neutral table linens in black or cream, it becomes simple to modify your décor to fit the season. A simple switch of your accent cloths is all that is needed to make your plaid display literally spring to life in the coming season. Below, you can see the difference when you switch from warm plaids to fresh florals!
We hope these tips for How to Style the Ultimate Steeplechase Tailgate help you feel confident and ready to tailgate like a winner at the upcoming events this season and for many seasons to come. Find even more tailgating inspiration on our Wine & Country Life Tailgating page, and for more local recipe ideas, see our Food & Drink page. For those equestrian fans who enjoy summertime polo matches, be sure to read about setting up a beautiful polo picnic. ~
Tailgate Etiquette: Tips for Being a Great Guest
Want a cheatsheet for how to be the ultimate guest at your next tailgate? Download our Wine & Country Guest Guide to the Steeplechase Races by clicking the image below.
JENNIFER CARROLL, a Southern gal with an unquenchable thirst for all things creative, wears many hats—a photographer, blogger, designer and home entertainer. From cooking to decorating, no matter what she is doing, she is committed to celebrating everyday life. Visit celebratingeverydaylife.com.
R. L. JOHNSON is our co-publisher and creative director, Robin Johnson Bethke, who began her career as a professional photographer in Los Angeles before moving into graphic design and art direction when she relocated to Charlottesville in 1994. As our company's co-founder and visionary, she enjoys all aspects of the publishing process from story conception to graphic design to photography. Her work is often seen in many of our publications.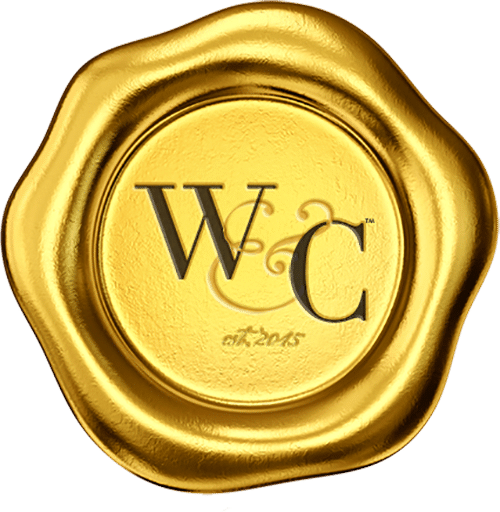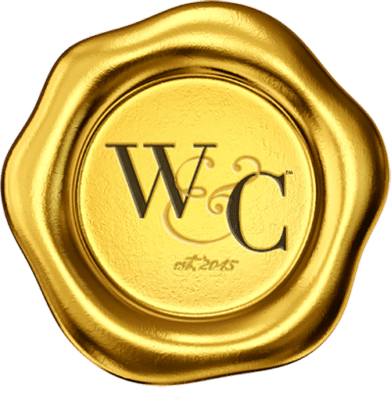 Virginia Wine & Country celebrates elevated living in Virginia Wine Country. Virginia Wine & Country Life is a semi-annual luxury print magazine with a full digital presence. The Virginia Wine & Country Gold Book is an annual guide to the top award-winning wines, wineries and experiences in Virginia Wine Country. The annual Virginia Wine & Country Wedding Planner is an art book of elegant Virginia weddings. The brand includes the Virginia Wine & Country Shop in Ivy, Va. It is a beautiful lifestyle boutique that brings the pages of the magazines to life. Virginia Wine & Country tells the stories of Virginia wineries, the farm-to-table movement, luxury travel, entertaining, art and the elegant country lifestyle. Ivy Life & Style Media also provides branding, web design and PR services for the wine industry.