It was a beautiful autumn Day at the Races at the Montpelier Hunt Races as Shannon Hill Farm's All Out of Aces took the Montpelier Foundation Cup and Apple Equipment LLC's Winner Massagot won the afternoon's featured race, The Noel Laing Handicap. Among the many eight-race winners, female jockey Bethany Baumgardner and Gerard Galligan's Mavourneen were awarded the Montpelier Cup. It was another successful steeplechase event in Virginia hunt country.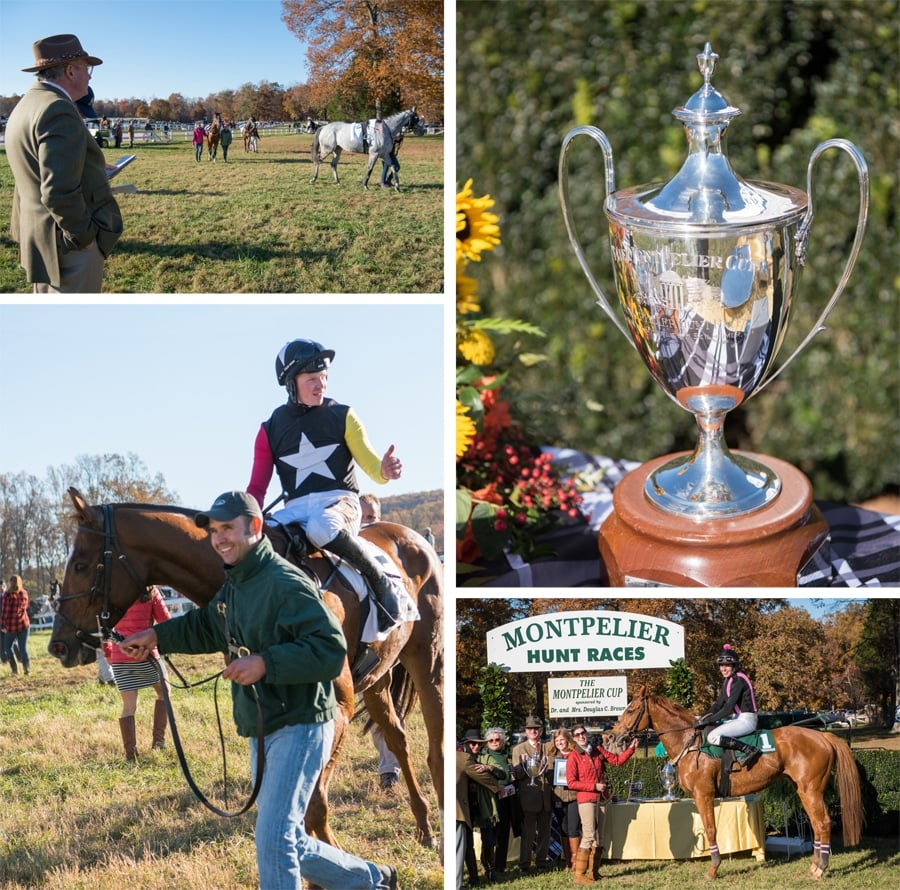 Shopping at the Montpelier Races
Wine & Country Life joined in the festivities and put out our own tailgating spread at Vendor's Village while tailgaters filled the grounds with food and drink to celebrate the day. Tailgaters used vintage silver, royal plaid linens and equestrian-themed serving ware to showcase their delicious foods, while also incorporating art and other décor in their perfectly arranged spreads.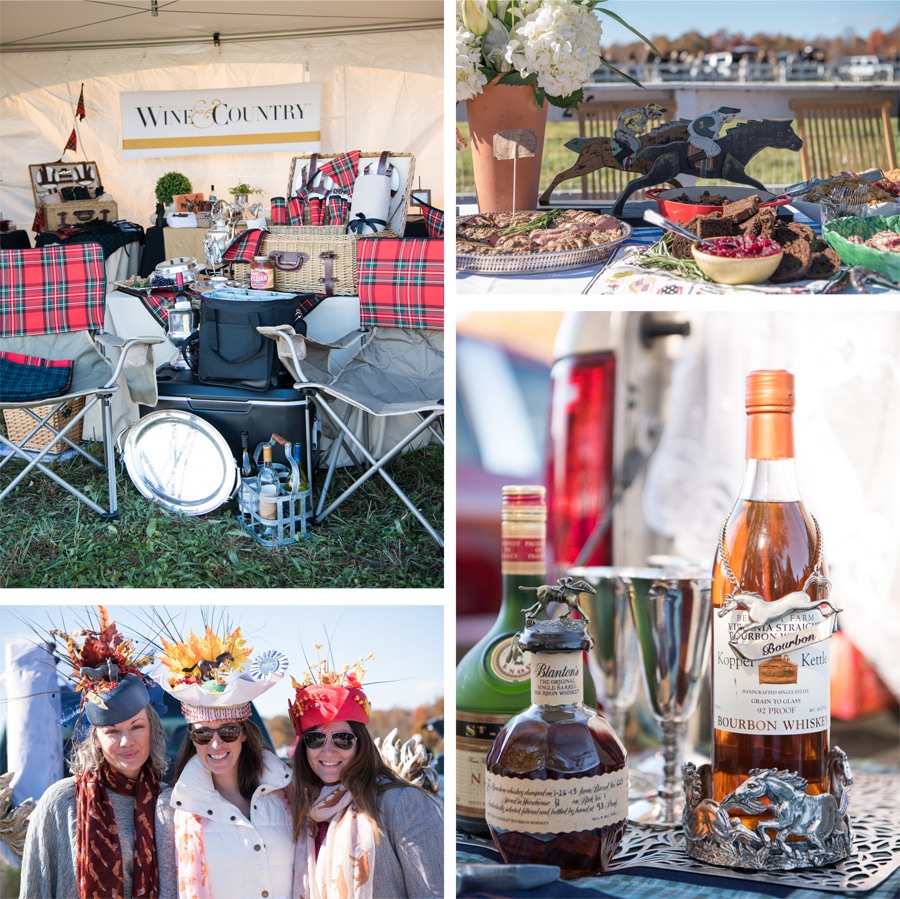 The Best Tailgate Parties at the Montpelier Races 
Wine & Country sponsored the Tailgate Contest again this year and tailgating entrants were challenged to incorporate the theme—French blue, old rose and silver, inspired by Marion duPont Scott's racing silks. Linens, floral arrangements, candles and even pink champagne and food items appeared on tables alongside tempting arrays of cocktails and drinks. The panel of judges included representatives from Spaces Design Studio and Wine & Country, as well as Celebrity Chef Judge Danilo Orofino of Orofino Restaurant of Fredericksburg.
After tasting and reviewing all the entrants, the panel awarded prizes to four tailgates who stood out from the crowd. Delicious homemade foods on display ranged from crab bisque, deviled eggs and assorted quiches to tenderloin, chili, ham biscuits, chutneys and corn pudding that tasted as fresh as summer. An array of delicious desserts, from charming cut-out horse cookies sporting pink and blue sprinkle saddles (which make an appearance each year at Montpelier) to blueberry and strawberry cupcakes, demonstrated baking skills and a flair for design.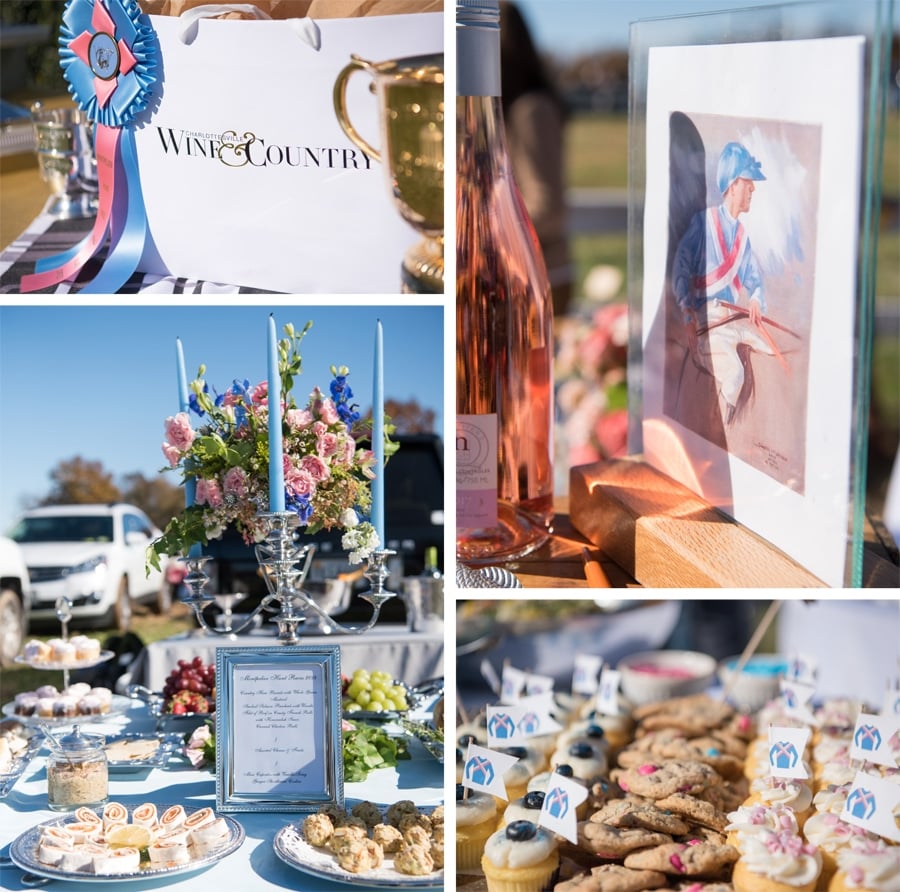 The Legacy Tailgating Prize went to Hugh Craig, who at the age of 91, has attended the Montpelier Hunt Races, now in its 84th year, since his childhood. His father had worked as groundskeeper at James Madison's Montpelier and his family still has deep ties to the land, coming together every year to put on a beautiful spread of homemade chowder, cakes and delicious nibbles at the races.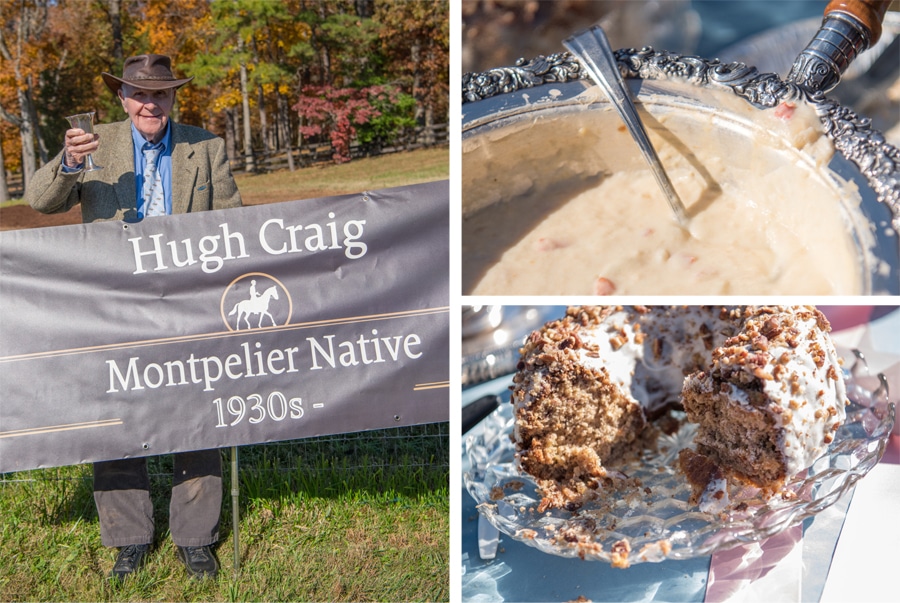 Spectators enjoyed good food, friends and the horse racing on this perfect sunny day—a welcome respite from the recent rains. In addition to the tailgate contest, the day included stick pony races for the children, a hat contest, Jack Russell Terrier Races and even a drawing for a special Omega Watch from Schwarzschild, Keller & George Jewelers. A guest artist was also in the VIP area painting the festive scene on canvas.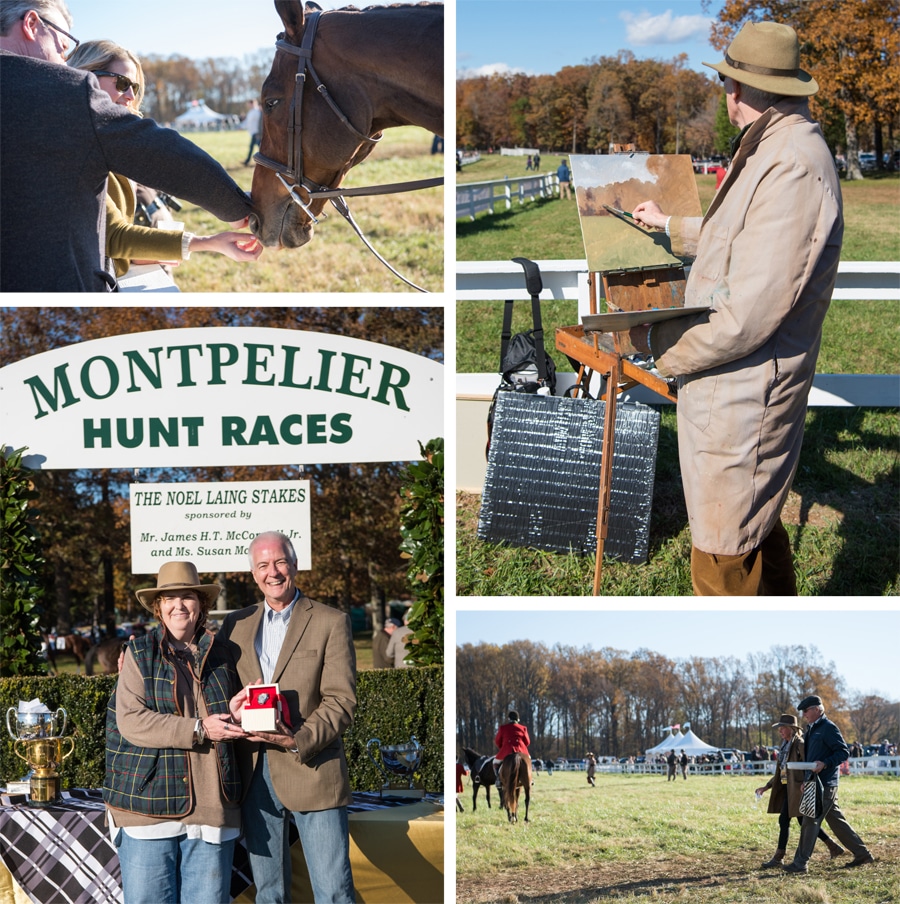 We had a wonderful time at this year's races and enjoyed meeting so many Wine & Country readers. If you want to dress up your table for the next tailgating contest, visit our Wine & Country Shop in Ivy.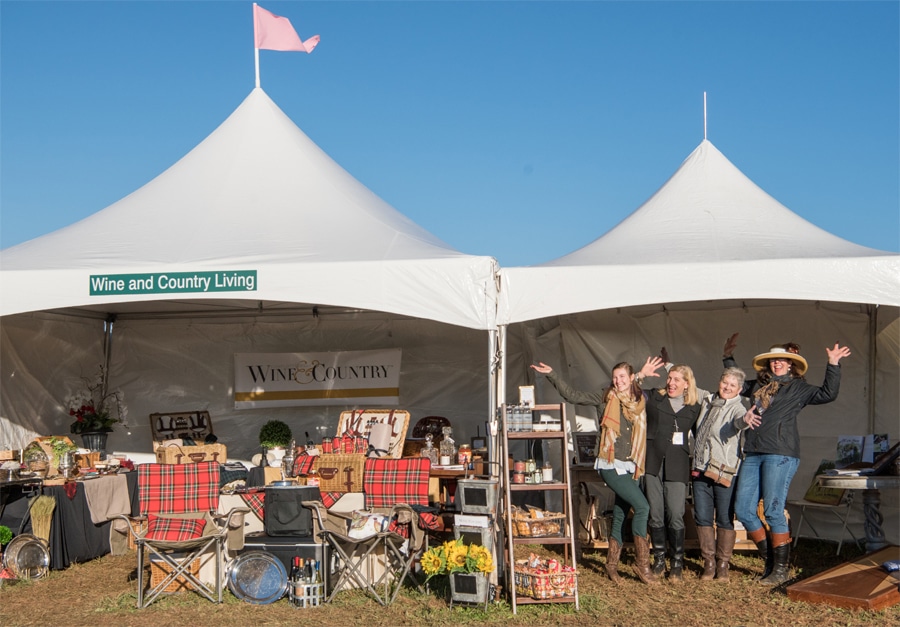 On our website, find even more information on what to do in nearby Gordonsville, what you will find at this year's Montpelier Hunt Races, discover What to Wear to the Steeplechase, Tips on Tailgating Like a Winner and Virginia recipe ideas. And for tailgating essentials and supplies, stop by our Wine & Country Shop in Ivy. ~
Tailgate Etiquette: Tips for Being a Great Guest
Want a cheatsheet for how to be the ultimate guest at your next tailgate? Download our Wine & Country Guest Guide to the Steeplechase Races by clicking the image below.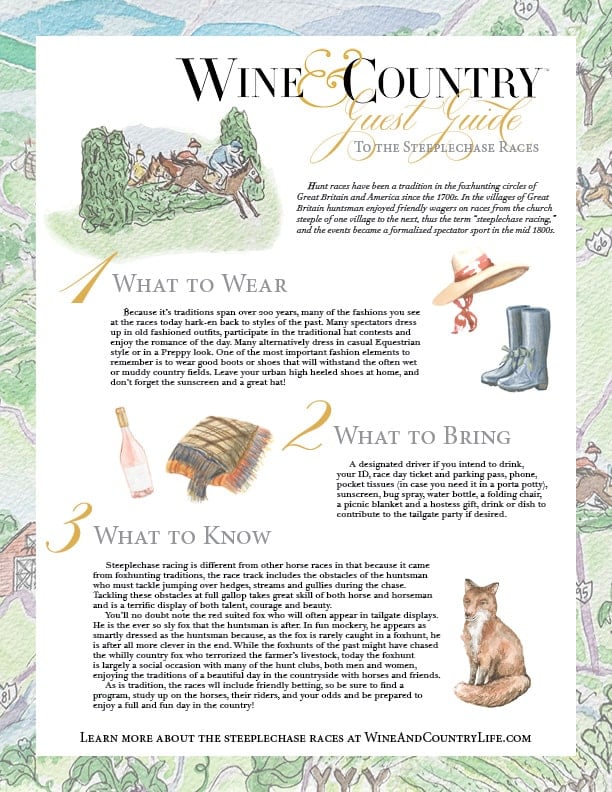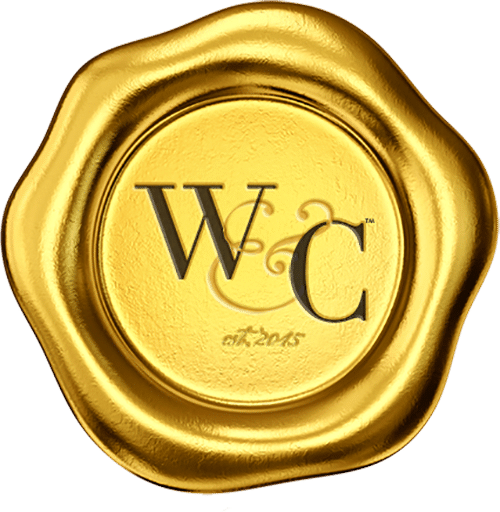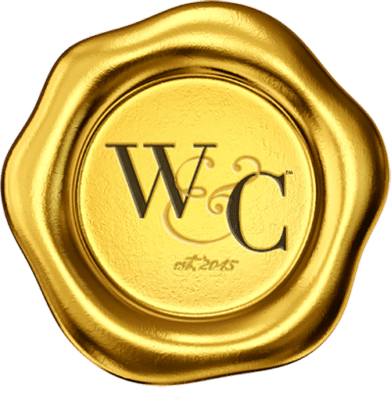 Virginia Wine & Country celebrates elevated living in Virginia Wine Country. Virginia Wine & Country Life is a semi-annual luxury print magazine with a full digital presence. The Virginia Wine & Country Gold Book is an annual guide to the top award-winning wines, wineries and experiences in Virginia Wine Country. The annual Virginia Wine & Country Wedding Planner is an art book of elegant Virginia weddings. The brand includes the Virginia Wine & Country Shop in Ivy, Va. It is a beautiful lifestyle boutique that brings the pages of the magazines to life. Virginia Wine & Country tells the stories of Virginia wineries, the farm-to-table movement, luxury travel, entertaining, art and the elegant country lifestyle. Ivy Life & Style Media also provides branding, web design and PR services for the wine industry.