In 1966, French clothing designer Yves Saint Laurent designed Le Smoking—the first tuxedo suit for women—a move so bold for the time that most restaurants did not allow women to wear the tuxedo suits, or any pants for that matter, when dining in their establishments. Le Smoking was just one of the designer's memorable legacies. Saint Laurent's influence on the industry is still seen today as his ingenuity lives on in modern fashion. In a rare opportunity, lovers of fashion can view Yves Saint Laurent's most groundbreaking work on display at the Virginia Museum of Fine Arts (VMFA) until August 27th.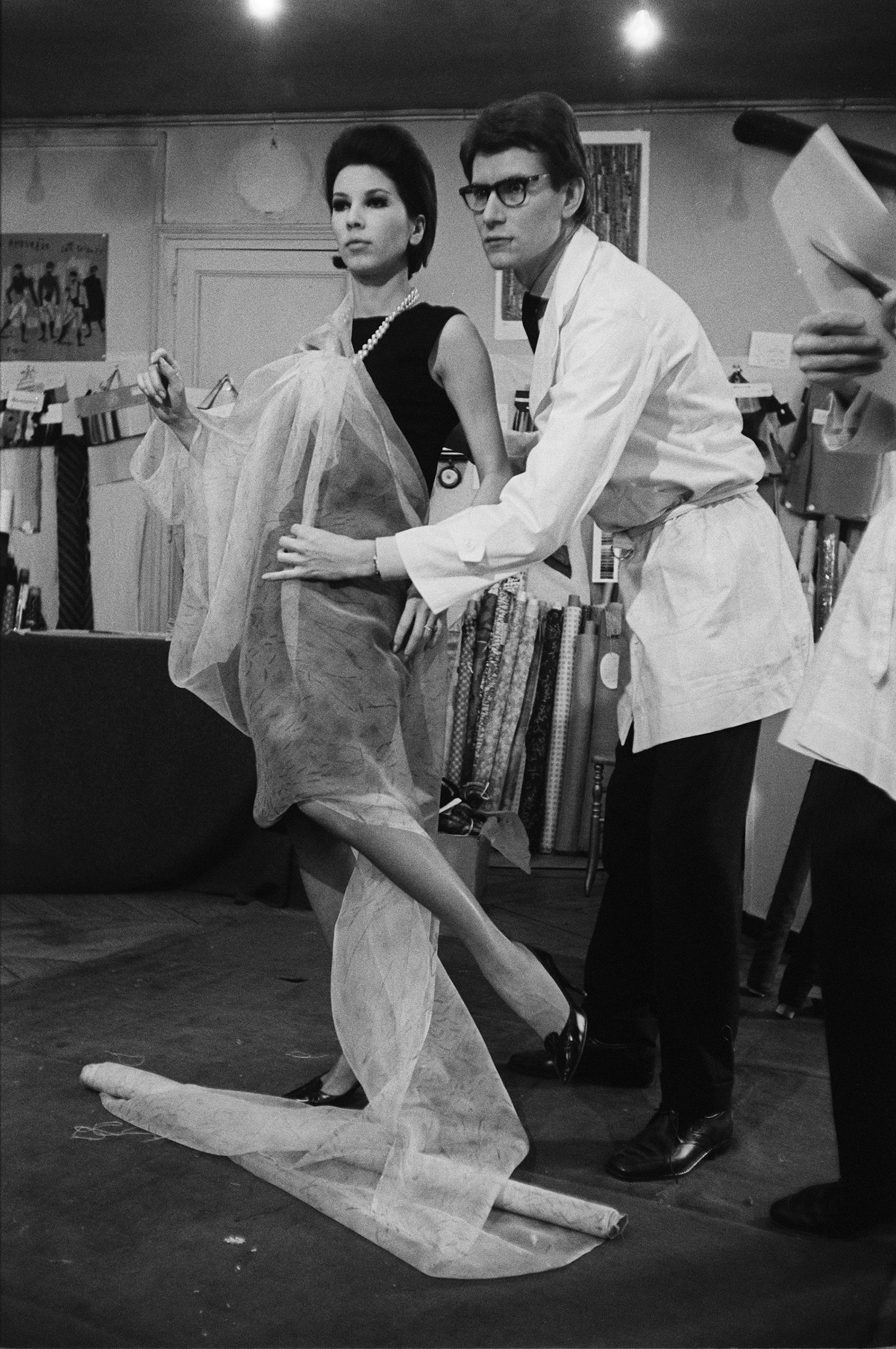 The exhibit, Yves Saint Laurent: The Perfection of Style, features 100 examples of the designer's garments and accessories, some of which have never been seen before. The VMFA is the only venue on the East Coast to house the exhibit, which has been organized by the Seattle Art Museum in partnership with the Fondation Pierre Bergé – Yves Saint Laurent in Paris.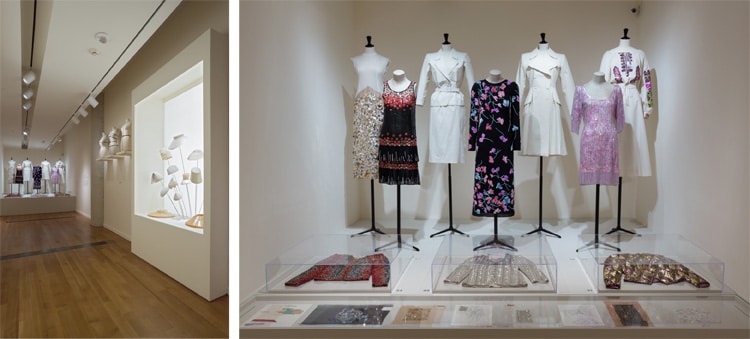 Yves Saint Laurent's legacy is visible throughout the exhibit, starting from his first design as a teenager, including his work that challenged gender norms in the '60s, and culminating with a runway of the icon's most spectacular evening gowns sorted by color.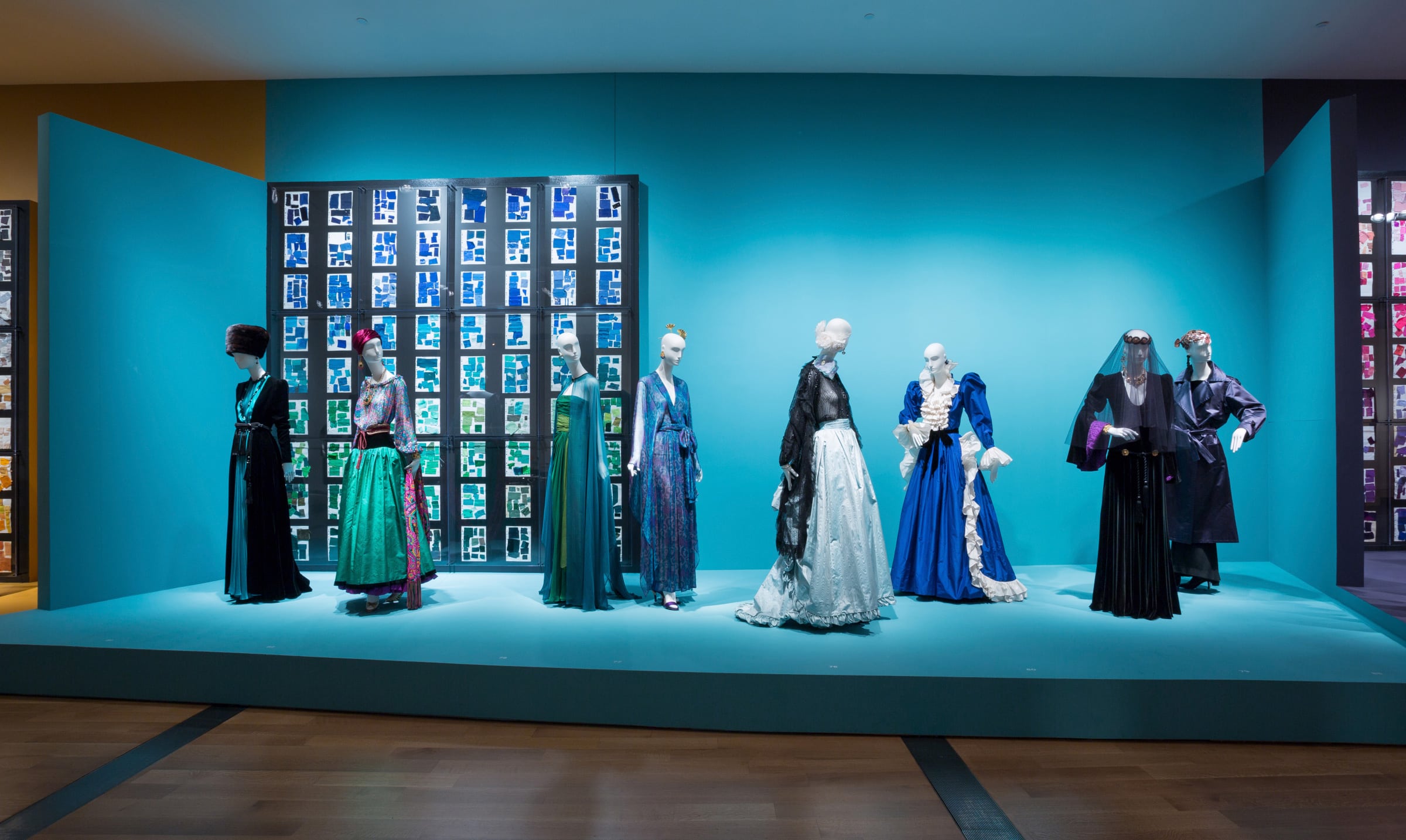 Local Charlottesville artisan, Liz Hanson created jewelry pieces honoring Yves Saint Laurent's distinctive style for the exhibition's gift shop. An artist who strives for "depth and simplicity" in her work, Liz Hanson created a beautiful and bold jewelry line that echoes one of the dresses on display from Saint Laurent's Mondrian Collection. Yves Saint Laurent's Mondrian Collection, an homage to the work of Piet Mondrian, featured what Mondrian called "The Trinity"—primary colors red, blue and yellow—and geometric shapes. Hanson created bangles, cuffs and chandelier earrings using those primary colors and the geometric shapes that were distinctive of Mondrian's work and Saint Laurent's following collection. In addition, she used hand-cut ovals to create necklaces featuring the primary colors that would add a softer element to her line.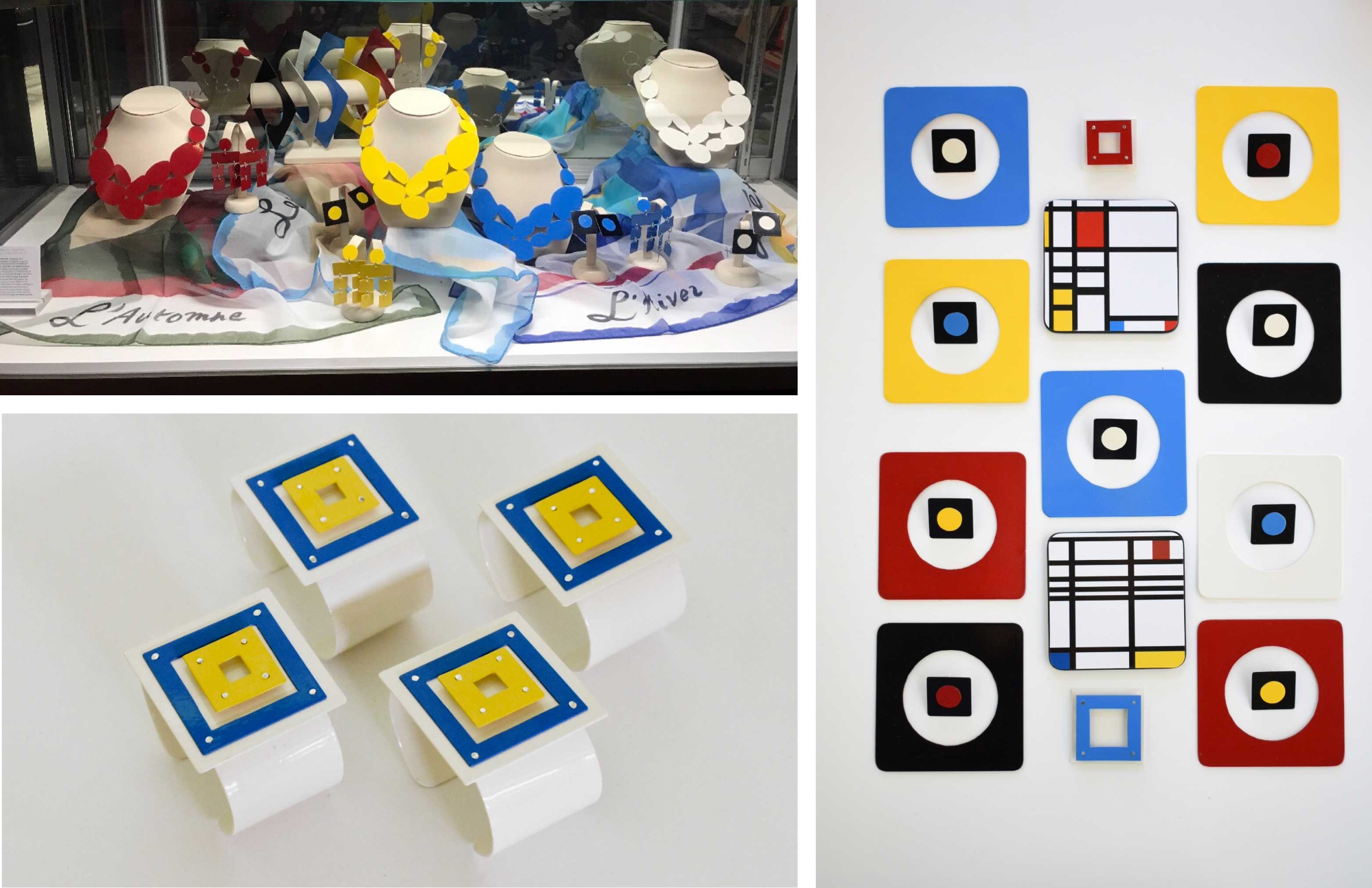 Another feature of the Yves Saint Laurent exhibition is the inclusion of sketches and notes that offer insight to the fashion designer's creative process. On a wall display are color swatches from 40 years of pioneer work in the fashion industry.

Yves Saint Laurent officially retired in 2002 with his final runway show, just six years before his passing at the age of 71. His character and legacy live on today in the many designers he has inspired.
Once you have completed walking through the exhibition, be sure to browse the gift shop's carefully selected items that speak to the exhibition and show the many ways in which Yves Saint Laurent's style and work is still influencing new works today, including Liz Hanson's jewelry.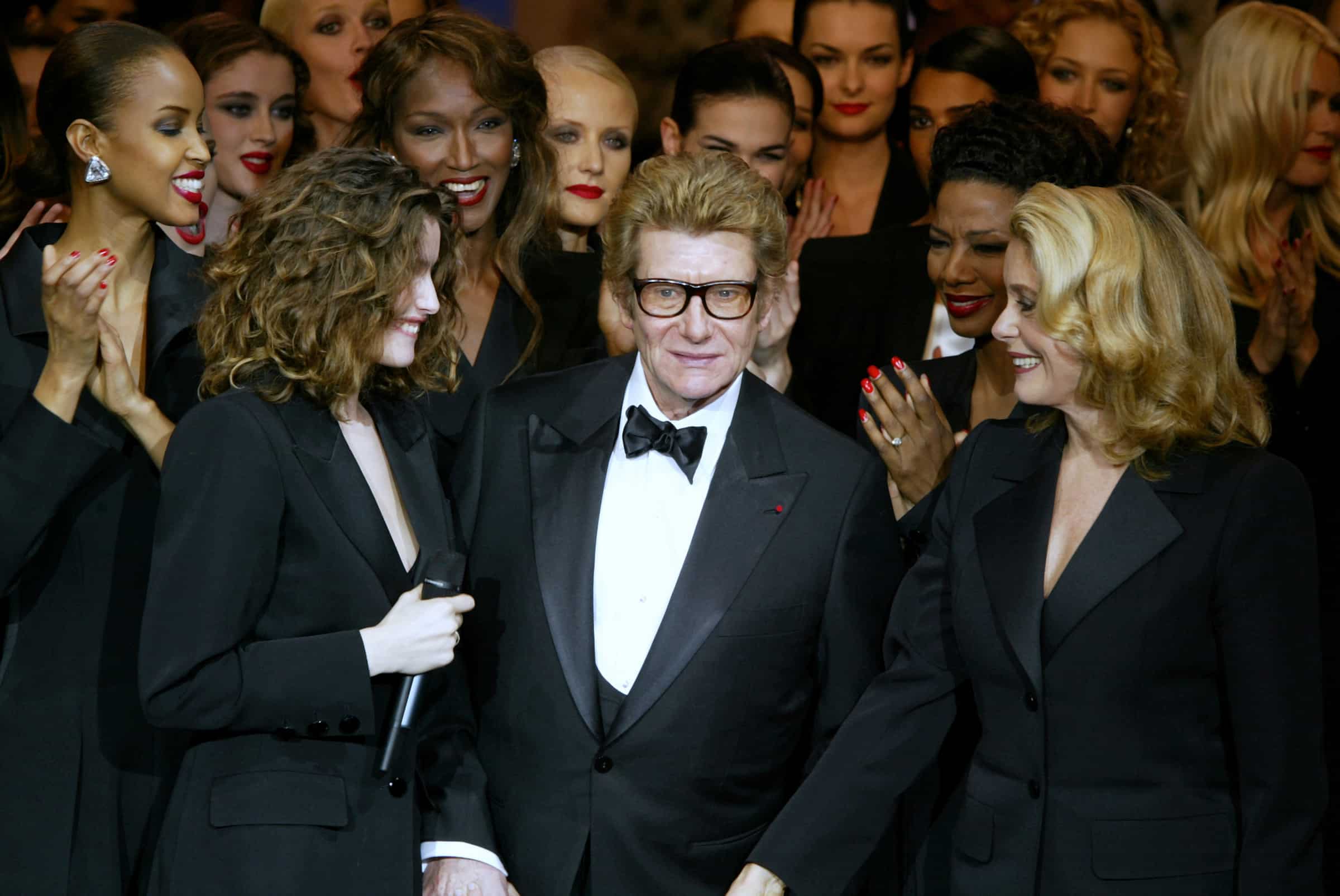 Lead Photo: Exhibition Interior by David Stover © VMFA
All exhibition photos and captions courtesy of the Virginia Museum of Fine Arts
Metalsmith Liz Hanson Jewelry photos courtesy of Liz Hanson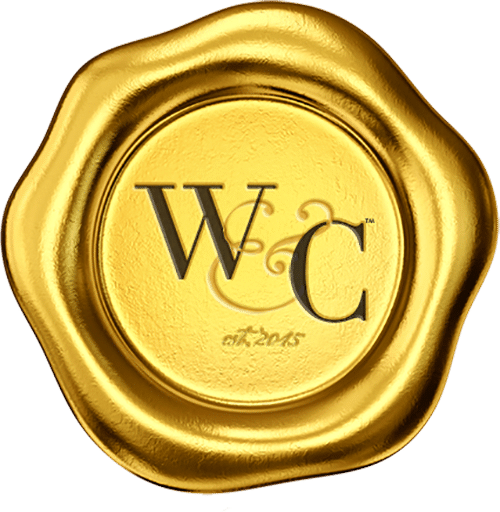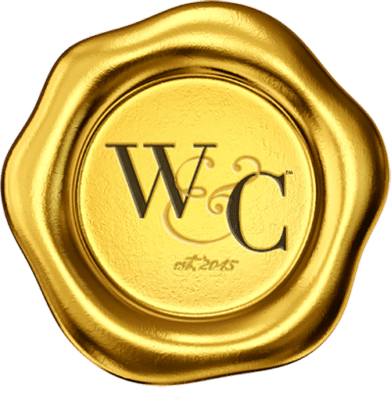 Virginia Wine & Country celebrates elevated living in Virginia Wine Country. Virginia Wine & Country Life is a semi-annual luxury print magazine with a full digital presence. The Virginia Wine & Country Gold Book is an annual guide to the top award-winning wines, wineries and experiences in Virginia Wine Country. The annual Virginia Wine & Country Wedding Planner is an art book of elegant Virginia weddings. The brand includes the Virginia Wine & Country Shop in Ivy, Va. It is a beautiful lifestyle boutique that brings the pages of the magazines to life. Virginia Wine & Country tells the stories of Virginia wineries, the farm-to-table movement, luxury travel, entertaining, art and the elegant country lifestyle. Ivy Life & Style Media also provides branding, web design and PR services for the wine industry.