We joined in for a delightful collaborative Spring Wine Dinner on April 14, celebrating wines from White Hall, Virginia, as part of the Taste of the Monticello Wine Trail's annual festivities. White Hall Vineyards, Stinson Vineyards and Grace Estate Winery all participated and created perfect pairings to accompany the rich spring meal prepared by Kitchen Catering and Events. It was a truly lovely Blue Ridge evening.
The Taste of White Hall dinner prepared by Kitchen Catering and Events started with seated appetizers. The White Hall Vineyards 2014 Gewurztraminer, made in an Alsatian style, was paired with a beggar's purse of double cream cheese with rosehip jam. Then, a delicious lemon and garlic seared scallop over shaved carrot salad with parsley was served with crisp 2016 Rose from both Stinson Vineyards and Grace Estate Winery.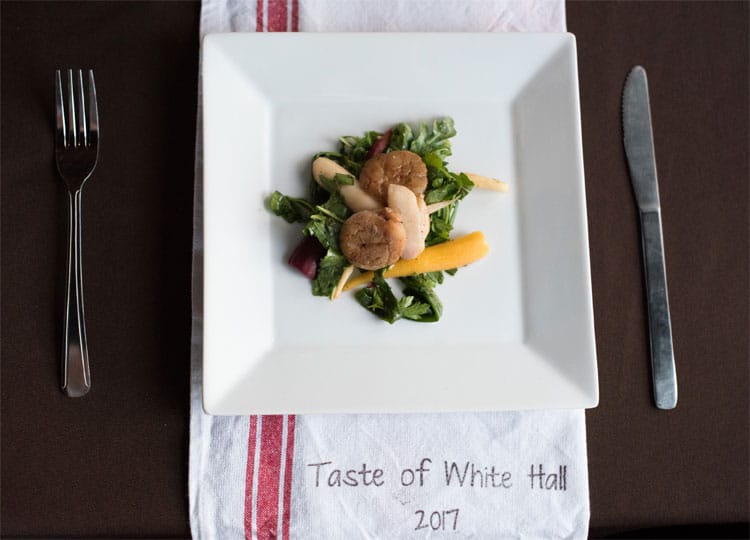 The talented winemakers helped carefully plan the menu and delighted guests throughout the beautiful evening with details about the wines and interesting anecdotes as they served wines table-side. Pictured below (from left to right) are Winemaker Megan McGuire of White Hall Vineyards, General Manager Lisa Champ of White Hall Vineyards, Winemaker Brad McCarthy of White Hall Vineyards, Winemaker Frantz Ventre of Grace Estate Winery and Winemaker Rachel Stinson Vrooman of Stinson Vineyards.
In western Albemarle County, the village of White Hall rests just at the edge of Sugar Hollow and the George Washington National Forest that lead up into the mountains. The charming century-old White Hall Community Building is the site for regular Ruritan meetings, country dances, the fall Apple Butter Festival and generally serves as a gathering spot for the little community. It was the perfect place for this group of gifted winemakers to celebrate their wines together.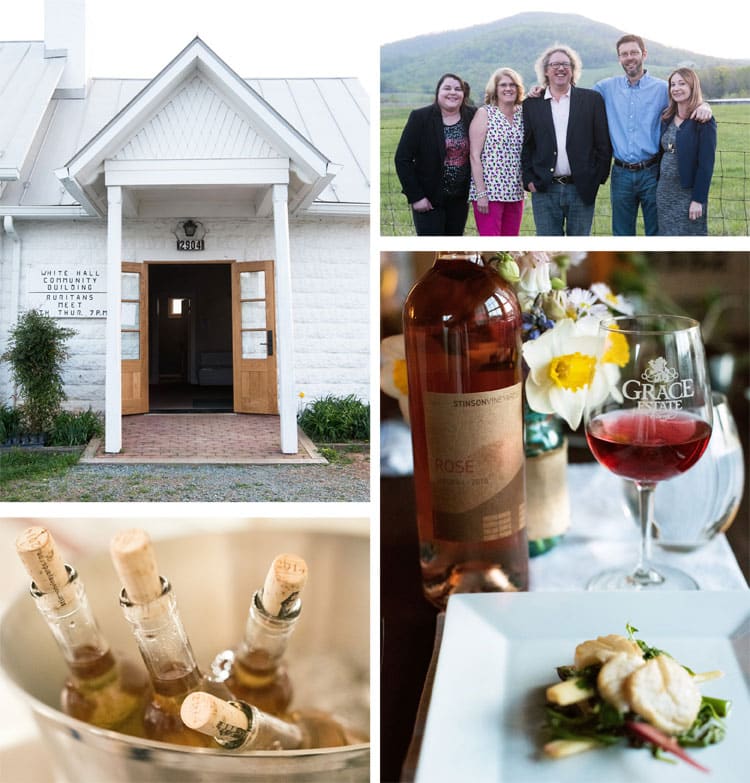 The main courses tipped off with a delicate braised rabbit with Mediterranean white beans, herbs, red onions and arugula. The rabbit was well suited to White Hall Vineyards 2015 Chardonnay. The Chardonnay has subtle well-integrated oak flavors and a beautiful extraction of fruits and a lively acidity.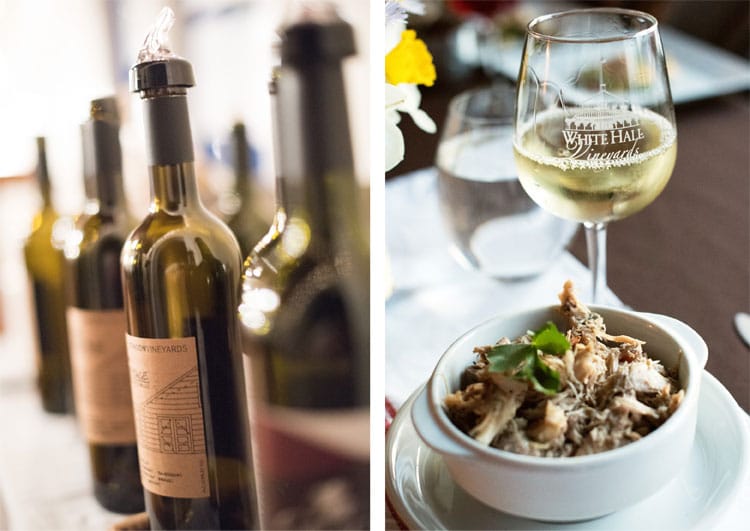 Paired well with richer dishes, the Grace Estate Winery Petite Manseng, and White Hall Vineyards 2014 Cabernet Sauvignon were served with Mojo ropa vieja with mufungo (beef braised in a garlic citrus sauce), fried plantain and pork cracklings. Cognac barrel aging is used for the Petite Manseng to form a truly unique white wine that can appeal to red wine drinkers. The Cabernet Sauvignon underwent extended maceration giving it a dark cherry color, flavors of plum and fig, and a lengthy blackberry finish with wisps of smoke.
Lamb kabobs on rosemary skewers with saffron, apricot and currant couscous with charred scallion and cucumber cream were then paired with Stinson Vineyards 2014 Meritage, a velvety complex blend of their finest grapes. The Grace Estate Winery 2014 Tannat offered a sultry array of red fruits with early tones of coffee and a significant lingering finish of tannin.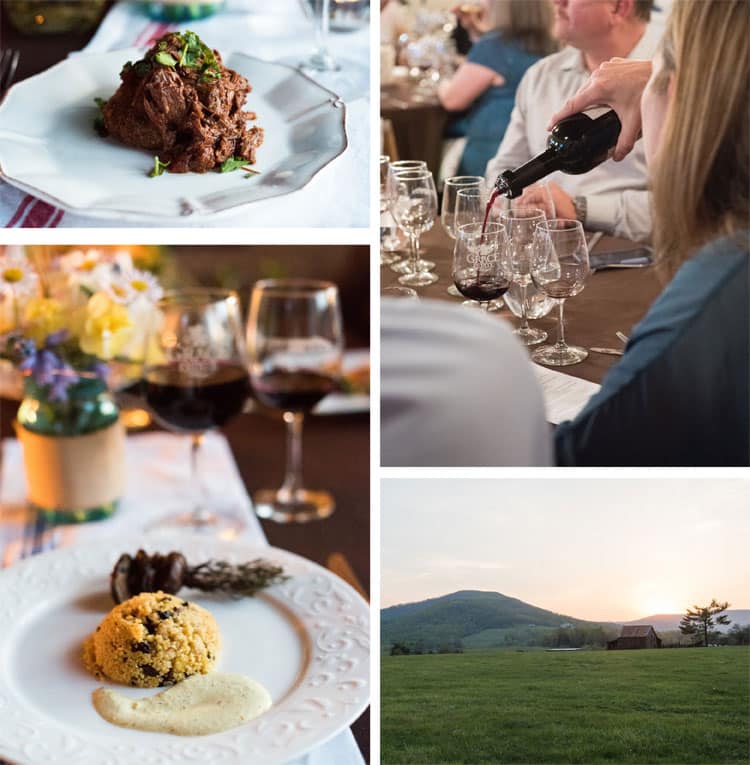 As the meal progressed and the delicious food and wine flowed, new friends were made and each table was chatting and enjoying themselves immensely as is the tradition on our wonderful Monticello Wine Trail. The evening concluded with a sweet treat—pineapple layer cake with mango cream frosting paired with Stinson Vineyards 2014 Petit Manseng, a smooth late harvest wine with an intriguing natural sweetness.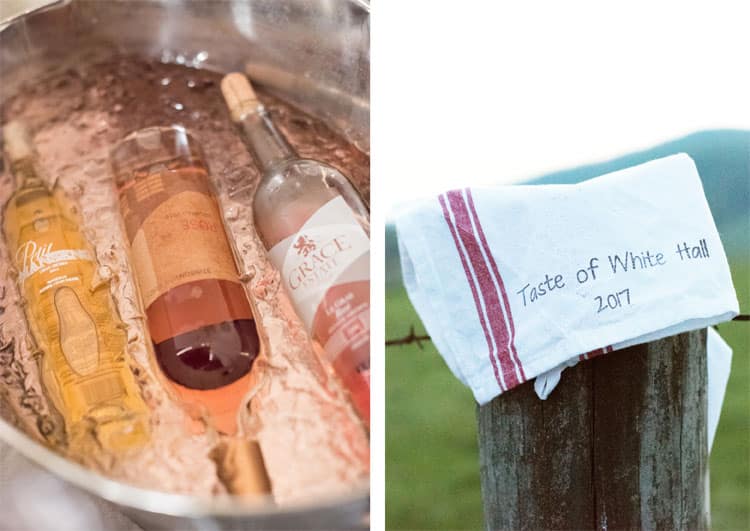 The Taste of White Hall Dinner was truly a delightful community endeavor and a wonderful showcase of the talented winemakers' work.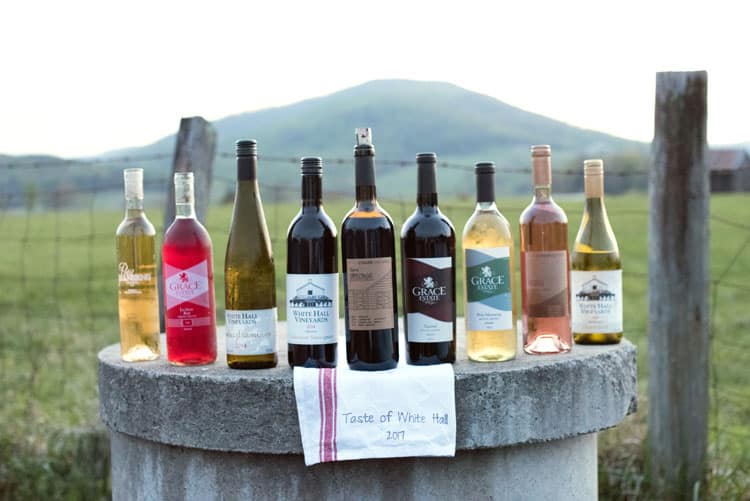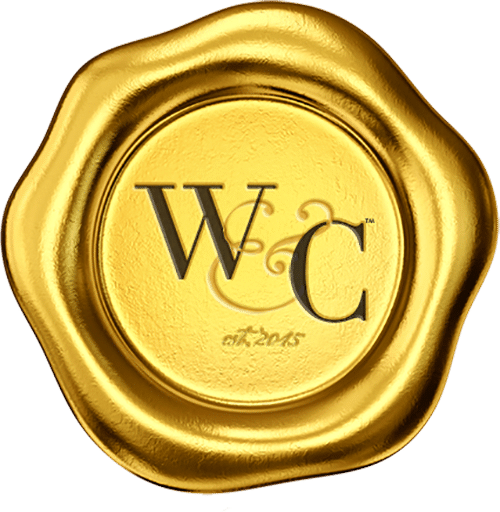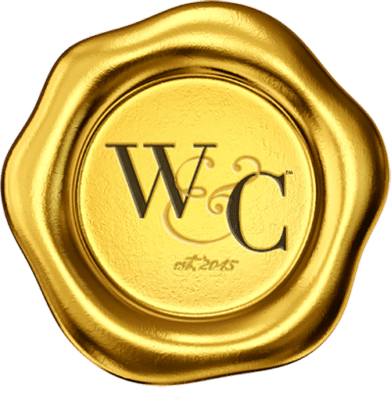 Virginia Wine & Country celebrates elevated living in Virginia Wine Country. Virginia Wine & Country Life is a semi-annual luxury print magazine with a full digital presence. The Virginia Wine & Country Gold Book is an annual guide to the top award-winning wines, wineries and experiences in Virginia Wine Country. The annual Virginia Wine & Country Wedding Planner is an art book of elegant Virginia weddings. The brand includes the Virginia Wine & Country Shop in Ivy, Va. It is a beautiful lifestyle boutique that brings the pages of the magazines to life. Virginia Wine & Country tells the stories of Virginia wineries, the farm-to-table movement, luxury travel, entertaining, art and the elegant country lifestyle. Ivy Life & Style Media also provides branding, web design and PR services for the wine industry.