Vern Yip came to Charlottesville's U-Fab Interiors yesterday to speak to a house full of interior design enthusiasts. A graduate of the University of Virginia (UVA), Yip spoke fondly of his undergraduate years in Charlottesville as a pre-med student prior to switching gears and pursuing a master's degree in architecture. He spoke about his personal journey, from being a child of Chinese immigrants and his years at UVA to his success as an interior designer and as a designer on numerous television shows like HGTV's Deserving Design. He also gave design tips and inspirations from his book Vern Yip's Design Wise: Your Smart Guide to a Beautiful Home and took questions from the audience, helping them solve design dilemmas.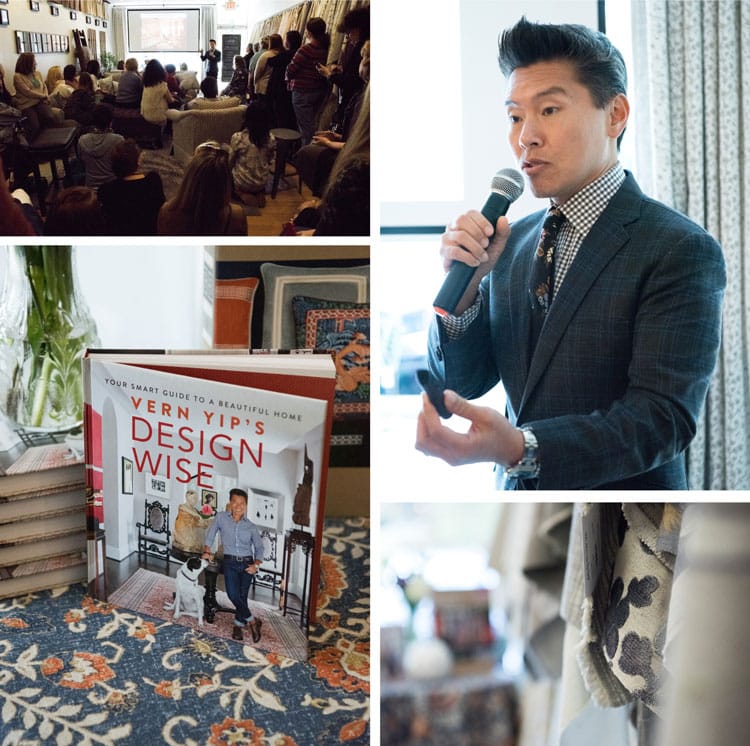 During his visit, Yip was kind enough to talk to Wine & Country so that we could learn a little more about this incredibly talented designer and his beautiful new collection.
On his new fabric collection: Yip enthuses about the beautiful assortment of colors in his new collection—some "that are of the moment and some that are timeless." He carefully chose "performance" fabrics for parents like himself who have children and pets. Yip says he wants his fabrics to be affordable with quality that can endure family life.
On his design style: To be "timeless and fresh," is one of the main mantras behind Yip's work. He says he wants his designs to last while being exciting. He also says that when designing rooms and a home, the core of the design should be the people who live there. Yip says you should love and want to come home to your personalized space and recommends not feeling obligated to follow trends.
On his time at UVA: Yip says the proportion, scale and balance behind the university's architecture makes the grounds iconic. He believes Thomas Jefferson and UVA's push for one to always be a student should be applied to interior design and that it is important to continue learning in both your field and other areas.
On what is next: Yip is shooting more episodes of TLC's Trading Spaces, is in the process of writing a new book and is launching a wallpaper line in the spring.
Yip also shared a few tips on how to pick the right fabric for a piece of furniture:
Consider and understand the scale of the piece—how it fits into a room and amongst other furniture. He says this will help determine the scale of the pattern.
Consider the functionality of the piece—will you be sitting on it often? Will your kids eat on it? This will help you determine if you want a performance fabric. Yip says if you are choosing fabric for a piece that has less traffic, then you can choose from more delicate fabrics.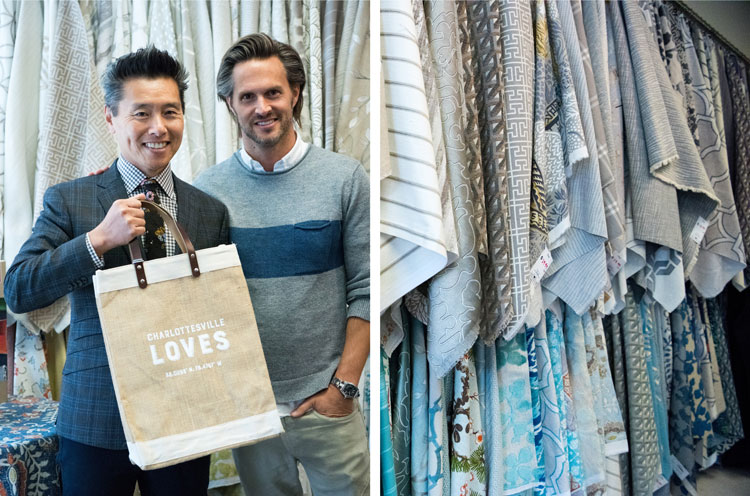 We were so pleased to be able to spend time and speak with designer Vern Yip as he showcased his new line of beautiful fabrics. Yip told us he was excited to be back in Charlottesville. He and his husband Craig agree that "Charlottesville Loves," just as we agree that we can expect many more amazing designs to come from this talented UVA alum.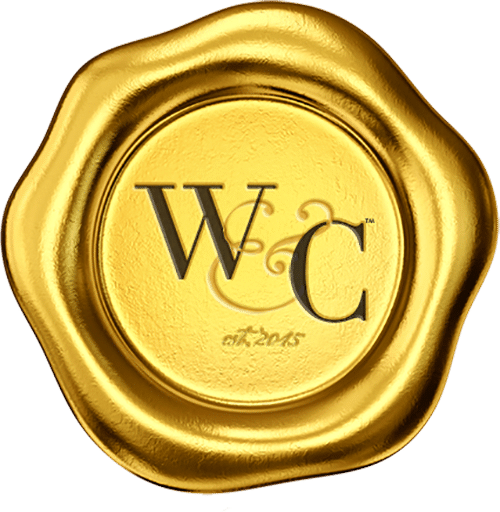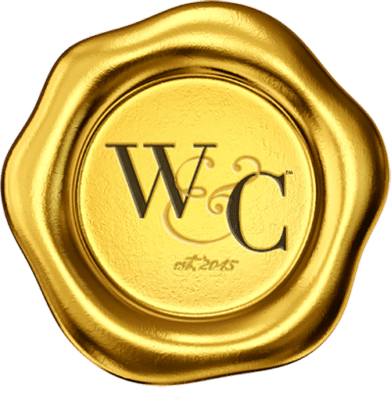 Virginia Wine & Country celebrates elevated living in Virginia Wine Country. Virginia Wine & Country Life is a semi-annual luxury print magazine with a full digital presence. The Virginia Wine & Country Gold Book is an annual guide to the top award-winning wines, wineries and experiences in Virginia Wine Country. The annual Virginia Wine & Country Wedding Planner is an art book of elegant Virginia weddings. The brand includes the Virginia Wine & Country Shop in Ivy, Va. It is a beautiful lifestyle boutique that brings the pages of the magazines to life. Virginia Wine & Country tells the stories of Virginia wineries, the farm-to-table movement, luxury travel, entertaining, art and the elegant country lifestyle. Ivy Life & Style Media also provides branding, web design and PR services for the wine industry.