Delicious and elegant, this take on a Meyer Lemon Cheesecake Recipe from Co-Owner and Chef Neal Wavra of Field & Main Restaurant in Marshall, Virginia, features high-quality ingredients, making it equally ideal for either an upscale dinner party or for the family.
Tasting like a cool, creamy treat accompanied with tart yet sweet meringue and candied Meyer lemon peel, this dessert will wow those enjoying it with it's unique presentation and flavor pairings in each bite. The key to this recipe is paying attention to the consistency of each ingredient so as to not overcook.
What is Mascarpone?
Mascarpone (pronounced mahs-car-POH-nay), which originated in the Lombardy region of Northern Italy during the Renaissance, is a sweet and silky Italian double or triple cream cheese that adds rich texture to savory dishes—a quality achieved by its especially high percentage of saturated fat. If you've enjoyed some fabulous tiramisu, you've most likely enjoyed another recipe featuring Mascarpone. In comparison to American cream cheese, it gives a dish a richer, almost melt-in-your-mouth quality. You can use the two interchangeably, but you will be able to identify differences in both flavor and texture.
Ways to Use & Handle Fresh Vanilla Beans
When it comes to splitting and de-seeding the vanilla bean, something you might not have ever done, it's quite simple. Place your vanilla bean down with the flat side down and the curled tip pointing to the left side of your cutting board. Place the tip of a sharp knife in the center of the bean just below the curled top and slowly cut into it while holding the top. You want to slice your entire bean through the top only, not puncturing through the bottom of the bean on the cutting board. Once you've sliced it from end to end, slightly pull it apart and hold it open so you can run your knife perpendicularly, and with the blade side down, scraping out the vanilla bean caviar.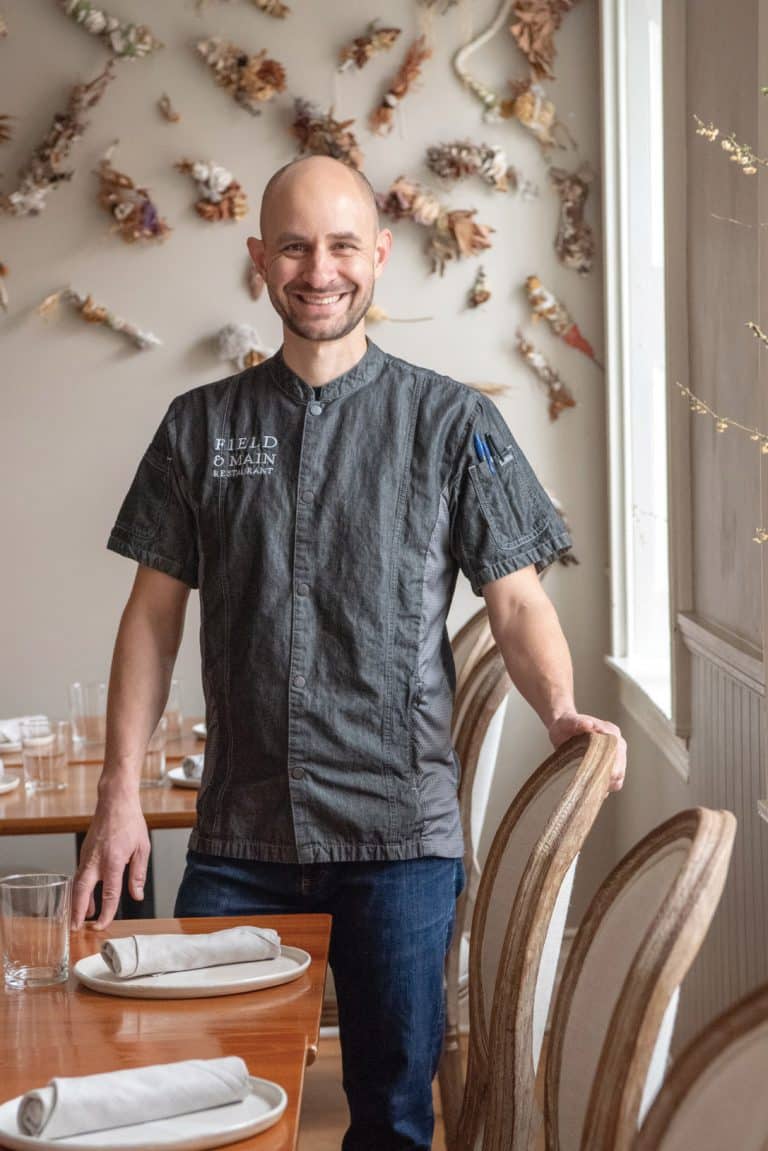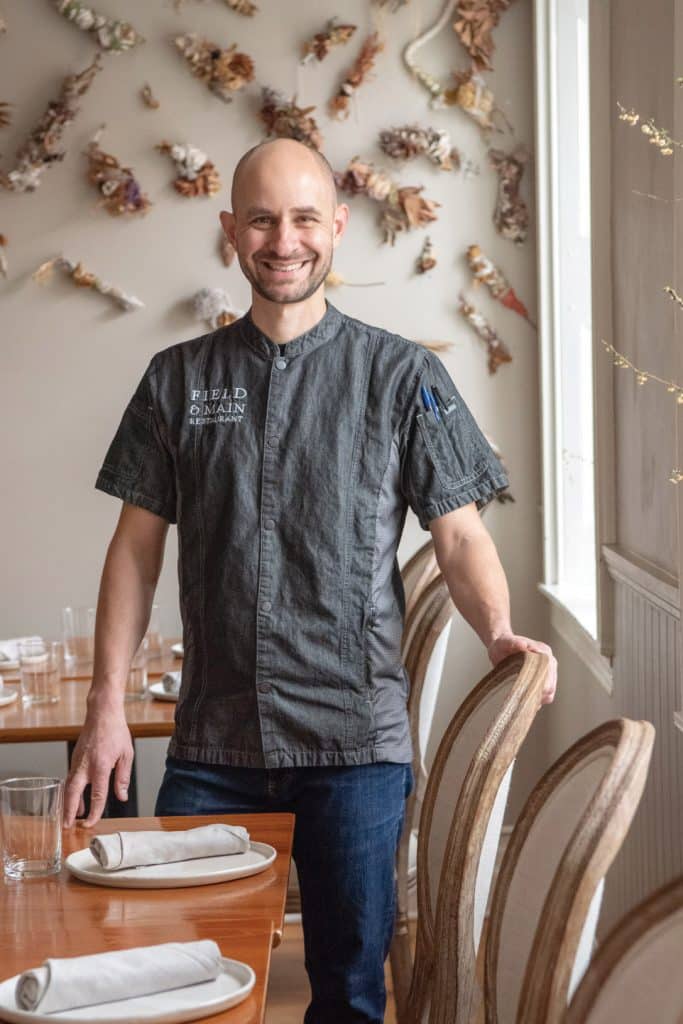 We wanted a place that showcases the bounty of our region by supporting and utilizing local farmers and artisans.
Why the Meyer Lemon is Special
Why use Meyer lemons over others? Their deep yellow color and fragrant skins are only a hint of the juicy and mildly tart interior, which will give a recipe a fresh, bright flavor. Be sure to save some of the skins for the candied peel portion of the recipe. These superbly aromatic peels can also be used in other recipes or as garnish on dessert favorites like cakes or scones. Pairing this detail with buttered and sugared graham cracker crumbs will add sweetness and a crisp contrast in texture. And, when adding sugar to the meringue mixture, it will become thick, glossy and sticky. You'll know it's done when the mixture achieves stiff peaks.
For Wavra, Field & Main's location is one of the most beneficial aspects. The restaurant can source locally while also serving food lovers from both Washington, D.C. and the Northern Virginia regions. "My wife and I wanted to create a restaurant that reflected and cared for the community we lived in. We wanted a place that showcases the bounty of our region by supporting and utilizing local farmers and artisans, and also have those same people be able to come and dine. We were inspired by the historic building that houses the restaurant. It once served patrons fare cooked over wood, and that is what we do today."
Meyer Lemon Cheesecake
Field & Main's Neal Wavra shares not only a Meyer Lemon Mascarpone Cheesecake recipe but also the accompanying recipes for Graham Cracker Crumble, Meringue and Candied Meyer Lemon Peel.
Ingredients
Meyer Lemon Mascarpone Cheesecake
10

oz

Mascarpone cheese

(or 1 cup + 2 1/2 tbsps)

12

oz

cream cheese

(or 1 cup)

2.6

oz

granulated sugar

(or 1/3 cup + 2 tsps)

1/2

Vanilla Bean,

split with seeds scraped

Zest of 1 Meyer lemon

4

tbsps

Meyer lemon juice

(or 2 lemons)

2

whole eggs

2

egg yolks

7

oz

heavy cream

(or 3/4 cup + 2 tbsps)
Graham Cracker Crumble
9

oz

graham crackers

3

oz

granulated sugar

4.4

oz

butter,

melted
Meringues
3

oz

granulated sugar

1 3/4

oz

water

3

oz

egg whites

(or whites from 3 eggs)
Candied Meyer Lemon Peel
2

oz

Meyer lemon peel

3

oz

water

1

oz

light corn syrup

4

oz

sugar
Instructions
Meyer Lemon Mascarpone Cheesecake
In a mixer, beat together Mascarpone and cream cheeses until smooth.

Slowly add in sugar, seeds from the Vanilla Bean and Meyer lemon zest, then beat on high for 2 minutes or until light and creamy.

In a bowl, whisk Meyer lemon juice, whole eggs, egg yolks and heavy cream until well blended.

Reduce speed of mixer to medium and slowly pour the egg mixture into the cheese mixture. Mix until smooth and creamy. You will need to periodically scrape down the sides to fully mix the batter.

Pour the batter into a 9" x 13" glass baking dish (or 12" round pan), cover with aluminum foil, and place into a roasting pan and fill the pan with water 2/3 way up the height of the baking dish.

Bake for 1 hour or until the custard is set or has reached a temperature of 180° F.

Place the baking dish on a wire rack to cool.

Once cooled, custard can be put into a pastry bag to be used right away or into a container in the refrigerator until ready to use. If not using right away, gently whip the cheesecake prior to use for a smooth custard.
Graham Cracker Crumble
Use a food processor to make crumbs from the graham crackers.

In a bowl, mix together graham cracker crumbs and sugar.

Add melted butter into the graham crackers and sugar and mix until combined.

Spray a sheet tray with pan spay and then press mixture into a thin layer.

Remove from the oven and let cool, then crumble the mixture and store until needed.
Meringues
Place sugar and water into a small heavy bottom pot and bring to a boil.

Place the egg whites into a stand mixer. When the sugar mixture reaches a temperature of 240° F, start whipping the egg whites on medium high.

When the sugar mixture reaches between 246–250° F, carefully pour the sugar down the side of the mixer bowl, continuing to mix the egg whites.

Increase the speed of the mixer to high and whip until the egg whites reach room temperature or become stiff and glossy.

Transfer the egg whites to a piping bag with a #8 (808) star tip and pipe rosettes onto a parchment-lined sheet tray.

Place the sheet tray in the oven and bake for 1 1/2 to 2 hours, or until the meringues are firm to the touch.
Candied Meyer Lemon Peel
Remove Meyer lemon peel from the fruit and try to remove as much of the bitter white pith as possible, and cut into 1/4" (6mm) strips.

Place Meyer lemon peels into a pot of cold water and bring to a boil. Dump the water and repeat the process at least 3 times (this will help remove any remaining bitterness from the peel).

Combine the water, corn syrup and sugar in a heavy bottom pot and bring to a boil to dissolve the sugar.

Reduce the temperature to a low simmer and add the peels. Poach in the water mixture until the peels are translucent (~1 hr).

Toss the candied peels in granulated sugar and spread in a single layer on a parchment line sheet tray.

Bake in a 280° F oven for 1 1/2 hours.
To Assemble the Dessert
Place Meyer lemon cheesecake custard into a piping bag with a large round tip and pipe rounds of cheesecake onto a plate (alternately an ice cream scope could also be used).

Randomly spread graham cracker crumbs around the plate.

Top each cheesecake round with a meringue.

Randomly spread candied lemon peel around the plate.

Optional: garnish with a chiffonade or fresh mint.
Once you have all of the pieces of this recipe made, you're ready to assemble and enjoy. Have fun with the presentation, and feel free to create individual servings rather than one whole pan. No matter whether you are serving a dinner party of 8 or you and your partner on a stay-in date night, everyone will enjoy the cool, creamy treat, exploding with flavor.
To read more about Chef Neal Wavra and Field & Main Restaurant, see our Meet the Chef article in Book 10 of Wine & Country Life. ~
SARAH PASTOREK SHORT, our senior editor, has degrees in English and journalism and a master's in HR. Her work can be seen in many of our publications.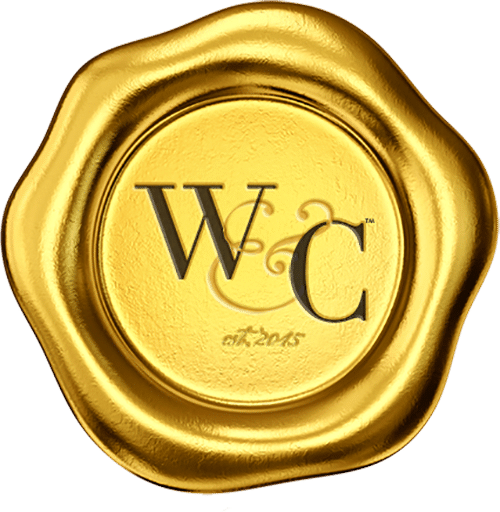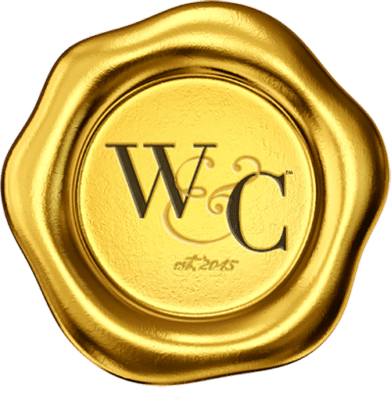 Virginia Wine & Country celebrates elevated living in Virginia Wine Country. Virginia Wine & Country Life is a semi-annual luxury print magazine with a full digital presence. The Virginia Wine & Country Gold Book is an annual guide to the top award-winning wines, wineries and experiences in Virginia Wine Country. The annual Virginia Wine & Country Wedding Planner is an art book of elegant Virginia weddings. The brand includes the Virginia Wine & Country Shop in Ivy, Va. It is a beautiful lifestyle boutique that brings the pages of the magazines to life. Virginia Wine & Country tells the stories of Virginia wineries, the farm-to-table movement, luxury travel, entertaining, art and the elegant country lifestyle. Ivy Life & Style Media also provides branding, web design and PR services for the wine industry.