The Underground Kitchen is bringing communities closer together through food—curating dinners that include authentic cuisine, distinct locations and a group of guests who share an appreciation for the culinary experience. We were fortunate to be guests at the first ever UGK Dine event which offers a less formal experience than the typical Underground Kitchen and is meant to give chefs a chance to experiment for guests from their home restaurant kitchens.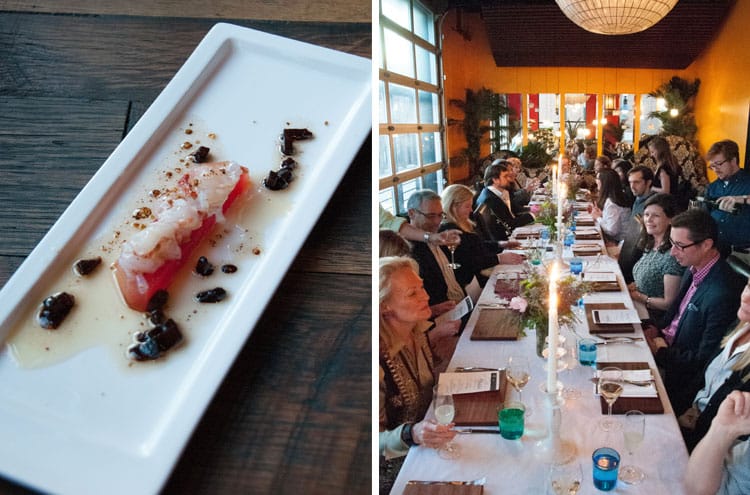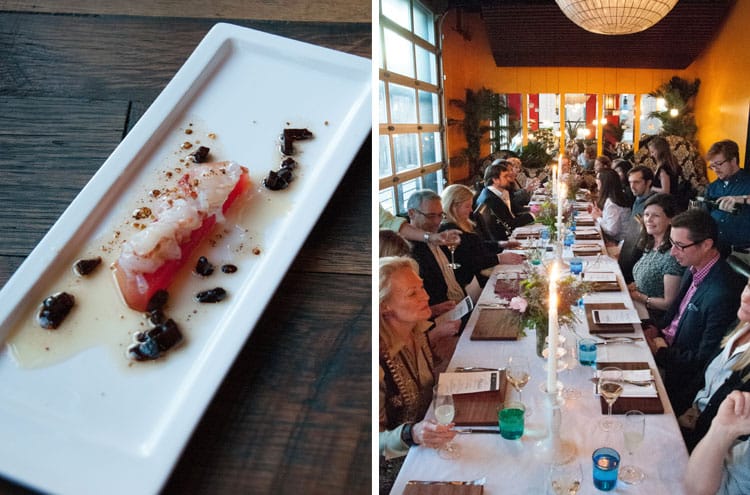 Last week at Tempo Restaurant & Bar on the Downtown Mall, we joined with 20 other diners for an amazing meal prepared by a favorite local chef, Brice Cunningham. Cunningham grew up in France and Tahiti and began his professional career in Paris under Alain Ducasse, currently recognized as one of the top chefs in the world. Tempo is his third restaurant, after Fleurie and Petit Pois.
We were welcomed to the exclusive meal with a French 75, a classic cocktail that incorporates Champagne or other sparkling wine (in this case Cava, Champagne's Spanish cousin), lemon juice, gin and a dash of simple syrup. While enjoying the cocktail and mingling, guests were treated to some hors d'oeuvres, a delicious smoked salmon crostini.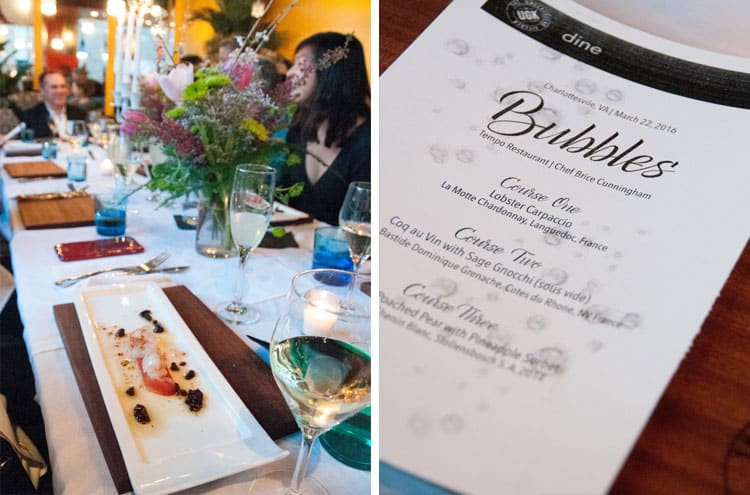 Shortly thereafter, the first course came out—a rich lobster carpaccio on top of a sous-vide watermelon. The sous-vide technique made the watermelon a bit more condensed, both in terms of consistency and flavor. This was our editor-in-chief Jen's favorite dish of the evening.
The evening's theme was "Bubbles," and the chef wanted to share the different ways in which liquid-cooking techniques can manipulate food to bring out different textures and flavors. Additionally, some of the wine pairings for the evening were sparkling to display the versatility of vintages. The leisurely paced meal gave diners a chance to get to know each other and to discuss the food at the communal table. Giving us all a truly unique dining experience, the dishes were off-menu.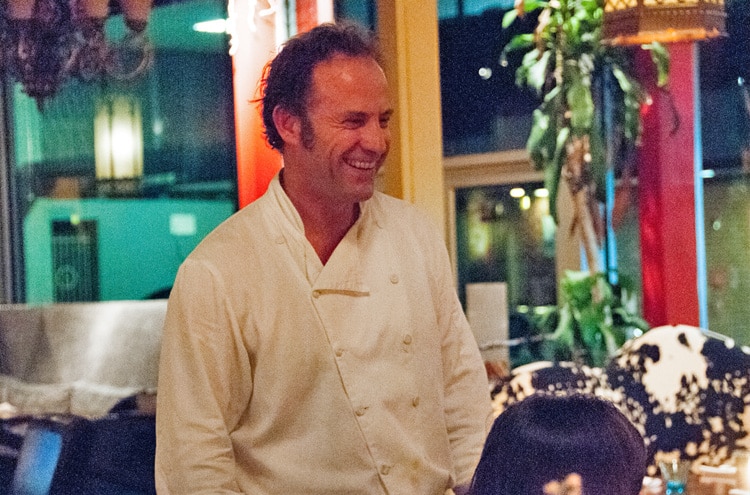 Course two was a coq au vin (sous vide) with homemade sage gnocchi. Many of the guests commented that the gnocchi was the lightest they had ever tasted. Responding to guests wanting to know how he made them so light, the chef shared a technical secret that delighted the cooking enthusiasts, "you need to handle the potato mash and dumpling while it is still very hot—as it cools the batter becomes dense."
Finally, the meal ended with a red wine poached pear and passion fruit sorbet, a dish that engaged all the senses. The treat had the feel of ice cream and the taste of a refreshing fruit sorbet with a perfect amount of acidity.
The social dining experience was a grand success, and we all enjoyed the sumptuous meal together at a long communal table with candles and fresh flowers. Introductions flowed as easily as the many wines; birthdays were toasted, and new friendships made.
Upcoming events for this nomadic Mid-Atlantic foodie adventure include dinner themes: Buds & Blossoms; Saffron; and Under Pressure. Check out theundergroundkitchen.org to find out about the next event. You'll want to jump on tickets when they're announced, as there is limited seating at each pop-up experience—all part of the fun. ~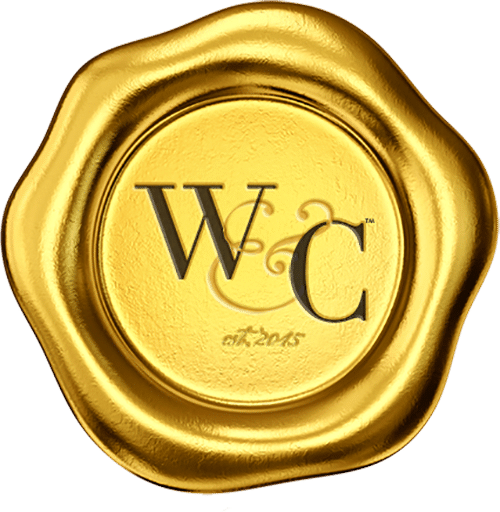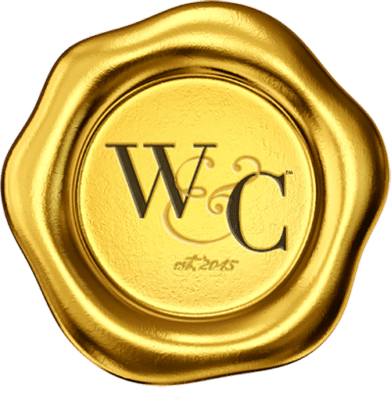 Wine & Country celebrates elevated living in Virginia Wine Country. Wine & Country Life, a semi-annual life & style magazine, and Wine & Country Weddings, an annual art book celebrating elegant Virginia weddings, are complemented by the Wine & Country Shop in Ivy, VA—a beautiful lifestyle boutique that brings the pages of the magazines to life. The Shop features over 40 Virginia artisans with everything from tailgating essentials and Dubarry attire to locally made foods and award-winning Virginia wines and craft beverages for your next event. Wine & Country covers the grape-growing foothills of the Blue Ridge Mountains from Lynchburg to Leesburg, including points in between like Charlottesville and Middleburg. Ivy Life & Style Media also creates other projects, including CharlottesvilleFamily.com, a collection of local resources including a popular calendar of events, family services guides and features on education, health and family day trips for parents and teachers in Charlottesville, as well as the CharlottesvilleWelcomeBook.com a guide to resources for Charlottesville tourists and newcomers.