A few years ago, Kathy Ramsay started raising chickens and encouraged her husband Bob to purchase some goats. Bianca, Journey, and Esther, three "girls" full of personality and charm now greet visitors in the first pasture at Wynott Farm. The mini-Nubian goats are kept company by a flock of free-ranging hens and Lucy and Ethel, two Karakachans, livestock dogs originating from Bulgaria.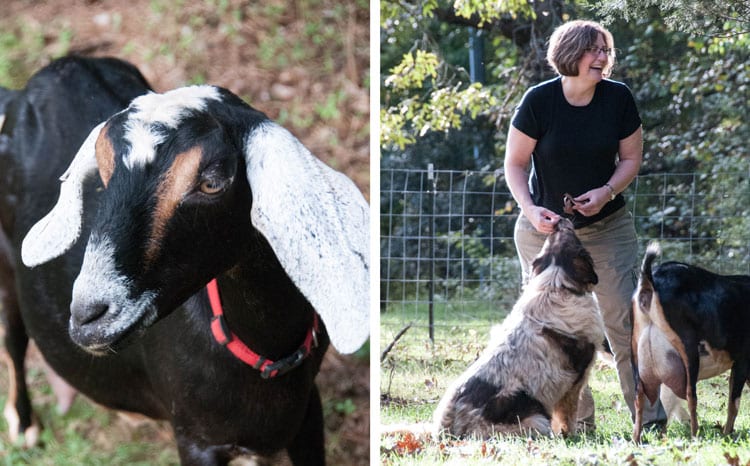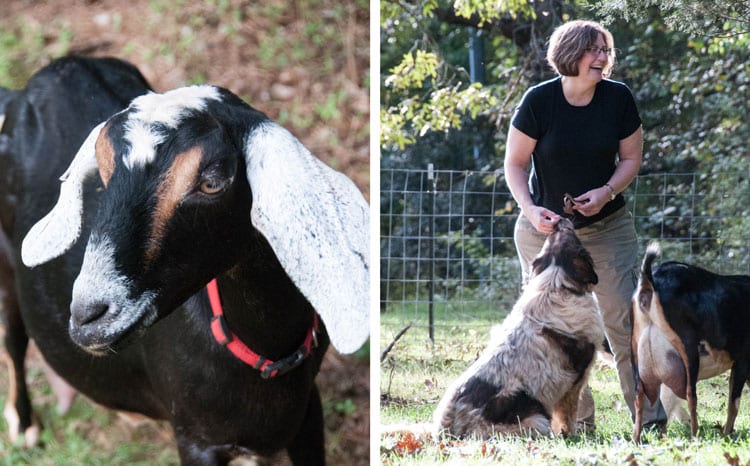 "We are breeding for conformation and milk," says Bob. "We love their great personality, the farm fresh, sweet, creamy milk they provide for our table and for us to make soap, and of course the long ears and roman noses for which Nubians are famous." Alongside their jobs away from their little farm, the Ramsays enjoy the twice-a-day milkings and making the soaps in the evenings together.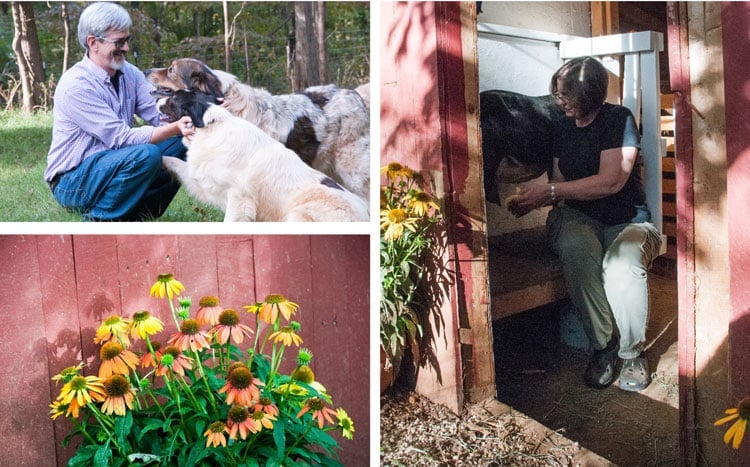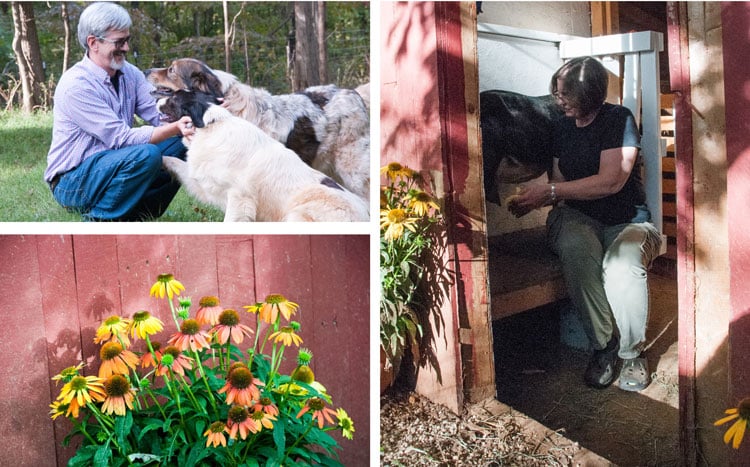 The soaps are made by hand in the traditional 200-year-old cold-process method—each bar taking a little over a month to produce. The Ramsays start with their proprietary blending of goat milk, oils of olive, coconut, jojoba and rice bran, butters of Shea and cocoa as well as essential oils in a large bucket. And once Kathy's expert eye determines the soap has reached "trace," the perfect consistency, she and Bob pour the soap into the mold to set for 24 hours.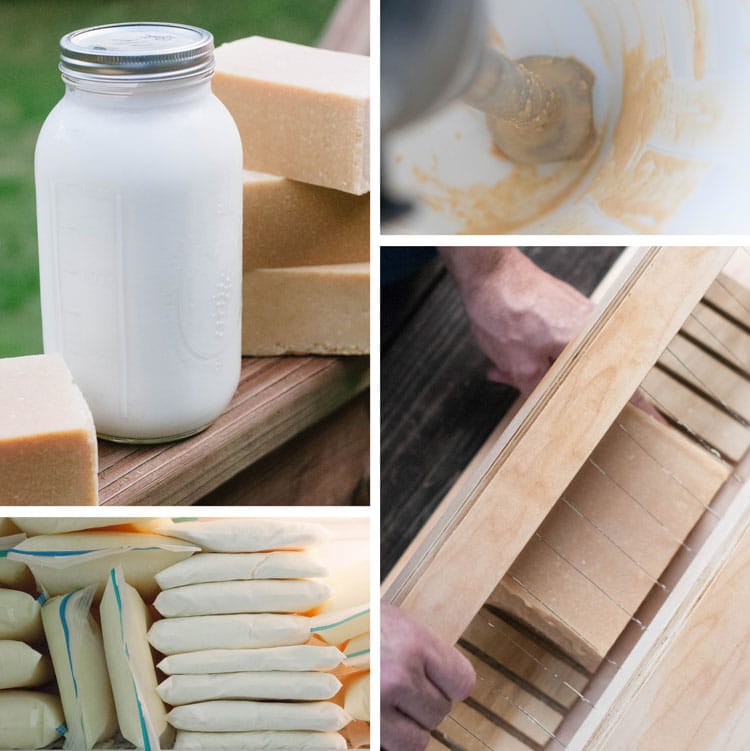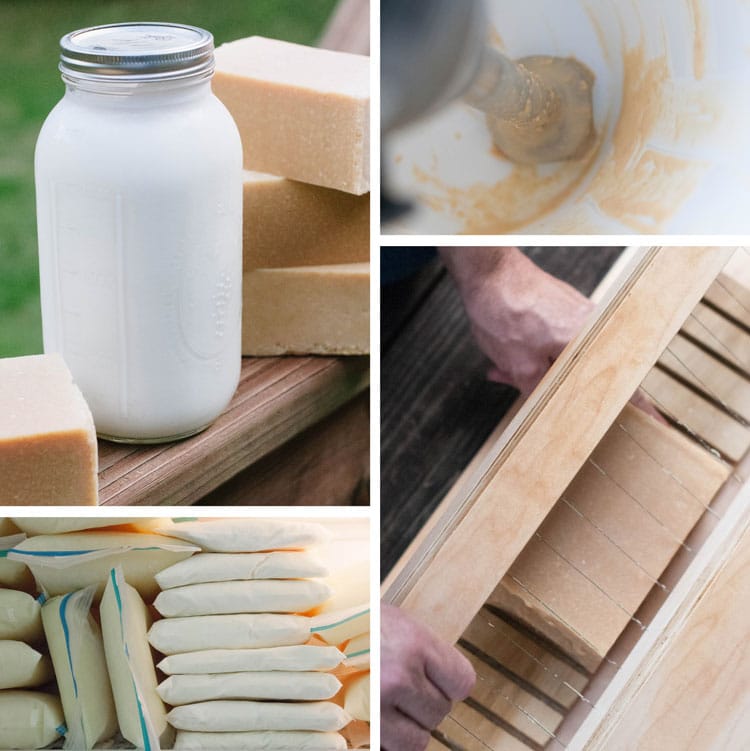 After 24 hours, the soap is soft enough to cut into logs, followed with another 24 hours of aging before cutting into the bars. The bars are then aged for a few weeks at minimum before being dressed with a wide hand-cut ribbon, upcycled from burlap coffee bean bags, and a charming Wynott Farm sticker. Now, they are ready for sale.
In addition to being carried in several area boutiques, Bob is at the Charlottesville City Market every other Saturday, chatting with all who pause to admire the beautiful bars. The Ramsays look forward to sharing their adventures with their children and grandchildren. ~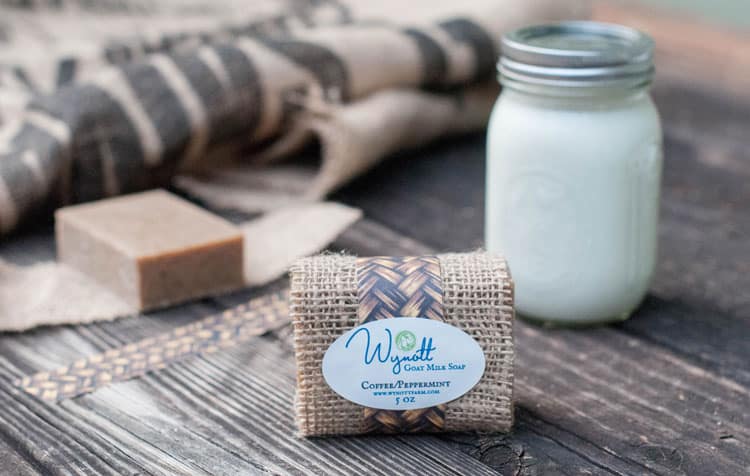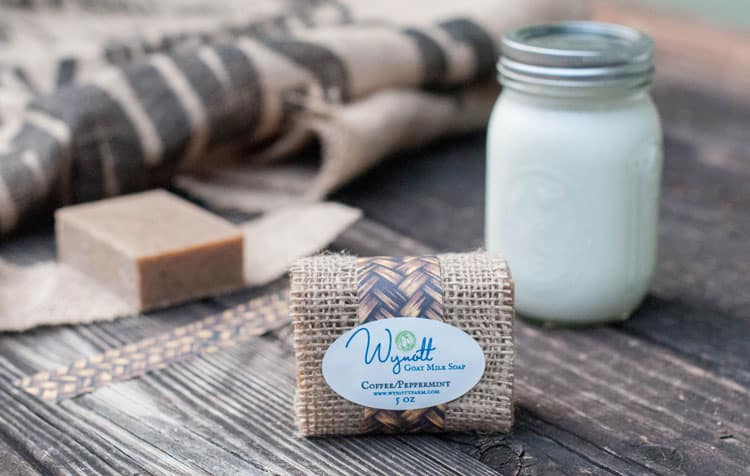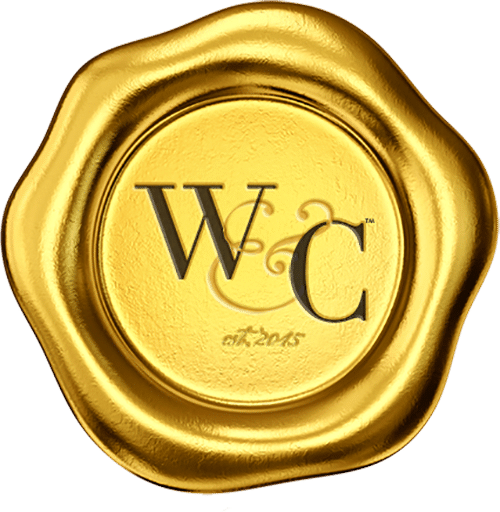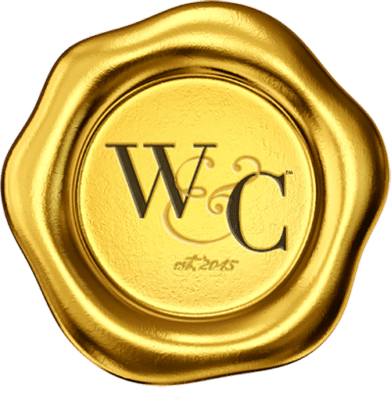 Wine & Country celebrates elevated living in Virginia Wine Country. Wine & Country Life, a semi-annual life & style magazine, and Wine & Country Weddings, an annual art book celebrating elegant Virginia weddings, are complemented by the Wine & Country Shop in Ivy, VA—a beautiful lifestyle boutique that brings the pages of the magazines to life. The Shop features over 40 Virginia artisans with everything from tailgating essentials and Dubarry attire to locally made foods and award-winning Virginia wines and craft beverages for your next event. Wine & Country covers the grape-growing foothills of the Blue Ridge Mountains from Lynchburg to Leesburg, including points in between like Charlottesville and Middleburg. Ivy Life & Style Media also creates other projects, including CharlottesvilleFamily.com, a collection of local resources including a popular calendar of events, family services guides and features on education, health and family day trips for parents and teachers in Charlottesville, as well as the CharlottesvilleWelcomeBook.com a guide to resources for Charlottesville tourists and newcomers.