Each year, our local Caspari hosts a special floral exhibition for Historic Garden Week. The event is held a few days before the local Albemarle-Charlottesville garden tour, and allows local floral and landscape designers and members of local garden clubs to showcase their floral design skills and creativity, as well as incorporate current garden and floral trends. In addition, all proceeds from the annual event benefit the Garden Club of Virginia's efforts to restore and preserve historic gardens and state parks across the state of Virginia. This year, Catherine Bolton, Hillbrook Collections, LH Gardens, J.W. Townsend Landscapes and Thomas Jefferson's Monticello all created displays for the affair.
A few garden trends really stood out from this year's creations, and were further showcased in our local Historic Garden Week tour, as well as at the 2019 RHS Chelsea Flower Show, which took place earlier this month. Check out these three trends that are popping up in gardens not only locally but also internationally!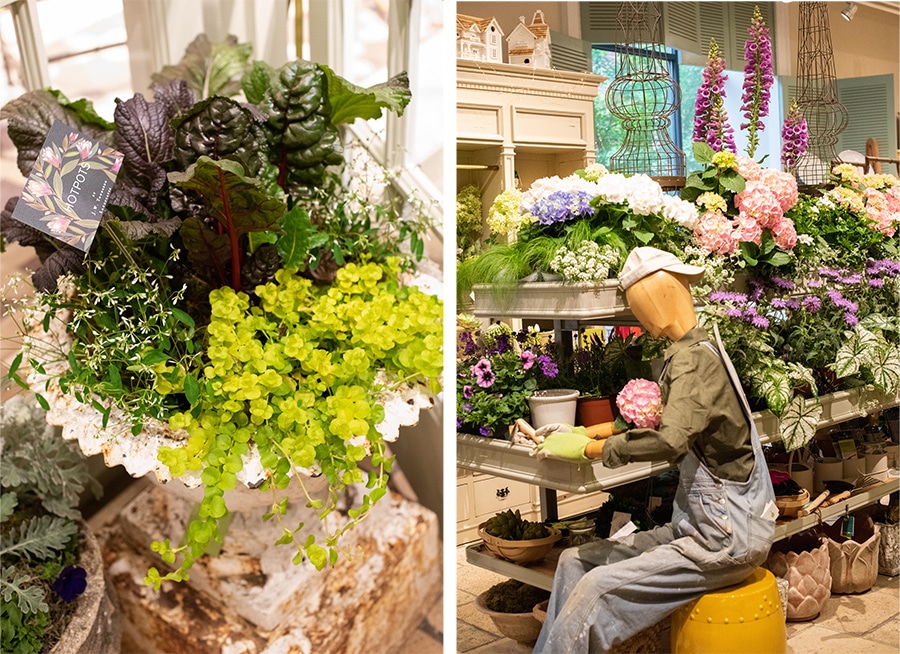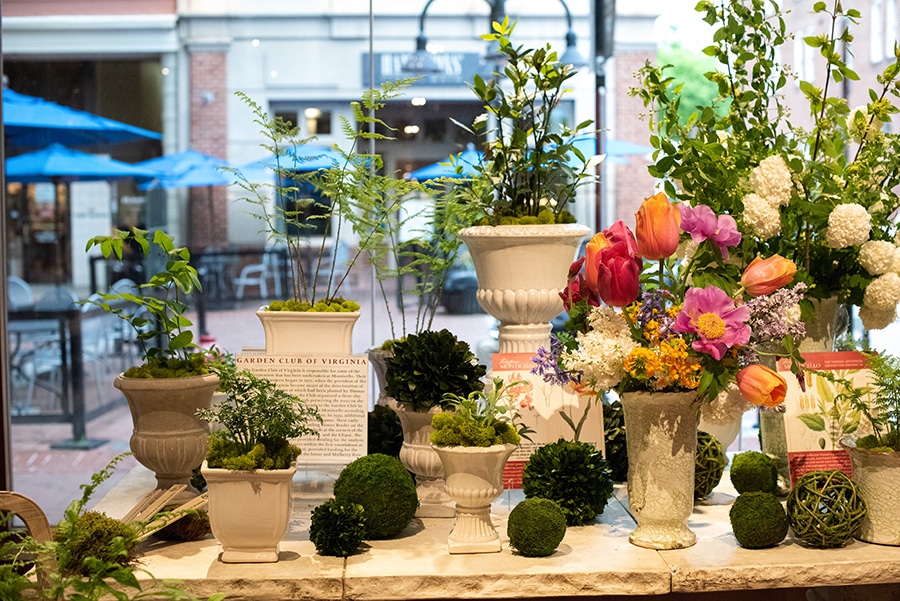 1. Woodland Gardens. Not only was this theme present in the inspiration for the Albemarle-Charlottesville garden tour, which showcased the "Woodland Gardens of Ivy," but also was presented in the RHS Chelsea Flower Show by the Duchess of Cambridge herself. The Duchess debuted a "Back to Nature Garden" that she designed this year with landscape architects Andree Davies and Adam White, complete with a treehouse, edibles, and a multitude of various plants, trees and shrubs. We also saw this theme incorporated into the designs at Caspari's event through the use of shade-loving/woodland-inspired plants and foliage like moss, ferns and hostas.
2. Wildflowers. Part of the larger trend of planting things that are native to the area and supporting the local eco-system, wildflowers are becoming a popular way for gardeners to support local pollinators and can add beautiful color and texture to a garden. We saw wildflowers incorporated in both the displays at Caspari, as well as throughout our local Historic Garden Week tour, especially in the Boninti home.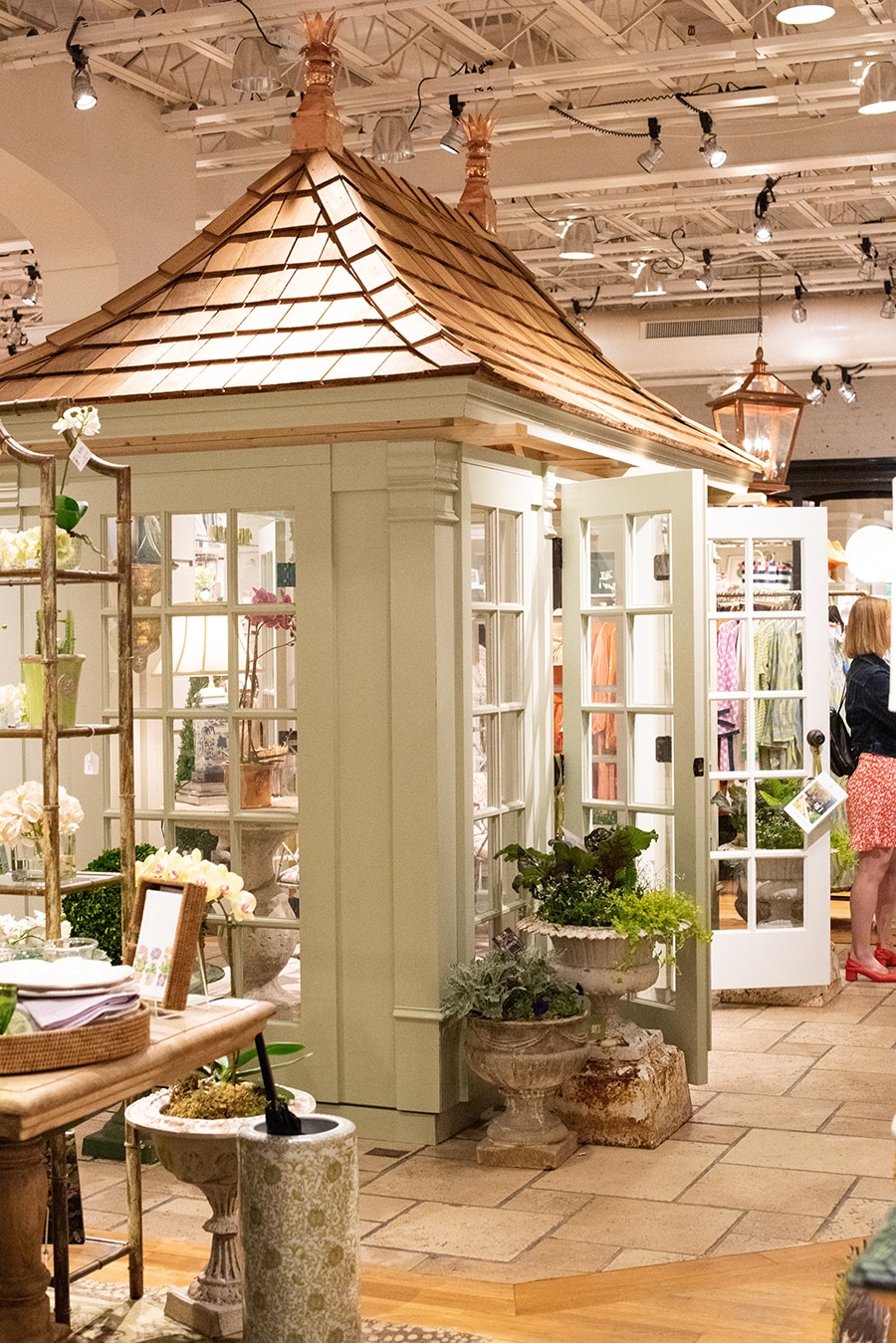 3. Garden Buildings. Whether they be used as a "she shed," an outdoor entertaining space or a more traditional gardening prep and storage area, having small stylish garden structures is all the rage. We saw these in homes like Little Spring Hollow in this year's garden tour, as well as through Caspari's custom-made Garden Folly by Hillbrook Collections, which debuted in the store right before the "Little Chelsea" event.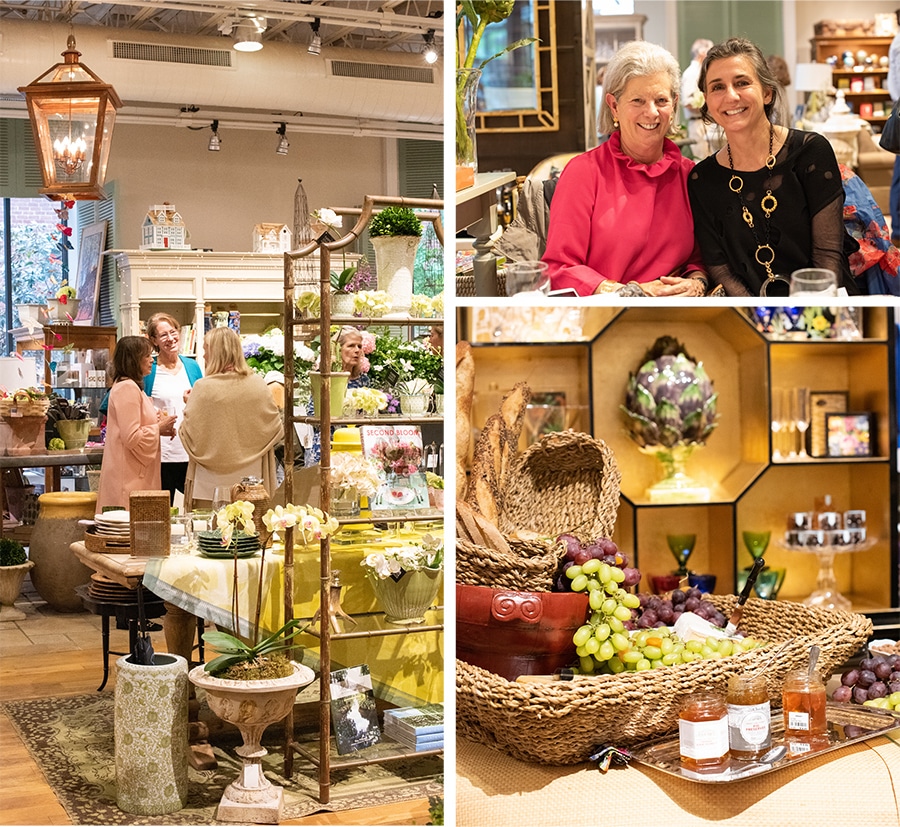 We had such a lovely time attending Caspari's "Little Chelsea" event, as well as the Albemarle-Charlottesville Historic Garden Week tour and seeing some of the inspiring gardening talent of our community. If you missed this year's Historic Garden Week, be sure to mark your calendar for 2020! These events not only give you a chance to see some incredible floral and landscape artistry, but also provide bounds of inspiration for gardeners and homeowners. ~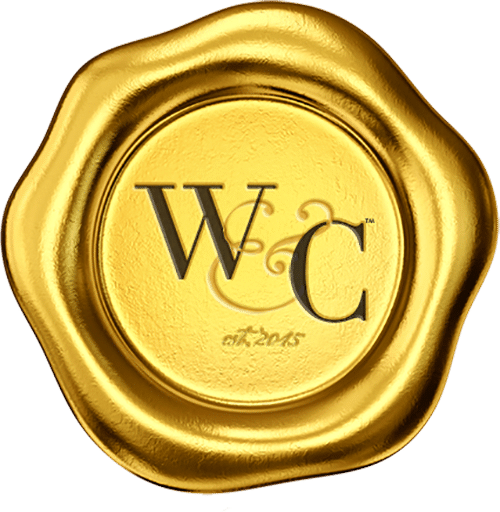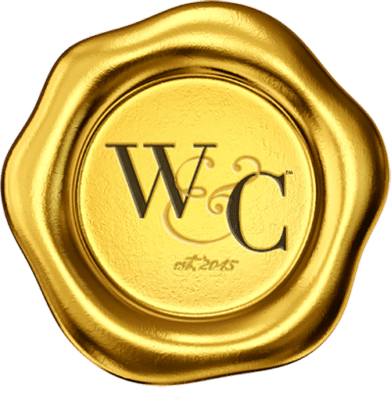 Wine & Country celebrates elevated living in Virginia Wine Country. Wine & Country Life is a semi-annual luxury print magazine with a full digital presence. The annual Wine & Country Wedding Planner is an art book of elegant Virginia weddings. The brand includes the Wine & Country Shop in Ivy, Va. It is a beautiful lifestyle boutique that brings the pages of the magazines to life. Wine & Country tells the stories of Virginia wineries, the farm-to-table movement, luxury travel, entertaining, art and the elegant country lifestyle. Ivy Life & Style Media also provides branding, web design and PR services for the wine industry.