The Garden Club of Virginia (GCV) invites gardeners, floral designers and lovers of nature to expand their gardening and flower design skills with leading professionals at the GCV Symposium 2022. This two-day event is a feast for the eyes and soul for those who thrive on nature. Gardeners will find inspiration at workshops about horticulture, flower arrangement, nature photography, floral design and conservation. Attendees can enjoy both free and ticketed events with fascinating speakers. Accompanying the workshops and talks will be a full-scale flower show awash with the jewel tones of a fall garden.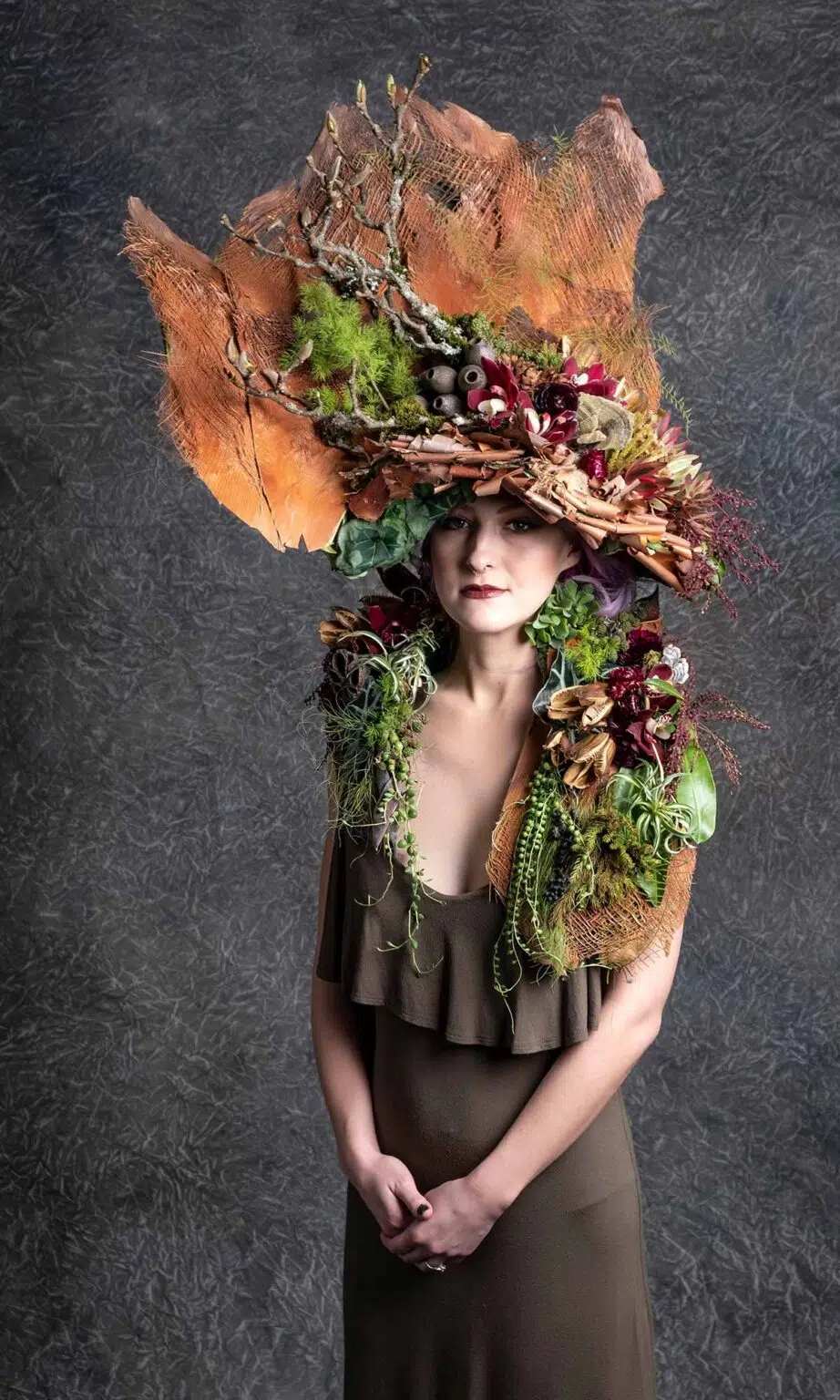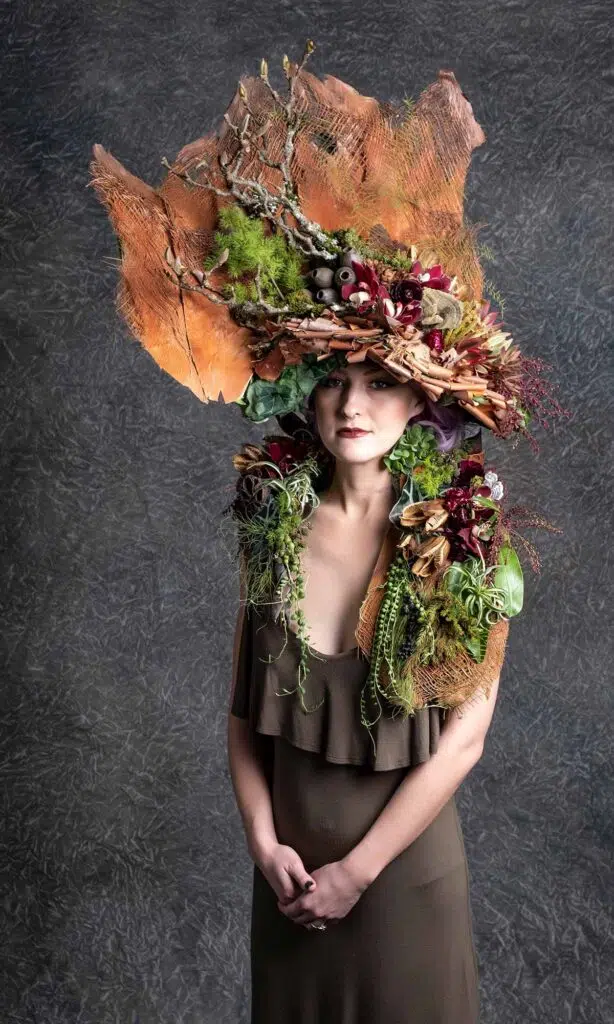 World-famous floral designer Françoise Weeks will present her art at the Garden Club of Virginia Symposium. Weeks has created a signature style of floral design that is a delight to behold and has led her to events and teaching opportunities across the globe. She makes her innovative haute couture creations and woodland designs with foraged plant materials and flowers. Attendees at her sessions will learn how to create wearable botanical art or design their own woodland masterpiece. Whether it's a jaw-dropping headpiece or a bracelet made from lush seasonal flowers, your one-of-a-kind creations will celebrate sustainability and individuality.
The European-Inspired Floral Design of Françoise Weeks
Françoise Weeks, a native of Belgium now residing in Portland, Oregon, combines her floral artwork with the traditional European love of flowers and the natural world. She employs mechanical skill and artistic vision to create stunning wearable botanical masterpieces. The route to flower design was circuitous for Weeks. She began her professional life as a teacher and then a laboratory technician before discovering her true calling in floral design. Beginning her work before the advent of social media, she scoured books to "learn what she wanted to learn". She found inspiration in the works of Gregor Lersch, Hitomi Gilliam, Ron Morgan, Paula Pryke, Daniel Ost and many other European designers. Now, she has developed her art to such a level that she teaches a full suite of popular online classes. She has also authored a beautifully illustrated book, "The Herbal Recipe Keeper: My Collection of Healing Plant Remedies and Essential Oil Blends".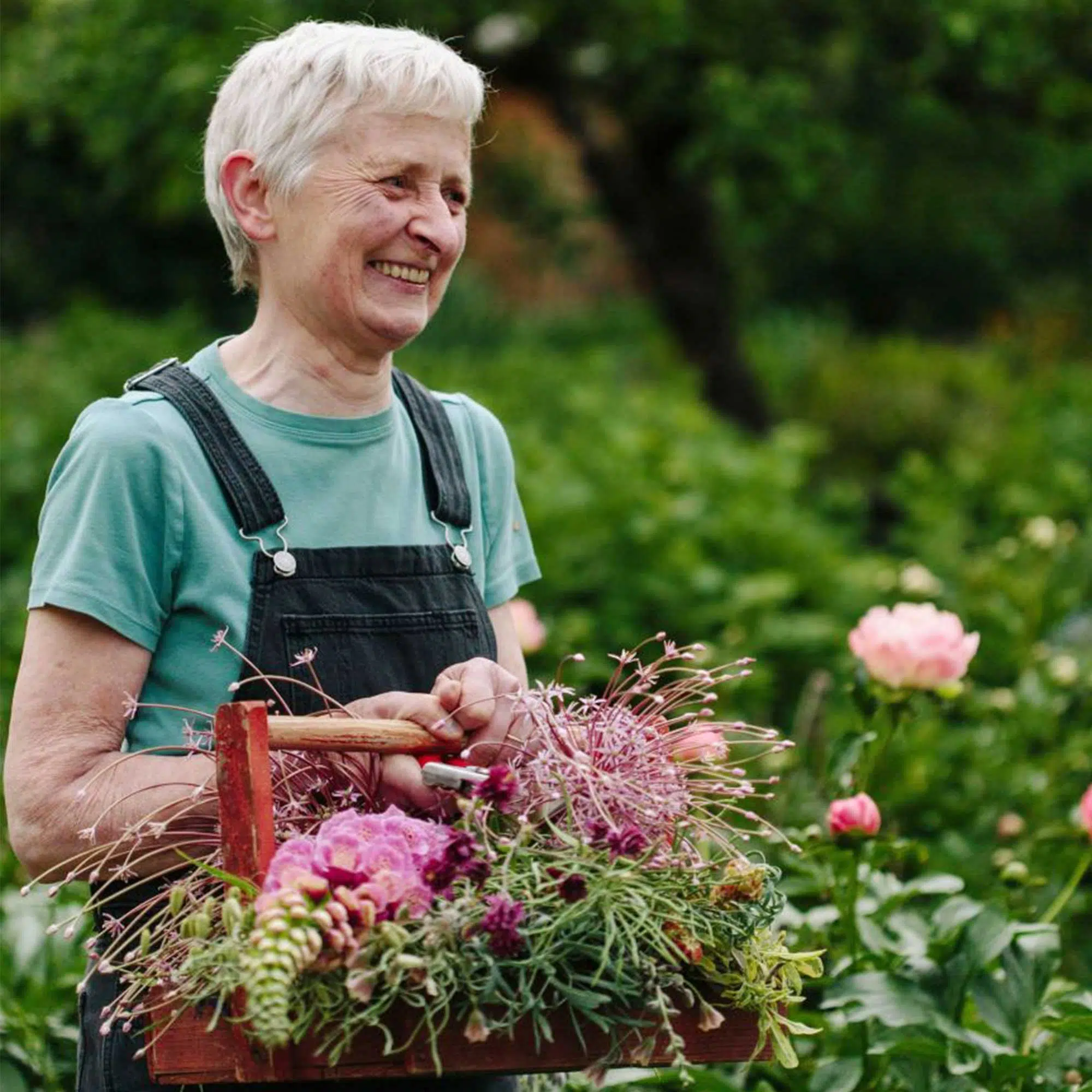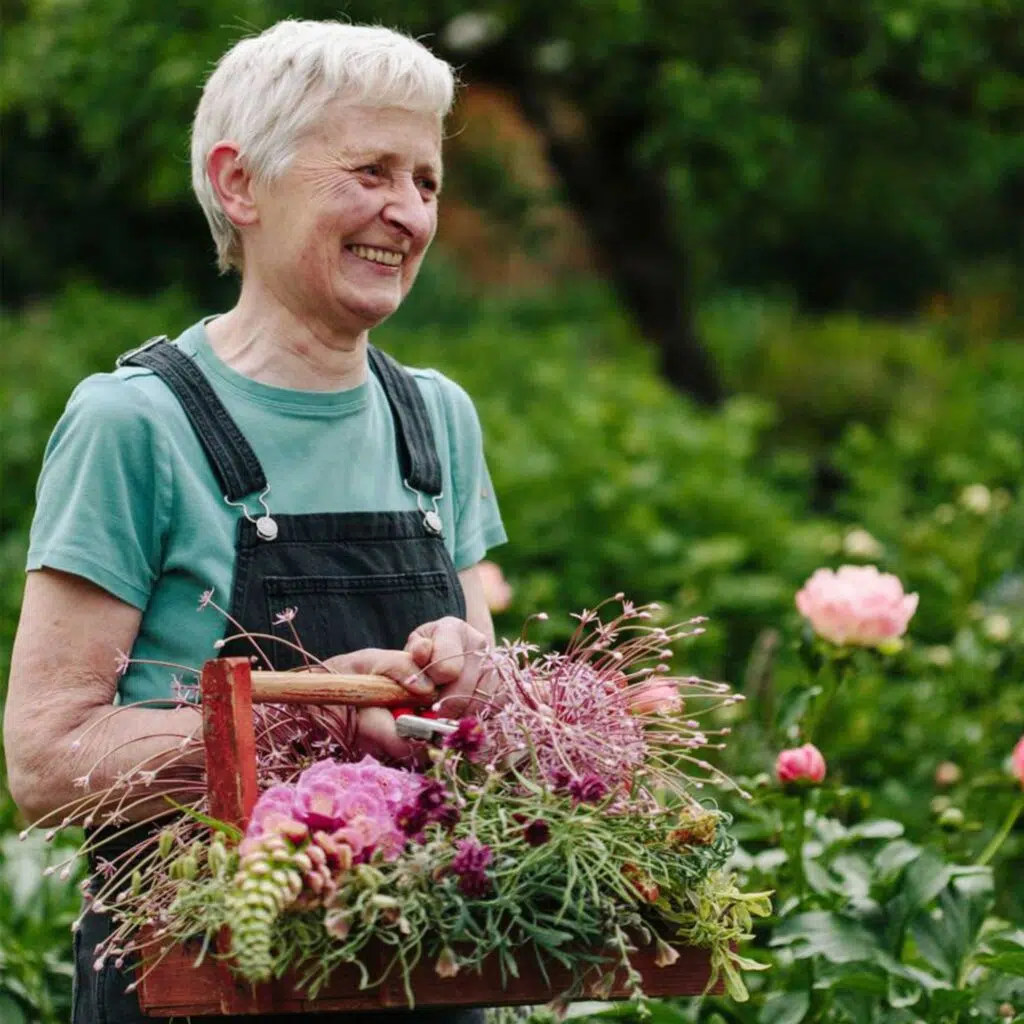 Nature has long inspired fashion. For her programs at the Garden Club of Virginia Symposium, Weeks will teach how haute couture can inspire floral design in return. She will demonstrate show-stopping purses, shoes, jewelry, headpieces and fabric made from flowers, succulents, greens, fruits and seed pods. Attendees will create fabulous botanical jewelry, fashion crafted from nature that you can wear.
"Nature has long inspired fashion…Weeks will teach how haute couture can inspire floral design."
Weeks developed her passion for creating botanical wearables and floral jewelry through trial and error. "I discovered quickly that you need moss as a go-between to glue bark or any botanicals onto wood," Weeks says. "We are fortunate in Portland to have easy access to moss—living in a wet climate does have its perks!"
Weeks is well known for her dramatic headpieces, and she will share that art at the Garden Club of Virginia Symposium. Aside from one presentation on her "Woodlands Style" pieces and another on botanical couture, attendees of her botanical jewelry workshop will learn the mechanics of creating show-stopping pieces of wearable floral art.
The Inspiration for Françoise Weeks' Floral Designs
Vacations spent foraging in Switzerland's alpine forests inspired Weeks to create her trademark Woodland Texture design. As a child she joined her mother on walks to the market for fresh vegetables and food, and once a week they bought flowers. Her mother practiced the Japanese flower arranging tradition known as "ikebana" and Françoise loved to help.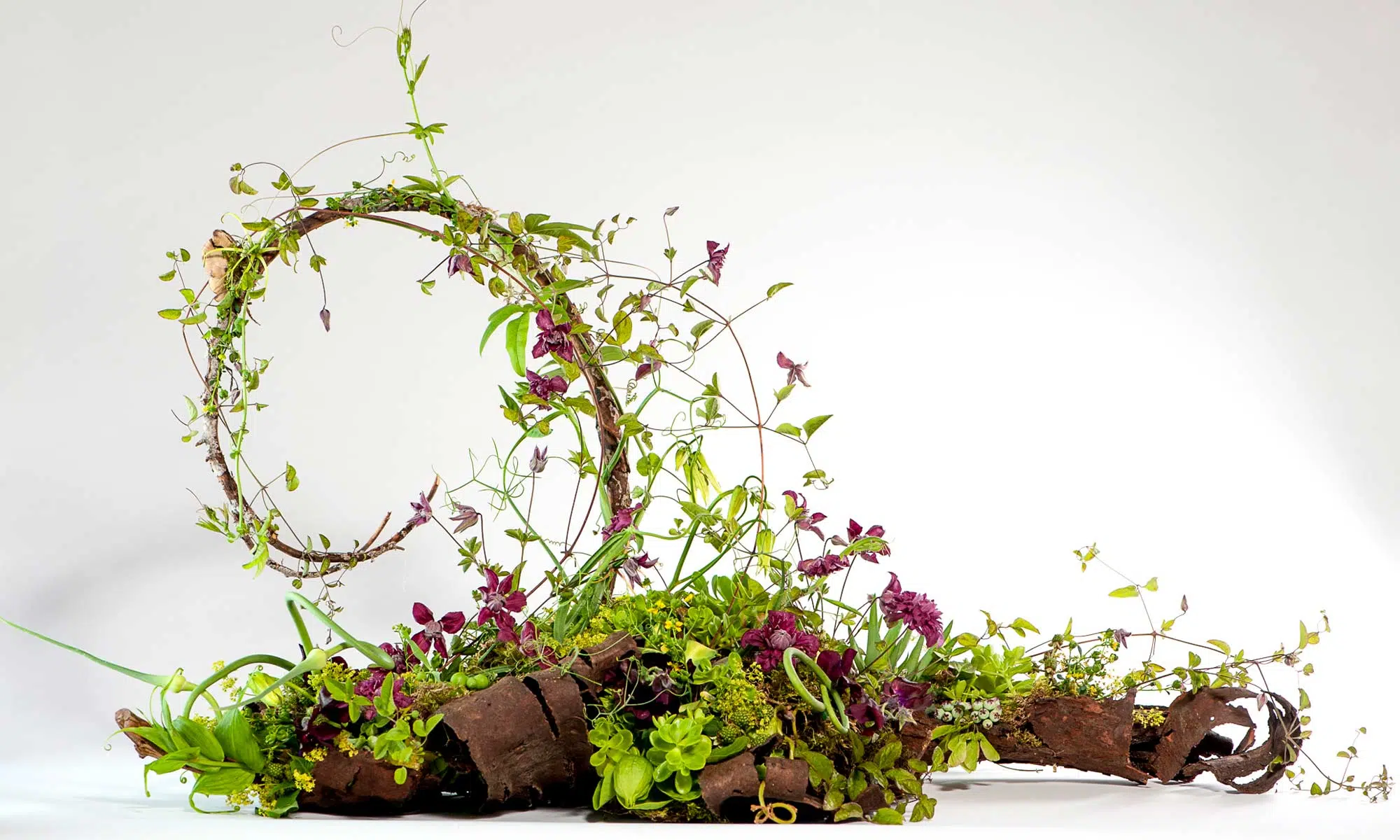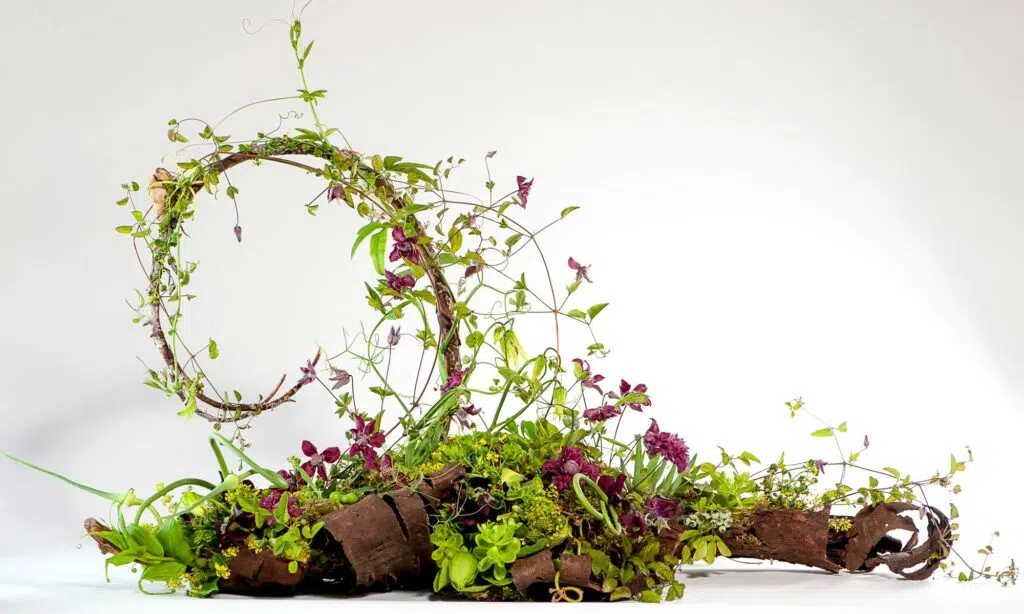 "We were 4 kids (2 girls and 2 boys) and we all inherited the love for flowers from her. Woodland is a childhood memory and Mom being an avid gardener and flower lover formed me. From a very early age, I loved to play with flowers."
Now, Weeks has an international following and has earned prestigious recognition. In 2019 she participated in the magnificent 5-day flower show Flower Time in Brussels. 30 designers from 13 different countries collaborated to decorate every room of the 600-year-old City Hall.
She was also part of a team, spearheaded by the talented Holly Chapple, at the 24th annual Fleuramour. The spectacular flower show takes place every other year at the awe-inspiring 11th-century castle in Alden Biesen, Belgium. The most talented designers from over 20 different countries create brilliant installations in the castle. Weeks' team designed an stunning fashion show.
"Taking in all that beauty, I couldn't help but think back to my moss and wildflower collecting days as a young girl in Switzerland," Weeks shared. "What a gift to connect back to that innocent joy and see it come together in my life's work."
The Garden Club of Virginia Symposium
The mission of the Garden Club of Virginia is to conserve the gifts of nature, to restore and preserve historic landscapes of the Commonwealth, to cultivate the knowledge and love of gardening and to lead future generations to build on this heritage. The members of this historic organization which celebrated it's 100th anniversary in 2020, live and breathe this mission. In this spirit of education, the Garden Club of Virginia hosts the popular annual Virginia Historic Garden Week tours across the state each Spring. The oldest running tour of its kind in the nation, the Virginia Historic Garden Week will celebrate its 90th tour April 15-22, 2023. The Club is delighted to be resuming their annual Fall Symposium. The Garden Club of Virginia Symposium with its beautiful flower show as well as talks and workshops is an amazing learning opportunity for floral designers and gardeners.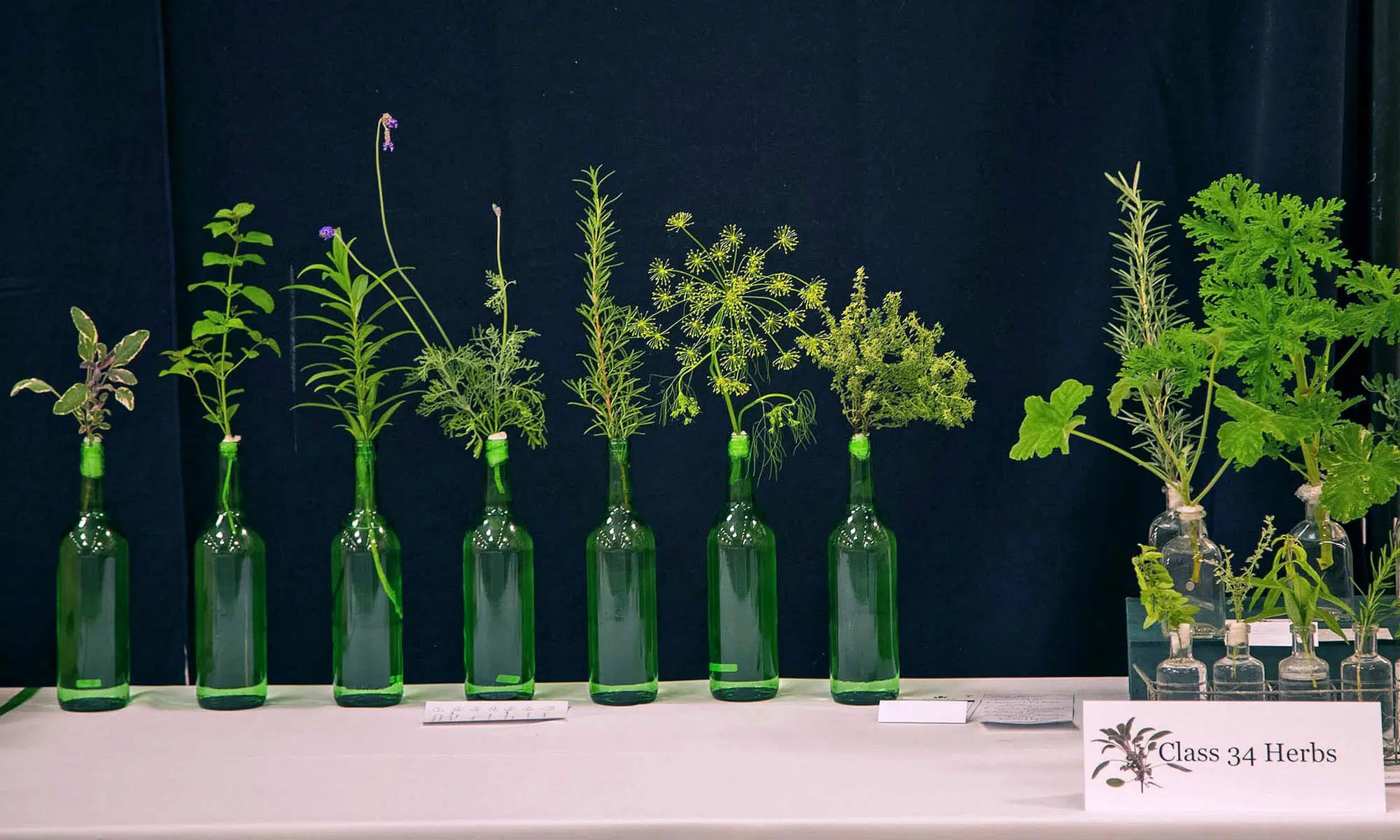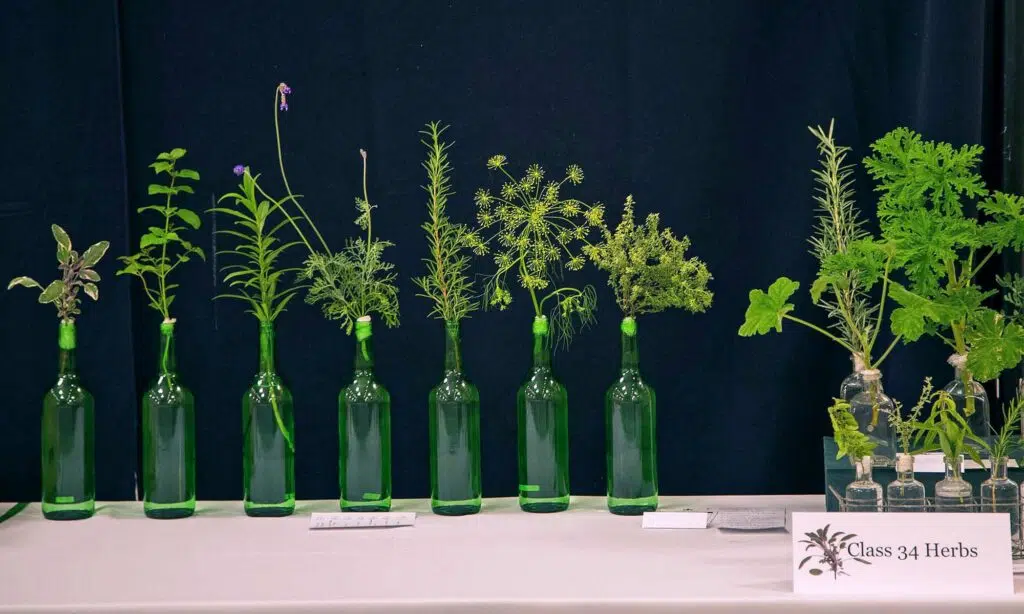 Garden design experts Thomas Woltz and Emilie Carter will talk about ecological sustainability in design. Work by popular photographers Sherryl Belinsky, Bryan F. Peterson and Robert Llewellyn will be on display. The photographers will each be giving presentations on their specialties. Llewelyn, based near Charlottesville Virginia, has created many award-winning books, among them "Seeing Seeds", "Seeing Flowers" and "Seeing Trees". Fittingly, he will be introducing the world of micro-photography. The talented Sherryl Belinsky will share her lessons learned from more than 40 years of photographing flowers in gardens. Award-winning photographer and author, Bryan Peterson, will teach about using color to create amazing presentations. The talented speakers at the GCV Symposium represent the very best of what is happening in the worlds of gardening, botanical art, flower design and conservation.
"The talented speakers at the GCV Symposium represent the very best of what is happening in the worlds of gardening, botanical art, flower design and conservation."
Shaun Spencer-Hester, Director and Curator of the Anne Spencer House and Garden Museum, will talk about the the museum and its restored gardens. Spencer-Hester is the granddaughter of world renown 1920s Harlem Renaissance poet Anne Spencer (1882-1975). Anne Spencer was an important advocate for civil rights in the 1950s and an avid gardener. Look for our feature story about the preservation work at the Anne Spencer House and Garden Museum in Book 16 of Wine & Country Life coming this spring.
For those who love boxwood, it can be a worrying time with boxwood blight in our Virginia communities. Dr. Mathew Borden, a plant pathologist at the Bartlett Tree Experts Research Laboratories, will share management advice for these evergreen garden favorites.
Françoise Weeks and Woodland Design
Weeks' Woodland Texture Workshop enjoys widespread popularity. She shares her passion for keenly observing nature along with deeply honed architectural skills. Attendees learn how to see, source, scale and shape natural works of art into their own woodland designs. Weeks also offers detailed ideas for utilizing logs, ferns, bark, lichen covered branches, moss, mushrooms, seed pods and berries in rich and textural compositions.
"I think what is super, super, super important is to follow your heart," Weeks says. "If there's something you like to design, design it."
Weeks follows her own advice when it comes to the botanical designs she calls "woodland style". In Portland, the Oregon forests grant her an abundance of natural materials for experimenting. These hallmarks of her work involve a container constructed of richly textured rugged materials. She further decorates the pieces with natural elements such as pine cones, herbs, foliage, stems and seed pods. Weeks does not include flowers in this category. The workshop Weeks will be holding at the Symposium will focus on botanical jewelry, not woodland design, but the construction techniques and textural materials will be equally stunning.
Celebrating Floral Design, Gardens & Art at the GCV Symposium
The Garden Club of Virginia invites everyone to enjoy this spectacular two-day Symposium. Celebrate floral design, conservation, gardening, botanical art and all things plants with a wonderful group of like-minded enthusiasts.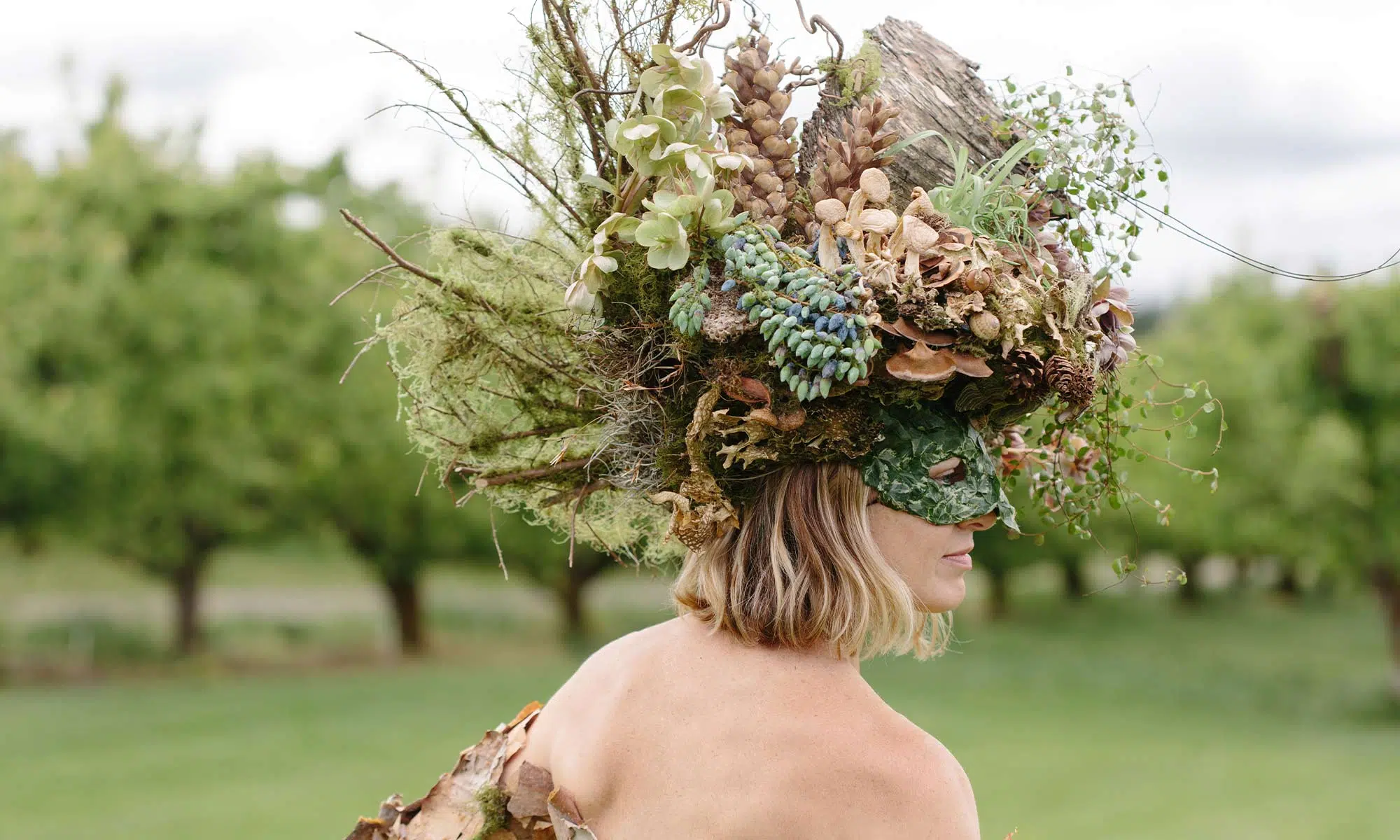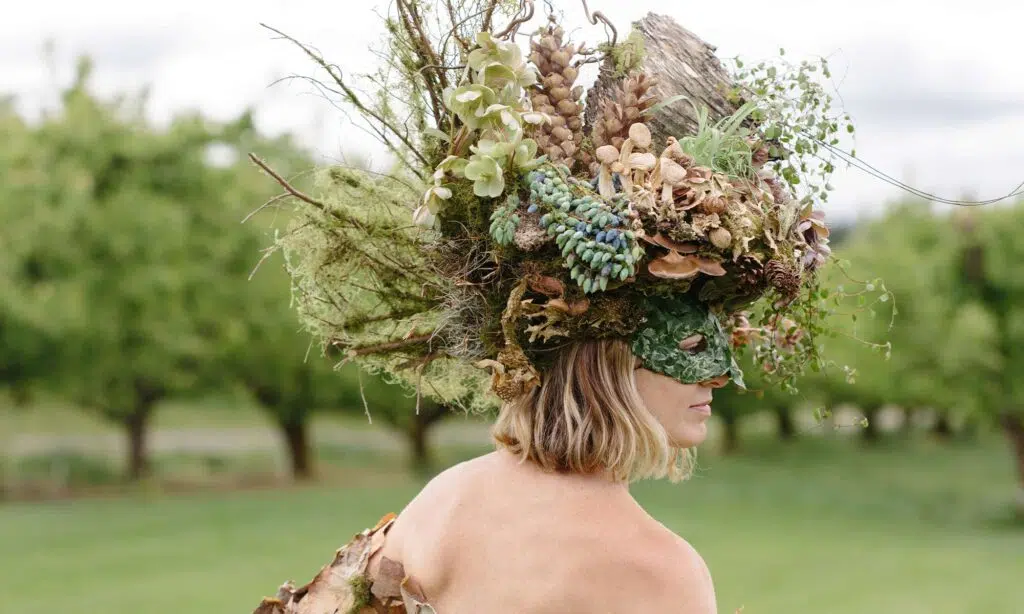 The seminars and talks offered by inspiring landscape architects, floral designers, plant experts and photographers coupled with Weeks' botanical artistry will help attendees grow their knowledge and discover new passions. The Symposium concludes with a magnificent "Mix It Up" cocktail party. This live, botanically-inspired mixology demonstration will be followed by cocktails and conversation.
Follow this link for more information about the Garden Club of Virginia Symposium 2022 and for tickets to Françoise Weeks' presentations. ~
JENNIFER BRYERTON is Co-Publisher and Editor-in-Chief of Wine & Country Life. She is an avid gardener, home cook and wine-taster. She enjoys learning about Virginia viticulture and sharing the story of our local farm-to-table makers.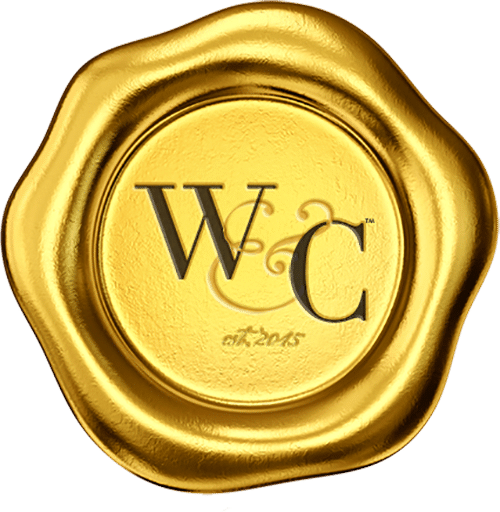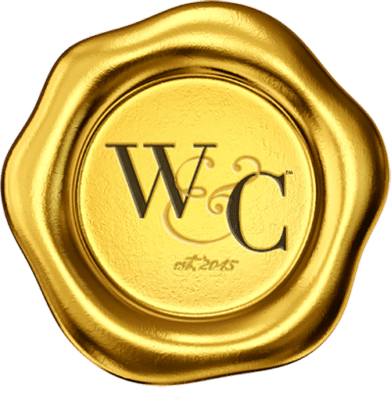 Virginia Wine & Country celebrates elevated living in Virginia Wine Country. Virginia Wine & Country Life is a semi-annual luxury print magazine with a full digital presence. The Virginia Wine & Country Gold Book is an annual guide to the top award-winning wines, wineries and experiences in Virginia Wine Country. The annual Virginia Wine & Country Wedding Planner is an art book of elegant Virginia weddings. The brand includes the Virginia Wine & Country Shop in Ivy, Va. It is a beautiful lifestyle boutique that brings the pages of the magazines to life. Virginia Wine & Country tells the stories of Virginia wineries, the farm-to-table movement, luxury travel, entertaining, art and the elegant country lifestyle. Ivy Life & Style Media also provides branding, web design and PR services for the wine industry.