Local plein-air painter Meg West embraces the changing seasons in her gorgeous oil paintings. Featured in Book 2 of Wine & Country Life, Meg West captures all that a landscape exudes.
Although there's a spacious studio in the charming, art-filled and wood-stove-heated house where Meg West and her husband, David, have lived for over 30 years, West's artistic interest lies outdoors. As a plein-air painter she is part of an important tradition. In both Europe and America, plein-air artists engage with the landscape outside the studio, marking the flow of the day and of the seasons.
"To me, plein-air painting is such a difference. You are breathing, you are in the senses…you have to deal with the elements. But the difference as the art goes is enormous. To me, they're better paintings."
West's studio at the end of the hall serves mostly for preparing canvasses and working on smaller elements of their creation. She loads up her specially rigged minivan and sets herself up outdoors, painting with the custom easel her husband made for her. And when the weather's very cold she can be seen painting in her grown son's old snow pants, not wanting to miss an opportunity for a perfect setting. Her home is ideally situated, so she doesn't often have to roam far for an auspicious view, and West can always find a place to go on her five-acre property. If she does begin a painting in her studio, she takes it outside to finish in natural light.
West is familiar with too many local spots to choose a favorite, but Chiles Peach Orchard is right across the street from her house. She paints there in every season—so often that the orchard workers know her and recognize her van. She also tries to paint at Monticello at least once a year, where her preferred views include the vegetable garden. West does like vast views, which are a logical match for her larger canvasses. "I am a sucker for the long distant views that are available from any of the mountaintop areas. The Blue Ridge Parkway and Skyline Drive are favorites. Even up on the hillside of Chiles Peach Orchard or Buck's Elbow behind my house off the top of Jarmans Gap. Painting the distant views down a river also gives that same feel that speaks of peacefulness and nature. The interesting thing about plein-air painting is that even if you have painted at the same location before, a different season and time of day can produce an entirely different feel and emotion on the landscape."
West's path to professional painting is an empowering tale. On her 45th birthday, with two teenage boys and a part-time career as a graphic designer, West took stock of her life. "I asked myself what it was I wanted to do for the rest of my life. The answer was like a lightning bolt." She took classes at Piedmont Virginia Community College and the University of Virginia and decided to give herself a year to get back into painting, which had been her minor at Philadelphia College of Art. Almost immediately, her work began to sell, and West has made a living as a painter ever since.
While she loves the local landscape and has made a name for herself as a localist painter, West and her husband travel extensively. They do one big trip a year: 2016 took them to Colorado and Wyoming. The year prior, they went to the San Juan Islands and took the kind of camping trips that most people only fantasize about. They load up the van with materials to hold and protect Meg's oil paintings and head off to the hills. They often travel close to home but have ventured to Mohegan Island and Acadia National Park in Maine, the Smoky Mountains and Florida. ~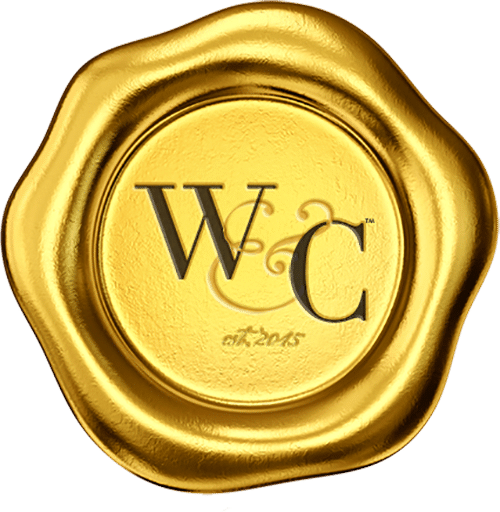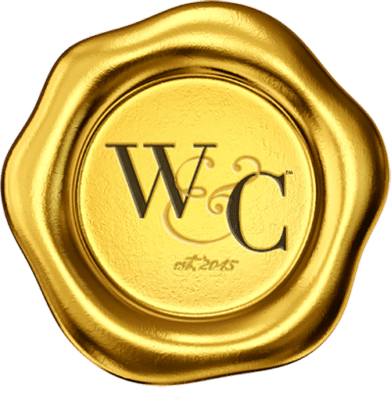 Virginia Wine & Country celebrates elevated living in Virginia Wine Country. Virginia Wine & Country Life is a semi-annual luxury print magazine with a full digital presence. The Virginia Wine & Country Gold Book is an annual guide to the top award-winning wines, wineries and experiences in Virginia Wine Country. The annual Virginia Wine & Country Wedding Planner is an art book of elegant Virginia weddings. The brand includes the Virginia Wine & Country Shop in Ivy, Va. It is a beautiful lifestyle boutique that brings the pages of the magazines to life. Virginia Wine & Country tells the stories of Virginia wineries, the farm-to-table movement, luxury travel, entertaining, art and the elegant country lifestyle. Ivy Life & Style Media also provides branding, web design and PR services for the wine industry.