It all began in late May of 2013, when up-and-coming Charlottesville-based alt-country rockers Chamomile & Whiskey released their debut studio album, "Wandering Boots." Headlining the Jefferson Theater for the first time, the band felt the moment was a high-water mark.
"We'd grown up going to shows at that venue, watching bands we loved playing on that stage, so it was pretty surreal to find ourselves not in the audience," says 29-year-old Koda Kerl, founder, lead-guitarist, song-writer and vocalist for the group.
"I mean, getting the opportunity to open for a group there had been mind-blowing enough," says Marie Borgman, the band's violinist. "But headlining, releasing an album? It felt like we'd really done something."
Jody Carbono
How the Chamomile & Whiskey Band Started
Having formed just two years prior, for the group of self-described, roaming musical vagabonds committed to playing original music, the accomplishment was substantial. They'd managed to ascend from the rank and file of folk-oriented bar bands, attract a booking agent, get signed by respected record label, Countywide Records, and get paid to put out an album. Perched center-stage before a sold-out crowd at one of Charlottesville's most endearing venues, poised to kick into the album's title-track, Kerl was blasted by an epiphany.
Concert Photos here & below: R.L. Johnson
Bolstered by the show's success and a positive critical reception of the album, the group found themselves inspired. After another year of forays up and down the east coast, having solidified their regional presence via performing at big, regional festivals like Floyd Fest and The Festy Experience in 2015, the band embarked upon its first national tour.
Standing barefoot on the beach in San Francisco as his bandmates romped in the sand and splashed in the surf, Kerl watched the sun fall through a belt of clouds and melt into the Pacific horizon. There was an eerie sense of, as the Merry Pranksters once put it, having passed "The Test."
"I felt like something important had occurred, like we were Lewis & Clark, successfully completing our mission," Kerl elaborates. "I had this resounding sense that we were right where we were supposed to be, doing exactly what we were meant to be doing."
Meanwhile, Kerl's bandmates felt much the same, having ridden cooped up in a van together for weeks on end, crashing on floors and dive hotels, camping out and living the road life. But making it to the Pacific Ocean, together, on the wings of their own music? That was affirming.
The band's journey to this specific spot wasn't a sequence of planned events. The group got started more-or-less accidentally, with most of the group's original members growing up in and around the Nelson County, Charlottesville area. The band has since developed a more electric sound, adding Drew Kimball on guitar, Stuart Gunter on drums and fiddle, and Marsh Mahon on bass.
"I took up guitar around the end of middle school but wasn't ever really super serious about it," says Kerl. "Then, once I got to college, I went through a breakup and found myself writing all these songs. I started getting together with other musicians and, in hearing what I'd written fleshed out, realized this was what I wanted to do with my life."
"It was like finding my musical soulmate, like I'd written these songs with her in mind."
Hooked on the process, soon enough, jams started turning into gigs. Which is how, in 2011, Kerl got hooked up with Borgman. "Koda [Kerl] got a job playing this upscale wedding and invited me to play with him," explains Borgman.
However, Kerl tells the story a bit differently. "I thought, why not invite this really pretty girl—who also plays a mean fiddle—to sit in with me and make the gig all the better?"
Pursuing the instinct, when Kerl and Borgman jammed for the first time, they hit it off immediately. "Our sounds just gelled," says Kerl. "It was like finding my musical soulmate, like I'd written these songs with her in mind."
The two had similar stylistic approaches to music, running bluegrass and Americana influences through a blender of Bob Dylan, Van Morrison, Townes Van Zandt and John Prine. Following the wedding gig, thrilled with the prospect of honing their sound, Kerl and Borgman began to play locally.
"We realized it was completely possible to feed ourselves, drink and make a little bit of money by playing," says Borgman.
"Yeah, that was about as far as our ambition went," adds Kerl. "Whereas I, on the other hand, I just wanted an excuse to continue making music with this beautiful human being."
Only, soon enough, the duo had made a name for themselves. And, with the encouragement of friends and fans, decided to expand into a full-on band. At first, tapping pickers they'd met while gigging, players came and went. One by one, within a few months, the lineup solidified, and Chamomile and Whiskey was born.
About a year after forming, they landed some big opening gigs with bands like the Hackensaw Boys and Rusted Root, which propelled them into a whole new realm and, ultimately, got them into playing at the Jefferson.
What's New with the Chamomile & Whiskey Band
Presently, with the recent release of their record Red Clay Heart, which was produced by Ken Coomer and recorded at Cartoon Moon Studio in East Nashville, Kerl and company are hoping the effort will provide them with a similar thrust. Another track shared with the album's release, "Another Wake" serves as a remembrance of the tragic events that happened in Charlottesville, Virginia, in August 2017.
"We're still looking to grow our audience and get our music out there to as many people as possible," he says. "So yeah, while we've come a long way, we can see just how much further we want to go." ~
Visit Chamomileandwhiskey.com for more on the band, and to read about other Virginia Artists, Authors & Musicians, visit our Style & Culture page. This article appears in Book 3 of Wine & Country Life. Start your subscription here or give a gift subscription here.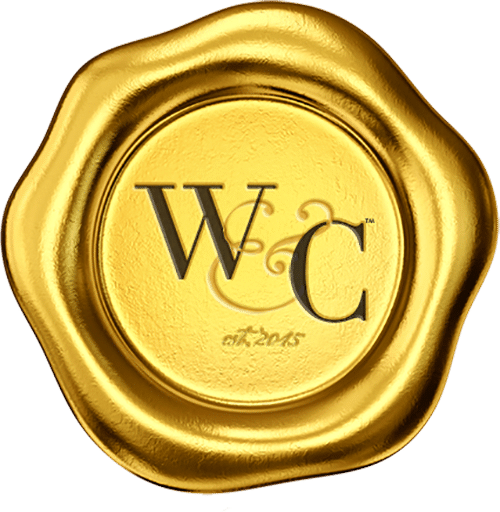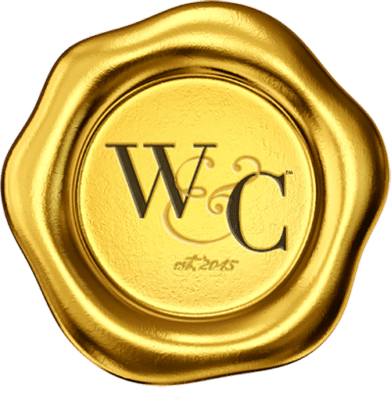 Virginia Wine & Country celebrates elevated living in Virginia Wine Country. Virginia Wine & Country Life is a semi-annual luxury print magazine with a full digital presence. The Virginia Wine & Country Gold Book is an annual guide to the top award-winning wines, wineries and experiences in Virginia Wine Country. The annual Virginia Wine & Country Wedding Planner is an art book of elegant Virginia weddings. The brand includes the Virginia Wine & Country Shop in Ivy, Va. It is a beautiful lifestyle boutique that brings the pages of the magazines to life. Virginia Wine & Country tells the stories of Virginia wineries, the farm-to-table movement, luxury travel, entertaining, art and the elegant country lifestyle. Ivy Life & Style Media also provides branding, web design and PR services for the wine industry.