For Ira Wallace, the practice of seed saving began as a hobby before blossoming into a passion and career for preserving heirloom varieties of southern heritage foods. Ira's interest for planting began when helping her grandmother in her Florida garden, and she's been gardening ever since.
How Ira Wallace Began Seed Saving
During her college years, she started an organic gardening co-op with her peers, which solidified her love of preserving native plants and working with others. Post-college, Ira traveled the world learning about and working on organic farms in places like Israel, Denmark and Ontario. In the 1980s, Ira settled down in the Twin Oaks community in Louisa and helped start the Acorn Community farm years later. The community is dedicated to income-sharing, sustainable living and creating a vibrant experience.
This master gardener, author and speaker eventually became a steward of Southern Exposure Seed Exchange, an organization in Louisa County that collaborates with over 70 small farms and sells roughly one million seed packets every year. By preserving heirloom varieties, Ira works to build a sustainable organic seed system for the entire Southeast. Her efforts help maintain genetic diversity in our crops and produce plants that are often hardier, more flavorful and more nutrient dense.
Collards Week in December
Southern Exposure's latest venture is its Heirloom Collards Project. In collaboration with the Culinary Breeding Network, they will host Collard Week each December. In bringing different organizations together on this project, Southern Exposure is working to build a coalition of seed stewards, farmers, chefs, gardeners and seed companies to preserve heirloom collards and their heritage. This is a chance to learn more about food history, gardening, farming, cooking, seed stewardship and more. The event also highlights their efforts to save collard seeds in Virginia, a project that began in 2014 when Southern Exposure helped the USDA locate 60 varieties of collard greens.
Collard greens are of African origin and arrived in the 1600's in Jamestown with the enslaved. As a result, collards have become a staple in the South and are extremely nutritious, rich in vitamins and minerals. In Virginia, many farmers and gardeners plant their collard greens in late summer for a winter harvest because the frost in the early winter can improve the flavor of the greens.
Many of these varieties have been passed down from the enslaved ancestors of African American gardeners. Mrs. Annie Pearl Counselman Collard (seen above) is a very sweet collard that has a strong Brassica taste accompanied with a good texture. Mrs. Annie Pearl has been growing and saving this seed for years, until the seed got donated to the Seed Savers Exchange in 2015.
Brickhouse Old Collard, another Heirloom Collard shown above, dates all the way back to the early 1900s, when seed owner Buddy's maternal grandmother harvested the seed. Family has always been close to his heart, and since he lives on his great grandparents' land, these seeds are extra special to his family. Like a gift passed down through generations, he saves his seeds about every three years to safeguard the legacy.
Additionally, Georgia Southern Collards (above) are prized for their sweet and cabbage-like flavor. Visually, the leaves are ruffled with a blue tint. Rich in vitamins and minerals, these collards are best eaten when young to take advantage of all the flavors. This plant grows best in the sun, but will tolerate a little bit of shade.
When asked why seed saving is such an important topic of study, Ira says, "There are four reasons why … to preserve diversity, to select plants that are better suited to local conditions, to save money and maintain control of our food system, and to promote self-reliance."
Among other impressive accomplishments, Ira was named a 2019 Great American Gardener by the American Horticultural Society. And, she is an organizer and teacher for the Heritage Harvest Festival at Monticello, and serves on the boards of the Organic Seed Alliance and the Virginia Association for Biological Farming. Her books, Timber Press Guide to Vegetable Gardening in the Southeast and Grow Great Vegetables in Virginia, are available for purchase at the Wine & Country Shop.
Southern Exposure Seed Exchange has worked with many local food groups, including Slow Food USA, which is part of a global movement working for food that is good for the people who grow it, the people who eat it and the planet. And, by keeping a wide variety of southern heritage foods in our gardens, Ira is helping keep our tables full and our palates happy. ~
Heirloom Collard Varieties & Their Stories
1. Tatsoi Collard – Sometimes nicknamed "The Vitamin Green," this Asian mustard gourmet green (pronounced taht-SOY) is one of the richest sources for vitamin C, packing two times more than a single orange. Very similar in flavor to bok choi, this green is known to be super sweet and easy to love with a refreshing flavor. Tatsoi plants tend to grow in a flatter rosette, and the leaves are often shaped like glossy spoons, with a crisp and juicy crunch.
2. Yellow Cabbage Collards – These special collards typically grow close to the ground with sparse leaves, giving it the nickname of the "wild cabbage" or the "wild mustard" that can be traced back to the gardens of the ancient Greeks. They also have a particular thinness to their leaves, a finer veining to the leaf and a warmer yellow tone. Yellow Cabbage Collards are usually prepared by boiling the leaves in salt water with a piece of bacon or fatback.
3. Tabitha Dykes Collard – Elbin, who grows a large, yet very organized and tidy garden, frequently shares his many collards. A man with a giving heart, his special collard seeds originally came from his friend Tabitha Dykes, who is known in her community as "Aunt Tabitha." Elbin believes this particular seed has been saved for over 100 years and is a very special seed, to say the least.
4. Georgia Cabbage Collards – The famous Georgia Cabbage Collard has a distinctive sweet flavor with a beautiful bluish tint to its ruffled leaves. Many gardeners make sure to harvest this collard when it's young to ensure not only that the deliciousness comes out but also that it brings out the beneficial rich vitamins and minerals. The plant grows best in the sun, and with a touch of frost, the leaves grow even sweeter.
5. Nancy Malone Wheat Purple Collard – This collard's leaves are distinctively known to have large dark sweet leaves, with purple veins and stems. This variety is a famous family heirloom from the family of Mr. Walter's wife, Annie. This seed was carefully grown and saved throughout the generations to be handed down to share the leave's deliciousness.
6. William Alexander Heading Collard – This special collard was harvested by Mr. Alexander, a 77-year-old farmer who has collected this particular seed his entire life. He began his planter's journey in the 1940s, believing to have gotten the seed from his father. Mr. Alexander, another of many African-American farmers, likes the slight heading trait, and selects them for that. This seed was regenerated in 2001.
7. Tokyo Bekana – A loose-head Chinese cabbage from Japan, the Tokyo Bekana shows off its spring-green leaves that curl at the edges before maturing with slim white stems that widen at the base.
8. Jernigan's Yellow Cabbage Collard – Mr. and Mrs. Jernigan saved their yellow collard cabbage seed all their married lives. After the tradition was passed down to him by his father. Mr. Jernigan proudly continued the tradition of passing down the collard seed variety to his spouse at his passing.
9. Fulton Stroud Collard – Timmy Elliot from Nichols, South Carolina, is known as one of the youngest seed-saver enthusiasts out there since this is frequently a hobby of the older generations. During his mid 40s, his special seed originated from Fulton Stroud in 1992, who claims the seed went all the way back to 1900. Bountiful, dark green, rounded leaves have a mild cabbage-like flavor and can be harvested continually when planted in succession.
ELLEN SEWELL, our Associate Editor, has a degree in Communications with an emphasis in Journalism and PR and enjoys promoting all the Charlottesville area has to offer.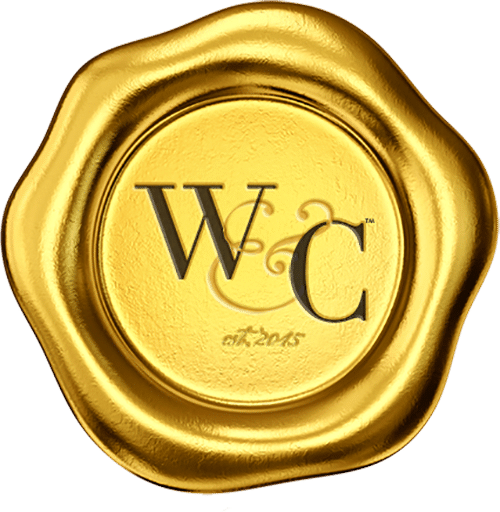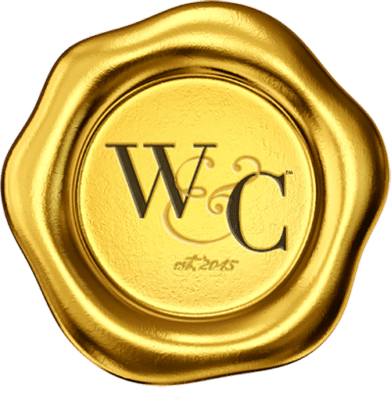 Virginia Wine & Country celebrates elevated living in Virginia Wine Country. Virginia Wine & Country Life is a semi-annual luxury print magazine with a full digital presence. The Virginia Wine & Country Gold Book is an annual guide to the top award-winning wines, wineries and experiences in Virginia Wine Country. The annual Virginia Wine & Country Wedding Planner is an art book of elegant Virginia weddings. The brand includes the Virginia Wine & Country Shop in Ivy, Va. It is a beautiful lifestyle boutique that brings the pages of the magazines to life. Virginia Wine & Country tells the stories of Virginia wineries, the farm-to-table movement, luxury travel, entertaining, art and the elegant country lifestyle. Ivy Life & Style Media also provides branding, web design and PR services for the wine industry.