The Garden Club of Virginia's Historic Garden Week returns for its 85th year April 21–28 throughout the state of Virginia. We are so excited for this wonderful event and love seeing the stunning gardens and homes showcased in our local area.
The Albemarle Garden Club, The Charlottesville Garden Club and the Rivanna Garden Club will host five beautiful property tours in Albemarle County—Ben Coolyn, Chopping Bottom Farm, Castle Hill, East Belmont and Grace Episcopal Church—on Sunday, April 22, from 10am–5pm.
Ben Coolyn, pictured below, is a 145-acre farm, home to a house built in the 1870s as well as graciously restored and cultivated grounds. While the home will not be open for touring, guests will surely enjoy seeing the parterre garden rooms, arboretum and other beautiful garden features.
Chopping Bottom Farm, a newer home built to complement the other historic homes of the Keswick area, is owned by Annie and Tony Vanderwarker. Visitors will be able to tour the home, gardens and writing studio of Mr. Vanderwarker during the tour.
(Photo below at left by Steve Trumbull, photo below at right by Terri Nicholaou)

Castle Hill, pictured below, includes a two-part home dating back to 1764. With the original home being built by Dr. Thomas Walker, godfather to Thomas Jefferson, this home is filled with historic significance. Visitors will be able to tour both the home and its surrounding gardens. Click here to see our behind the scenes tour of the manor on the blog.
East Belmont Farm includes a home dating back to the 1800s, both a formal and cutting garden, and charming converted farm buildings, including a stone apple barn that was recently converted into a guesthouse.
Grace Episcopal Church, the final property on the tour, dates back to 1745. However, visitors on the tour will see the structure built in 1896 along with the 11 acres of cemetery that date back to the late 1880s.
(Photos below by Steve Trumbull)
During Sunday's tours, Castle Hill Cider will serve as headquarters. Visitors will be able to purchase tickets, catch a shuttle to the Castle Hill estate (the other properties have on-site parking), shop 35 beautiful local boutiques and enjoy snacks and lunch whilst learning about the area's history, architecture and horticulture from local experts. Charlottesville Wine & Country will be one of the featured boutiques at Castle Hill, so be sure to stop by for a copy of the new book and to see our collection of local artisan-made accessories that are perfect for outdoor entertaining. Click here to see our boutique at last year's event.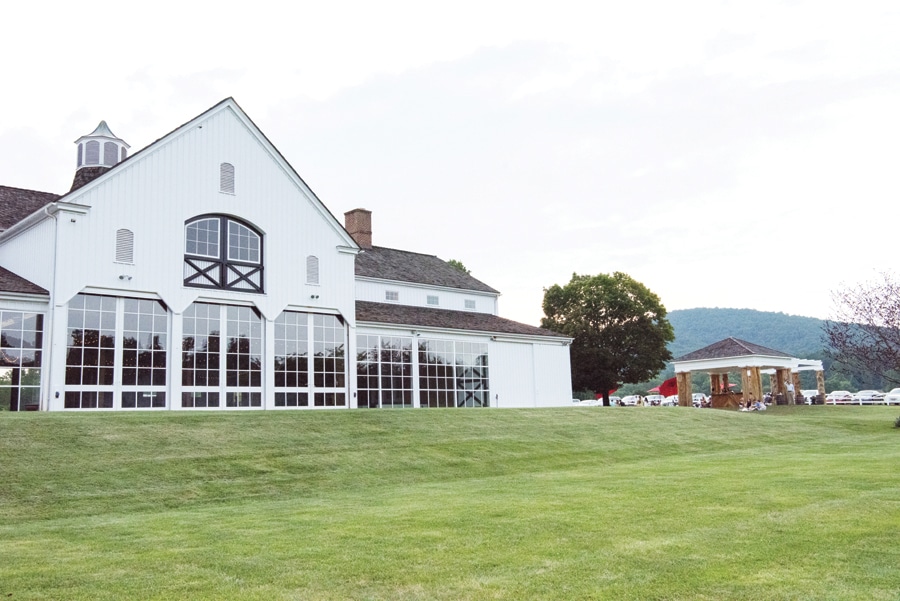 Our local garden tours will include additional Albemarle and Orange County homes and gardens. On Saturday, April 21, prior to Sunday's tours, the Dolley Madison Garden Club will host three stunning home tours in Orange County from 10am–5pm—Eastern View, Belle Terre (below, top left) and Bloomsbury (below, top right).
Eastern View, which sits on 92 acres, offers a home originally built in 1839 that now includes 15 rooms, 4.5 bathrooms and a two-story guesthouse. Belle Terre, the youngest of the homes, built in 1991 in Georgian Revival style, includes five working fireplaces and sits on 100 acres. While Bloomsbury, a Queen Anne house that is also the oldest dwelling in Orange County, was built by a Surveyor of George I, Col. James Taylor II and now boasts period artifacts. While the landscaping has not been restored to the original design of the home, guests will be able to see a preserved horseshoe-shaped garden that was used as a bowling green.
In addition to these homes, Morven Estate and House Gardens will be open for tours from 10am–5pm on April 21 in Albemarle County. This former 7,379-acre private estate was left to the University of Virginia Foundation in 2001 and is now used for educational, charitable and other UVA approved events. Both the 1820 three-story brick manor and beautiful grounds will be open for touring (weather permitting).
(Photos below by Bridget Bryant, courtesy of the Dolley Madison Garden Club)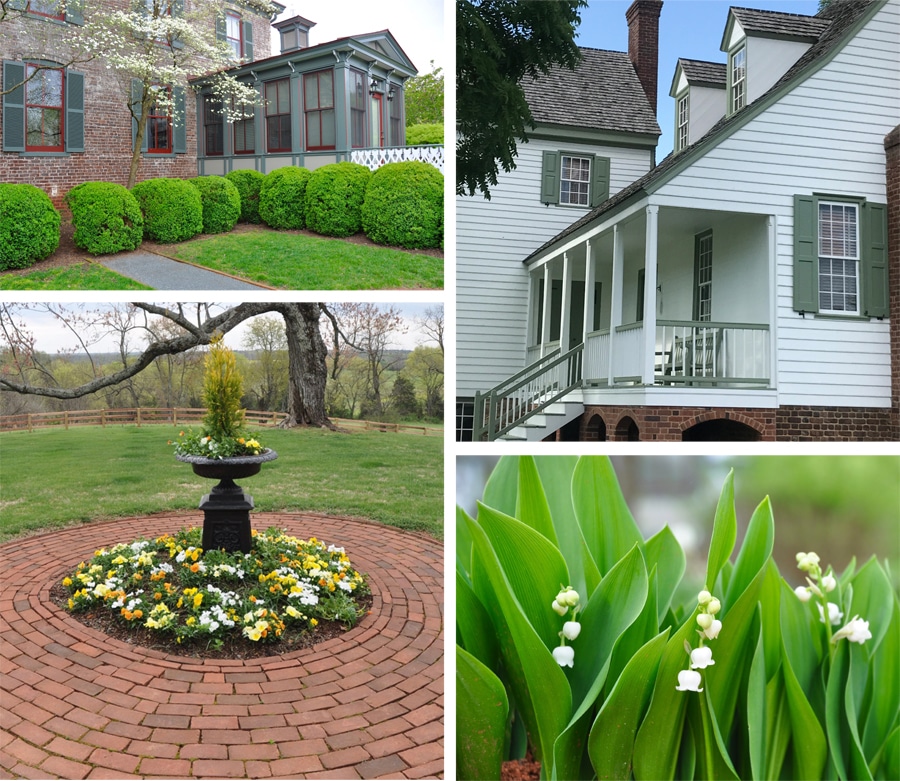 On the final day of our local garden tours, Monday, April 23, visitors will be able to tour the University of Virginia Pavilion Gardens and Serpentine Gardens from 10am–5pm. Restored by the Garden Club of Virginia between 1947 and 1965, the Pavilion Gardens, pictured below, are enclosed by Jefferson's serpentine walls. In addition to the gardens, four pavilion homes will be open for viewing: Pavilion III, Pavilion V, Pavilion VII and Pavilion IX, as well as a student lawn room.
Click here for tickets and more information about Historic Garden Week. We hope to see you at this year's special event!
(Photo below by Dan Addison)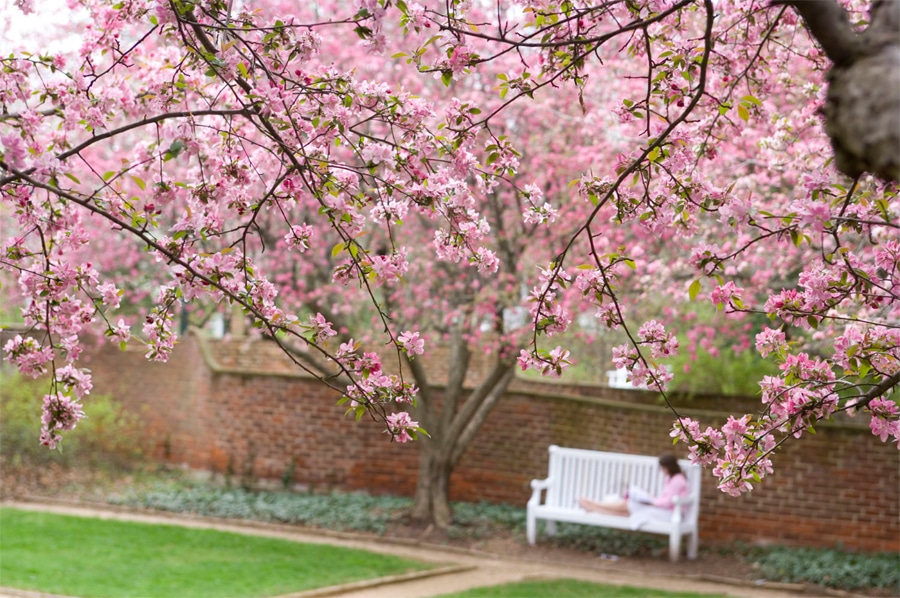 *Lead photo by by Steve Trumbull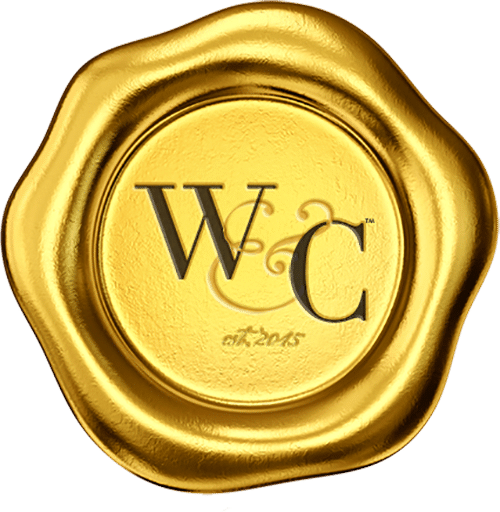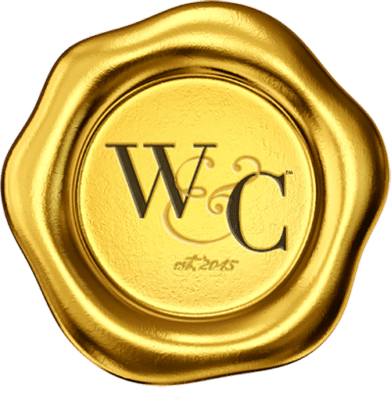 Virginia Wine & Country celebrates elevated living in Virginia Wine Country. Virginia Wine & Country Life is a semi-annual luxury print magazine with a full digital presence. The Virginia Wine & Country Gold Book is an annual guide to the top award-winning wines, wineries and experiences in Virginia Wine Country. The annual Virginia Wine & Country Wedding Planner is an art book of elegant Virginia weddings. The brand includes the Virginia Wine & Country Shop in Ivy, Va. It is a beautiful lifestyle boutique that brings the pages of the magazines to life. Virginia Wine & Country tells the stories of Virginia wineries, the farm-to-table movement, luxury travel, entertaining, art and the elegant country lifestyle. Ivy Life & Style Media also provides branding, web design and PR services for the wine industry.