GREENHILL WINERY & VINEYARDS
Greenhill Winery & Vineyards is the foremost boutique winery in Loudoun County, Virginia, delivering quality wine, with friendly and professional staff in a breathtaking farm-winery setting.
We celebrate the terroir with 100% Virginia wines, and offer Charolais beef and honey from our apiaries.
The 128-acre property features Little River, which runs along the south-east property line, a natural pond and the Club House, a historical building circa 1762.
We are an idyllic setting for an afternoon excursion or as the backdrop to your next special event.
Come discover the many facets of our winery including our Tasting Room and Historic Club House or bring become a VIP through one of our exclusive clubs.
Always dreamt of seeing your name on a barrel? We have a club for that.
Avid equestrians, learn more about our participation and support of the growing polo scene in Virginia in this story all about the new Virginia United League and world class polo player, Nacho Figueras.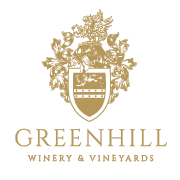 Did You Know?
Greenhill Winery Has a Polo Team
Raises Charolais Boeuf that's Available for Purchase
Favorite Wine, Beer or Cider
Greenhill Blanc de Blancs
SERVING 
Middleburg
Northern Virginia
Central Virginia
SERVICES
Wine Tasting & Wine Sales
Private Events
Beef CSA & Farm Shop
Interested in learning more?
Please complete the form below to learn more about Greenhill Vineyards' services:
Greenhill Winery and Vineyards is the foremost boutique winery in Loudoun County, Virginia.