Approximately 28 years since his first walk on the 400-acre property, Paul Breaux can still be occasionally seen meandering around the lush, hilly land, enjoying the picturesque views. On that first walk when the property was newly his, Paul uncovered a smattering of overgrown vines that were planted on the property in 1985. Those three acres of original grapes captured his heart, sparked his entrepreneurial spirit and would evolve into one of the fastest growing wineries in Virginia.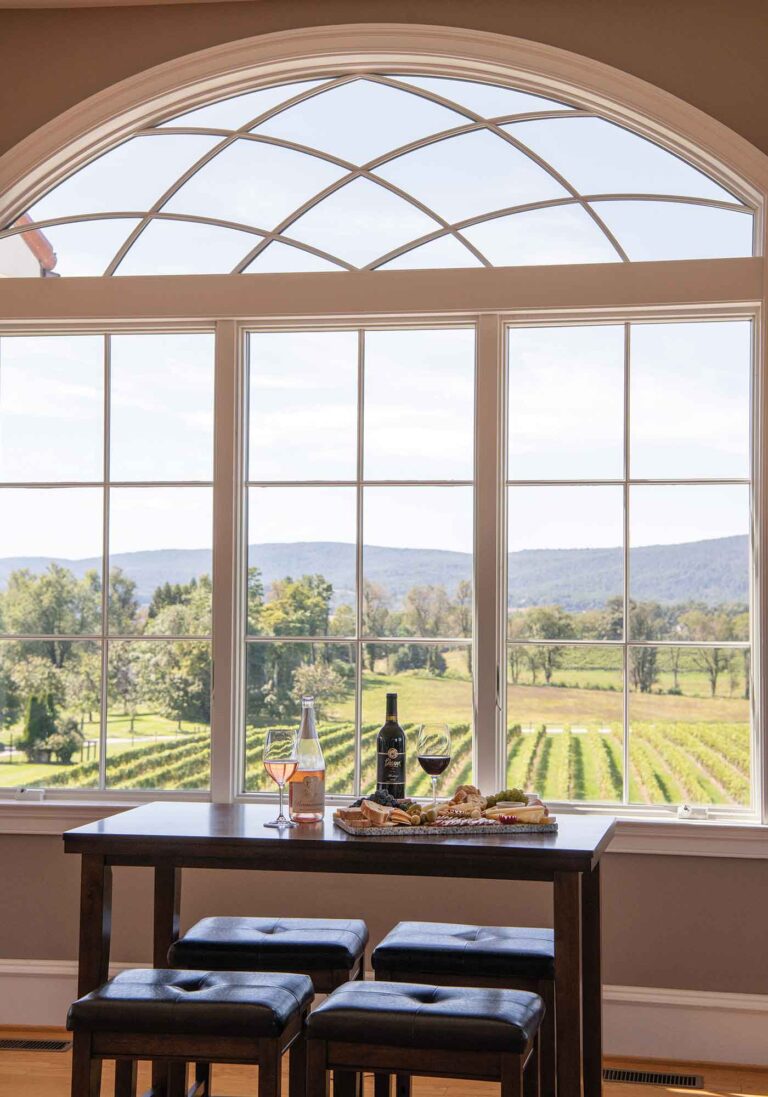 There, in Northern Loudoun County, at the top end of Rt. 671 between the Short Hill Mountains and the Blue Ridge Mountain foothills now sits Breaux Vineyards, one of the oldest, largest and most acclaimed wineries in Northern Virginia.
Since the Breauxs purchased the expansive property in 1994, the acres under vine have increased to 100 and encompass 18 grape varietals. Sited on a south-facing hill, the elegantly designed winery and tasting room constructed in the beautiful Italian style—inspired by Tuscany, where the Breauxs often visited—make for an inviting atmosphere. Daughter Jennifer Breaux, who joined the business in 2005 and now serves as General Manager and President, has helped to expand the vineyard's strong presence both on and offline. In the summer of 2020, she creatively held virtual tastings of Breaux's 2015 and 2016 Meritage wines and allowed wine lovers the chance to appreciate the vintages' different styles and different grape ratios. Today she continues to welcome guests and serves as Vice President of the Virginia Wineries Association and on the boards of directors for the Loudoun County Chamber of Commerce and the Greater Hillsboro Business Alliance as well.
The Vision for Breaux Vineyards
The Breaux Vineyards' brand rests on the family's Cajun heritage. It's represented by the red crawfish logo on their wine labels and Jennifer hopes that her sons will carry the family business into the future. Some wines, like Jennifer's Jambalaya, are made to complement Cajun cuisine, and the Breaux's annual Cajun Festival, a well-known, popular event throughout the region, celebrates its 25th anniversary this year.
Breaux's reputation for quality wine is well- established. Their regular Marquis de Lafayette and reserve Cabernet Franc labels are the most acclaimed, and their Meritage and Nebbiolo have strong track records, too. In fact, Breaux Vineyards is one of a select group of Virginia wineries growing the famous Nebbiolo grape, originally from Piemonte in Italy. The grape has proven to make tannic wines, such as Barolo, with truffle and forest floor nuances.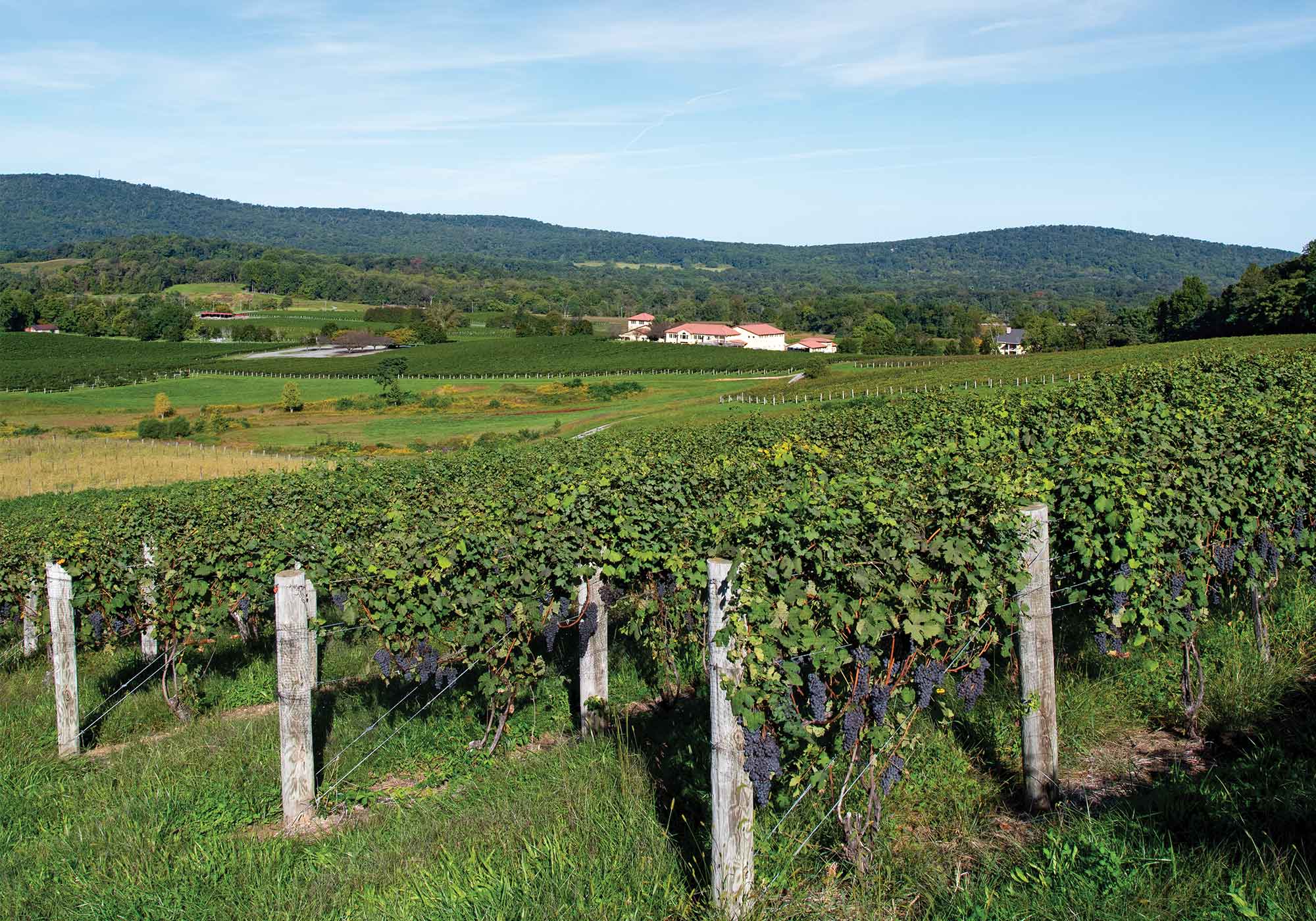 Breaux Vineyards in the Early Days
Paul, a successful businessman and founder of Sun Realty of Nag's Head, North Carolina, began his winemaking journey making hobbyist wines in the 1990s. After throwing a party in 1996 to celebrate his first batch of Cabernet Sauvignon from the tiny vineyard on the property, his friends pleaded with him to let them buy bottles of his precious fermented fruit juice to take home. The high praise fueled his passion for wine and inspired his vision for his next business venture.
To bring that vision to fruition, the Breauxs collaborated with winemaker Dave Collins to begin producing commercial wines at a high level of quality. This investment included all new, state-of-the-art winemaking equipment and a commitment to following proven vineyard practices. Another influential individual who helped guide Paul was the late Dennis Horton of Horton Vineyards in Gordonsville. The pair enjoyed many long talks, sharing successes and failures and supporting one another on their ventures.
Making Wine in the Northern Virginia Climate
By April of 1997, Breaux Vineyards was ready to open its doors to the public, serving their wines from an intimate Tuscan-styled tasting room. Some years later to better serve their growing clientele, the Breauxs expanded the tasting room to the grand estate- style structure it is today, making room for private and public events and establishing the vineyard as a major weekend destination for suburban Washington, D.C. wine lovers.
As true for the Breauxs as for all Virginia winemakers, the state's changing climate and temperatures can help a harvest as easily as hinder it, a challenge that attracted Josh Gerard, Breaux Vineyards' winemaker. After completing a degree in Viticulture and Oenology from Lincoln University in Christchurch, New Zealand, Gerard worked there, then in a number of internships with Domaine Serene in Oregon and in Sonoma County.
He decided it would be an interesting and stimulating change to make wine on the East Coast, so he became assistant winemaker at Karamoor Estate in Pennsylvania. The experience showed him that even though viticulture on the East Coast is challenging, the rewards are worth it. Gerard then joined the Virginia wine industry at Boxwood Estate Winery, working with renowned wine consultants Lucie Morton, a viticulturist, and Bordeaux-based Stéphane Derenoncourt.
"Weather is by far the biggest challenge making wine in Virginia," Gerard says. "It can force us to shift our grape-picking plans, or it can be a 'pick it or lose it' situation." However, the challenge is also a big part of the reward for him: "To make quality wine given all the obstacles that can be thrown at a vineyard and winery."
"Weather is by far the biggest challenge making wine in Virginia."
In a typical summer, though, almost constant ambient breezes aid grape ripening and reduce fungal disease pressure. "The soil composition and site allow for very good drainage. When we get those pesky harvest rainstorms, we don't usually have a dilution of fruit flavors and structure in the wine with water uptake in the vineyard," explains Gerard.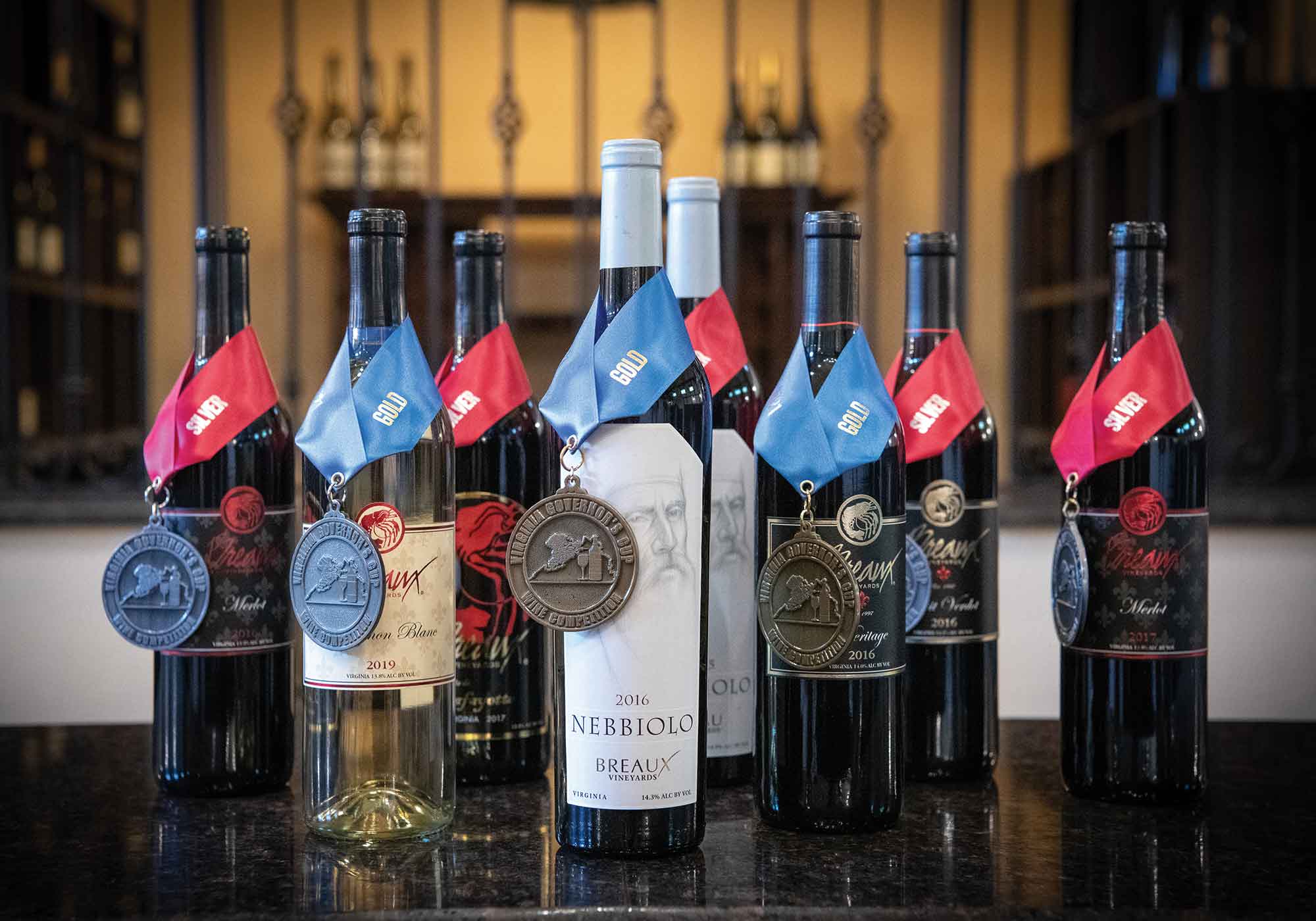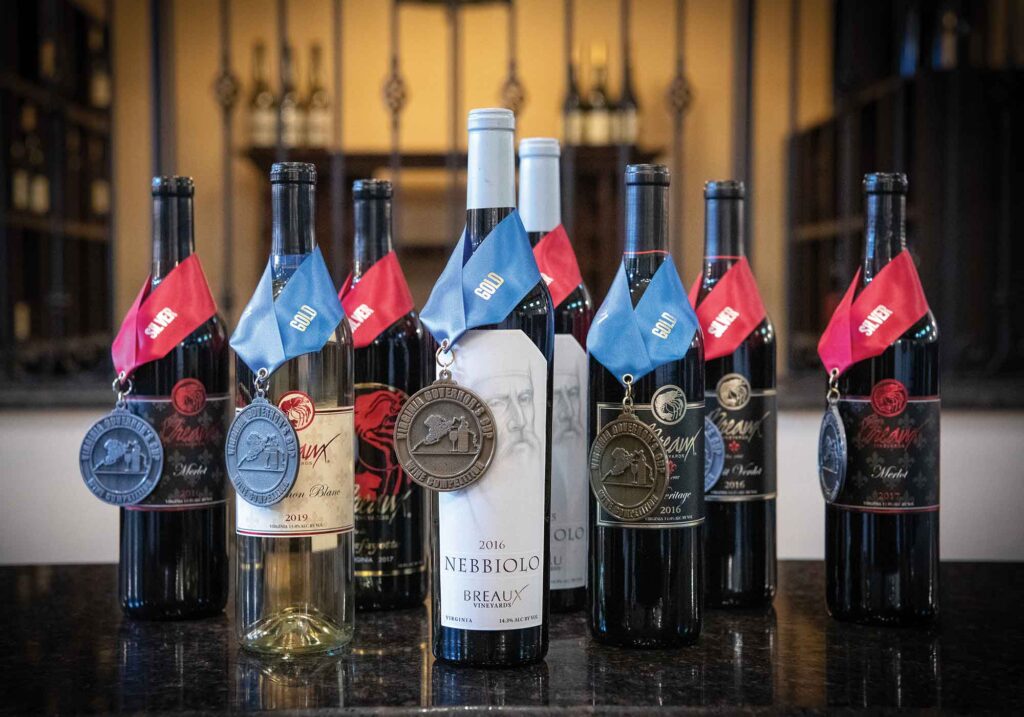 Award-Winning Breaux Vineyards' Wines
Breaux's product line features dozens of award- winning wines. Their Cabernet Franc Reserve has won eleven medals in the Virginia Governor's Cup and national wine competitions. Their regular Marquis de Lafayette Cabernet Franc is a juicy but dry fruit- forward wine and is well known by winery visitors and trade buyers. Madeleine's Chardonnay is a fresh, unoaked version and probably Breaux's best-known dry white wine. It has also won eleven medals in the last twelve years.
In distribution, their larger volume labels include Equation Red (a blend), 2017 Marquis de Lafayette Cabernet Franc and the 2020 Cher Marie. In the tasting room, their most popular wines are, for reds, the 2017 Meritage, 2019 Marquis de Lafayette and Equation Red; and for whites, the 2020 Cher Marie, 2020 Madeleine's Chardonnay, 2020 Orleans and 2020 Sauvignon Blanc.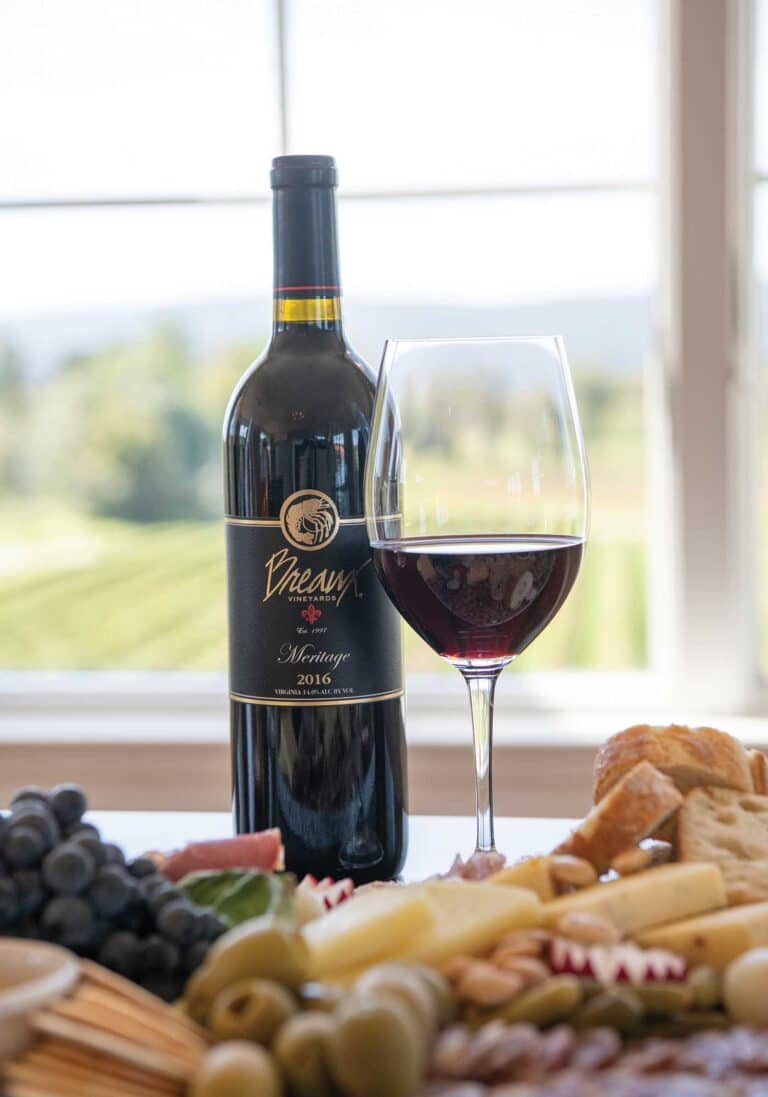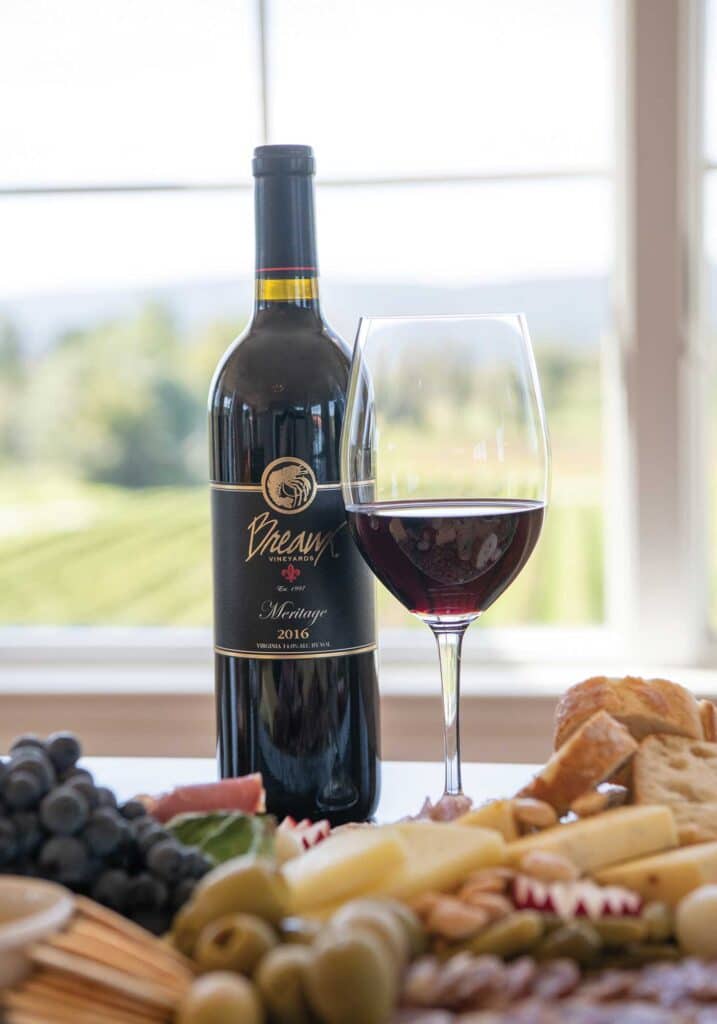 Breaux wines won two gold medals in the 2022 Virginia Governor's Cup competition for their Sauvignon Blanc and Nebbiolo. Beyond these top finishers, they also won eleven silver medals. In the 2021 Governor's Cup, Breaux won three golds, four silvers and a bronze medal. The Nebbiolo, Merlot and Marquis de Lafayette Cabernet Franc have been the most consistent award-winning Breaux wines at that competition.
What to Expect When You Visit Breaux Vineyards
As a winery events venue, Breaux specializes in weddings and offers half-a-dozen dedicated indoor and outdoor event spaces, ranging in size to suit everything from an intimate private tasting to a large- scale corporate gathering of hundreds. Breaux also frequently hosts themed wine and food pairings, such as Cabernet and chocolate for Valentine's Day, oysters and wine pairing with Josh the winemaker and "Samedi Gras."
Special seated tastings are available by reservation where library wines can be sampled. Recurring events include live music at the winery every weekend and regular tastings, which require no reservations. Weekends can be busy, though, often serving 1,000 total visitors. Their popular Virginia School of Wine classes will soon resume as well.
Light gourmet food and fresh bread can be purchased in the tasting room and enjoyed inside or on the south-facing lawn. Outside food (but not alcohol) may be enjoyed outdoors.
Like many Virginia wineries, Breaux has its core products, like the Equation white and red, and standard varietals, like Cabernet Franc, Chardonnay and Viognier, but Gerard enjoys experimenting and introducing lots of new things. "In the past," he says, "we have done Orange Wine, Vin Gris and, most recently, we released a Rosé that was made with 100 percent whole clusters of Cabernet Franc. For this wine, we used traditional pigeage, or grape stomping, until about half the fermentation was complete. It was then pressed off and finished fermenting in neutral French oak barrels."
After nearly four harvests in Virginia, Gerard is excited about the continued improvement that has been taking place here. "Great wine is being made in Virginia," he says. "This region can be challenging, but with hard work and passion, the quality of wine can be world-class. Having the drive to meet those challenges helps, but working together as a team is what will, in the end, make fantastic wine." Both Paul and Jennifer couldn't agree more. ~
For more beautiful Virginia winery stories, visit our Food & Drink section. Breaux Vineyards is one of many award-winning wineries in Virginia Wine Country. Read about delicious farm-to-table fare at Virginia Wineries as well as gorgeous wineries with lodging set in the historic Blue Ridge Mountains.
RICHARD LEAHY Richard Leahy is an author and wine professional based in Charlottesville. His book "Beyond Jefferson's Vines", the definitive book on Virginia wine, is available on Amazon in a revised third edition (2020). He started Adventure Wine Tours in September 2022, offering custom, curated tours of Virginia wineries, at adventurewine.tours.
R. L. JOHNSON is our Co-Publisher and Creative Director. Bethke studied at the prestigious ArtCenter College of Design and began her career as a professional photographer in Los Angeles. She moved into graphic design and art direction when she relocated to Charlottesville in 1994. As our company's co-founder and visionary, she enjoys all aspects of storytelling.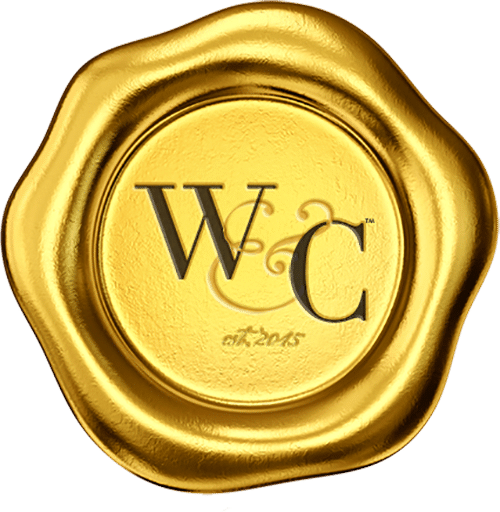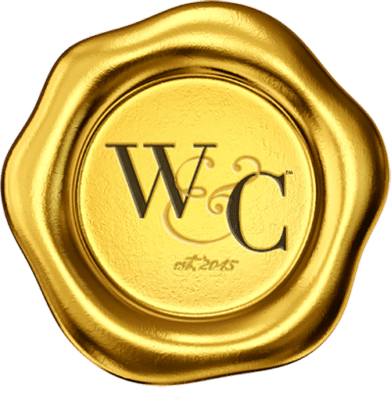 Virginia Wine & Country celebrates elevated living in Virginia Wine Country. Virginia Wine & Country Life is a semi-annual luxury print magazine with a full digital presence. The Virginia Wine & Country Gold Book is an annual guide to the top award-winning wines, wineries and experiences in Virginia Wine Country. The annual Virginia Wine & Country Wedding Planner is an art book of elegant Virginia weddings. The brand includes the Virginia Wine & Country Shop in Ivy, Va. It is a beautiful lifestyle boutique that brings the pages of the magazines to life. Virginia Wine & Country tells the stories of Virginia wineries, the farm-to-table movement, luxury travel, entertaining, art and the elegant country lifestyle. Ivy Life & Style Media also provides branding, web design and PR services for the wine industry.