Bringing flowers into your home is a great way to enjoy their seasonal beauty. Beyond merely purchasing a pre-designed arrangement, the art of creating your own floral bouquets and centerpieces has even greater rewards. From boosting your mood and promoting peace to encouraging your creativity, making your own flower arrangements has many benefits.
The key to truly enjoying the process of creating your own designs, though, is to have a space, regardless of the size, ready and waiting, stocked with all of the supplies you may need.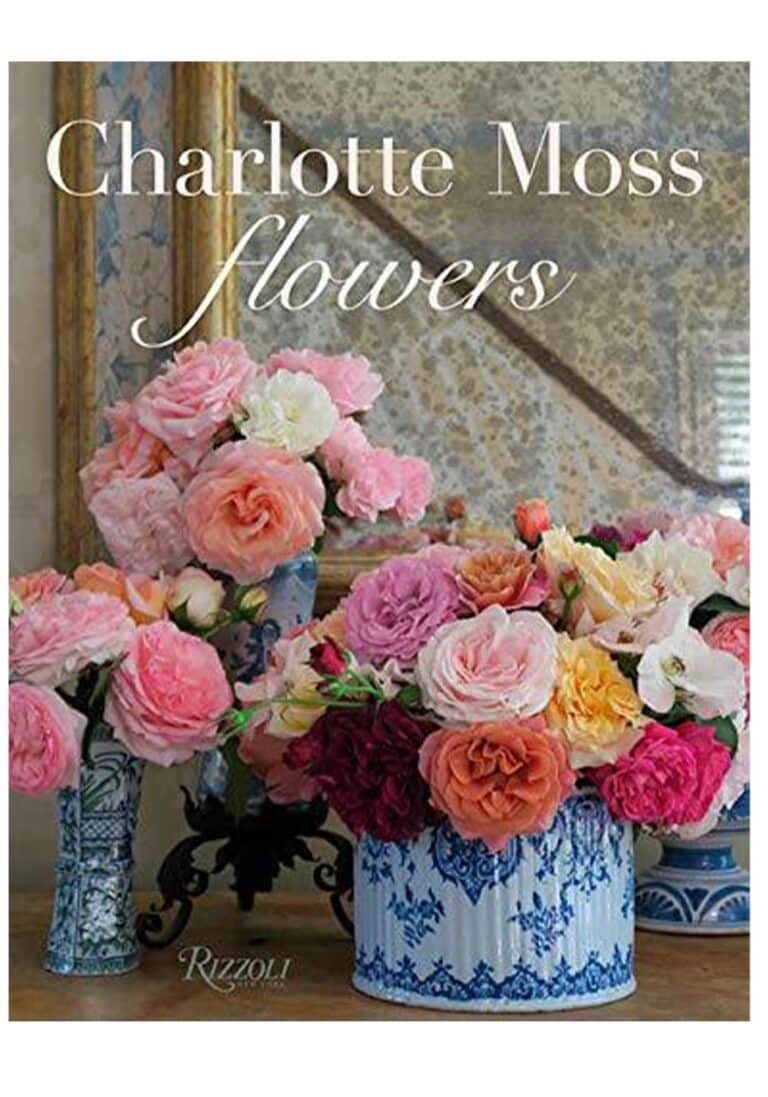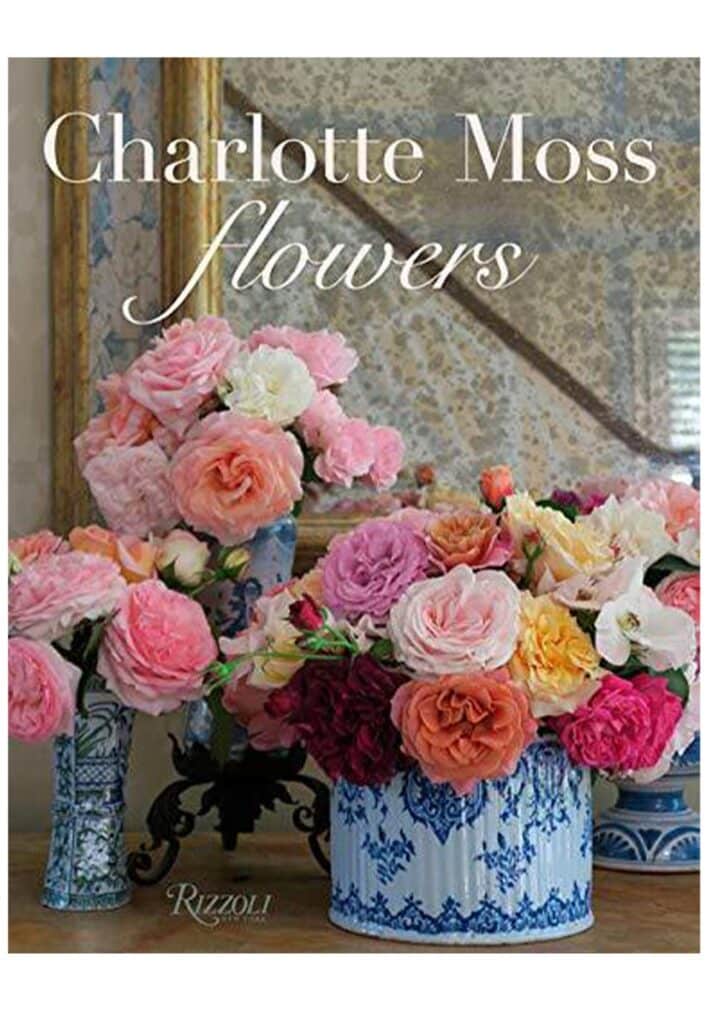 In her new book, Charlotte Moss Flowers, renowned design icon Charlotte Moss encourages readers to bring the garden indoors—with ideas for arranging flowers in your own flower arranging space, selecting containers and placing blossoms around the house. From her grander displays in the city to her more informal and breezy creations at her home in the country, as well as in the refined interiors of her client's homes, the visual result is a chronicle of the myriad ways flowers provide inspiration both indoors and out. This book is a celebration of her artistry and a testament to flowers as part of day-to-day life. We look to Moss and her tried-and-true professional tips for inspiration on creating a functional and stunning flower arranging space.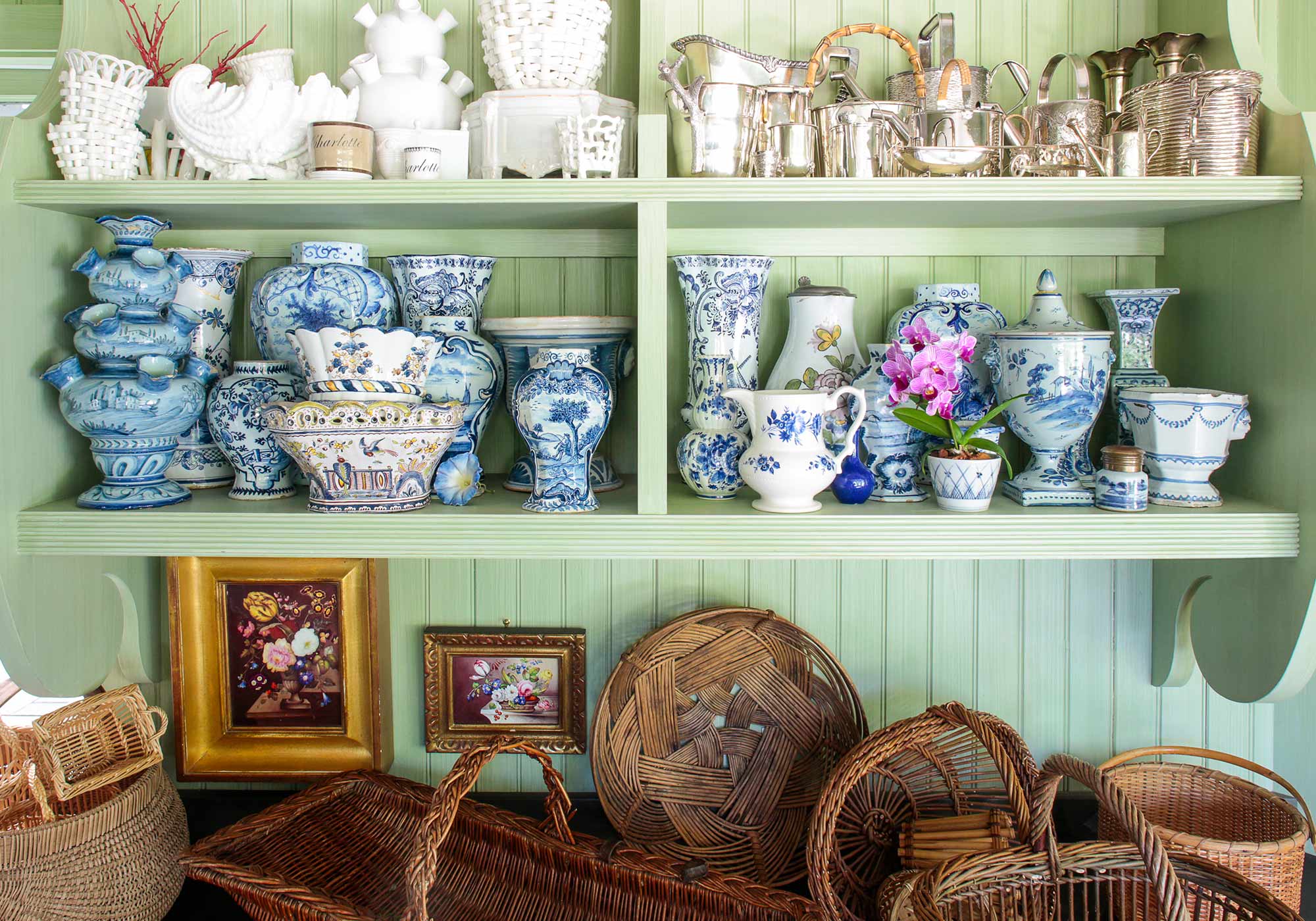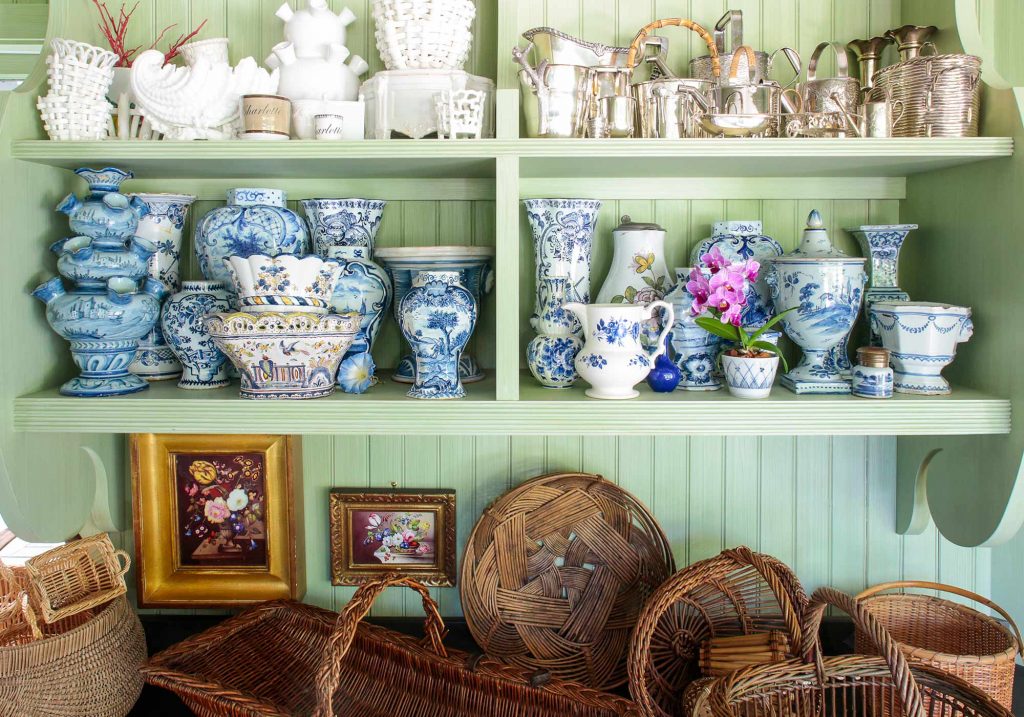 Charlotte Moss's Flower Arranging Space
When brainstorming about creating a functional flower arranging space in your home, it's important to think beyond the inspirational elements of style—be it a dedicated potting shed, an extra room in the house or merely a tucked away table or countertop. As you read through Charlotte Moss Flowers, you'll be inspired by her stunning spaces. You'll see the importance of having enough counter space to sort, cut and arrange your flowers, having a sink or hose nearby and having space or storage for tall flower buckets that will hold the flowers you plan on using in your arrangements, whether that be fresh sprays from the garden or faux accents and varying textures to fill out a display.
Moss suggests having, "A surface space large enough for a lazy susan—allowing you to rotate your in-process creations—ensures that your arrangements have balance. Such a simple thing facilitates your flower arranging and helps to avoid those 'bed-head' bouquets." Innovative suggestions like Moss's will help maximize what space is available to you, while providing dynamic additions even through subtle changes and tools.
If you are an avid collector and adding vases, containers and baskets to your work area is something you want, consider how they will be seen and organized. In her arranging space, Moss utilizes her shelf space, hanging space and every nook and cranny in an artistic way. And, whatever you dream about and envision for your own space and arrangements, be consistent with your style, and don't forget to practice, practice, practice.
A Few Tools to Consider for Flowering Arranging
No matter what "level" you consider yourself at when it comes to flower arranging, there are some must-have tools everyone should have at the ready. From floral clippers, scissors and garden shears to a watering can, gardening gloves and a rose leaf remover, these tools are a few of the basics every arranging enthusiast should have in their space.
When assembling an overflowing or spraying arrangement, everyone will encounter a challenge with longer-stemmed flowers wanting to flop over and bend. To avoid drooping blooms, seasoned florists turn to tools like floral wire, picks, tape and more to secure stems down.
Floral frogs, placed at the bottom of shallow or wide vases or pots, may help anchor stems down while giving adequate support. A floral pillow cage assists in a similar manner but helps with counterbalancing the weight of blooms and stems and can be used with or without floral foam.
"… Just about anything that can hold water, or accommodate something that will hold water, can be a vase," Moss shares.
Floral netting and floral picks are two other options that will do the trick. Floral netting is flexible and easy to cut, and can be bent into a similar structure as a floral frog for holding arrangements in larger or odd-shaped containers. Netting also works great for arrangements that you'd rather pair with fresh water rather than floral foam. And, floral picks can come in handy when you need to strengthen the stems of your flowers. All you have to do is wrap the pick to the stem.
Containers are another element to consider housing in your flower arranging space, as they can imbue your arrangements with personal style. Moss emphasizes that vases can be made from just about anything, so don't hesitate to collect and stock up on unique containers for future arrangements. "… Just about anything that can hold water, or accommodate something that will hold water, can be a vase," Moss shares.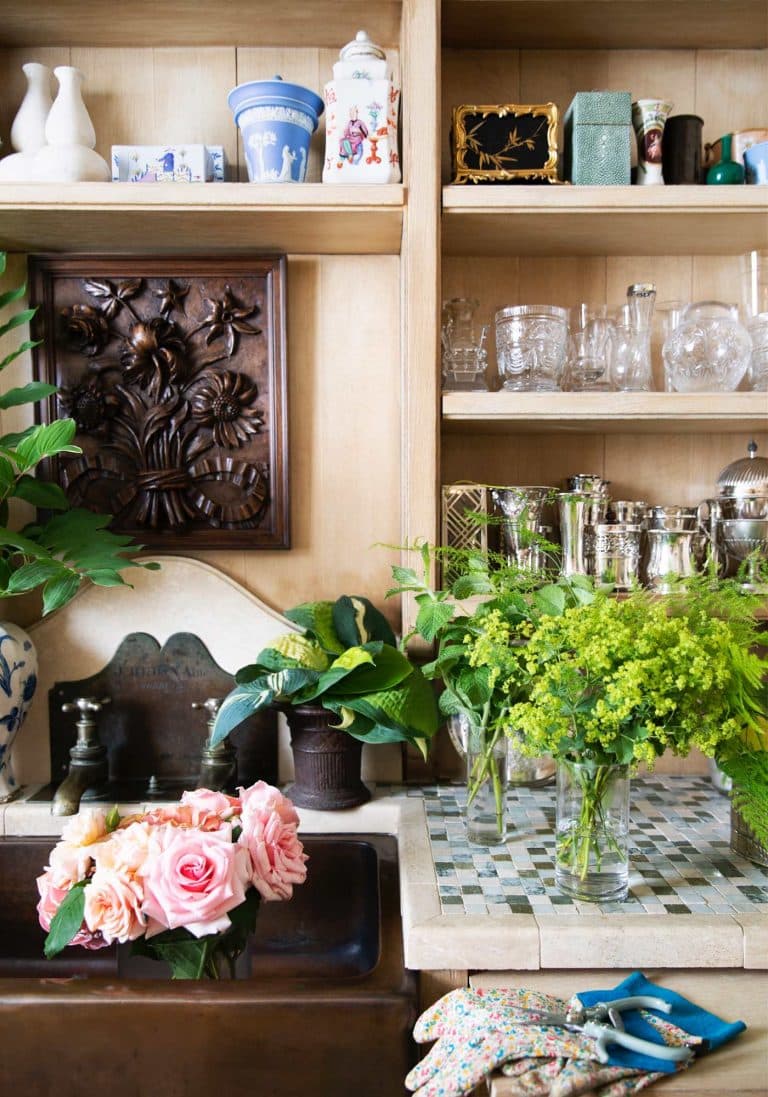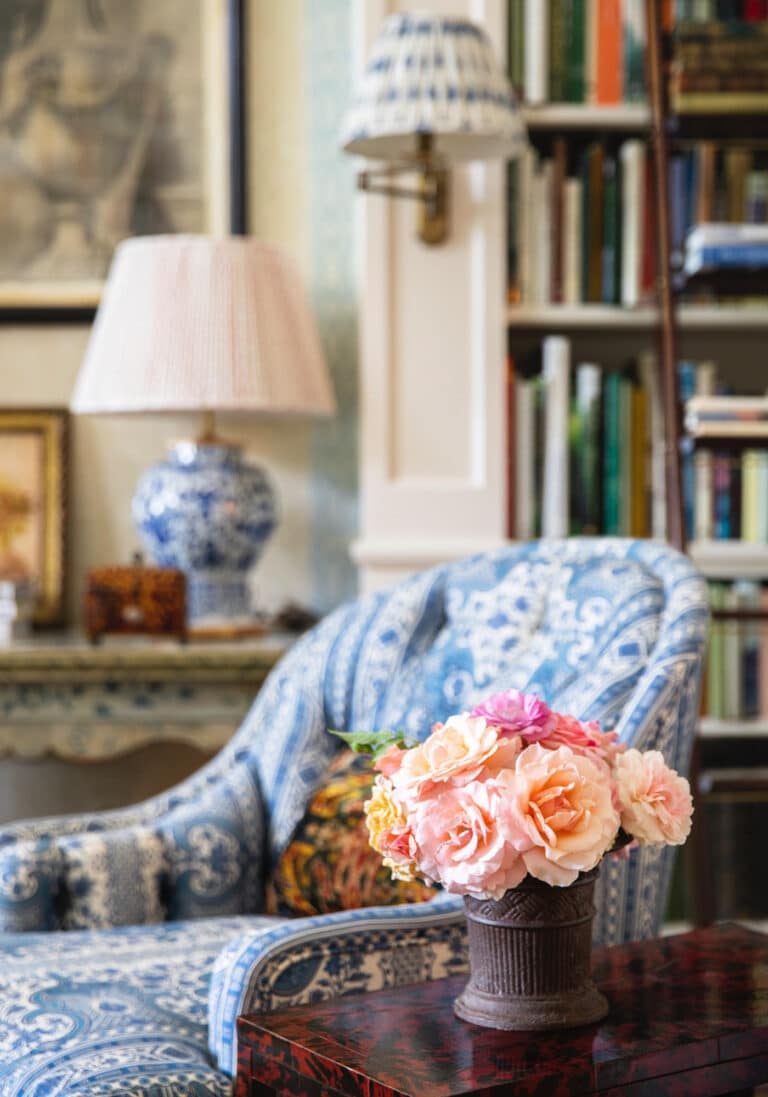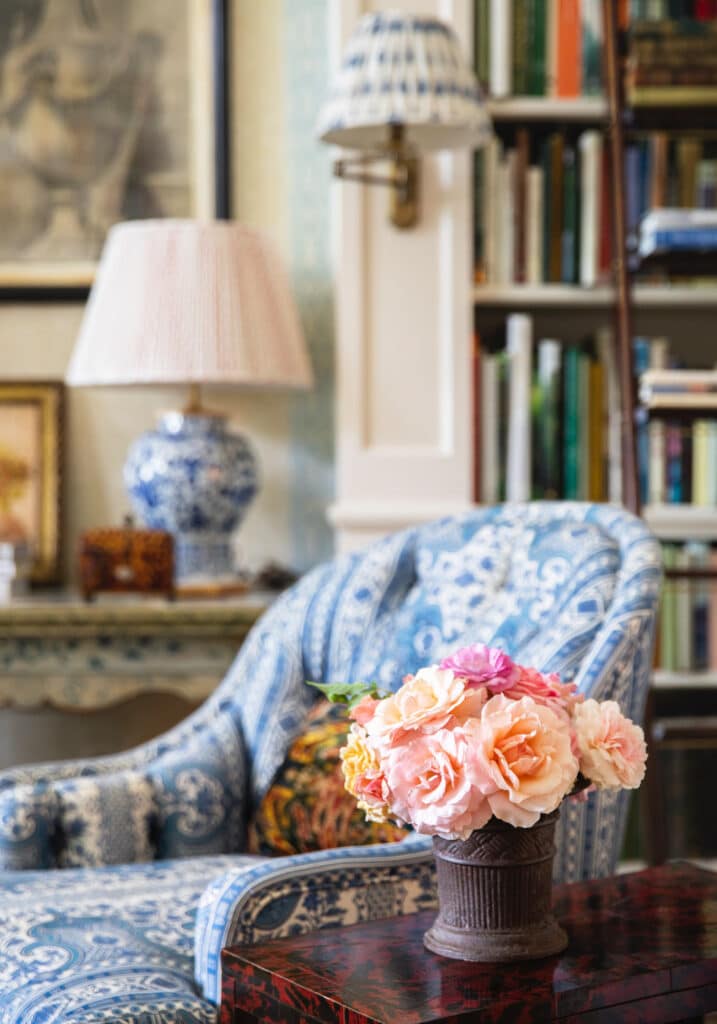 Get to Know Charlotte Moss
When it comes to décor, design and floral arrangements, there is perhaps no one better to lend their expertise than Charlotte Moss. Growing up in Richmond Moss was enveloped in a distinctly southern upbringing with Sunday church and a devotion to her parents, grandmother and four siblings. Virginia became an inextricable part of her life that was reinforced when she attended Virginia Commonwealth University, where she studied English before moving to New York. There, she garnered a brief career on Wall Street that would ultimately give her the tools to blossom as a businesswoman who went on to collect antiques and dive headfirst into the world of interior design. She has recently purchased a beautiful home in Charlottesville that she is renovating as she plants new roots in Virginia wine country.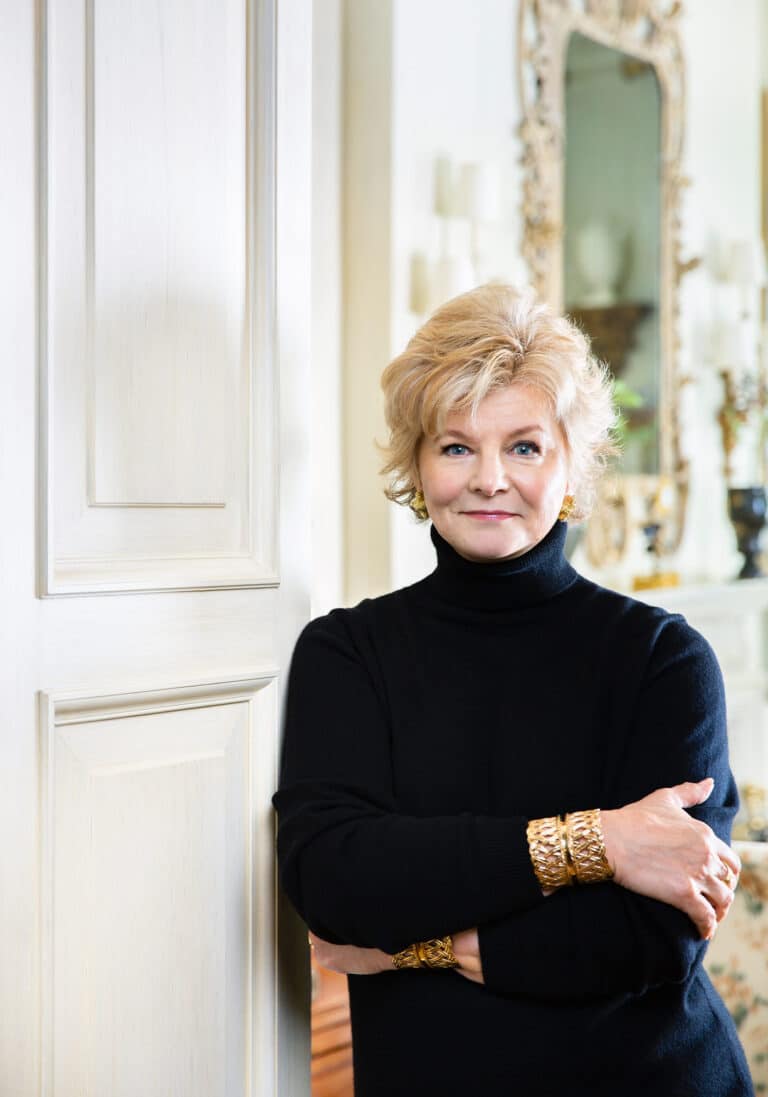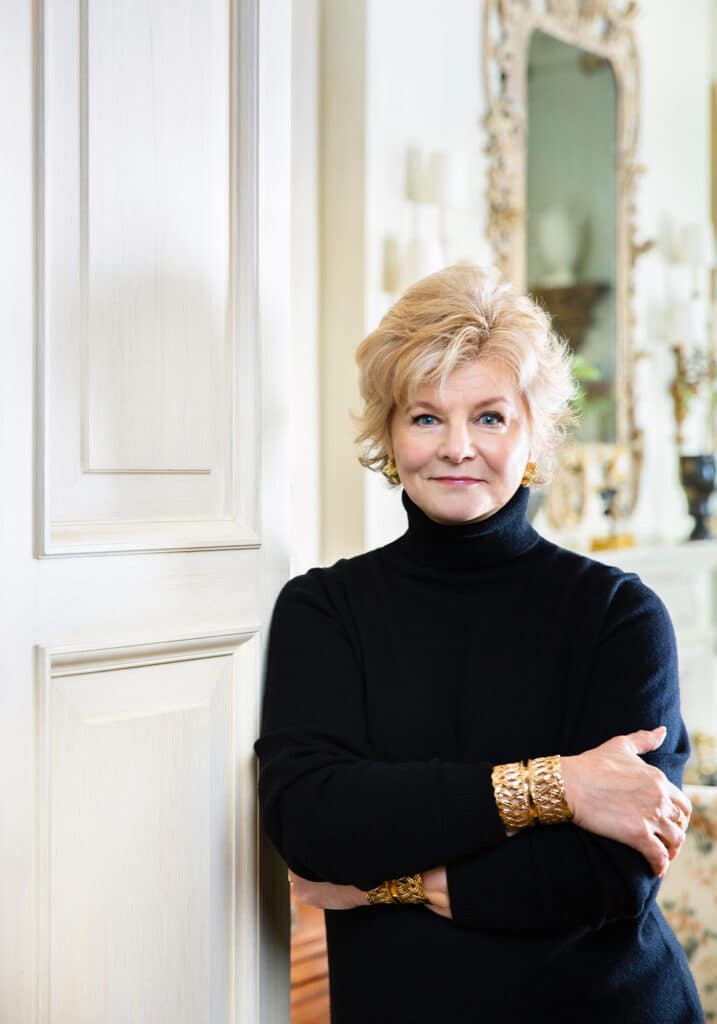 For over 35 years, Moss has been revered to as a style and brand icon, and honored with a number of prestigious awards like the New York School of Interior Design's Centennial Medal, Housing Works' Groundbreaker's Award, The Royal Oak Foundation's Timeless Design Award and being named one of Elle Décor's Grand Master List of Top Designers. Additionally, she boasts an impressive collection of furniture and upholstery designs. She has recently collaborated with Artemis Design Company to create mules using textiles from her world travels to create her favorite shoe. Her creativity and eye for design has no limits, and has resulted in world-renowned success. She continues to lecture widely and is a prolific writer with 10 books under her belt.
More About Charlotte Moss's Newest Book – Charlotte Moss Flowers
As long-time admirers of her work, we were delighted when Moss's team reached out to Wine & Country Life to help share the news of her most recent book. Charlotte Moss Flowers not only represents her own inspirations and early flower memories from her childhood but also serves as a chronicle of her own floral works both for her homes as well as her clients. These inspirations and musings about many of the great ladies who've mastered the floral arts and put their own indelible mark on the world of design, include: Gloria Vanderbilt for her ingenious use of floral patterns in her licensed products; Pauline de Rothschild for her fantastic tablescapes; Rachel "Bunny" Lambert Mellon for her extravagant use of topiaries; Constance Spry for the use of inventive containers and for her groundbreaking artistry; and Lady Bird Johnson for her embrace of the simple, exquisite wildflower. With nature as her muse, Moss implores us to create the backdrop for a life well lived, imbuing every day with flair, beauty and elegance.
In the chapter about Bunny Mellon, Moss says that "Oak Spring had been like a siren, calling me—as a decorator, gardener and book collector—to it." Present at Mellon's last interview at age 100, she shared with Moss many reminisces, illustrating how important gardening had been in her life. Mellon's rooms and gardens are among the most referenced in twentieth-century design; and when Wine & Country was invited to photograph the recent renovations completed for the Garden Club of Virginia's Middleburg Historic Garden Tour, we were captivated by the beautiful and simple flower arranging room in the main house. We were equally impressed by the potting bench tucked neatly into trompe l'oeil cabinets painted for her in the formal greenhouse by French Artist Fernand Renard. Click here to see Mellon's own flower arranging space and spectacular gardens at Oak Spring Estate in Upperville.
As she was kind enough to share with Wine & Country, experimenting, practicing and falling in love with arrangements are the only way to truly enjoy yourself and to "master" the concept and execution. Moss shares that passion and steadfast exercise of one's creativity and interests are keys to becoming better at what you love. Study inspirational books, watch shows, see what your friends are doing, take every opportunity to embrace the beauty of nature and think about how you can create something unique and personal for your home.
To get a copy of the newly released Charlotte Moss Flowers, visit the Wine & Country Shop online or in person in Ivy. For more inspiration and tips from Charlotte Moss, pick up a copy of the upcoming Book 12 of Wine & Country Life. In this issue, we talk with Moss about a few of her favorite flower arranging styles, so you, too, can be inspired to create stunning floral arrangements for every room in the house. You can see more of Moss's work on our Wine & Country Weddings site, where we share an intimate view of her floral creations at her niece's wedding in Virginia wine country. ~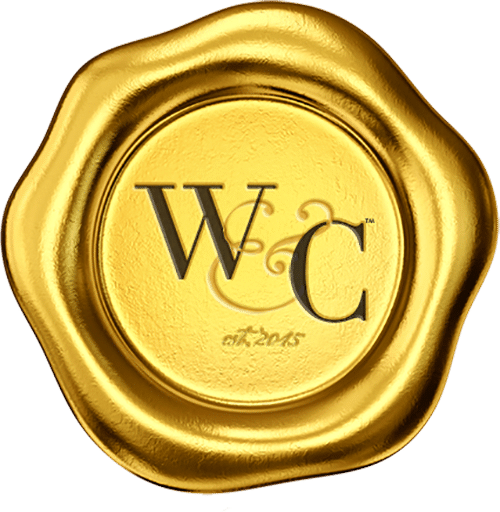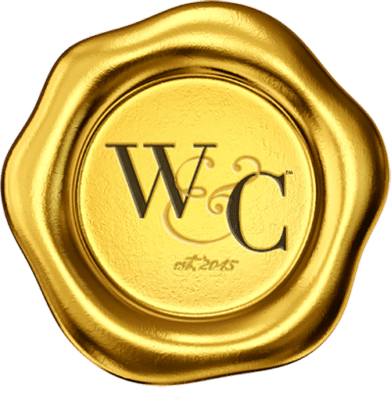 Virginia Wine & Country celebrates elevated living in Virginia Wine Country. Virginia Wine & Country Life is a semi-annual luxury print magazine with a full digital presence. The Virginia Wine & Country Gold Book is an annual guide to the top award-winning wines, wineries and experiences in Virginia Wine Country. The annual Virginia Wine & Country Wedding Planner is an art book of elegant Virginia weddings. The brand includes the Virginia Wine & Country Shop in Ivy, Va. It is a beautiful lifestyle boutique that brings the pages of the magazines to life. Virginia Wine & Country tells the stories of Virginia wineries, the farm-to-table movement, luxury travel, entertaining, art and the elegant country lifestyle. Ivy Life & Style Media also provides branding, web design and PR services for the wine industry.