Known for producing wines that are as beautiful and diverse as the landscape, Virginia Wine Country offers everything you need for creating and hosting your own Virginia wine dinner. No matter whether you are looking to host a farm-to-table dinner at a local vineyard or on your own outdoor patio, there's an ever-growing list of local wines to taste and pair with locally-sourced menus.
As you plan your wine-paired dinner, you'll want to consider the menu, the wines you will pair, the décor that will coincide with the theme and the setting. Be inspired by this wine dinner at the spectacularly beautiful Septenary Winery on Seven Oaks Farm in Greenwood, near Charlottesville, Virginia and part of the Monticello Wine Trail.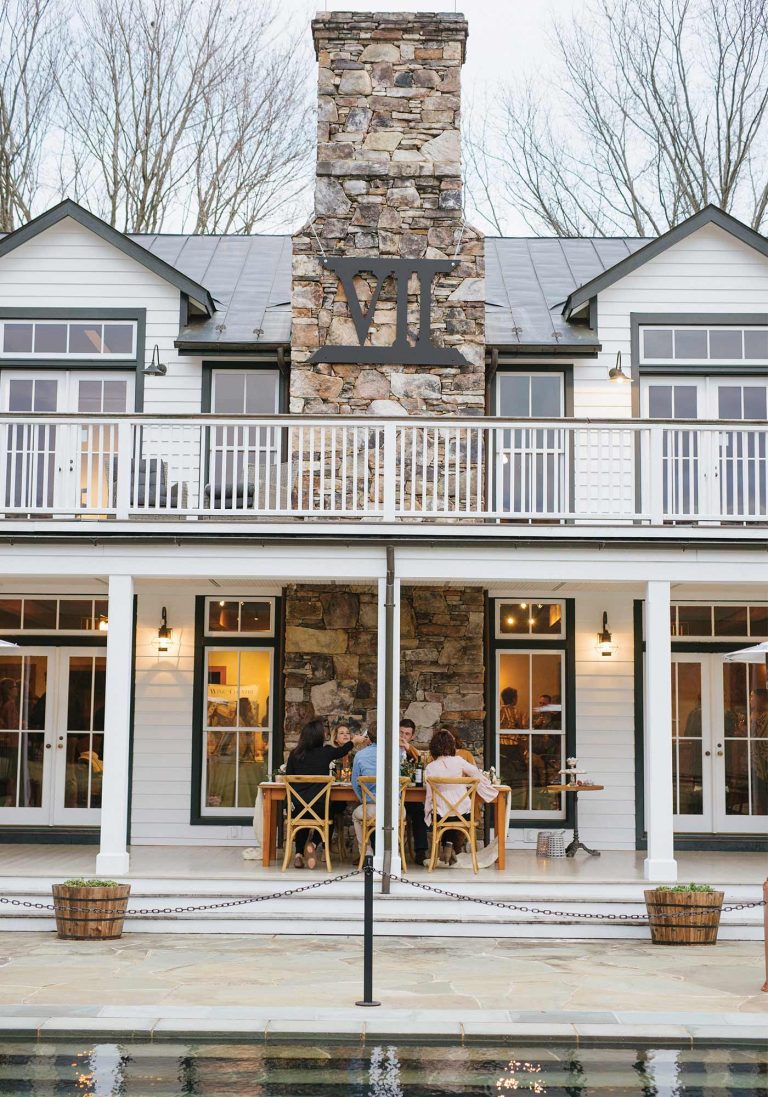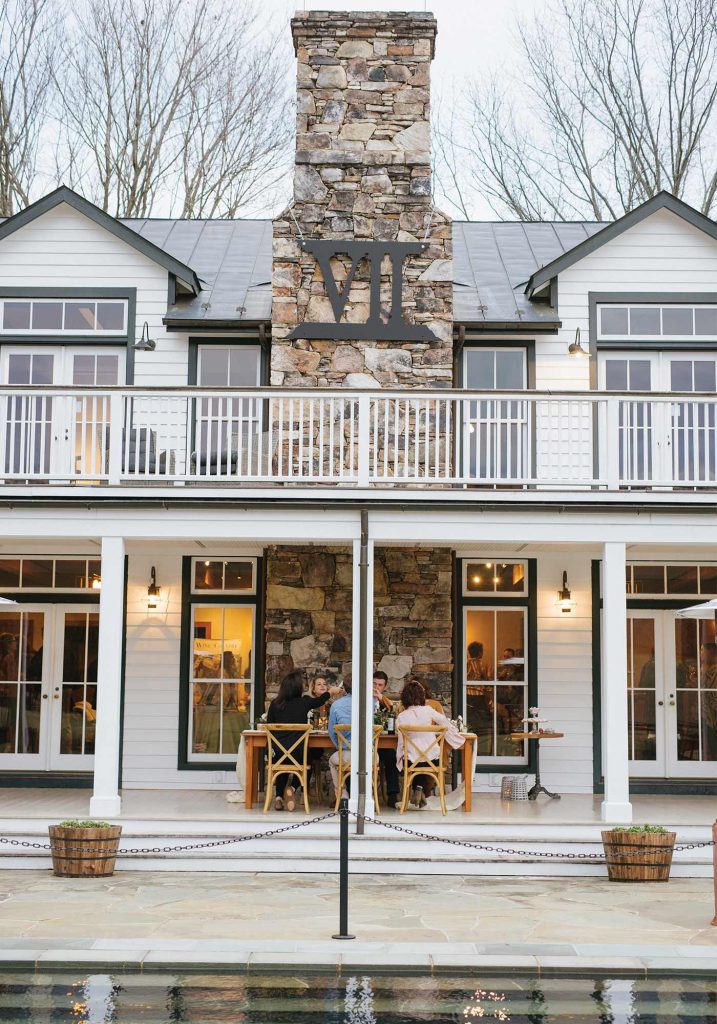 On any afternoon, wine club members at Septenary Winery and their guests can mingle in the lovingly converted pool house and spill out onto the veranda, enjoying the mountain views beyond the spectacular pool. In celebration of the changing season, members can join with friends and family to share in a farm-to-table experience with delicious wines and seasonal foods, like this one organized by Orpha Events.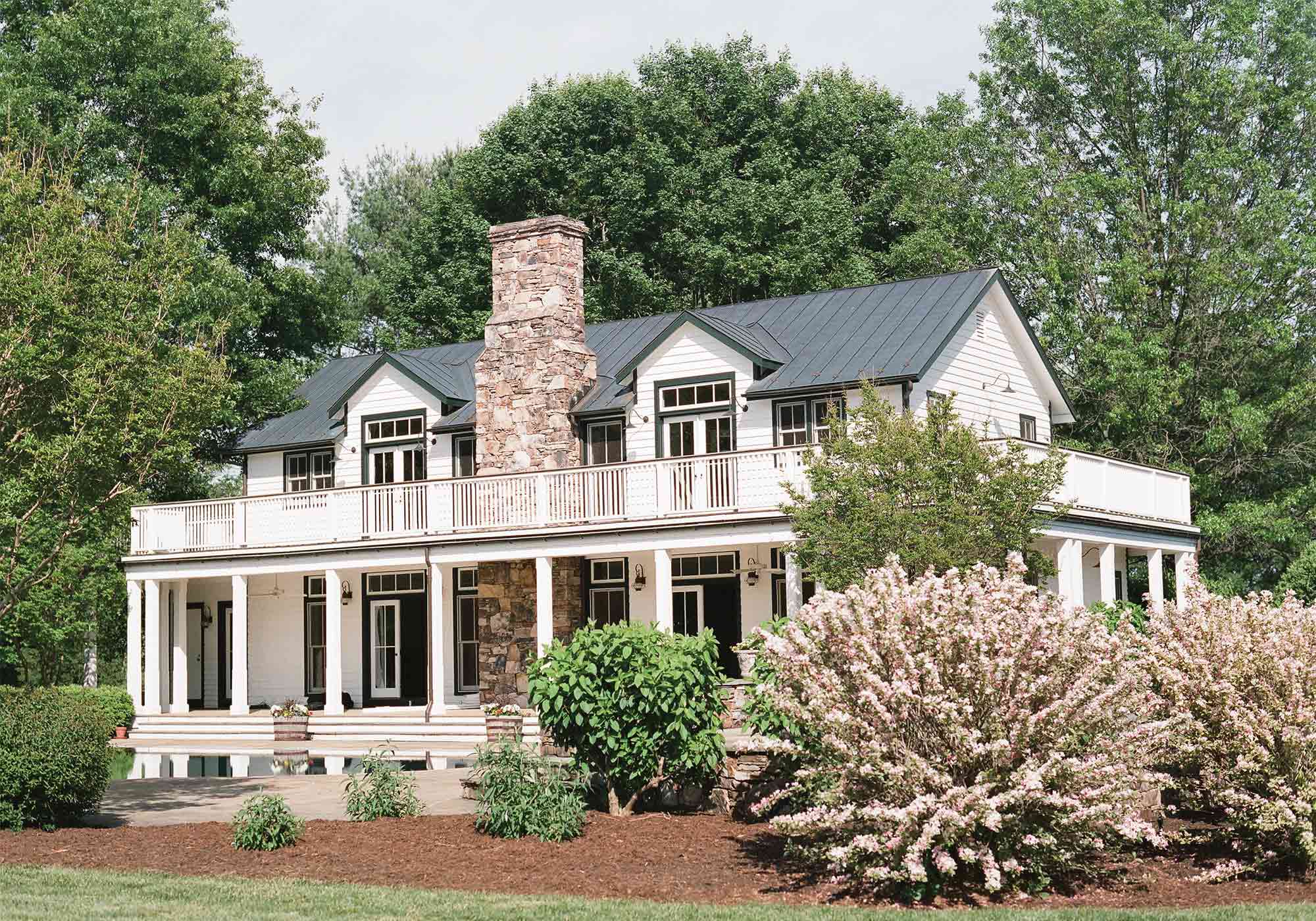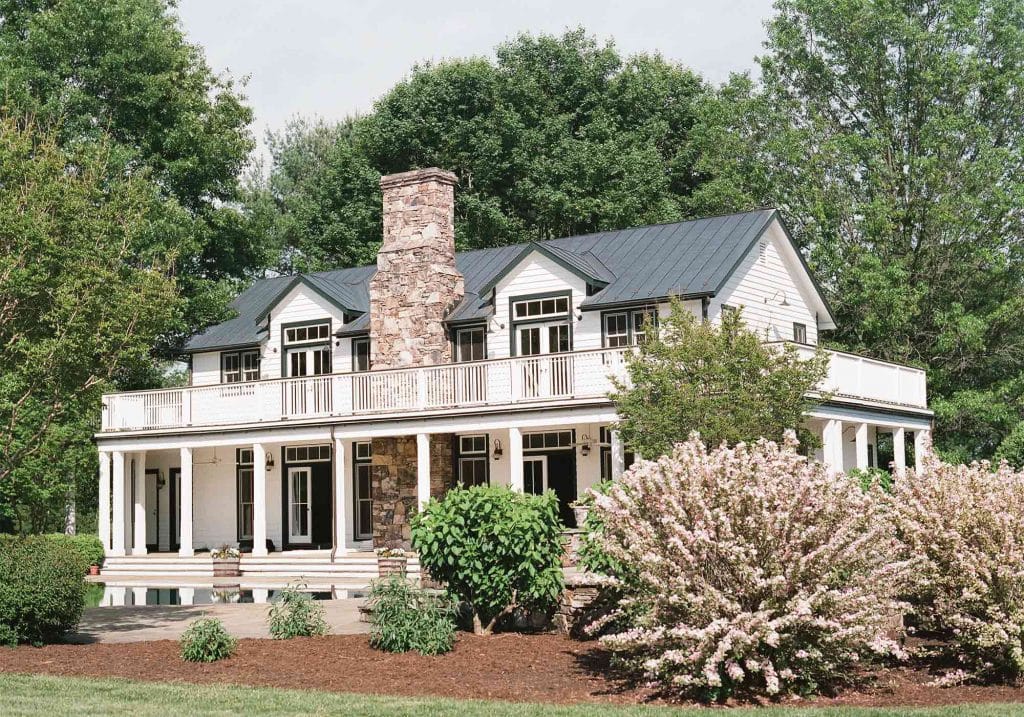 Tips for Floral Centerpieces When Entertaining
Inspired by the romance of the season as it starts to bloom and grow, this celebration of blush and pinks is the perfect modern take on classics.
As with all décor, flowers—like these from Southern Blooms by Pat's Floral Design—are the foundation of a lovely table. They set the stage for appreciating the natural beauty that surrounds us and add a special touch to any gathering. When creating intimacy and a cohesive table, remember to keep your centerpieces low to allow for easy cross-table conversations.
Pink garden roses, ivory ranunculus, spray roses, hydrangeas and lots of tulips were wonderful choices that brightened and lifted everyone's spirits. The soft edges of the blooms combined with the jasmine vine, ivy and silver dollar eucalyptus created an organic look and feel at the center of the table.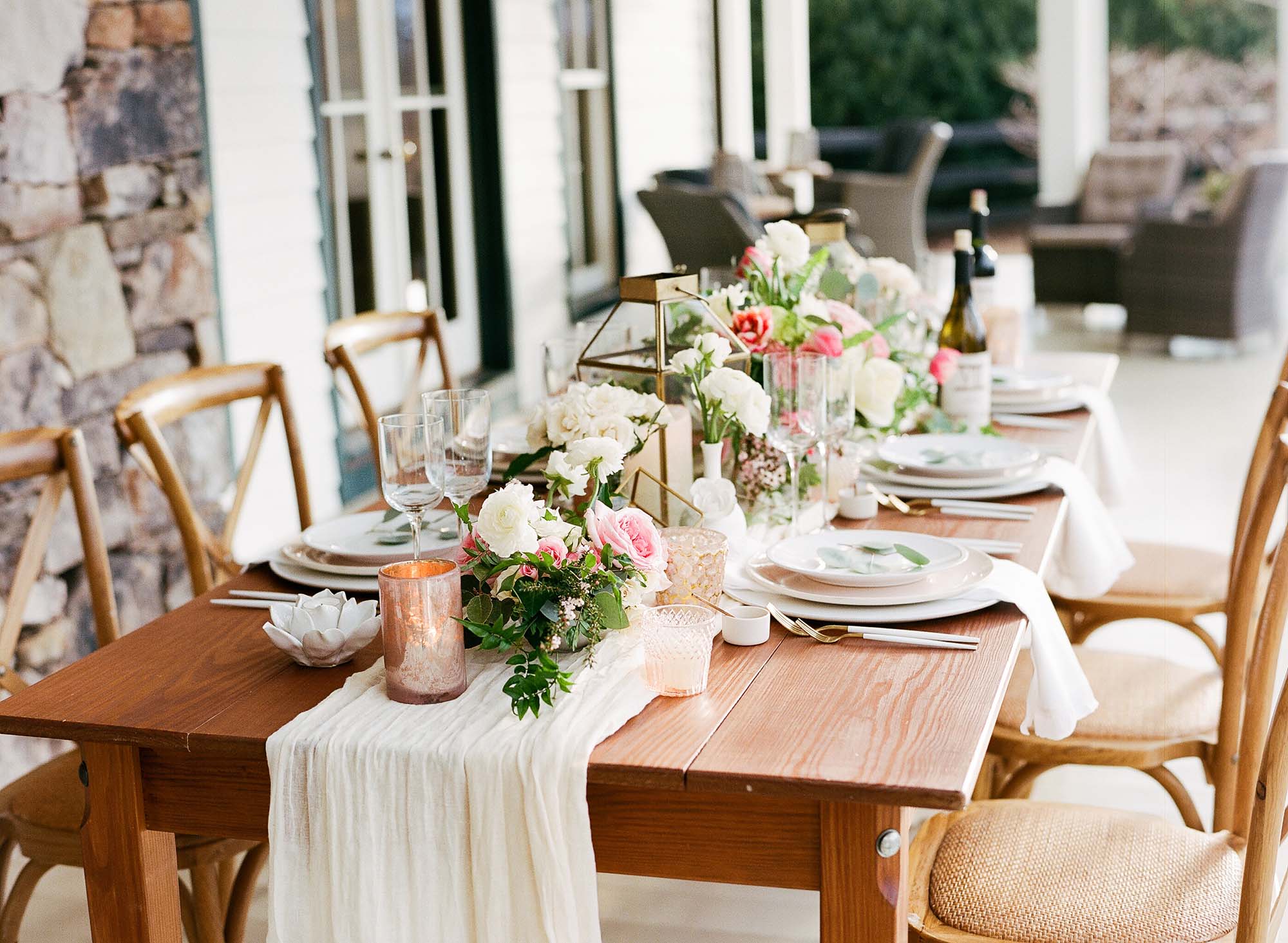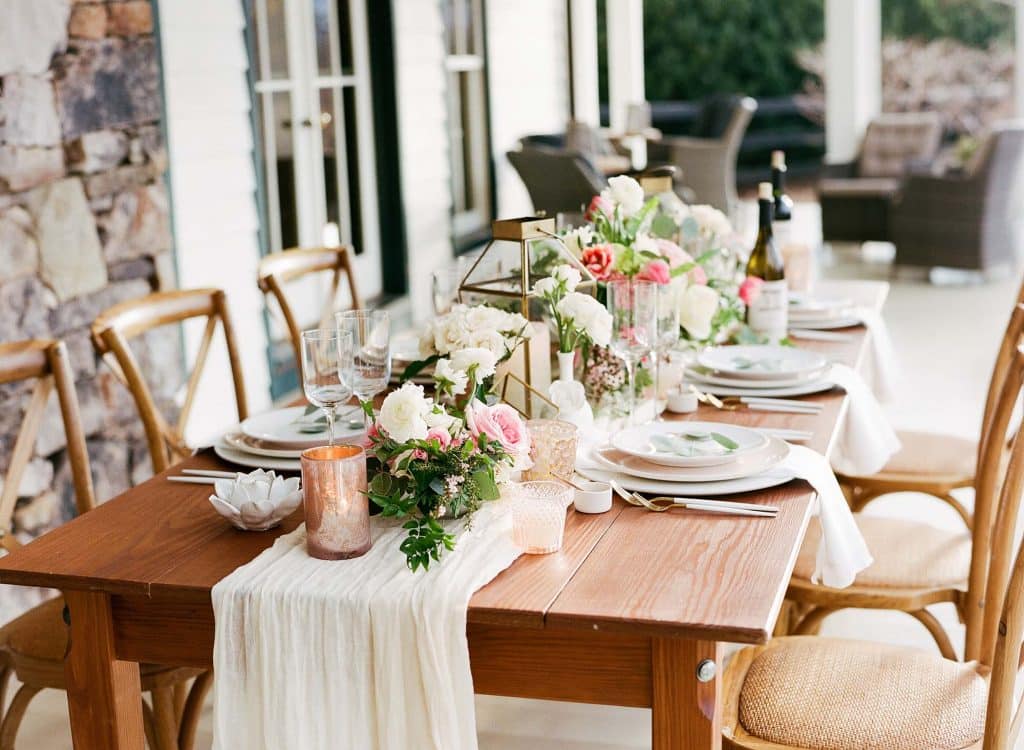 Table Décor Ideas for Entertaining in Virginia Wine Country
To help create a beautiful scene that plays off of the natural beauty of the surroundings rather than dominate them, aim for adding in natural elements to your décor and using subtle colors and neutral tones.
Decorated in an abundance of candles with different textures, the gorgeous table from Stonegate Event Rentals added additional levels of interest alongside charming accessories from Emerson James. Here, candleholders in both metallic and soft blush finishes added a variety of textures, while taller, gold lanterns holding ivory pillar candles created complementary dimensions.
I

nspired by the romance of the season…this celebration of blush and pinks is the perfect modern take on classics.
The primarily white China dinnerware from Festive Fare Rentals was partnered with a plate of a flirty blush hue. This marrying softened the modern lines while bringing out a wink of classic romance. The flatware offered sophistication with its brushed gold tips and white-dipped handles, tying into the gold lanterns, metallic hues and classic, modern lines. It was a completely organic and welcoming spread.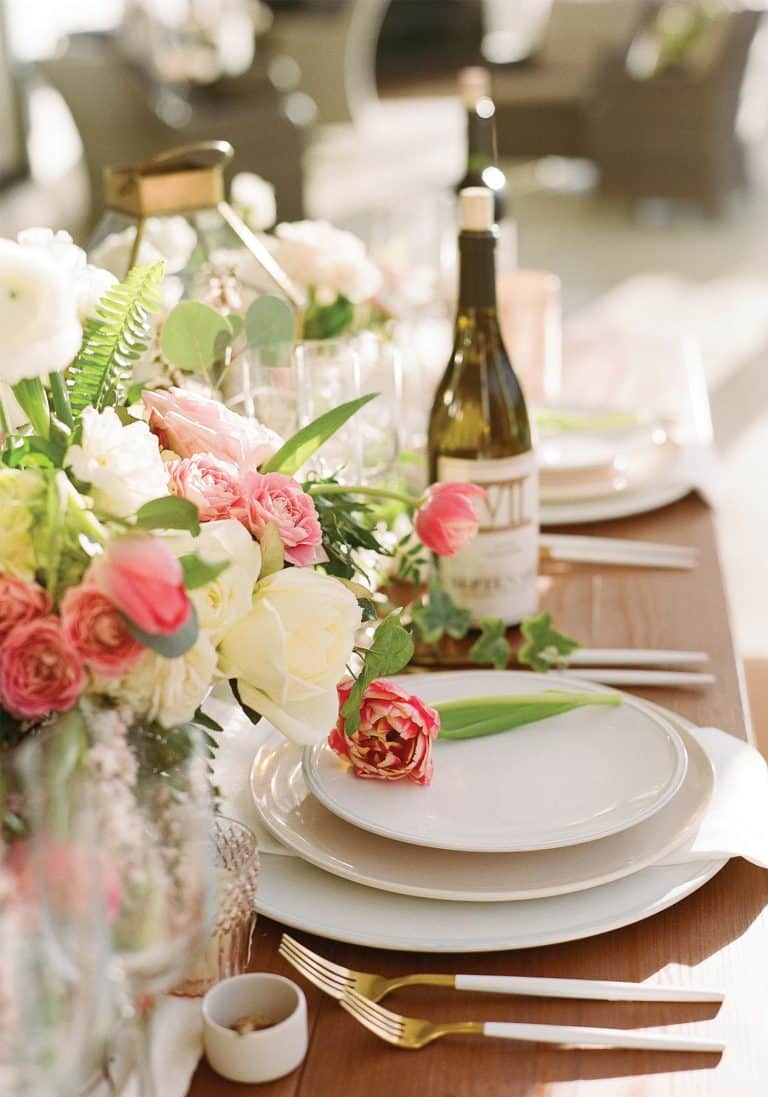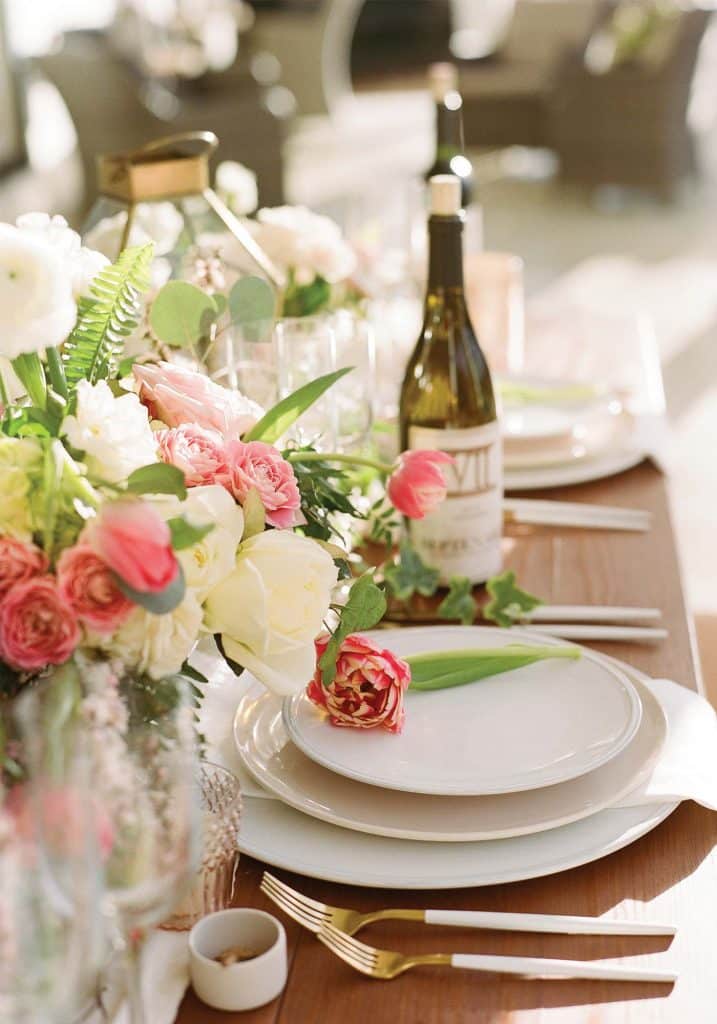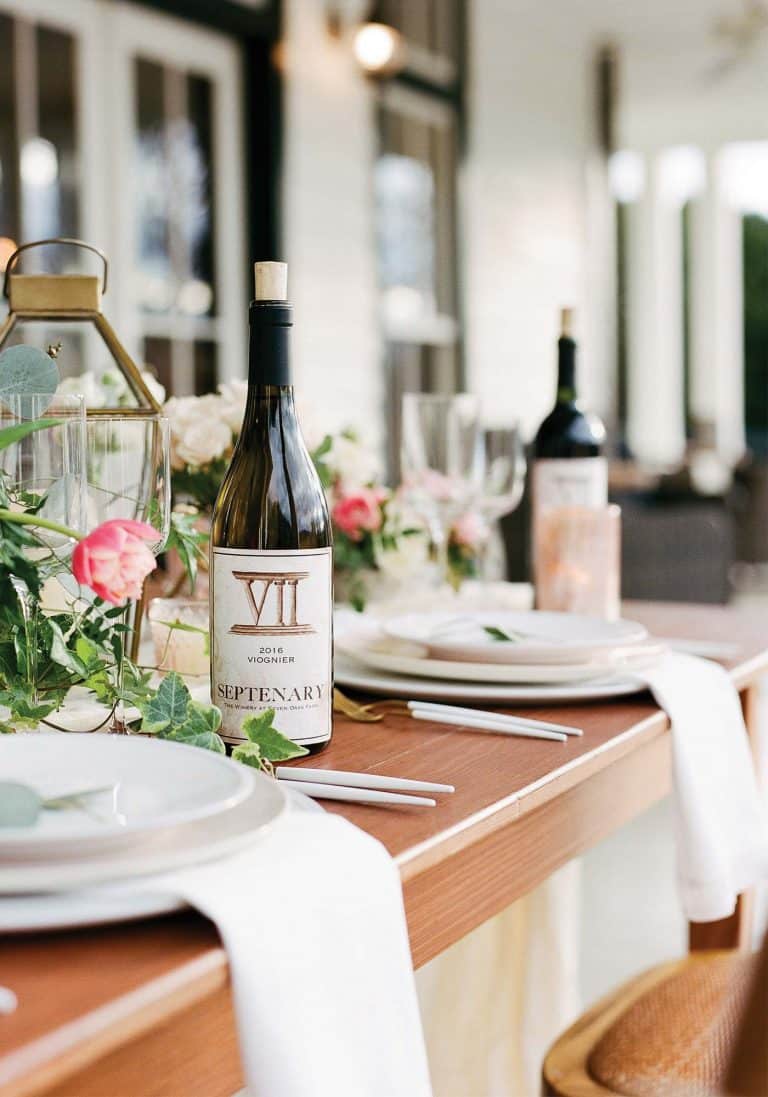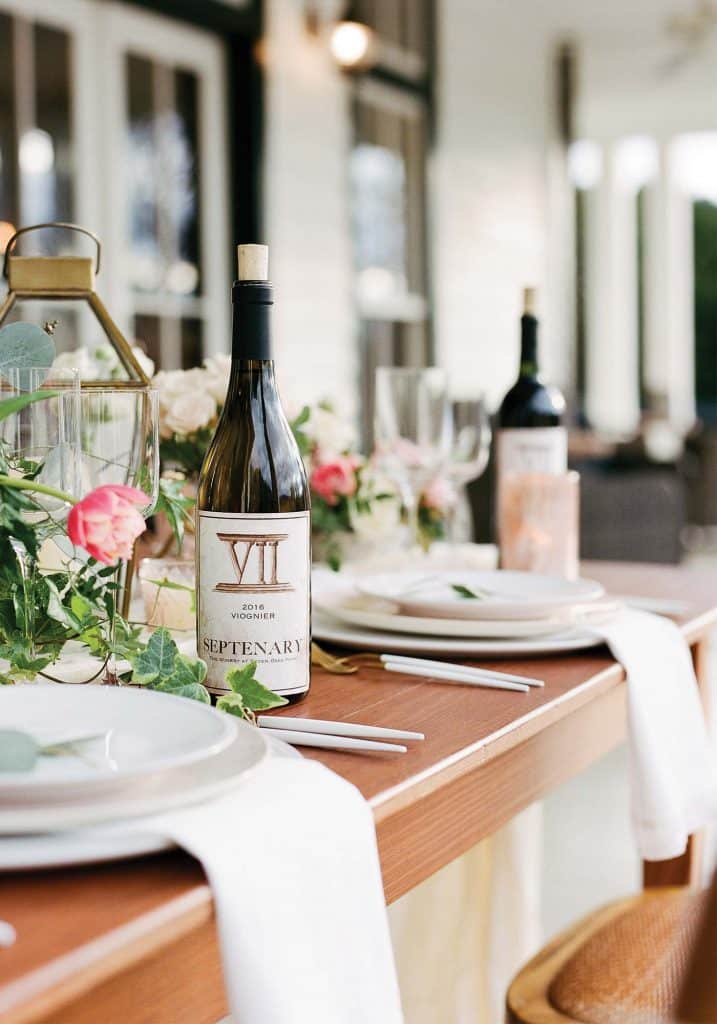 Virginia Farm-to-Table Cuisine
Wanting to focus on locally-sourced and seasonal ingredients, we requested a menu that would complement Septenary's wines, allowing them to shine. Each course was paired with a different wine from the winery, keeping the general pairing rules in mind.
During the dinner portion of the soirée, members were served a three-course meal prepared by The Catering Outfit. The first dish was a bright green salad of frisee, spinach, fennel fronds, shaved cucumber, grapefruit, goat cheese and sparse red onion, all drizzled with a delicious mint vinaigrette. It was the perfect dish for diners to ready their palates for the second course. The main dish comprised of a horseradish-crusted salmon with parmesan risotto and disks of zucchini grilled to perfection.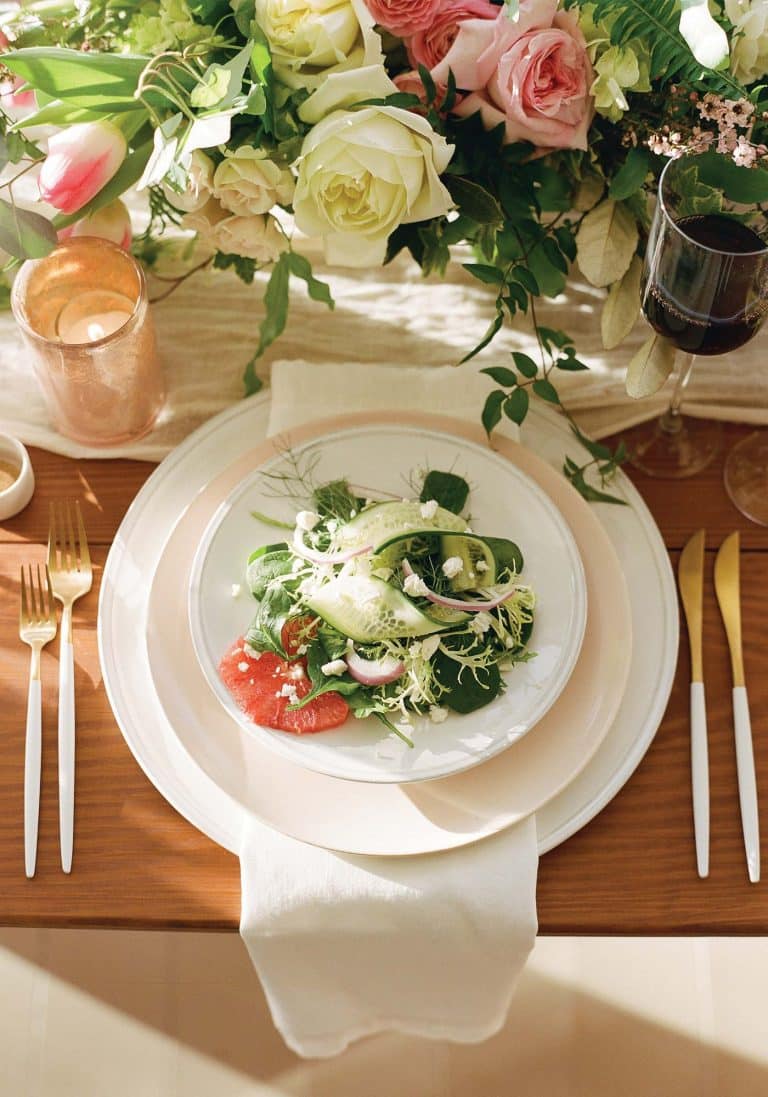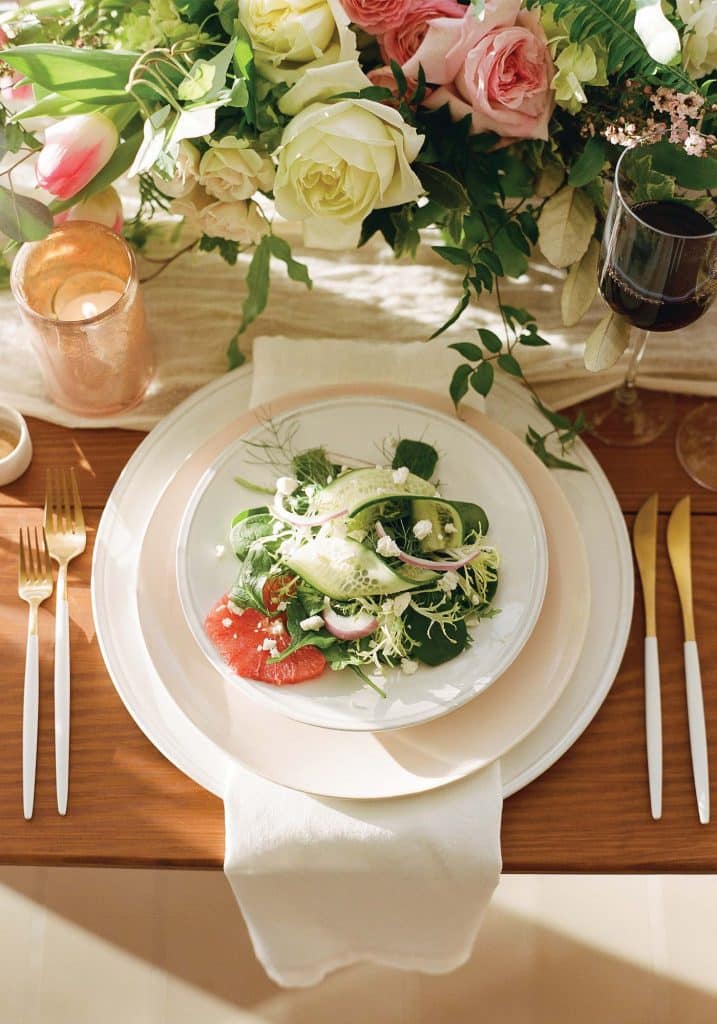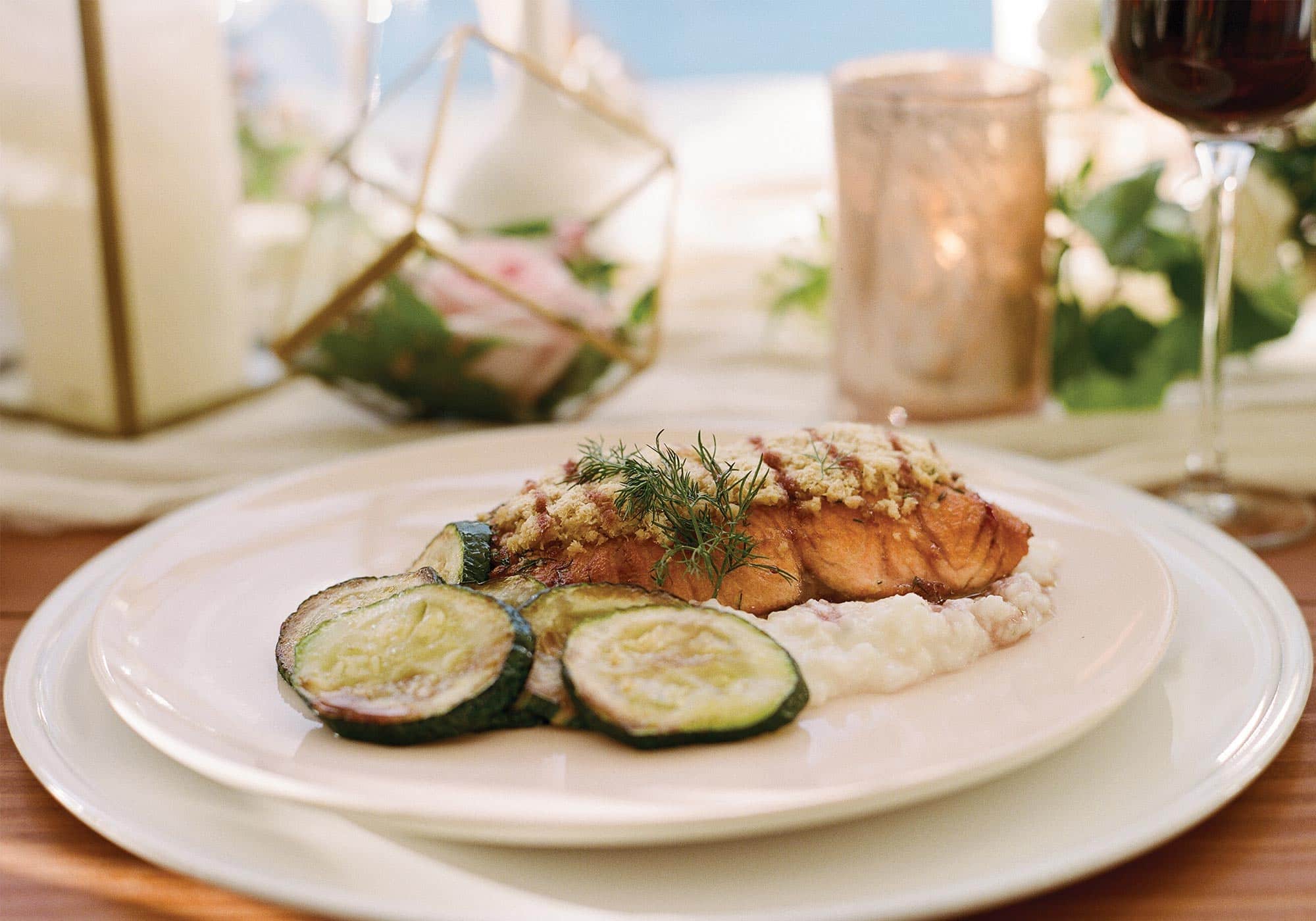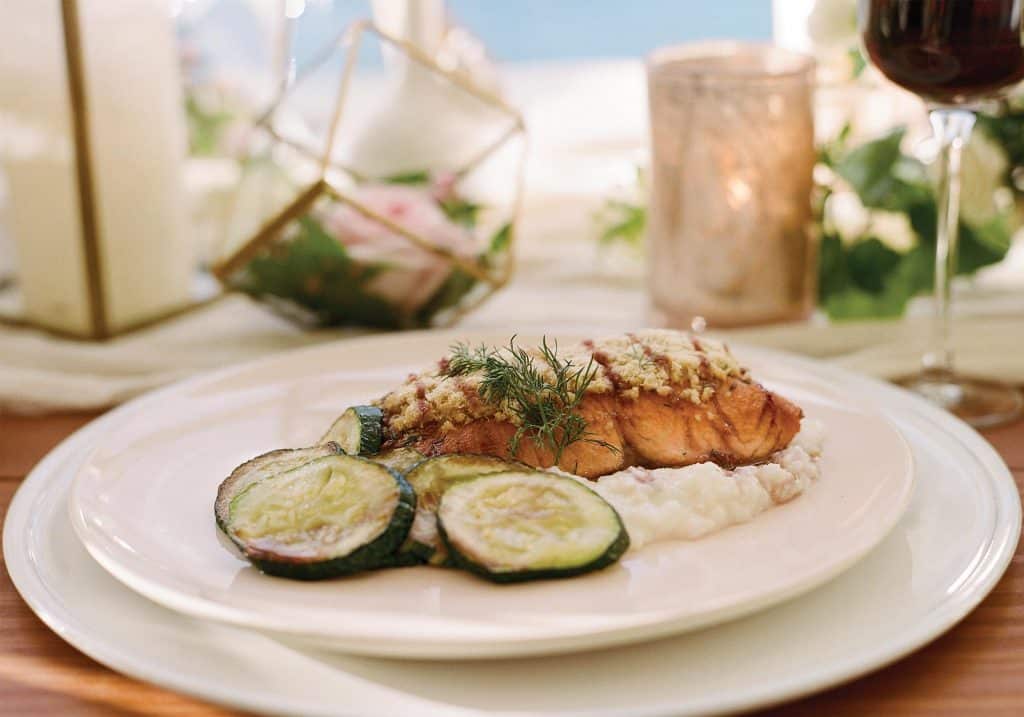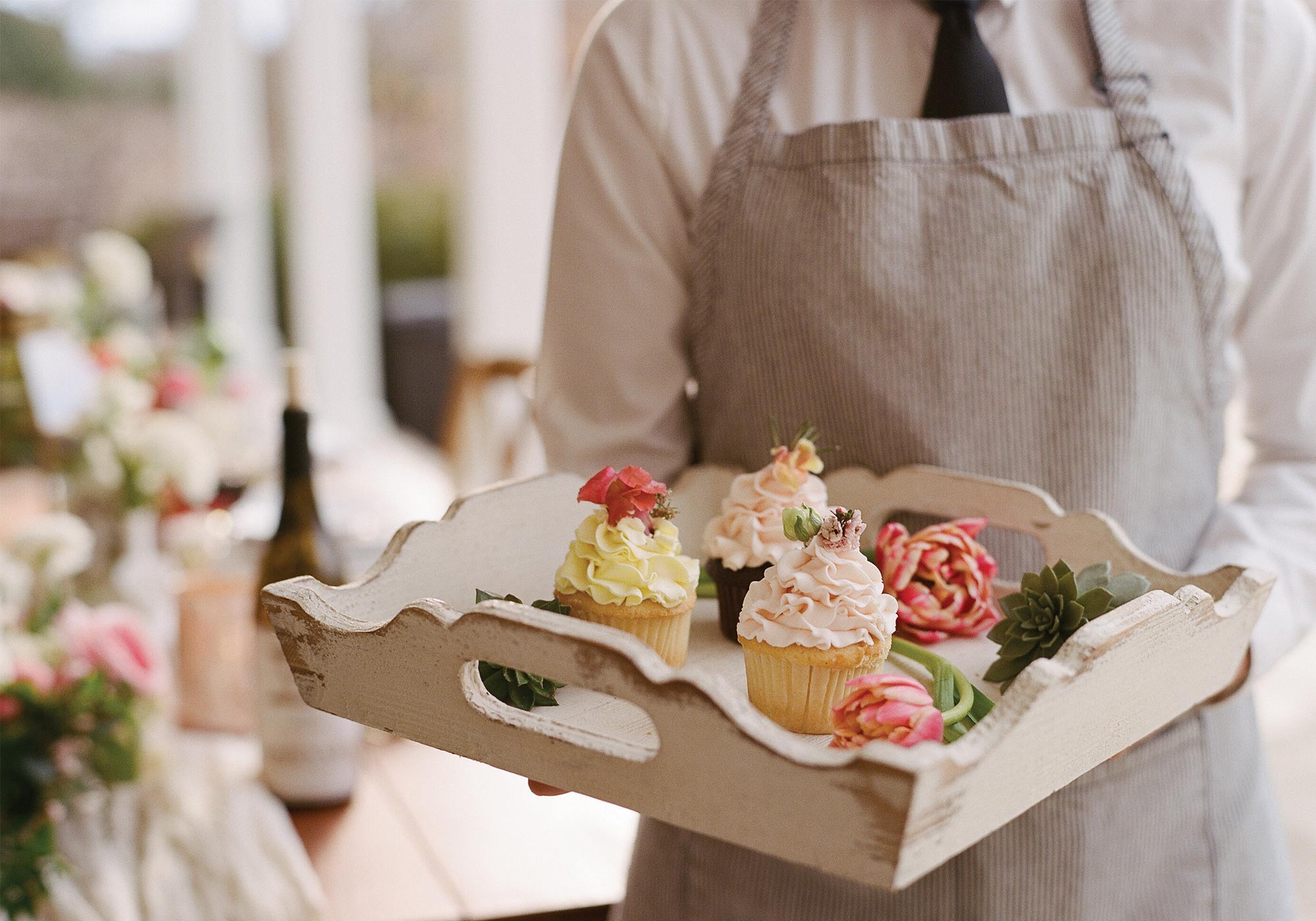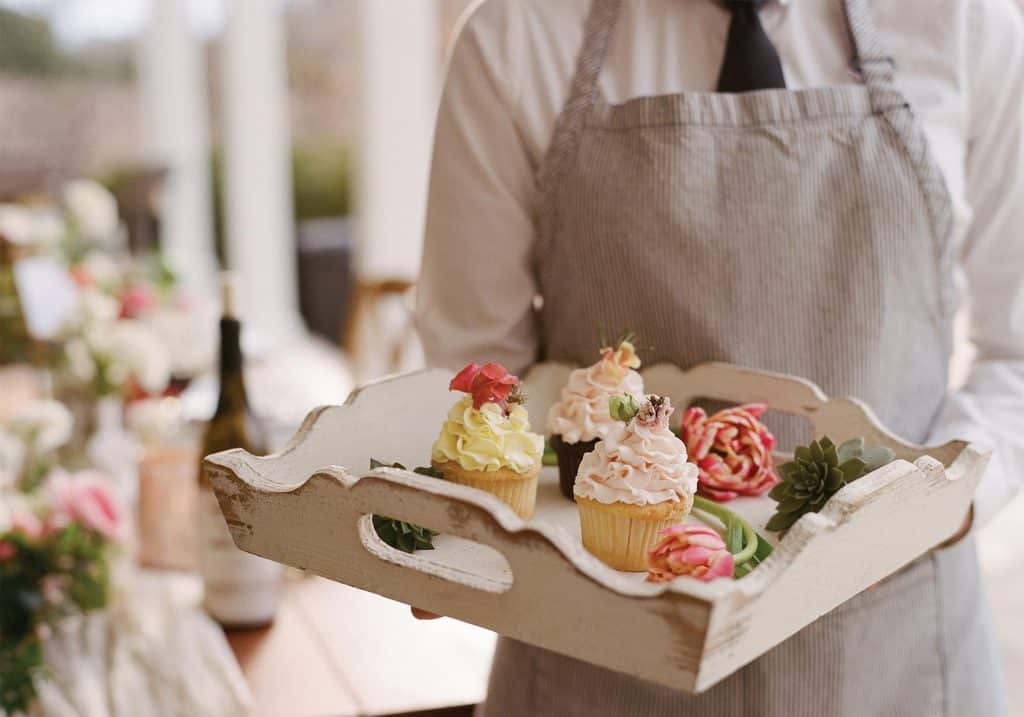 No dinner event is complete without dessert. Following a seasonal feast, everyone enjoyed a delectable selection from HotCakes Gourmet. They chose from vanilla cream and dark chocolate cupcakes topped with vanilla buttercream icing to hand-painted sugar cookies with a combination of vanilla buttercream, fondant and royal icing.
As conversation and laughter filled the air, the party headed upstairs to the private lounge (for club members only), where they sat by the fire and enjoyed the self-serve wine station along with a selection of fine hand-crafted chocolates from Kilwins. What better way to spend an evening in Virginia wine country than relaxing in the company and fellowship of good friends.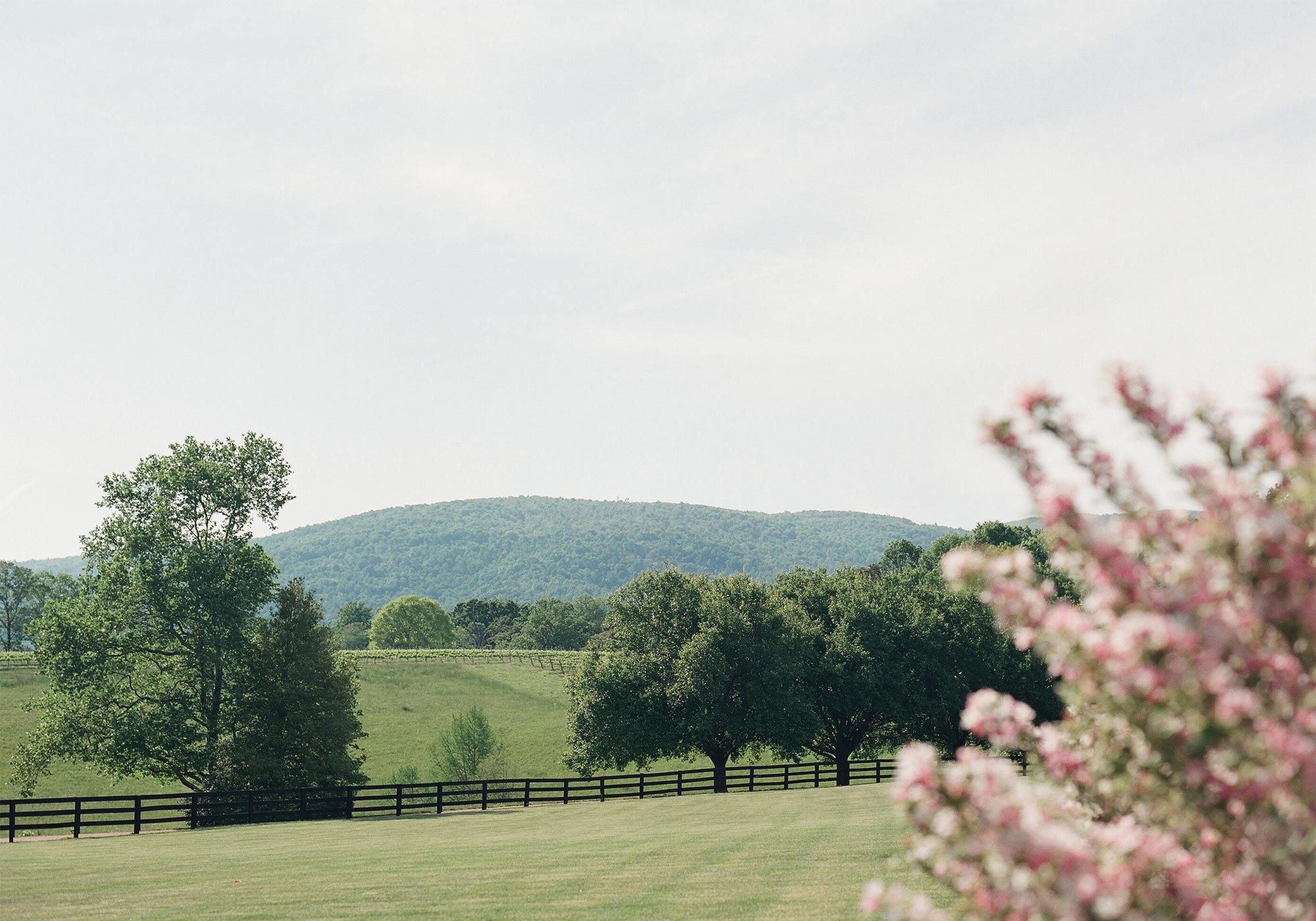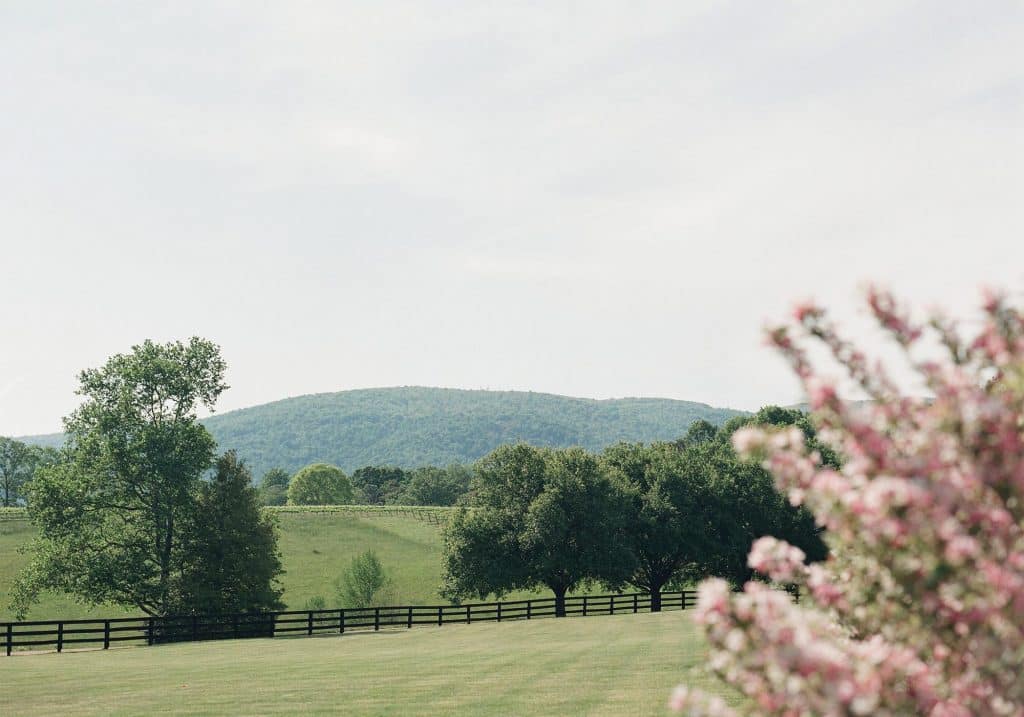 The History of Septenary Winery & Seven Oaks Farm
Situated on 109 rolling acres west of Charlottesville, VA and surrounded by the Blue Ridge Mountains, Seven Oaks Farm is identified as a Virginia Historic Landmark and sits on the National Register of Historic Places. Once upon a time, seven white oaks (it's namesake) stood tall on the south lawn in front of the manor home—each named for a Virginia president. The seven presidents represented by each of the white oaks included George Washington, Thomas Jefferson, James Madison, James Monroe, William Henry Harrison, John Tyler and Zachary Taylor. Unfortunately, in 1954, Hurricane Hazel destroyed six out of the seven oaks, leaving only one to stand as the lone surviving tree. Today, the only oak that remains standing is ironically the one named for Thomas Jefferson, perfectly fitting for the estate's ties to Charlottesville and the University of Virginia (UVA). 
Before the winery became what it is today, it was inhabited by a variety of notable owners and neighbors. Its original owner, Reverend Samuel Black (1700–1770), emigrated to Pennsylvania from Northern Ireland in 1735. Soon to become the first Presbyterian minister in Albemarle County, Black welcomed Thomas Jefferson into his tavern. The tavern, a log cabin that was later moved to Mirador in 2001, once sat along Route 250 at the front of the property. One of Black's sons eventually sold the property to Alexander Garrett, who would go on to become Bursar of then-new UVA. Garrett's son, Dr. John Garrett, built the Seven Oaks manor house in 1847 after being one of the first students to enroll in UVA and going on to graduate from the Medical College of Virginia. 
From there, the Harris/Peyton family purchased the Seven Oaks Farm property in the early 1900s and continued to add onto the estate. The Greek Revival portico that the family added would go on to grant the property its status as a historic landmark on the National Register of Historic Places. The portico's iconic two-story columns and octagonal side rooms are noteworthy elements of the glorious estate. Amidst all of the history—being near Lady Astor, a next-door neighbor who later became the first female member of the British Parliament, and being the previous home of Coran Capshaw, Dave Matthews Band manager—the estate is also home to one of Virginia's newer farm wineries, Septenary. 
The current owners, Todd and Sarah Zimmerman, purchased the historic property in 2014. Being both UVA alumni, the couple fell in love with the Charlottesville vineyard scenery and were drawn to the Crozet climate. After expanding the farm's offerings to include wine, the property is now a successful producer of many varieties of wine and also a full-working farm that uses traditional and sustainable farming techniques.
At 700–800 feet in elevation, the the Estate Vineyard is composed of seven acres of mature vines filled with grapes to make Merlot, Cabernet Franc, Petit Verdot, Syrah and Viognier, all popular varietals in the booming Virginia wine industry. The Rock Castle Vineyard, their latest acquisition, is situated between the Essex Vineyard and the Estate Vineyard on the outskirts of Goochland. On this part of the property, they have roughly 10 acres of primarily Cabernet Franc, Chardonnay, Sauvignon Blanc and Petit Verdot.
Find more inspiration for setting an elegant table, entertaining at a Virginia winery, hosting a beautiful al fresco farm dinner and local Virginia vendors on our Home & Garden page.
Design & Styling: Marisa Vrooman of Orpha Events | Photography: Jen Fariello | Venue: Septenary Winery at Seven Oaks Farm | Catering: The Catering Outfit | Desserts: HotCakes Gourmet & Kilwins | Rentals: Emerson James Rentals, Stonegate Event Rentals & Festive Fare Rentals | Florals: Southern Blooms by Pat's Floral Designs
Our senior editor, SARAH SHORT writes for all of our publications and websites and has degrees in English and journalism with a master's in HR. She enjoys writing on every topic that pertains to Virginia wine country, from entertaining and sporting life to vineyards, makers and home décor.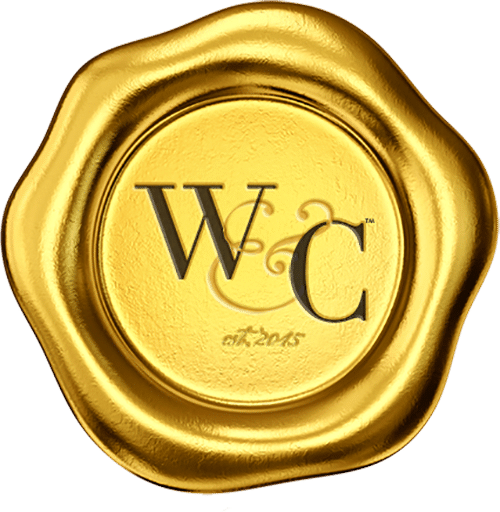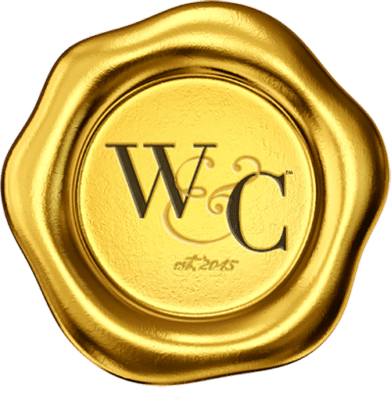 Virginia Wine & Country celebrates elevated living in Virginia Wine Country. Virginia Wine & Country Life is a semi-annual luxury print magazine with a full digital presence. The Virginia Wine & Country Gold Book is an annual guide to the top award-winning wines, wineries and experiences in Virginia Wine Country. The annual Virginia Wine & Country Wedding Planner is an art book of elegant Virginia weddings. The brand includes the Virginia Wine & Country Shop in Ivy, Va. It is a beautiful lifestyle boutique that brings the pages of the magazines to life. Virginia Wine & Country tells the stories of Virginia wineries, the farm-to-table movement, luxury travel, entertaining, art and the elegant country lifestyle. Ivy Life & Style Media also provides branding, web design and PR services for the wine industry.