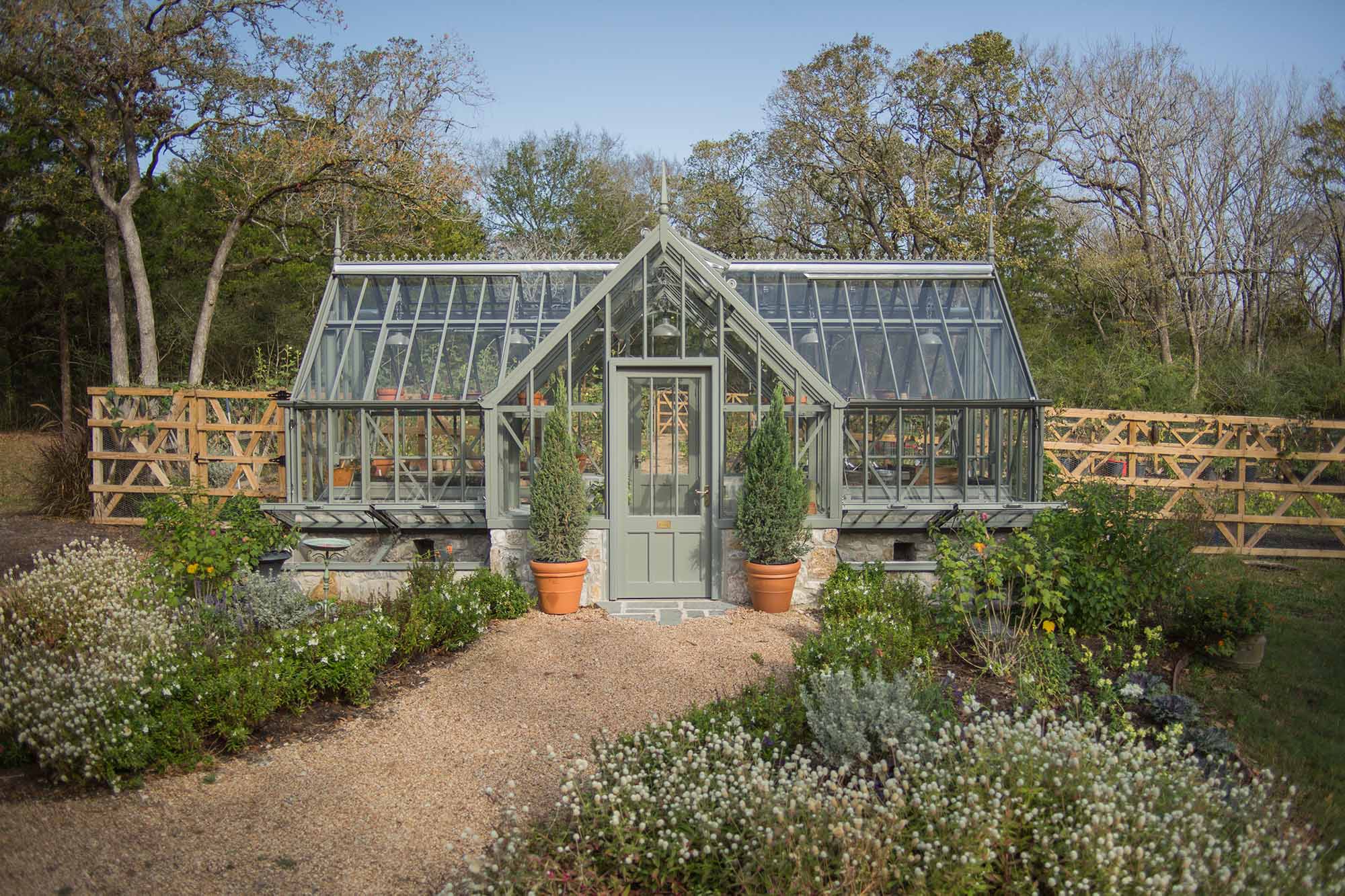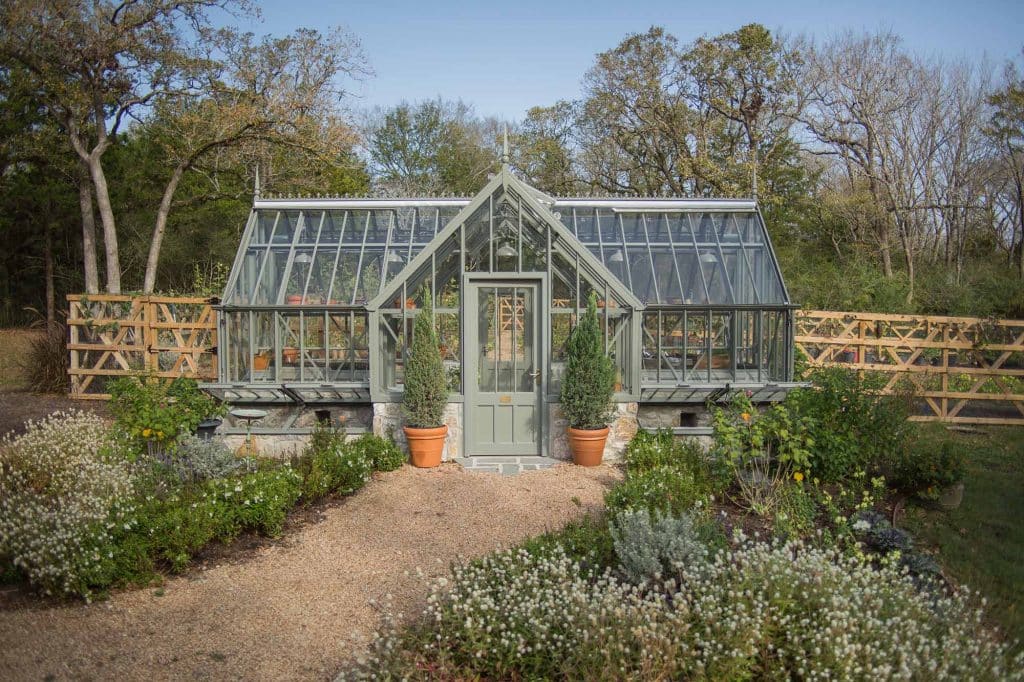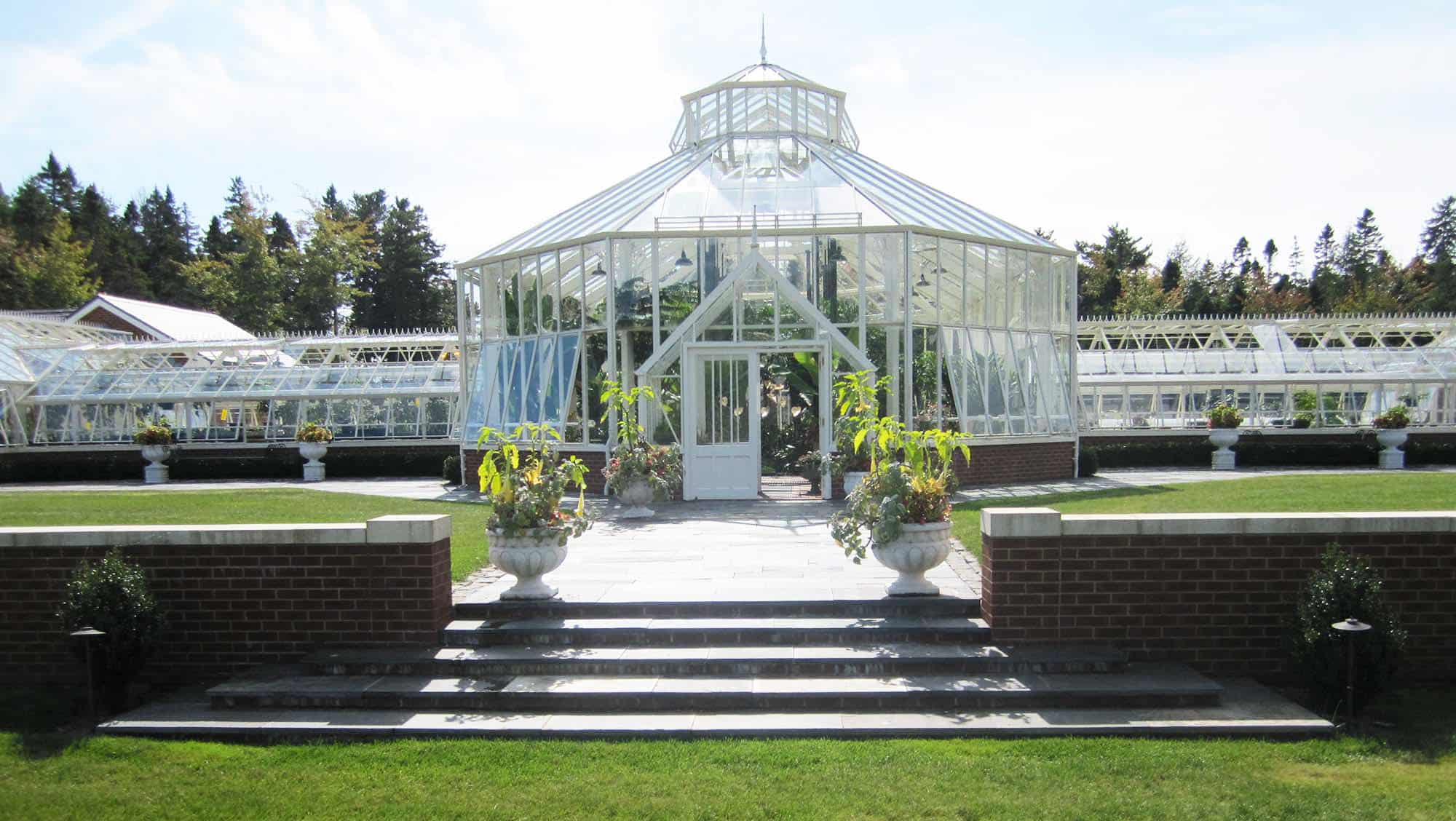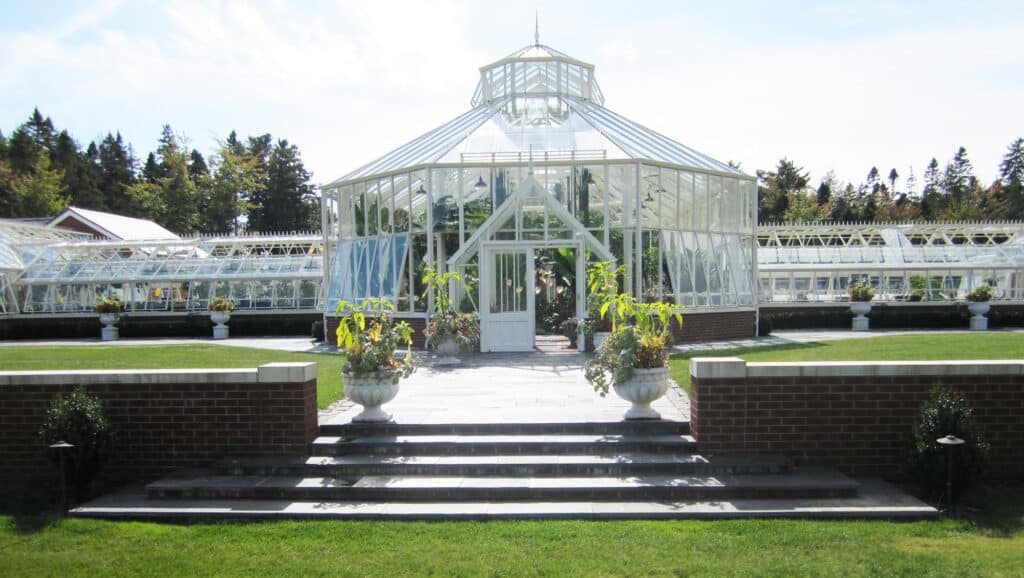 A greenhouse is a fundamental part of a working garden, so you will want to do your research to ensure you are investing in the right structure for all of your needs. The main considerations you should take into account when looking to buy a greenhouse, include the design, location, size and orientation you desire, as well as what you want to grow within.
To help set you on the right path to making an informed decision, industry experts at Alitex have laid out some of their top tips to consider when starting your greenhouse-buying journey.
We are delighted to bring you this informative article from our Wine & Country Life partner. While we are paid to share this content, we only partner with brands that provide the highest level of service and share our mission of living a beautiful life in Virginia wine country.
GROWING CONSIDERATIONS
It's always important to plan what you want to grow before choosing a greenhouse. Think about the requirements of the plants and what sort of environment you will need to create for them to be fruitful. This will ensure that you do not run out of space, especially if you need to accommodate heating and growing accessories.
If you are looking at using the greenhouse for more than just growing, such as entertaining or escaping the daily grind, you will want to factor in enough space for a seating area. Larger greenhouses with partitions are ideal for such purposes. In these, you can create different temperature zones to keep an area well ventilated for your guests without losing heat for your plants.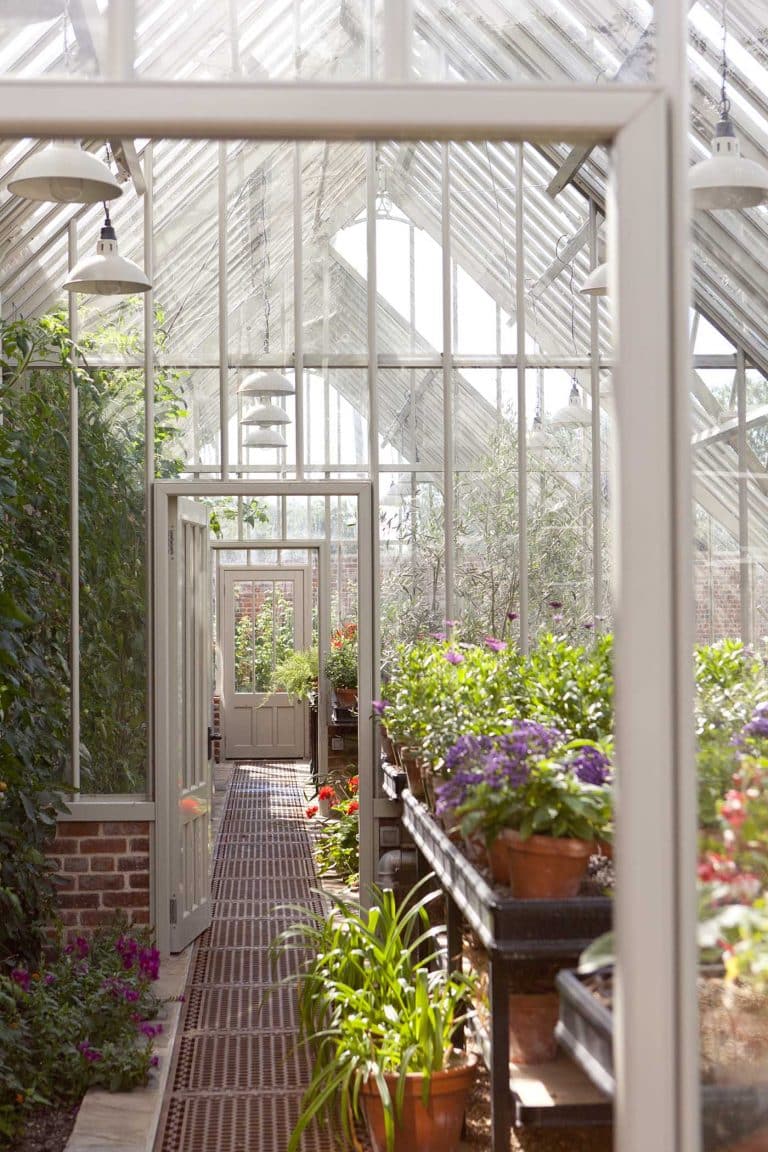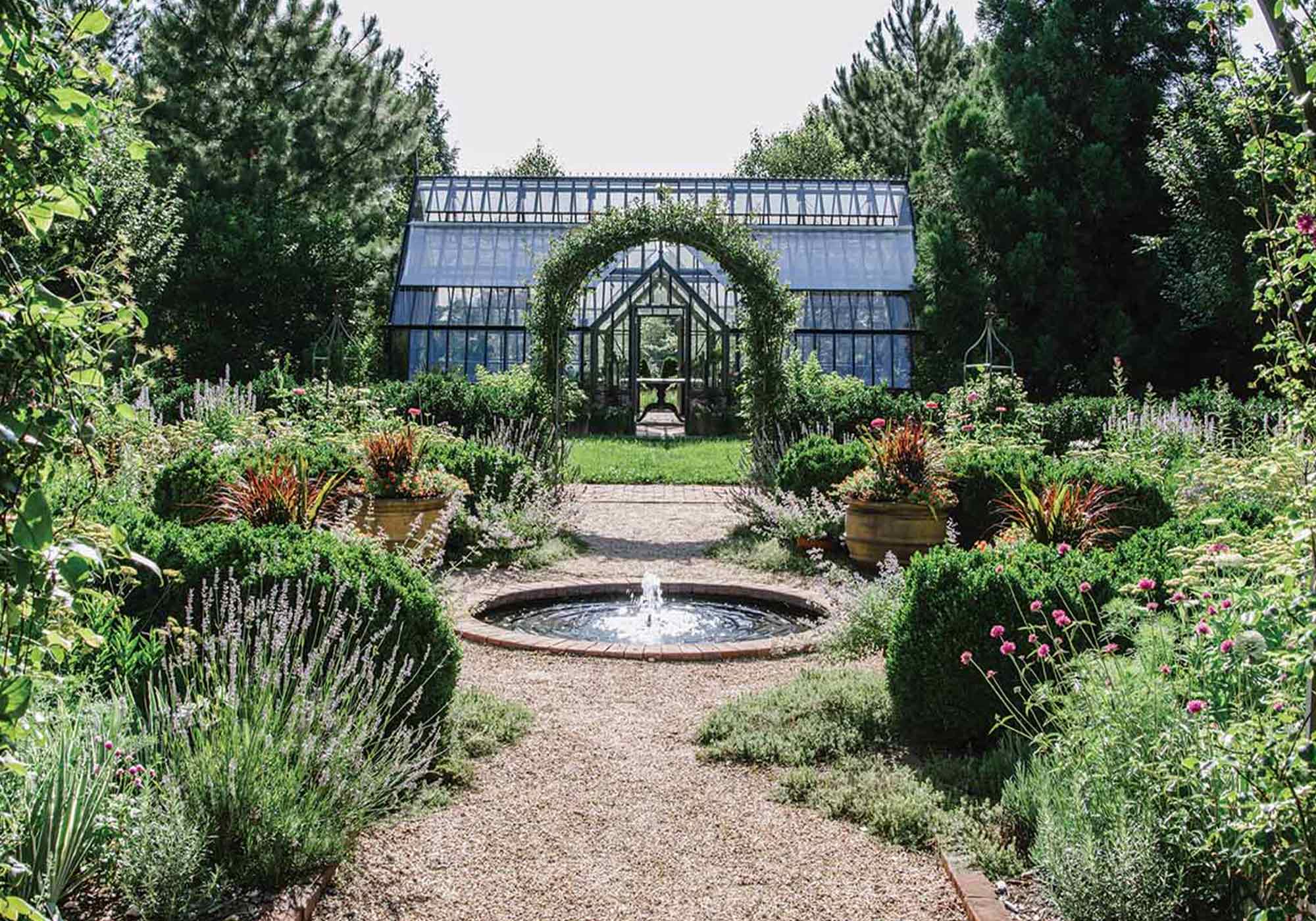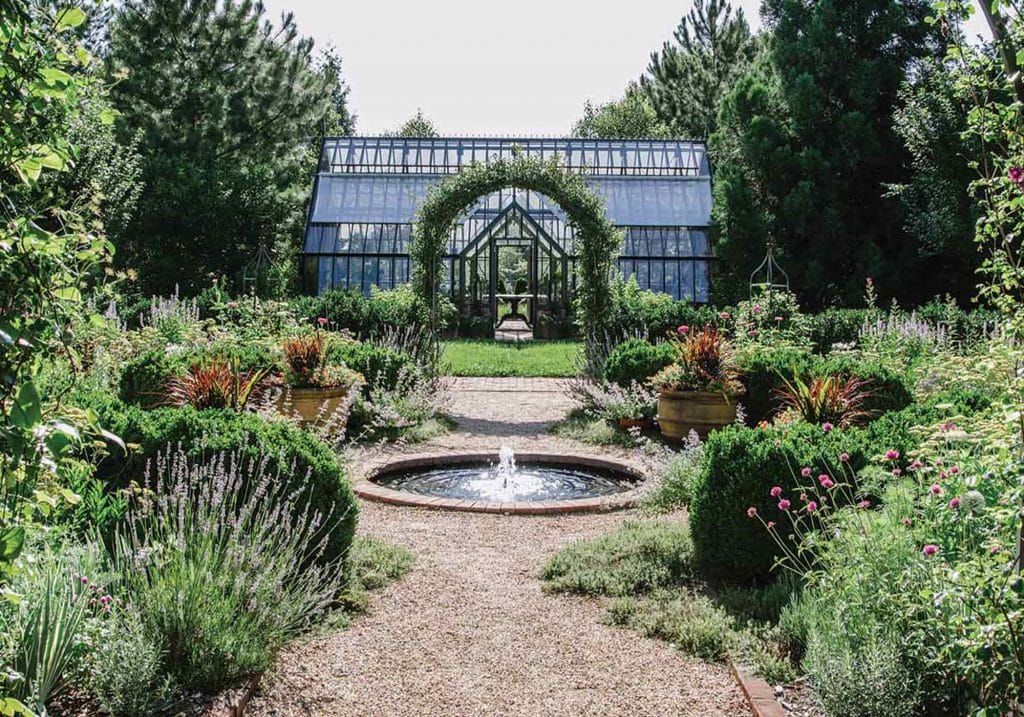 DO YOUR RESEARCH
Previewing a large number of greenhouse designs prior to purchasing your own will provide you with inspiration for your own project. We love Pinterest and Instagram, but Alitex's brochure also has an expansive range of previous designs that will help you see the possibilities.
Alitex also recommends visiting a nearby structure if you can to see the size in person as well as to see what others have chosen. Places like Waterperry Farm are fantastic for gaining inspiration, as you can see the greenhouse in use and in a setting.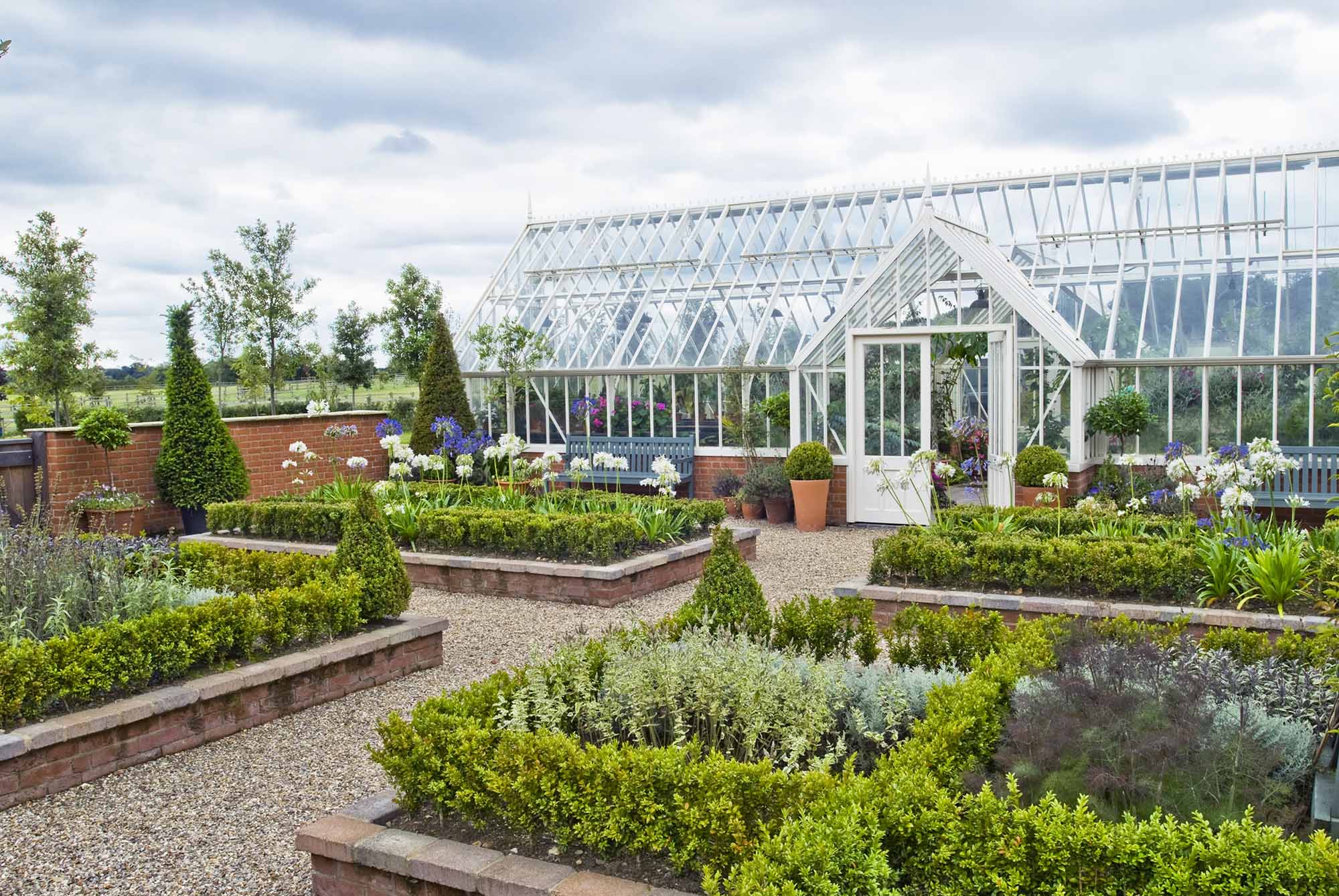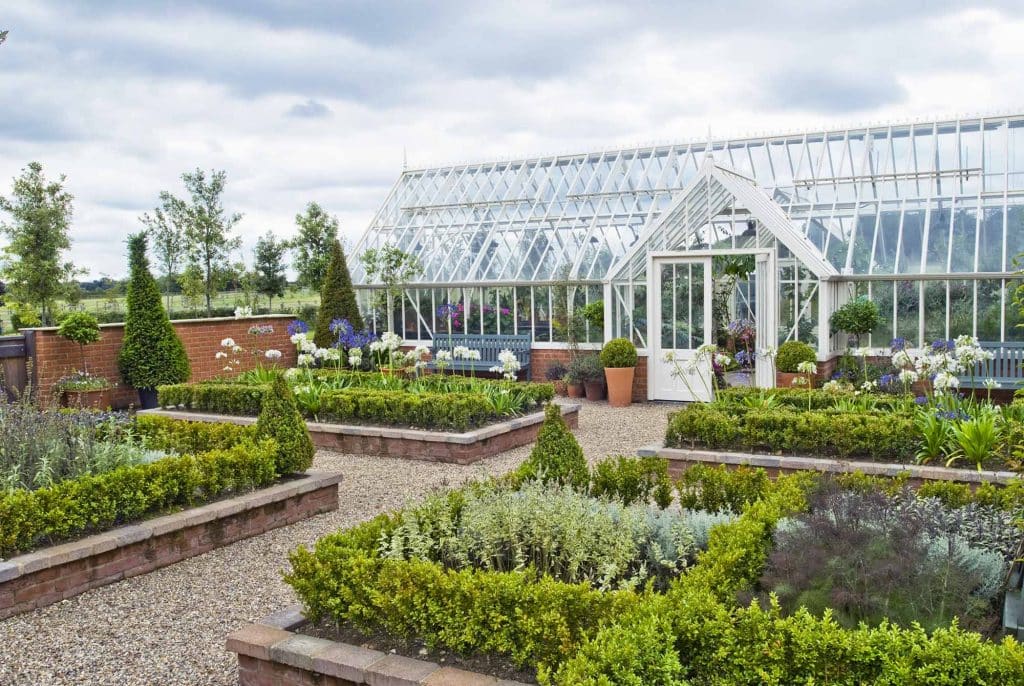 HOW TO SET A BUDGET FOR YOUR GREENHOUSE PROJECT
Most companies will display some sort of pricing for their greenhouses in their catalog, whether it be an indicative cost per square foot or a standard range that has been priced accordingly. Getting an idea of the cost of a greenhouse early on will help you establish which company is right for you. If you are unsure as to what kind of budget you will need to allow, talk to the company to gain an understanding of the costs involved.
A high quality, durable greenhouse that will last will be an investment. Alitex builds their structures onto a plinth wall, which provides additional support and heat for your plants. So, you will need to factor the cost of the building, as well as any desired landscaping development and upkeep, into your budget.
Alitex will provide you with a detailed quote to ensure you consider all environmental factors into the design of your greenhouse, including wind and snow loads. Be sure to also discuss your ideal design, growing requirements and layout ideas to make sure you are getting the right structure for you and your plants.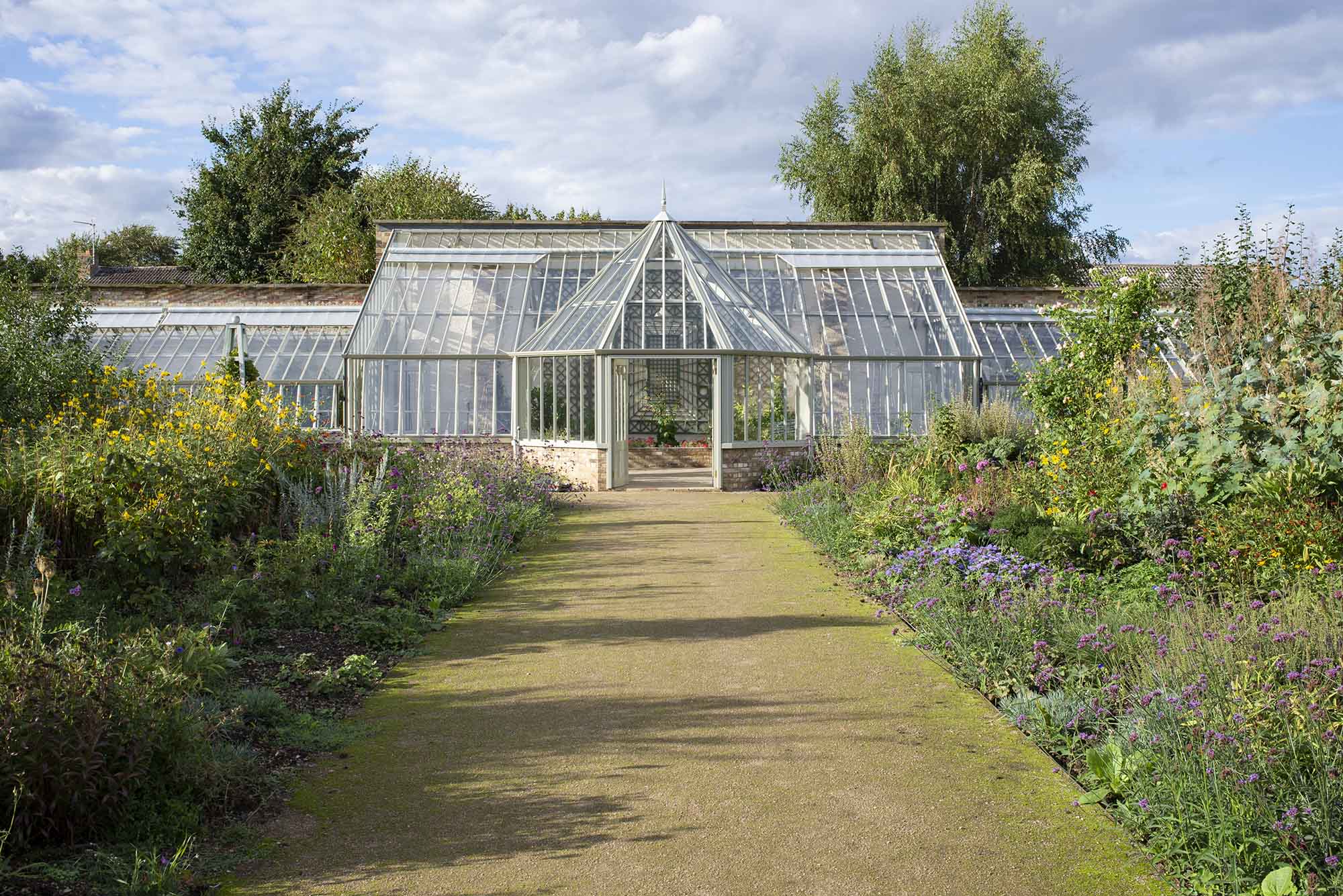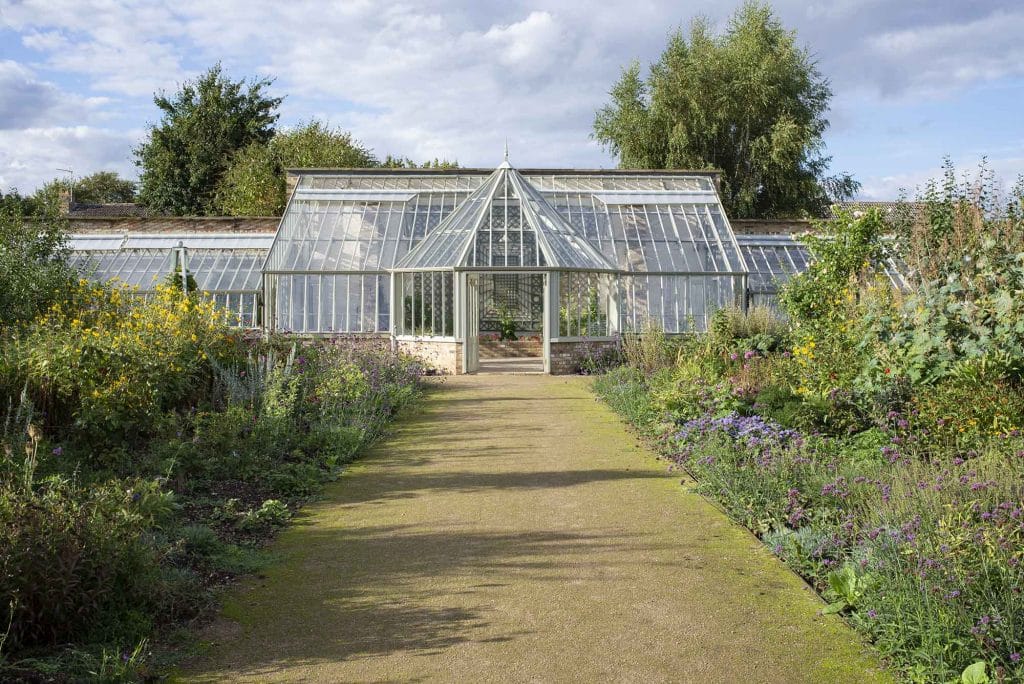 SITING A GREENHOUSE
You will need to consider the orientation, weather, sun exposure and practicality when deciding where to position your greenhouse. Alitex provides support to help you decide on the orientation while also factoring in weather conditions into the structural design.
An example decision is how close or far away from your house you will want it placed. Depending on what you wish to grow, you might want the greenhouse situated further from your home to provide escapism. Others may wish to be able to walk out their back door to collect their harvest.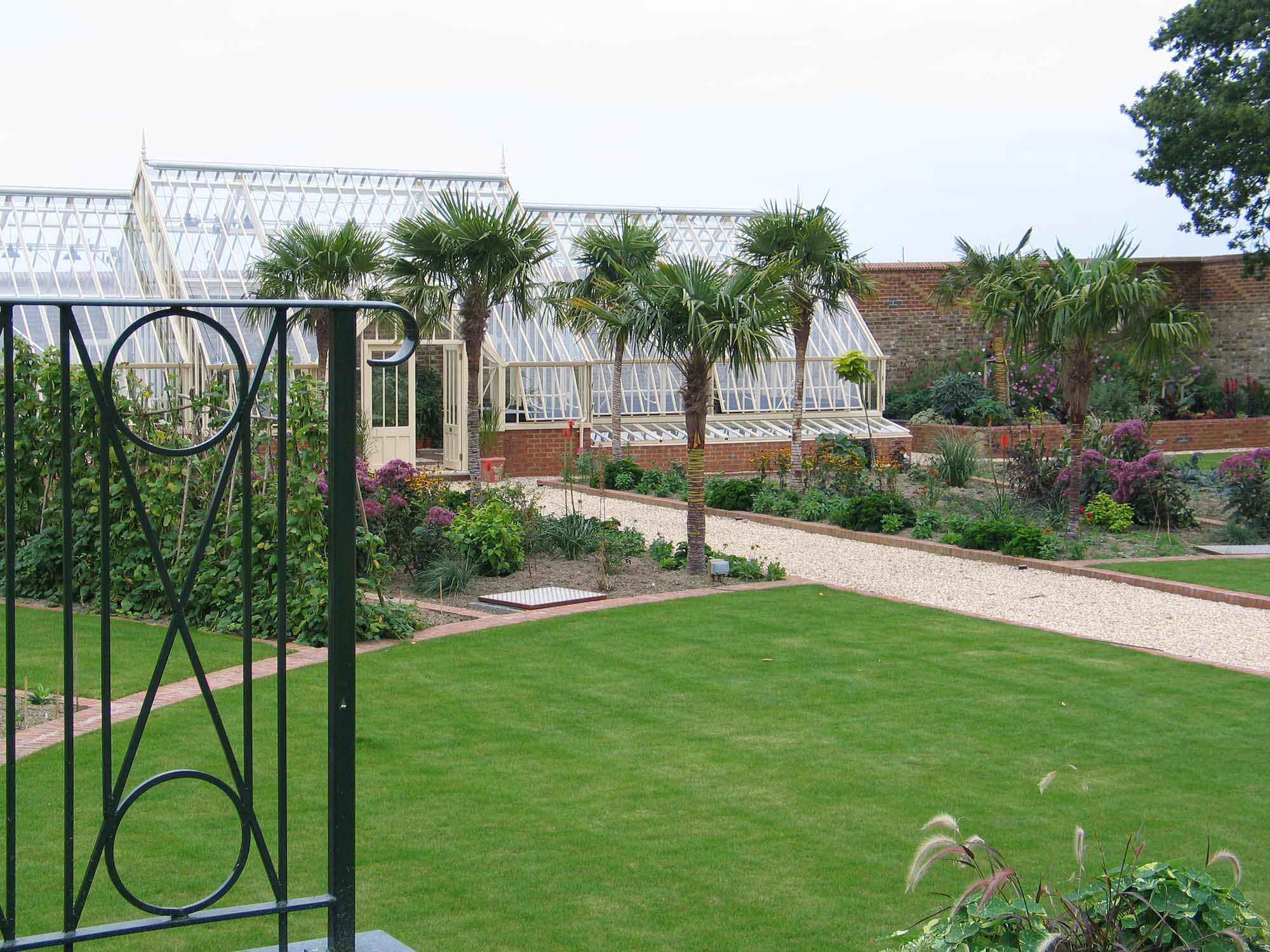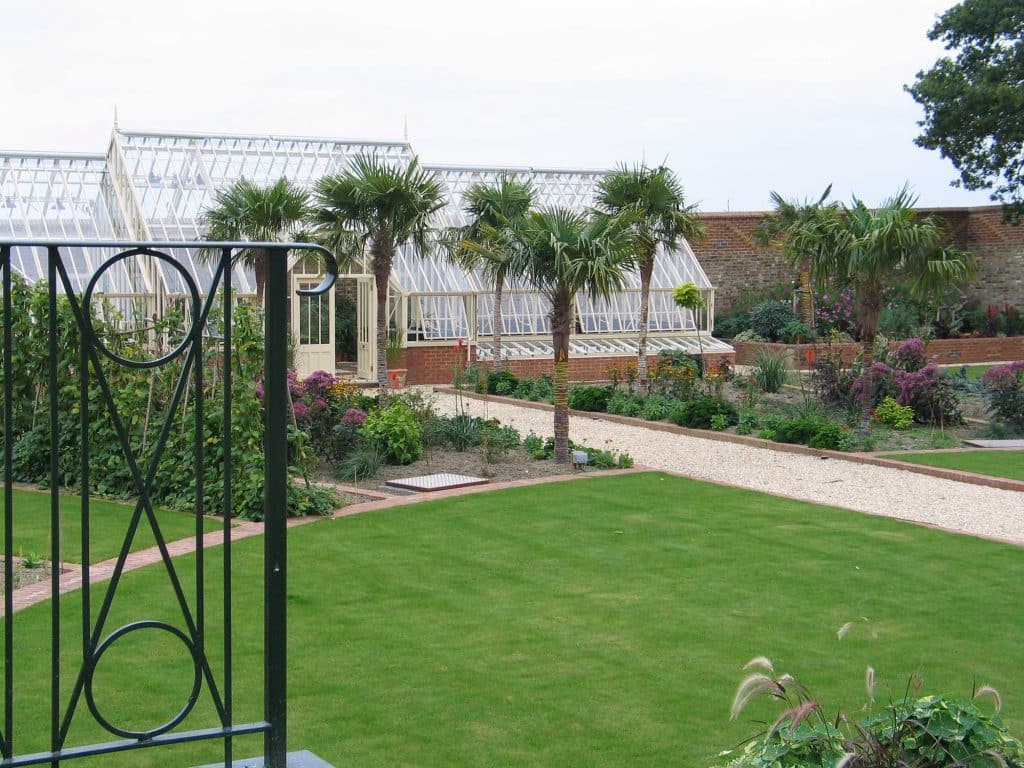 CHOOSING AN ALUMINUM GREENHOUSE
Think about the material of the greenhouse. Alitex use aluminum to create a beautiful, durable and long-lasting structure that is virtually maintenance free. Benefits of aluminum include no scraping, sanding and repainting that is required of timber structures.
Here are some other benefits that come from using aluminum.
Aluminum is lightweight, strong, durable and 100 percent recyclable.
It is easy to maintain, comes in fine profiles and allows Alitex to be flexible with their design solutions.
Alitex's in-house paint plant allows them to powder-coat your structure with a long-lasting color of your choice.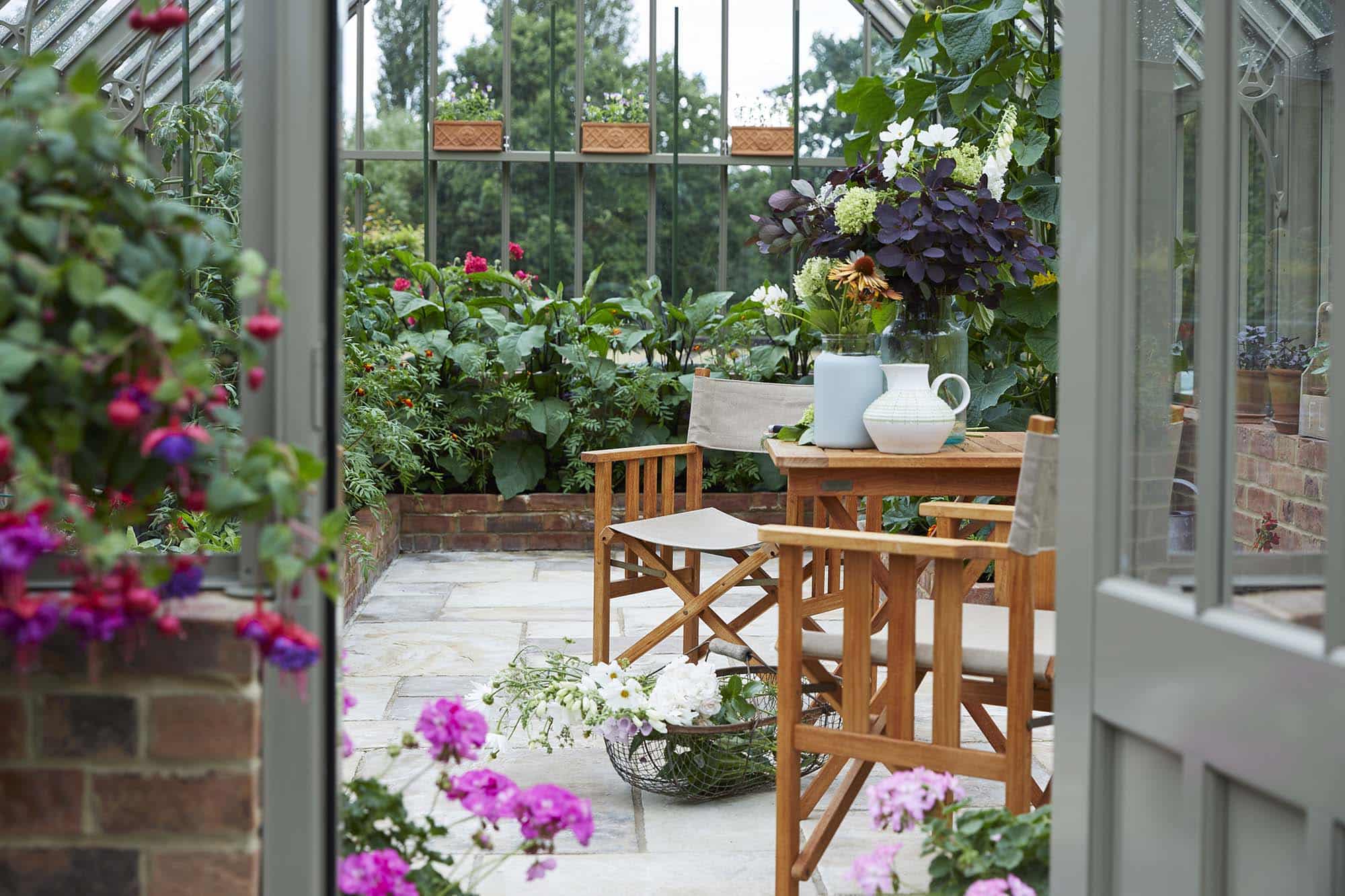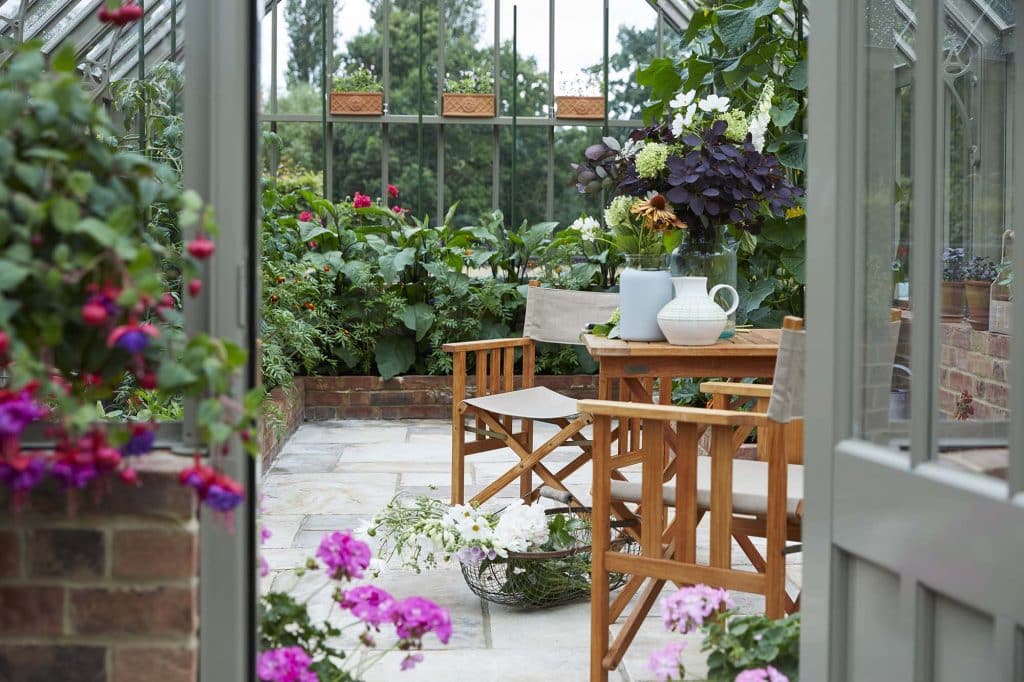 COLOR CONSIDERATIONS
Choosing the color for your greenhouse is almost as important as choosing the design, and the result will undoubtedly enhance the final product. Alitex has a vast range of colors, from classic shades of white and muted greens and greys to more diverse bold colors like blues and blacks. You will want to choose your color based on the purpose of your greenhouse.
Ask yourself, do you want your greenhouse to harmonize with its surrounding landscape? Or, do you want it to be the focal point of the garden and stand out to make a statement?
ACCESSORIZE YOUR GREENHOUSE
Having an idea of your greenhouse's ultimate purpose will help you when thinking about the internal layout. Greenhouses are fantastic spaces for seedlings to grow and plants to thrive, so making the most of your inside space is very important.
Greenhouse benching and shelving will allow you to keep your structure organized and provide you with the opportunity to display some of your most pride-worthy specimens. Additionally, propagators and heating accessories are ideal for enhancing the environment where your plants have to grow.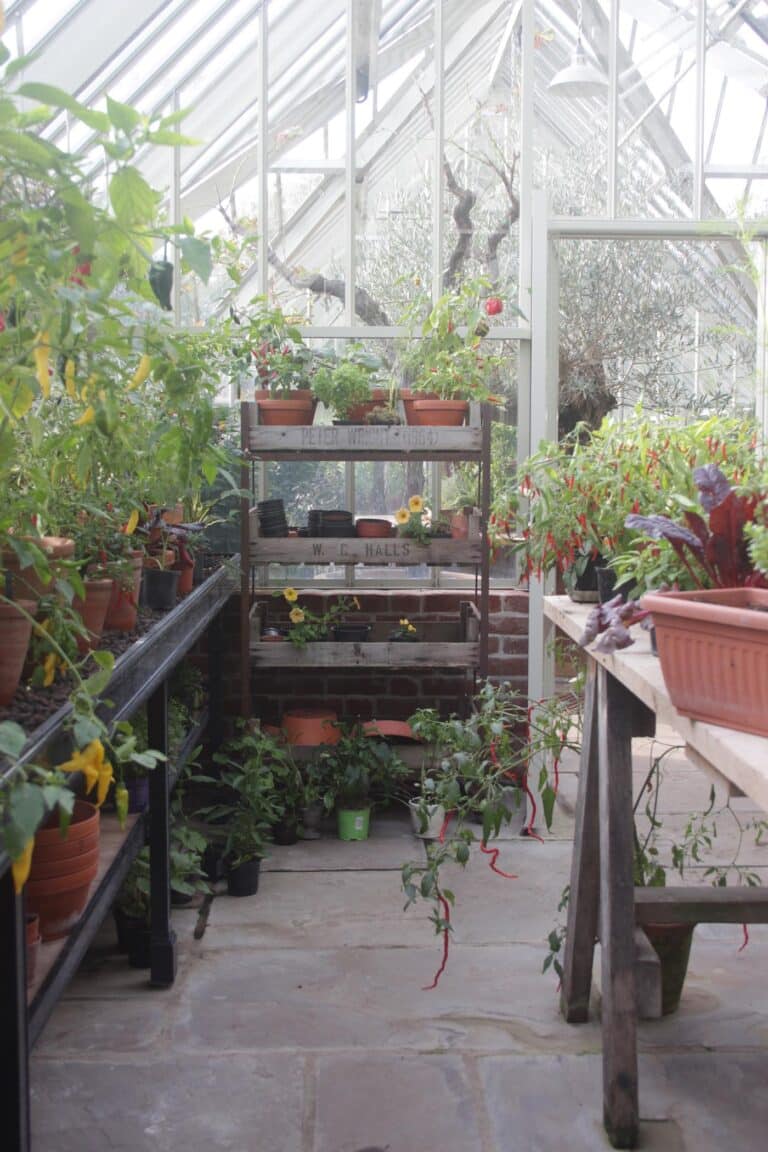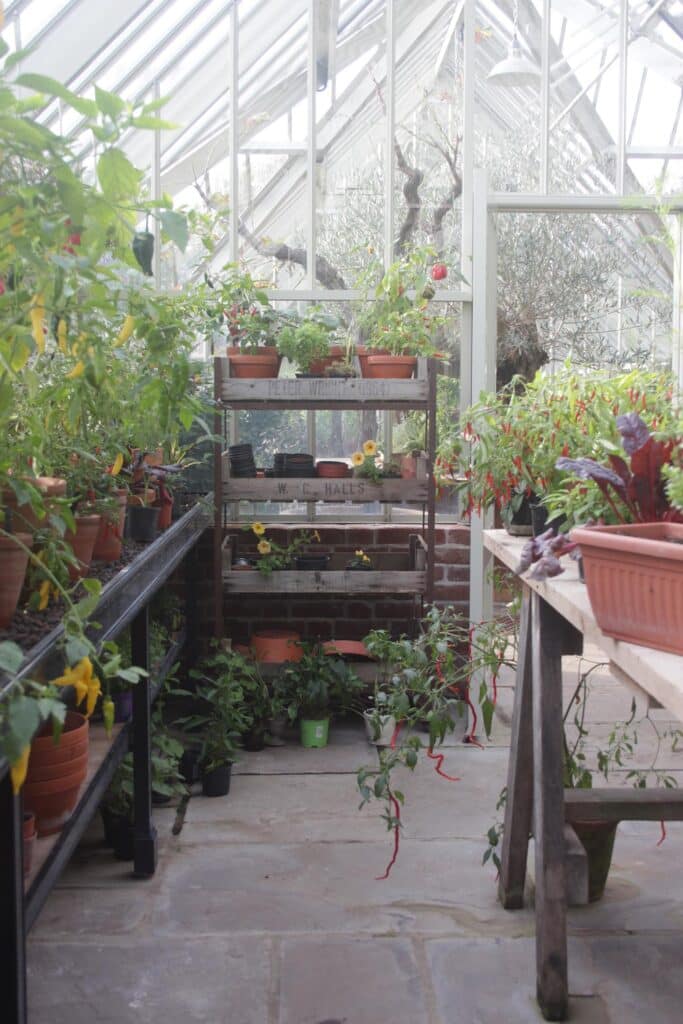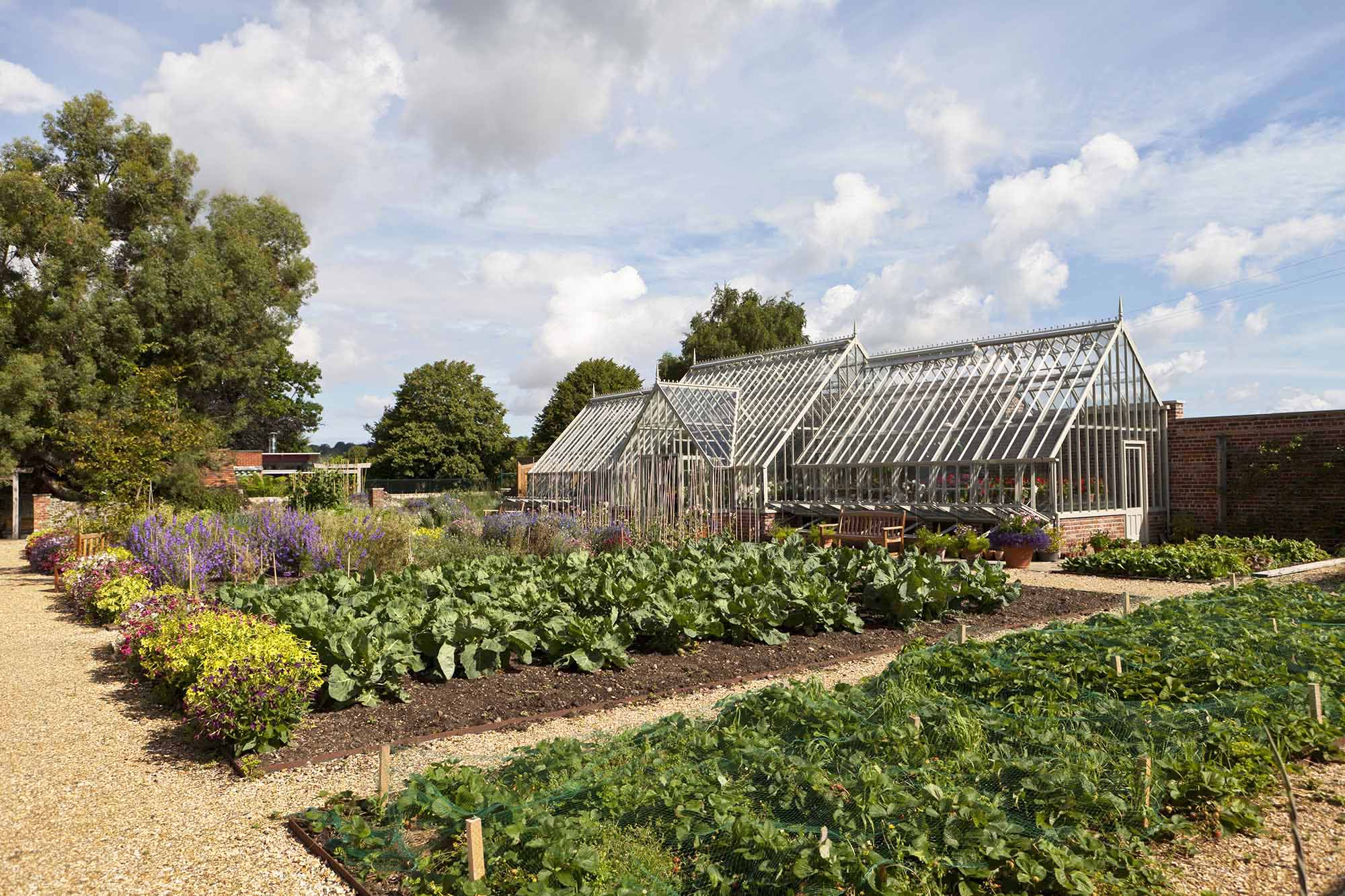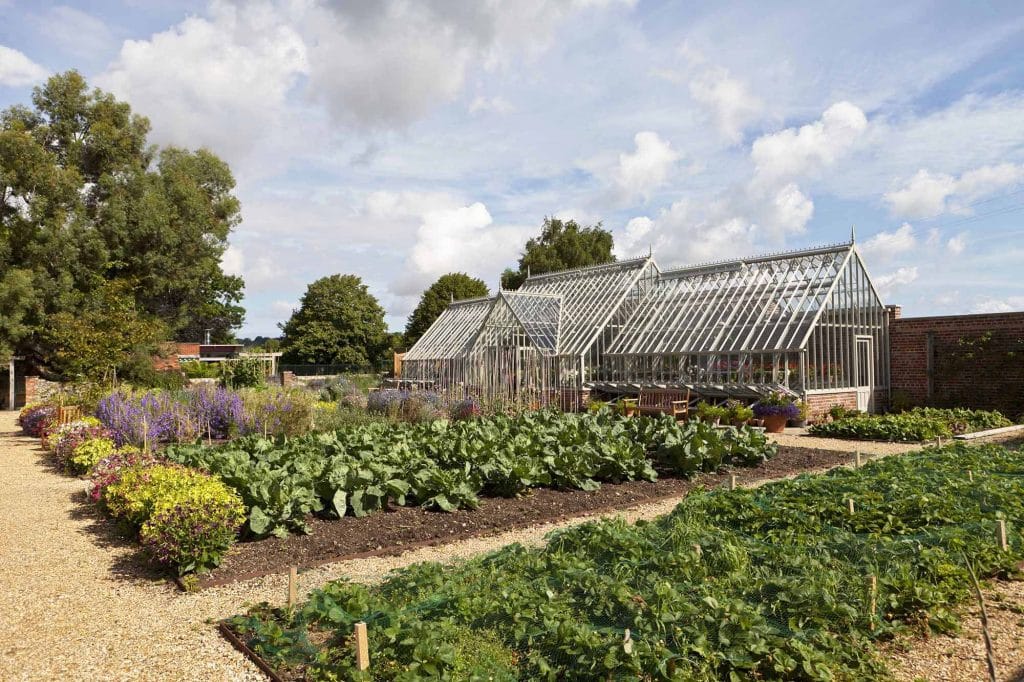 CONSIDERING LANDSCAPE DESIGN
An Alitex greenhouse is a beautiful structure, so you will also want to carefully consider every element of the surrounding landscape during your planning phase. This could be anything from the flooring and bricks you choose to the garden beds and borders surrounding it.
There is a lot to consider when buying a greenhouse. You'll have to look at everything from the size, shape and style to the contents and surrounding landscape prior to purchasing. A good place to start gathering inspiration for your greenhouse project can be by requesting Alitex's latest catalog here or by getting in touch to discuss your structure with their expert team.
To see more gardening advice from Alitex, read their article "Greenhouse Growing Calendar," where they share vegetable gardening tips on what to grow in your greenhouse all year long. For more gardening inspiration and tips, see our Home & Garden page. ~
ALITEX creates the finest quality glasshouses. Created from aluminium, their glasshouses are virtually maintenance-free and are built to stand the test of time.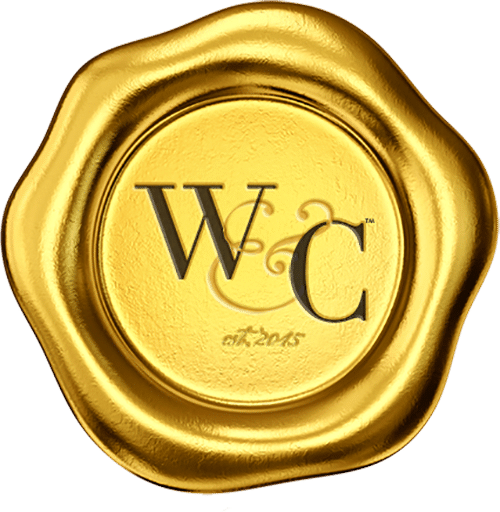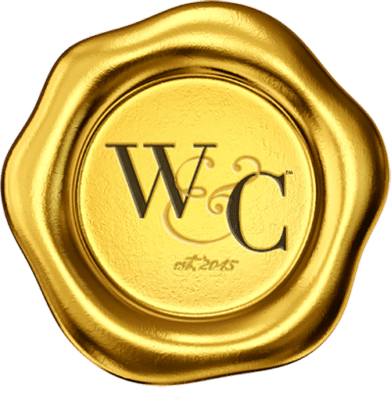 Wine & Country celebrates elevated living in Virginia Wine Country. Wine & Country Life is a semi-annual luxury print magazine with a full digital presence. The annual Wine & Country Wedding Planner is an art book of elegant Virginia weddings. The brand includes the Wine & Country Shop in Ivy, Va. It is a beautiful lifestyle boutique that brings the pages of the magazines to life. Wine & Country tells the stories of Virginia wineries, the farm-to-table movement, luxury travel, entertaining, art and the elegant country lifestyle. Ivy Life & Style Media also provides branding, web design and PR services for the wine industry.