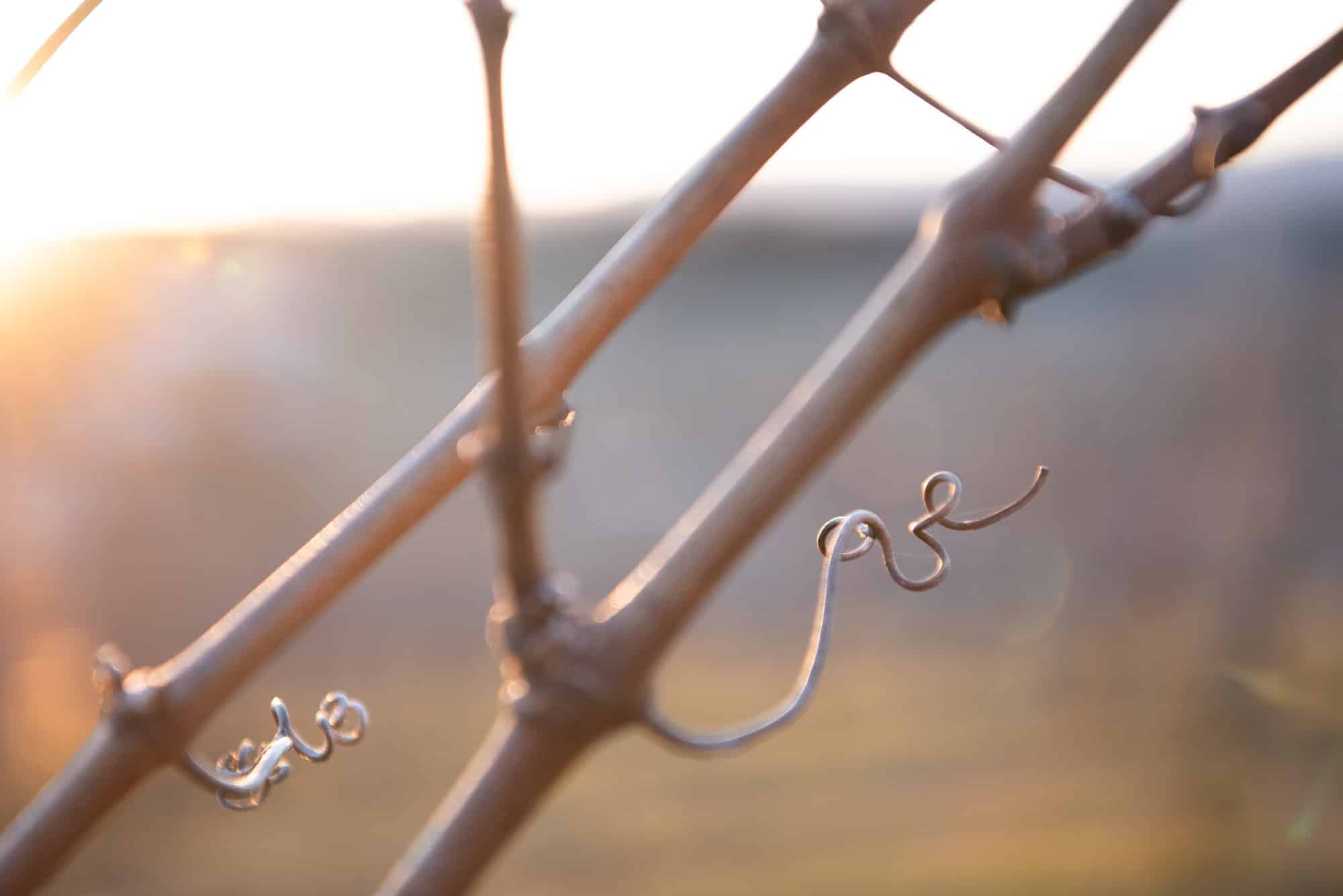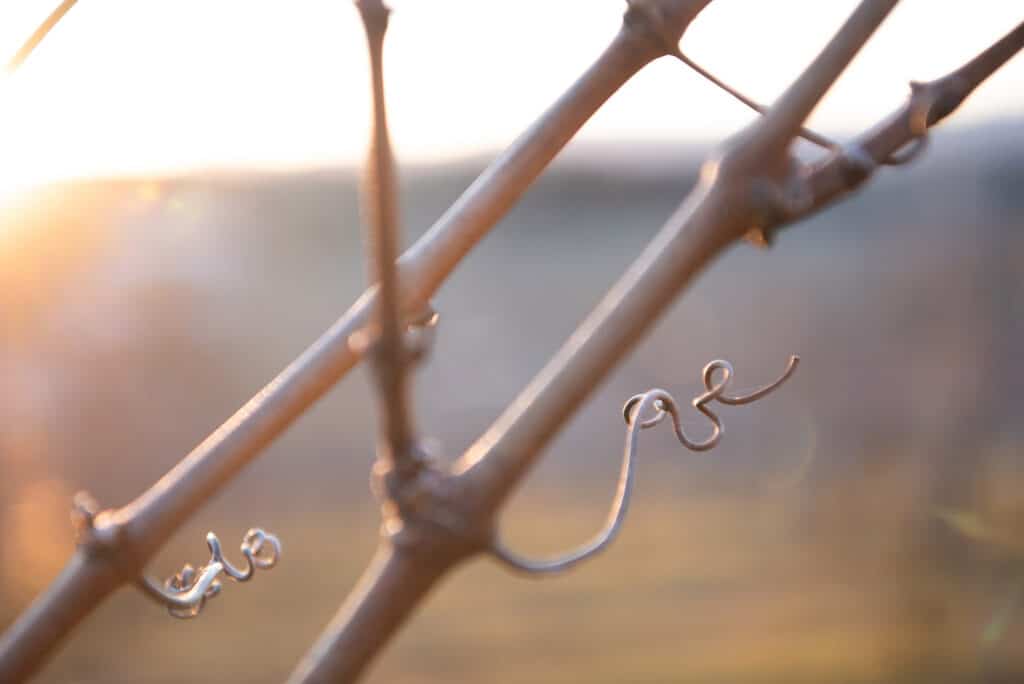 The best kept secret in Virginia is the idyllic beauty and merriment that Virginia vineyards have to offer. While tour buses make the rounds, stopping at Virginia vineyards in the spring to see the dogwoods in bloom, the budding grapes on the vines during the summer, and the brilliant foliage in the fall, there is something magical about the quietude and serenity that winter has to offer. Cozying up by a fire pit with a plaid blanket draped over an Adirondack chair or before a stunning stone fireplace indoors is an opportunity that should not be missed this winter season. Below are some of the Coziest Virginia Wineries for Winter Wine Tasting to inspire your next wine tour.
Cozy up by a fire pit in your own personal garden igloo on Veritas Vineyards & Winery's lawn. Reservations allow patrons to have their own picnic table, a fire pit, six Adirondack chairs and table service in a transparent igloo to keep you warm while enjoying the views. Pair the fire pit experience with a cheese board and their signature Petit Verdot, a double gold 2020 award-winning wine. The warmth of the igloo and the serenity of the Blue Ridge Mountains is the perfect way to spend a winter's afternoon.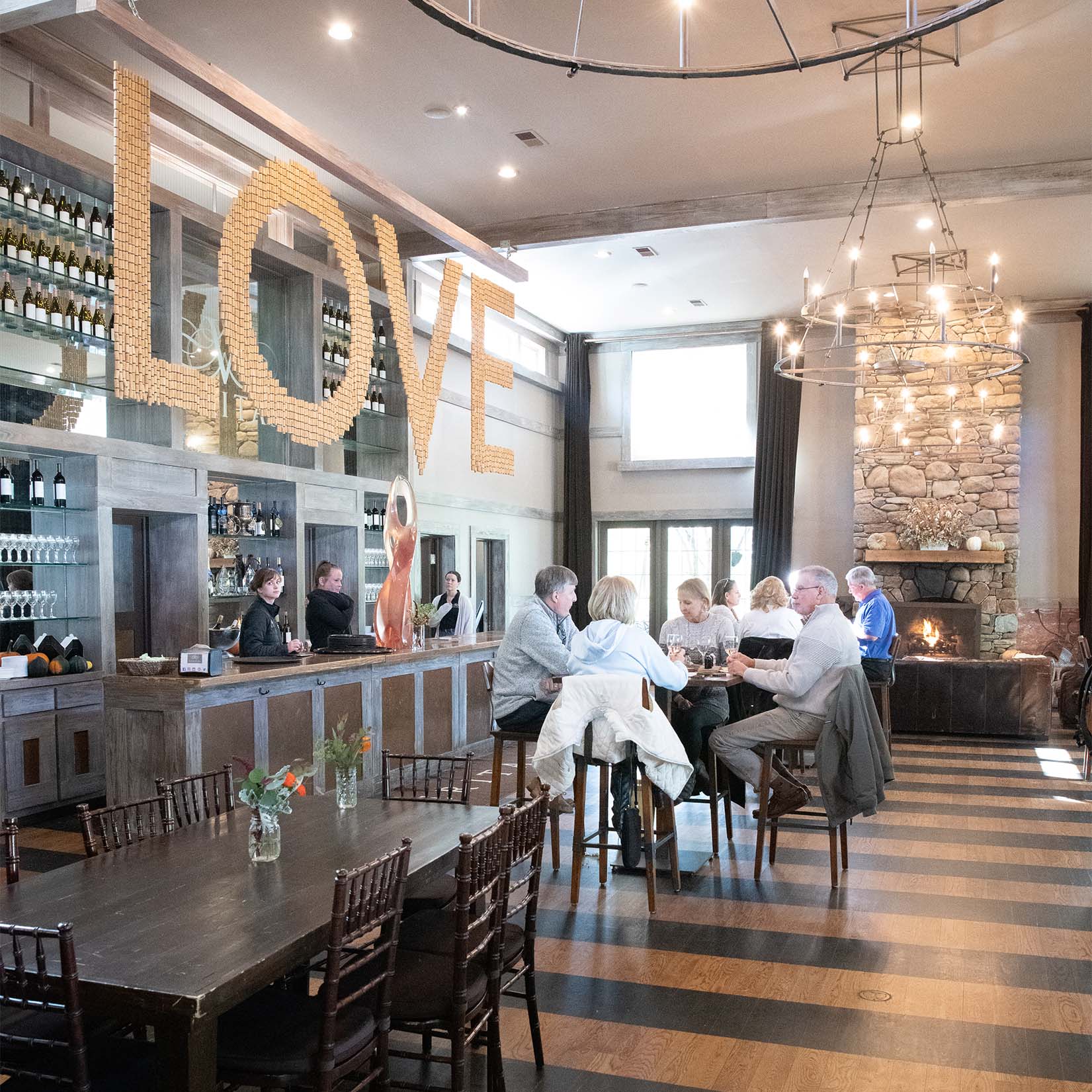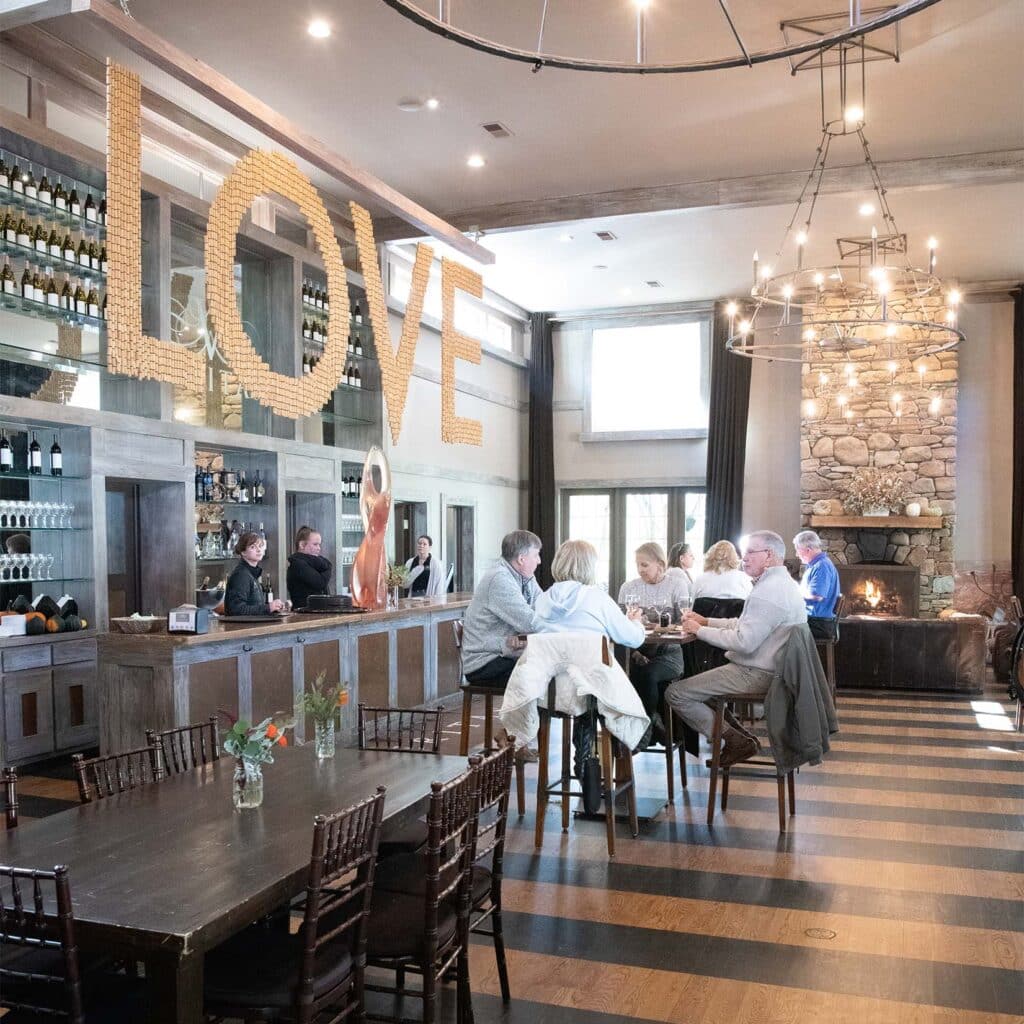 In addition to the private igloo rentals, Veritas offers a myriad of other options to stay warm while enjoying wine. Indoor seating and covered patio seating with standing heaters are available to walk-in guests on a first-come, first-served basis or by reservation.
If you wish to bring a favorite stew/soup like this Crab Bisque, outside food is allowed on the lawn. Order a flight or a bottle of Veritas's extensive selection in the tasting room, and head out to the lawn to enjoy the warm golden light or catch a glimpse of the vines glistening from dew this snowy January.
Located in Afton, Veritas Vineyards & Winery is a 30-minute drive west of downtown Charlottesville off of Routes 250 and 151. Wine club members at Veritas receive $15 off of the $100 rental fee for the igloo.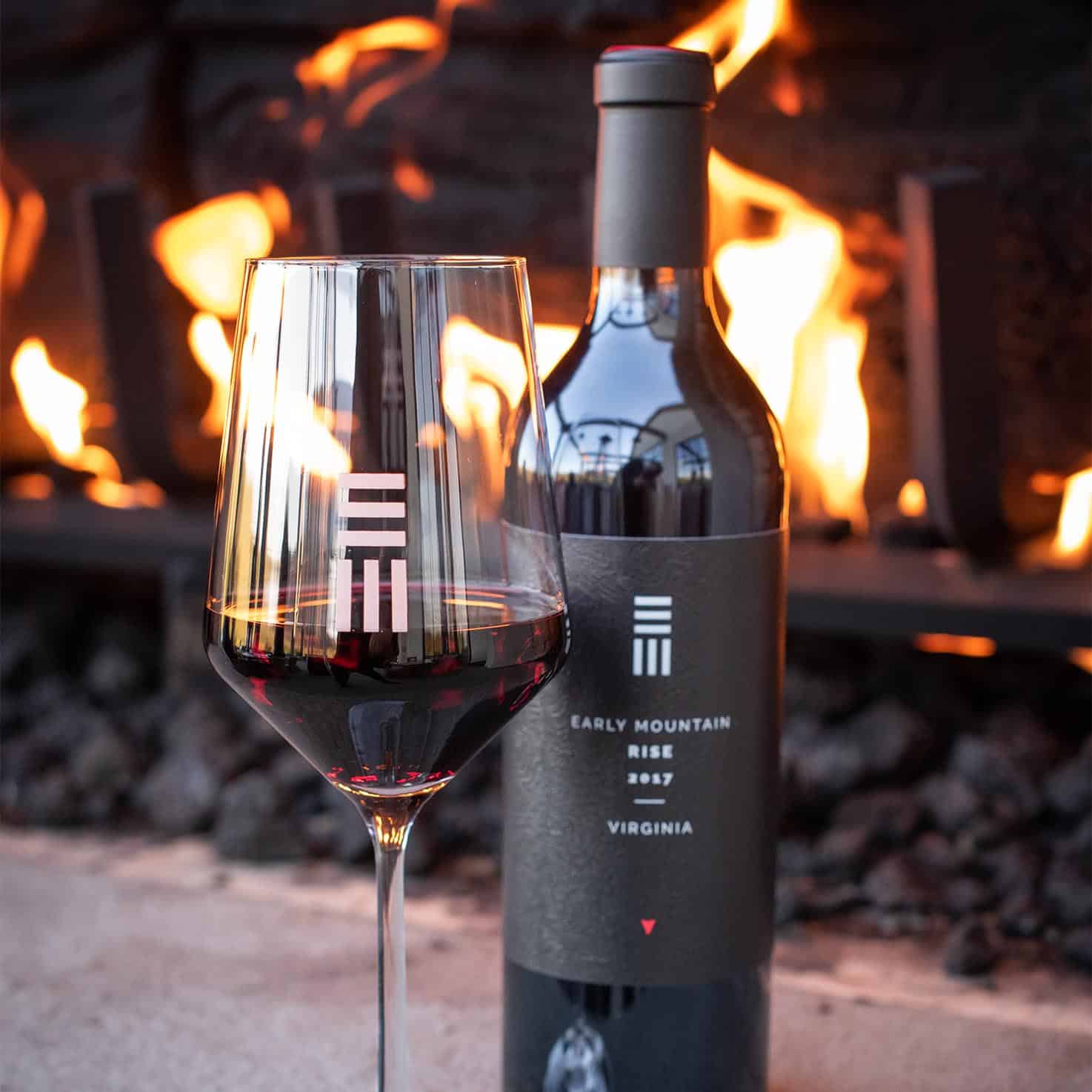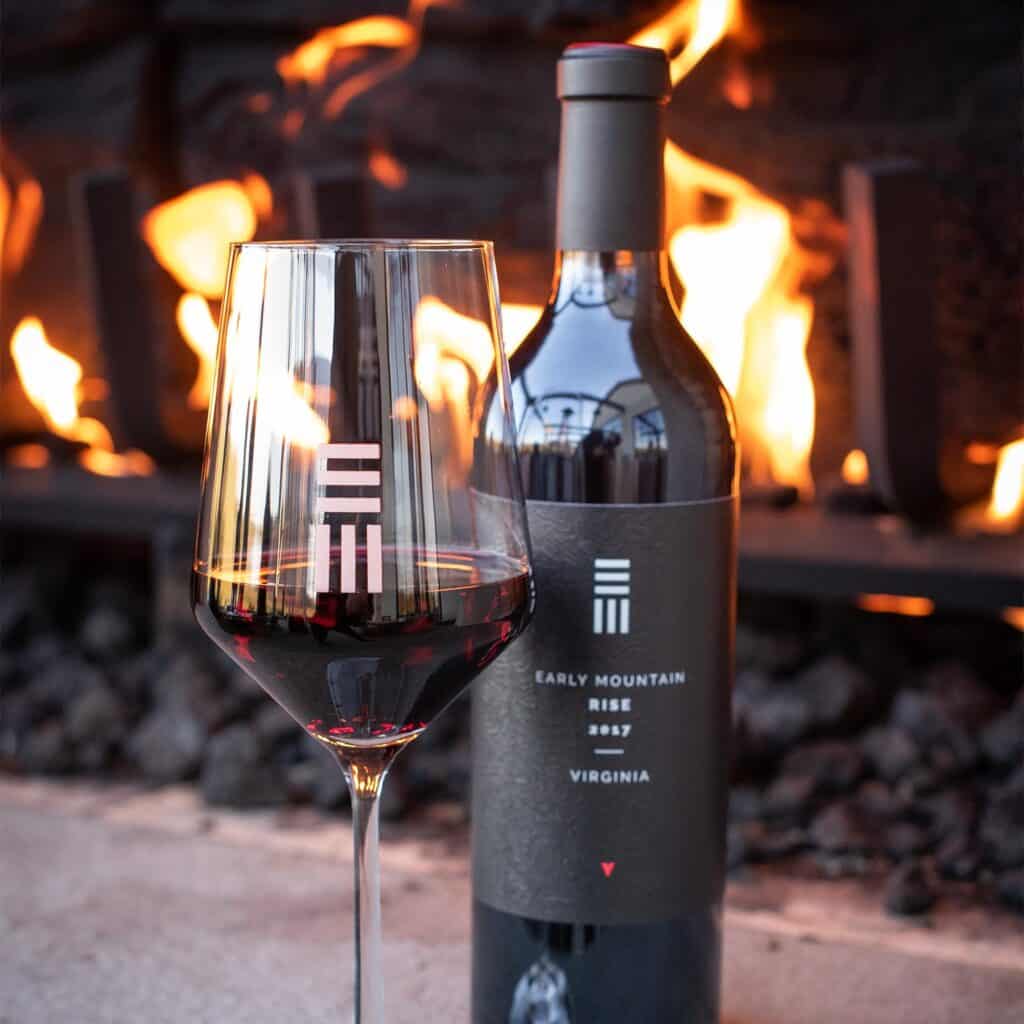 The rustic and warmth of Early Mountain Vineyards's tasting room with its roughhewn wooden tables and comfortable muted couches gives you the feeling of spending an afternoon in a wintry cottage. Request the Elevation Tasting to sample five exquisite wines, including a pre-release sampling, which also includes a duo of bites from Chef Tim Moore.
In addition to the extensive wine selection, the kitchen offers seasonal produce from local farms, artisanal cheeses and charcuterie, all hand-selected by Early Mountain's culinary team. The Firefly Farms Merry Goat Roam includes hints of thyme and is made all the more delectable with a cranberry and ginger compote. The hearty and belly-warming small bites are perfect seasonal snacks—from the pear barley risotto with butternut squash to the sorghum glazed pork bell with crispy Brussel Sprouts—that you may not be up for sharing.
Early Mountain Vineyards is situated at the northernmost point of the Monticello Wine Trail and is 30 miles north of downtown Charlottesville, or a few hours drive from Richmond or Washington, D.C.
RdV Vineyards has its roots in the history of Virginia winemaking and is a homage to the Founding Fathers' interest in cultivating wines to rival those considered the best in the world. The iconic white farmhouse with its towering silo as the focal point is seamlessly integrated into the surrounding Virginia farmland. For those seeking an exclusive wine tasting experience, look no further than RdV Vineyards. RdV is offering tasting and tours by appointment only this winter.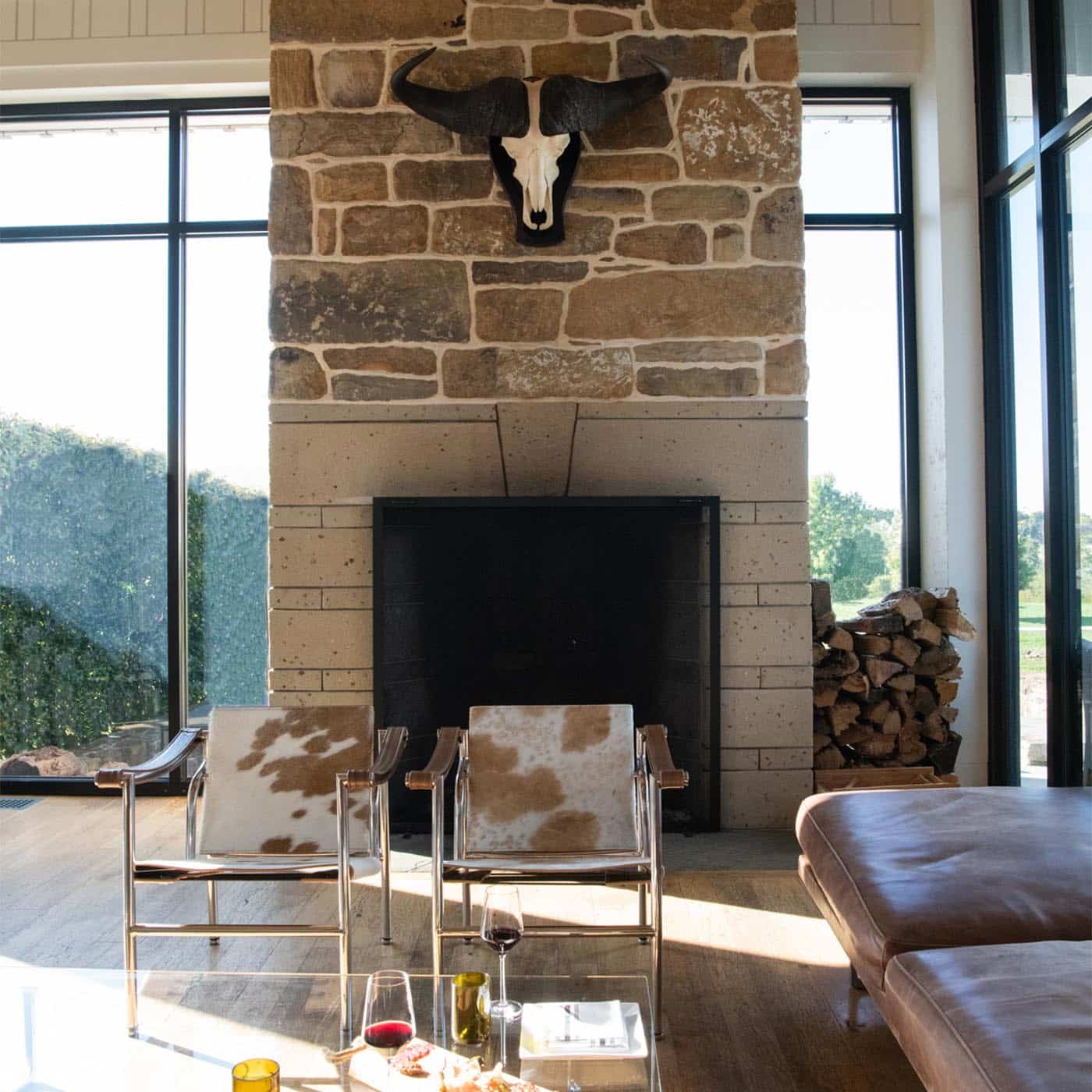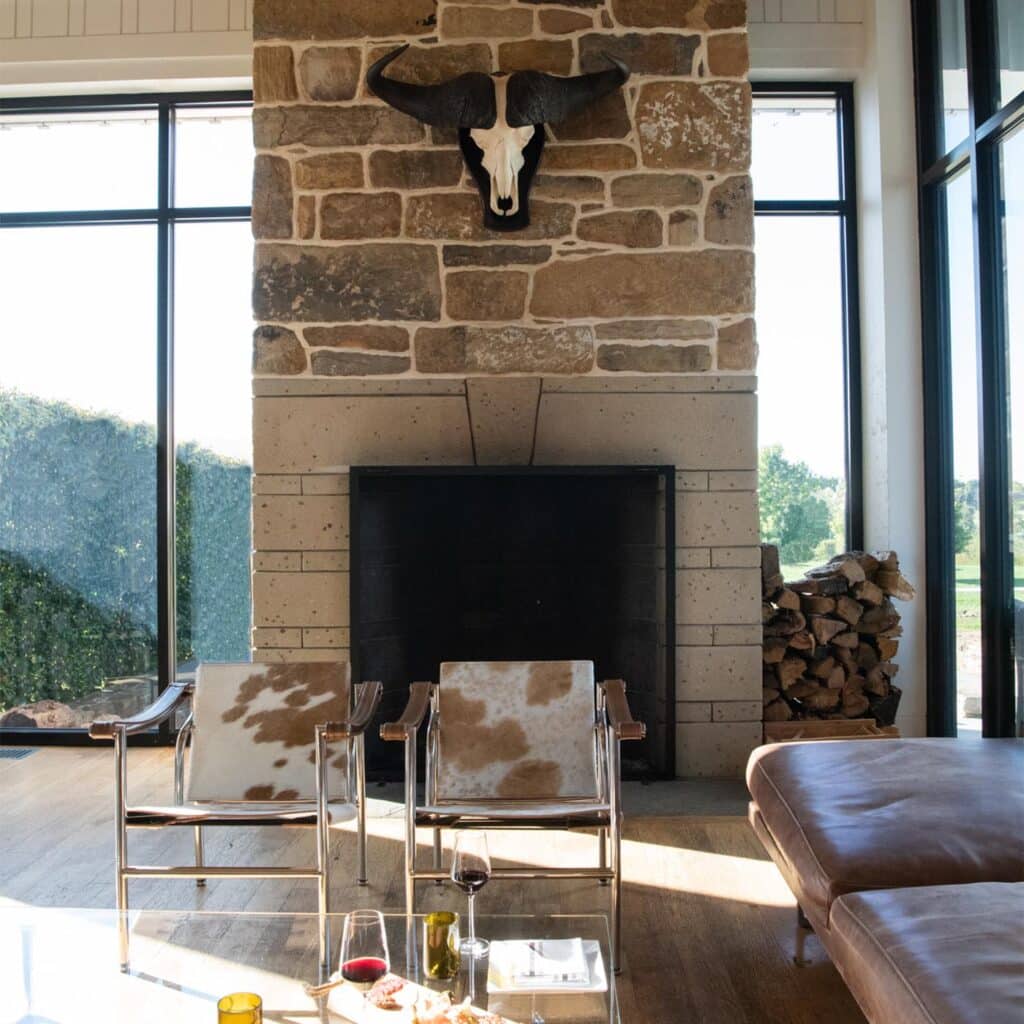 Enter into the stucco and brick wine cellar and learn from the experts while walking around the oak wine casks. Stroll through the golden orange and brown fields before tasting the velvety Cabernet and sampling a scrumptious charcuterie board.
RdV Vineyards is in Delaplane, so for those traveling from Charlottesville, drive 90 miles north on Route 29. For those coming from the heart of downtown Washington, D.C., RdV Vineyards is one hour West of the district along I-66. For the health and safety of the staff, RdV is presently only offering private tours and tastings, which run $120 per person and must be reserved in advance.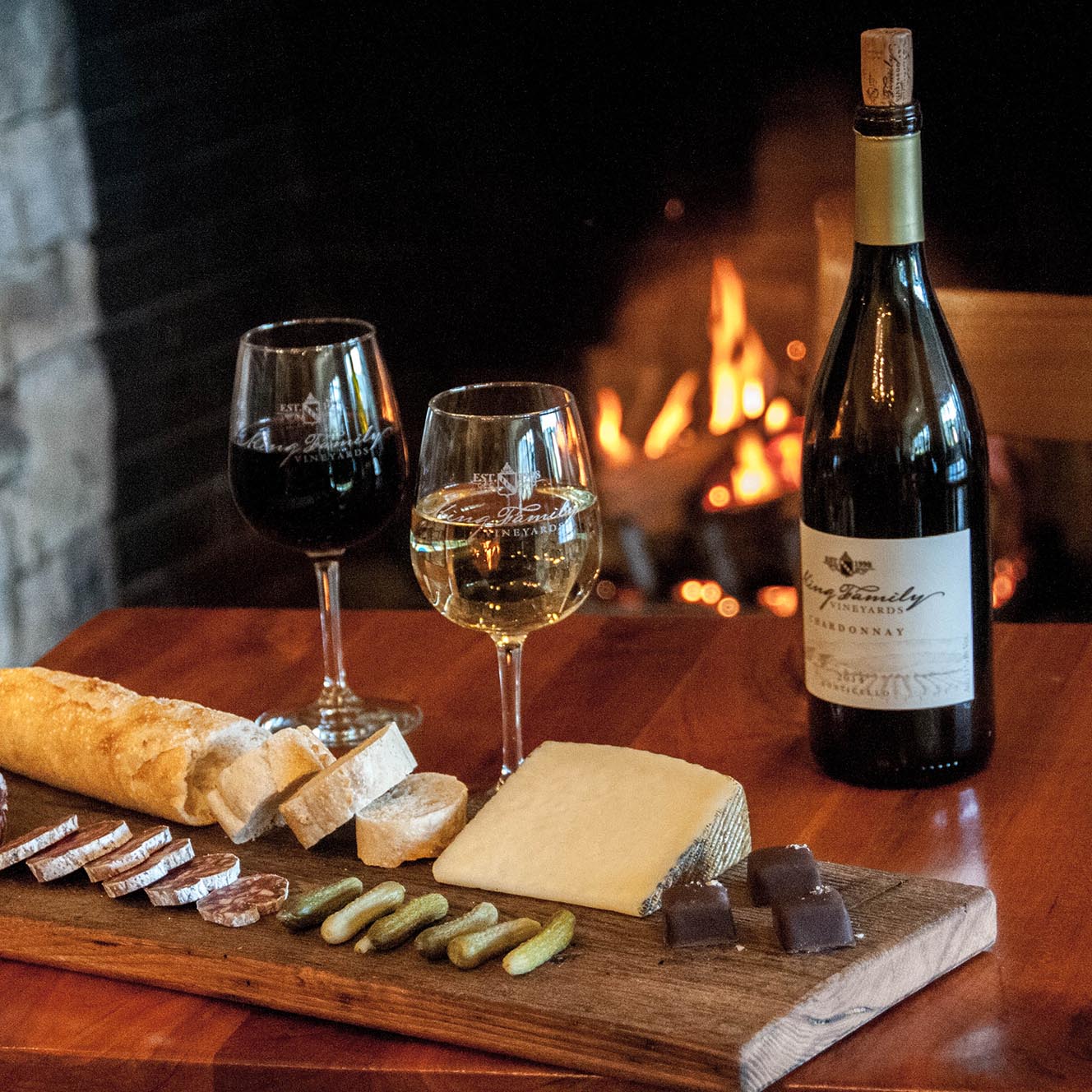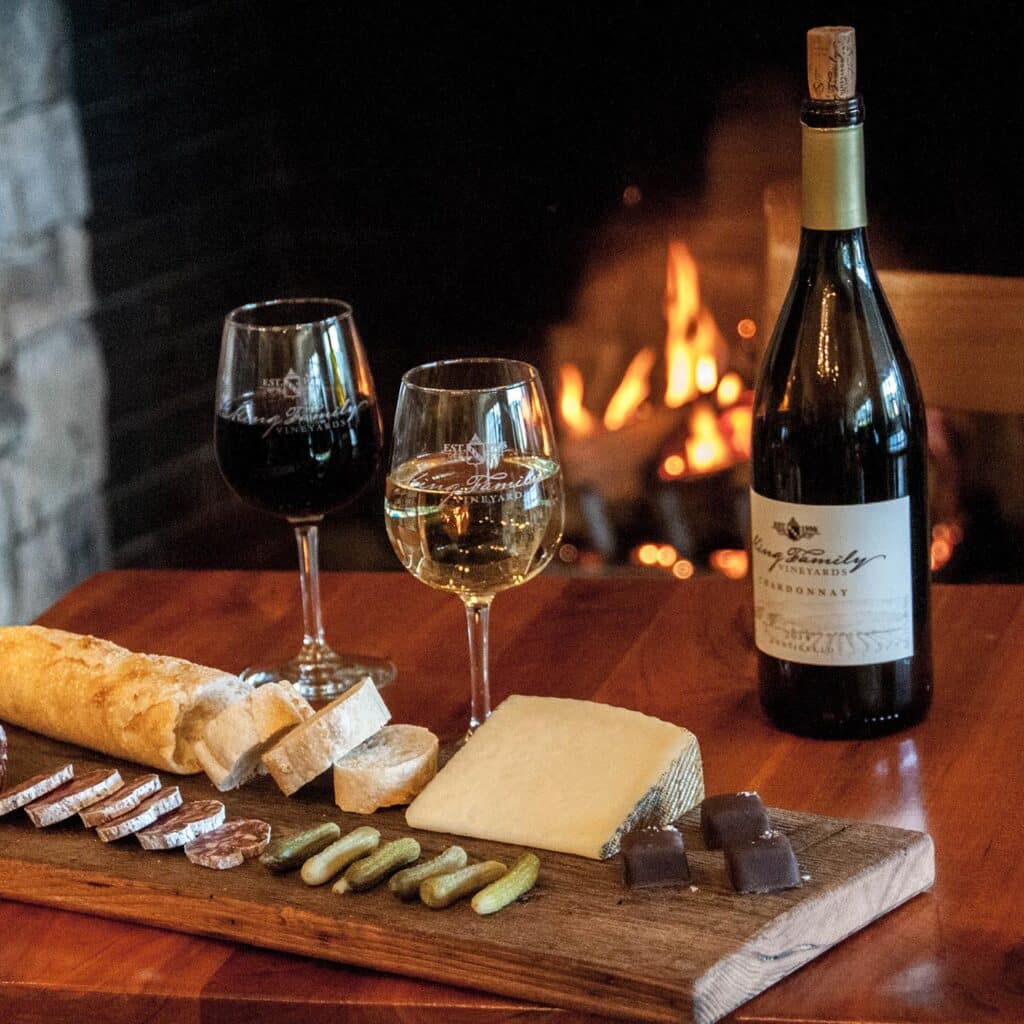 Snuggle up next to one of two of King Family Vineyards's indoor fireplaces with the newly released sparkling wine Brut, a Blanc de Blanc made in the traditional method. On a sunny winter's day, sit in the Adirondack chairs around the four wood burning fire pits and look out over the Blue Ridge Mountains encircling the iconic King Family Roseland Polo Field.
King Family is also now offering a three pack of Winter Whites for those who prefer enjoying white wine during every season. Guests are welcome to bring their own food to eat outside by the fire pits. King Family Vineyards is located in Crozet and is 20 minutes East from downtown Charlottesville.
Looking for an evening activity to mix up the work week? King Family Vineyards is hosting Trivia Night every first and third Wednesday of the month beginning in January and spanning through March. Trivia will be held from 6:00–8:00 p.m. in the evening at the Pavilion. Invite your most well read friend, pack a personal picnic or order the pre-packaged gourmet snack baskets with meats, cheeses and chocolates, and enjoy a warm and fun-filled evening by the fire drinking some of the best wines in Virginia wine country.
The rustic, elegant Harvest Barn at Stone Tower Winery is a lovely place to spend the afternoon wine tasting on a chilly February day. The plush chairs and sofas or the high tops and tables next to the bar make for a relaxing and enjoyable space to pass the time. Fire pit seating is available by reservation for wine club members, and non-members can sit at tables with heaters looking out over the expansive view of rolling hills and Virginia countryside.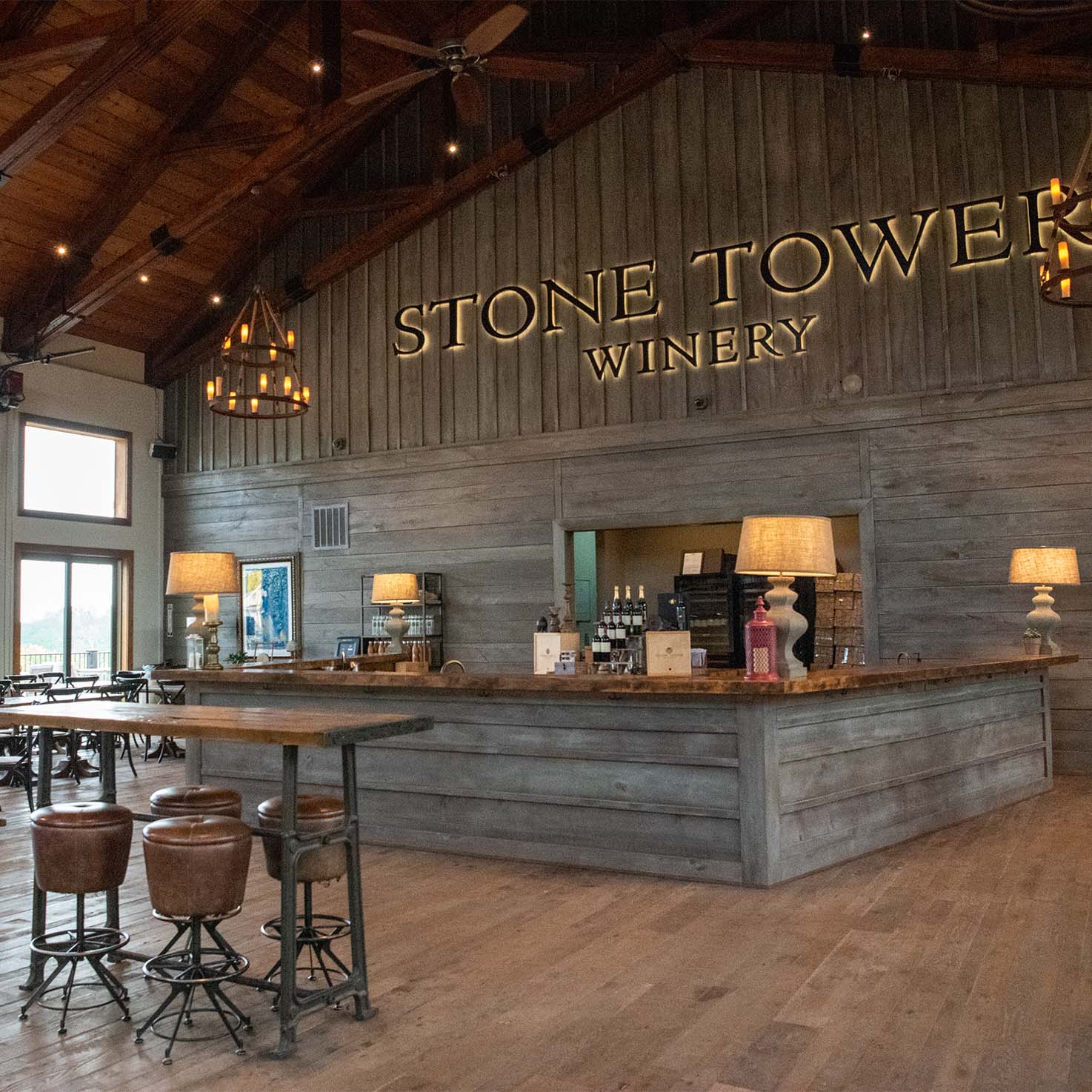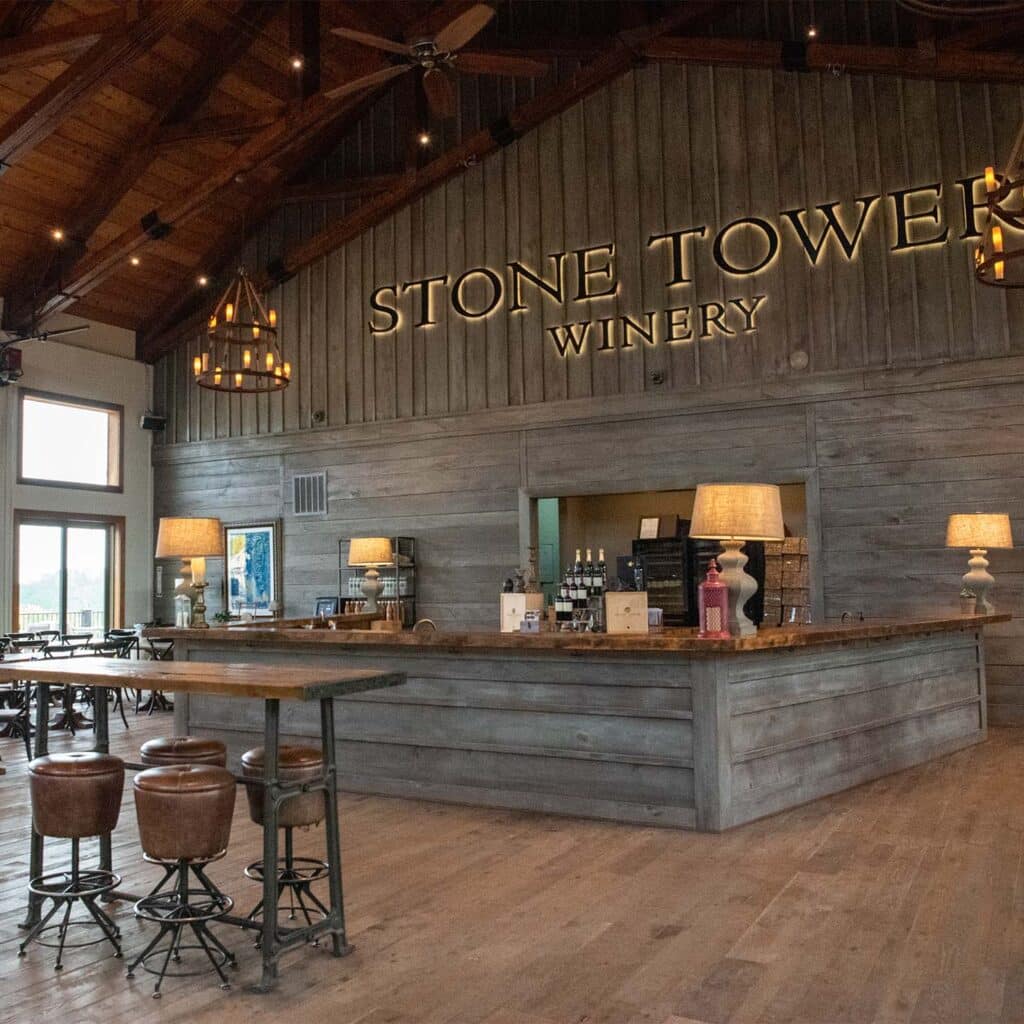 Mulled wine is an excellent option for those looking to warm their bellies, and it pairs perfectly with the paninis and soups that Stone Tower Winery has to offer.
Members of Stone Tower Wine Club can enjoy exclusive access to the Tower View Tasting Room for the best views while wine tasting. If those who are not yet members, the Harvest Barn allows walk-ins and is family-friendly; reservations are always recommended for weekends.
Find even more Virginia tasting rooms, as well as Virginia's newest wineries, offering all of your favorite reds, whites, rosés and dessert wines all year long. Or, visit one of the state's many breweries or ciders with equally-pleasing, award-winning craft beverages. ~
ABBY MEREDITH ARMISTEAD is a Double Hoo who loves all things Charlottesville and equestrian. Abby grew up competing through the Arabian Horse Association, where she found success as a four-time Youth National Champion. During college, Abby made the switch to Hunter Jumpers and competed throughout Virginia. Abby worked as an attorney in Washington, D.C. and now is a freelance writer living in Charlottesville, where she spends her weekends hiking with her dog in the Blue Ridge Mountains, frequenting the farmers market and reading any novel she can get her hands on.
R. L. JOHNSON is our co-publisher and creative director, Robin Johnson Bethke, who began her career as a professional photographer in Los Angeles before moving into graphic design and art direction when she relocated to Charlottesville in 1994. As our company's co-founder and visionary, she enjoys all aspects of the publishing process from story conception to graphic design to photography. Her work is often seen in many of our publications.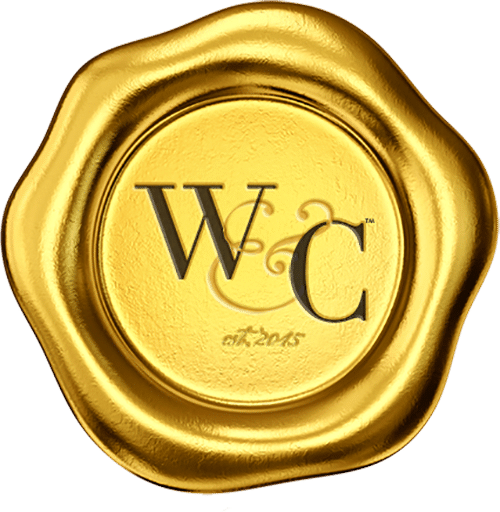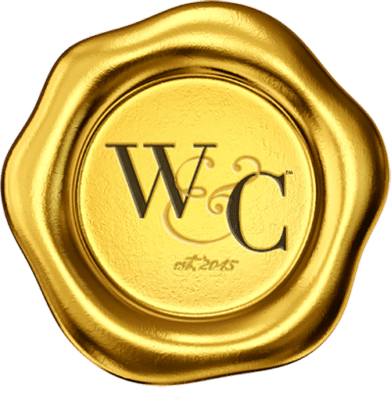 Virginia Wine & Country celebrates elevated living in Virginia Wine Country. Virginia Wine & Country Life is a semi-annual luxury print magazine with a full digital presence. The Virginia Wine & Country Gold Book is an annual guide to the top award-winning wines, wineries and experiences in Virginia Wine Country. The annual Virginia Wine & Country Wedding Planner is an art book of elegant Virginia weddings. The brand includes the Virginia Wine & Country Shop in Ivy, Va. It is a beautiful lifestyle boutique that brings the pages of the magazines to life. Virginia Wine & Country tells the stories of Virginia wineries, the farm-to-table movement, luxury travel, entertaining, art and the elegant country lifestyle. Ivy Life & Style Media also provides branding, web design and PR services for the wine industry.