From their small commercial kitchen space, Laura and Anwar Allen of the popular Allens Scottish Shortbread are realizing a dream begun by Laura's grandmother, Jessie Rabbit. During the 1980s, from her bed & breakfast in the Berkshires, Grandma Rabbit—an immigrant from Scotland—baked and served shortbread just the way her family always had: as a "wee nibble," appropriate anytime, especially with a spot of tea.
Laura remembers seeing Scottish shortbread on the table in the same way one might keep flowers or hard candy. It became so popular with guests that Grandma Rabbit decided to sell the budding shortbread baking business to spend more time with her family.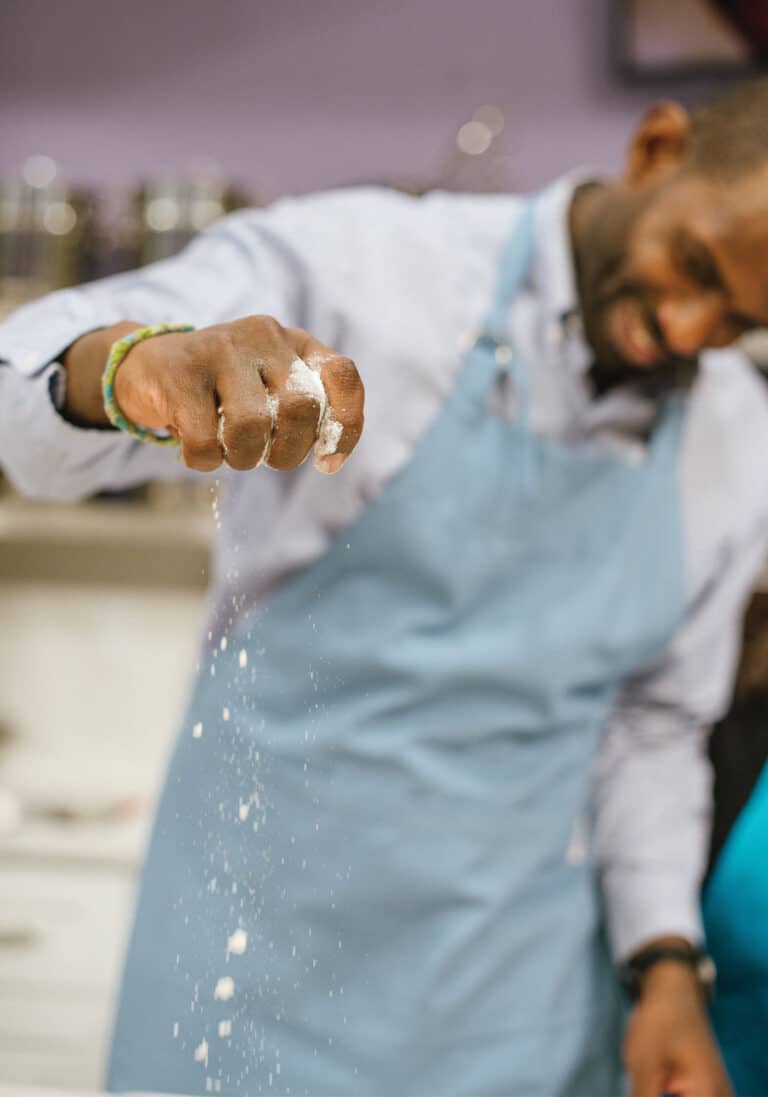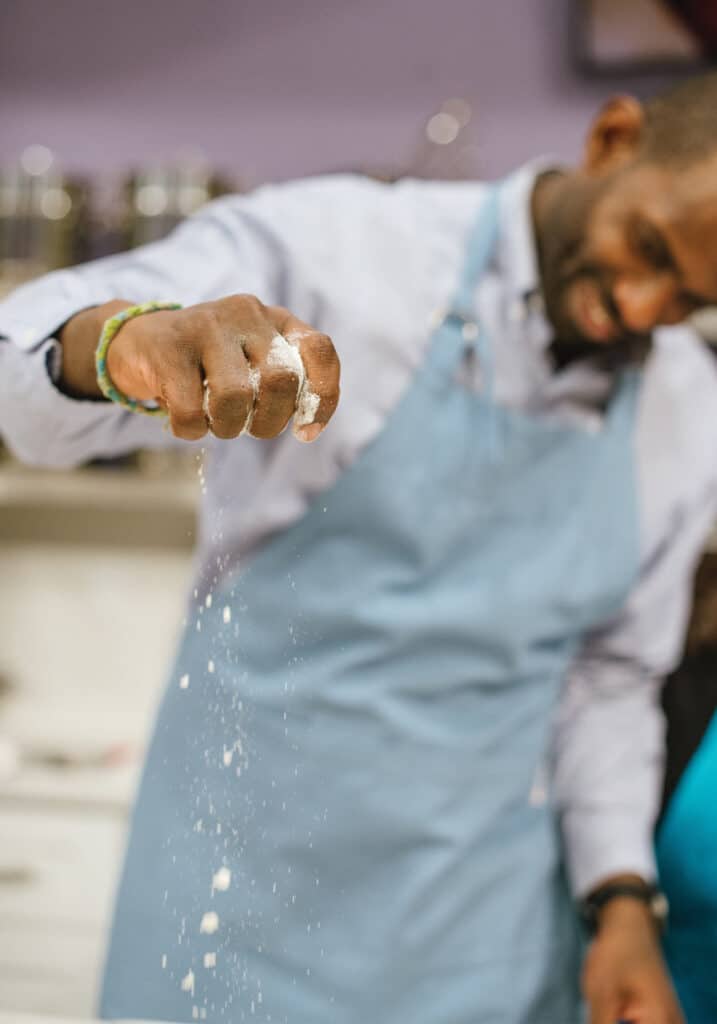 20 years later, Laura and Anwar met at the University of Virginia. Laura recounted these stories to him, and Anwar, a first generation American himself, recognized the dream. After graduating UVa with degrees in English Literature and African American Studies, and following a short stint running a digital media and marketing company, the Allens decided to take the chance as bakers.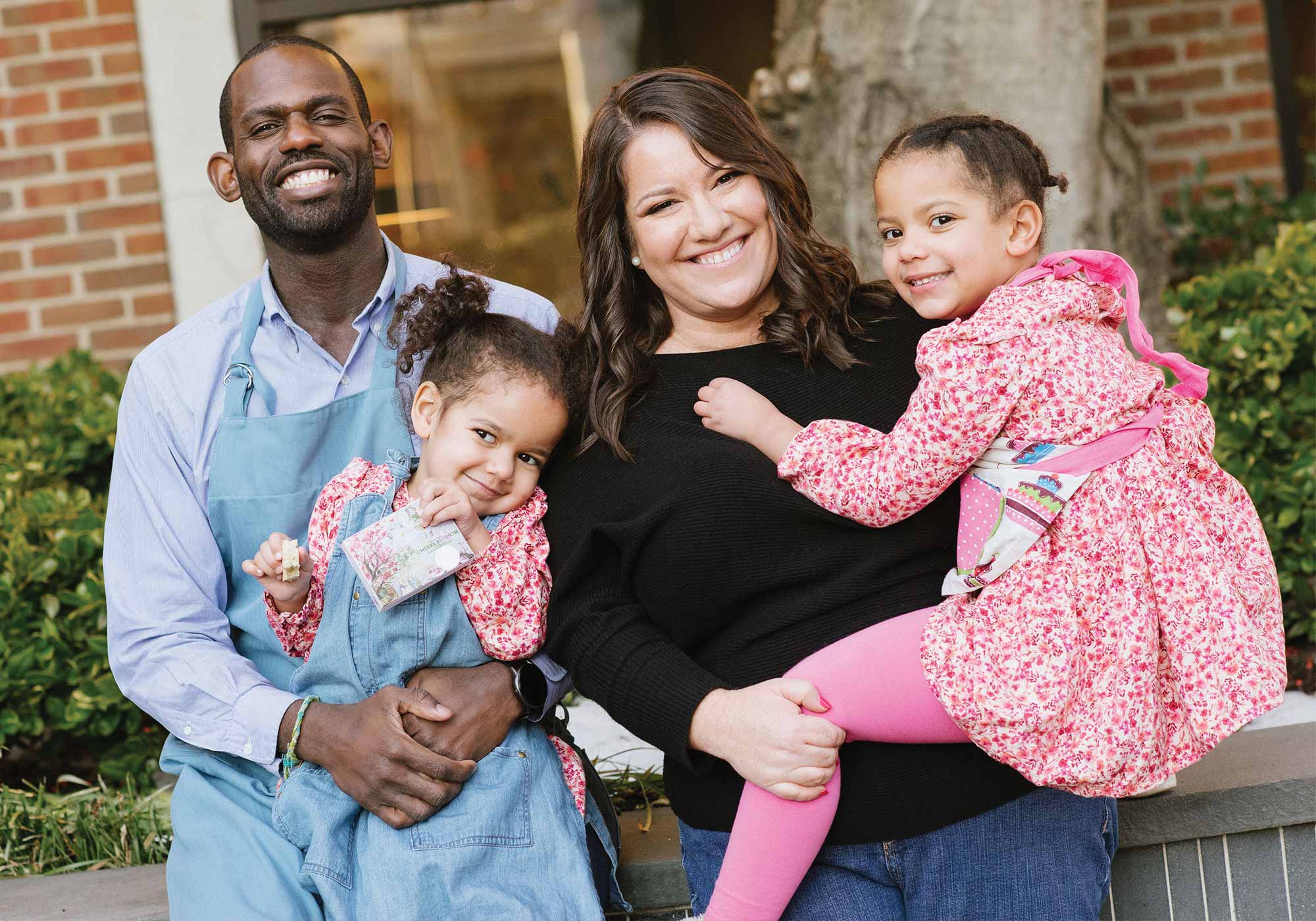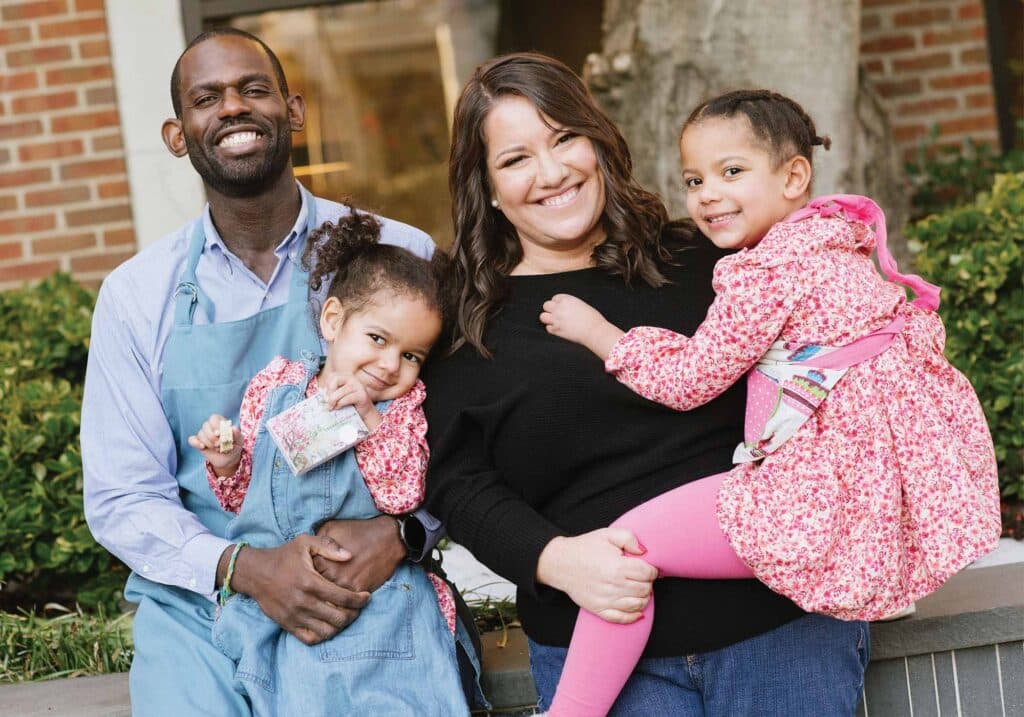 Allens Scottish Shortbread, A Family Business
The Allens wanted Allens Scottish Shortbread to to be
uniquely
theirs. They incorporated the Allen family Scottish tartan on
all of
their packaging.
In 2014, with a small loan from Grandma Rabbit, they started making
just
enough shortbread for the Charlottesville City Market
. The shortbread
is baked
and cut
locally
in Charlottesville, Virginia. Each box bears its own charming illustration and story.
A sweet family of bunnies wearing the Allen family Scottish tartan are on every box of shortbread to symbolize the real family behind the treat
.
The experience and contacts that the Allens formed during their marketing days began to pay off with placements for their shortbread cookies in Charlottesville area shops
.
Then came a larger movement onto the shelves at Whole Foods stores throughout the region and even through the QVC shopping channel
. "We're blessed with so many great business partners," says Anwar.
Shortbread with Harney & Sons Tea
The Allens offer 12 shortbread cookie flavors inspired by the season and by their relationship with
Harney & Sons Fine Teas.
This relationship dates back to the early days of the tea company as John Harney, the founder of Harney & Sons, sourced his Scottish shortbread from a local Scottish baker. Today, John's grandson, Emeric, has partnered with this same baker's granddaughter, Laura, to
create delicious, fresh-baked shortbread with tea flavors as a nod to their shared British heritage.
For over 40 years, Harney & Sons Fine Teas of England has stayed true to its simple promise to deliver customers the finest quality tea possible
.
Founded by John Harney and his wife Elyse Harney in 1983, the business
was inspired by
an enthusiastic love for tea and remains in the Harney family today
.
Now led by the second and third generations of Harneys, Harney & Sons Tea offers over 300 varieties of exceptional teas
.
The Allens began an innovative partnership with the company in 2019 to use the brand's special tea blends in their shortbreads
. Popular Harney & Sons Tea flavors infused into the shortbread cookies include Earl Grey, lavender, cinnamon spice and Meyer lemon. They are combining their rich cultural traditions in making this new tea-infused shortbread cookie collection and charming new cookie-lovers along the way.
The latest addition to the made-in-Virginia shortbread collection is a chocolate chip shortbread. It brings a delicious twist to the traditional shortbread.
The classic flavor has box illustrations of the Allen family Scottish tartan on the lawn of The University of Virginia, adding a bit more family history to the sweet treat
.
Pairing Shortbread & Tea
Laura recommends enjoying their shortbread with Harney & Son's London Fog, Paris & Earl Grey Supreme teas with milk. "They all pair perfectly with the shortbread for a lovely tea time," she says. Whether enjoyed on their own or accompanied by a hot cup of comforting tea, Allens Scottish Short Bread is an excellent sweet treat. Read on in this story for an easy Millionaire's Shortbread Recipe crafted by the Allens that you can enjoy at home, perhaps with a delicious cup of Harney & Son's tea.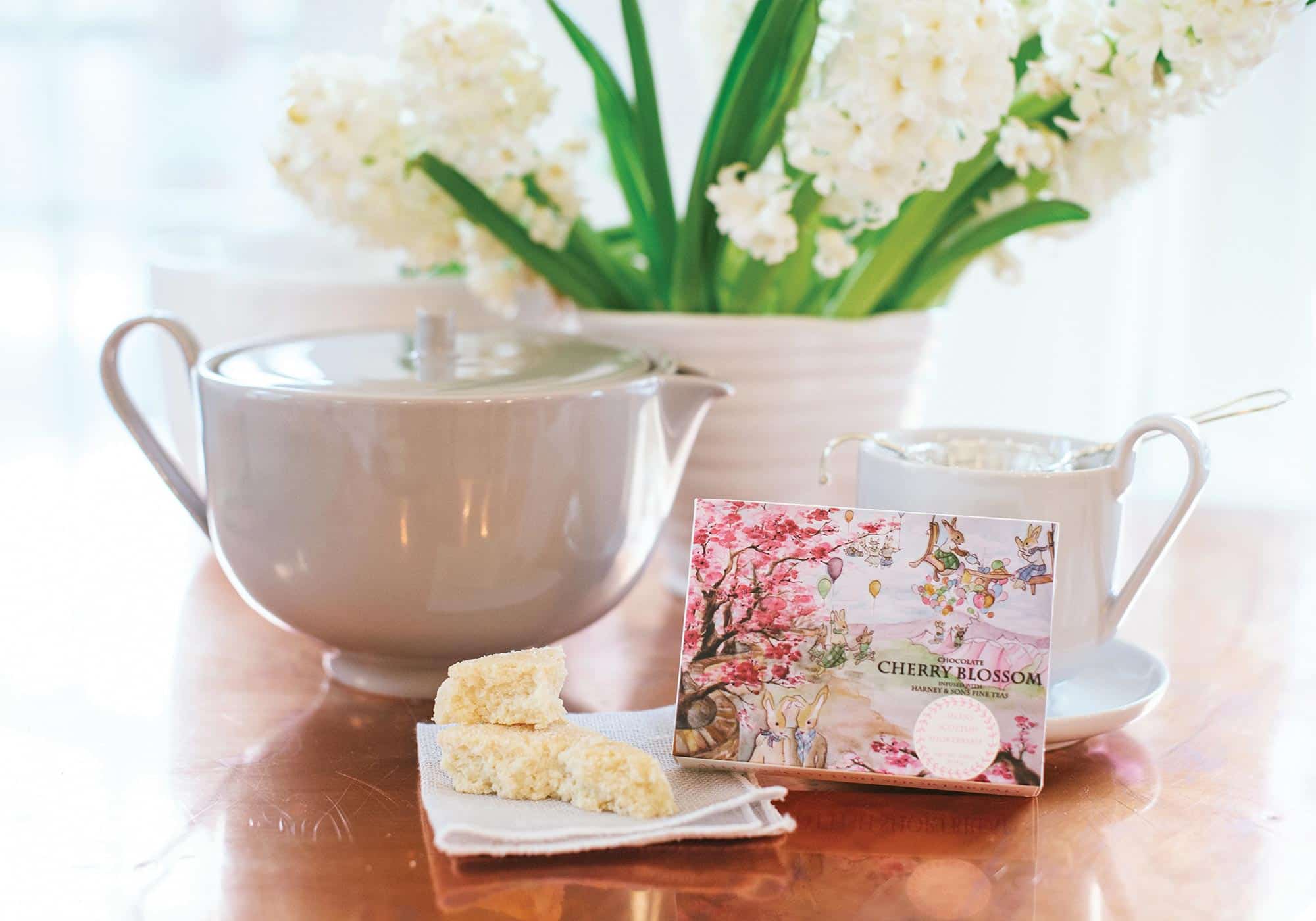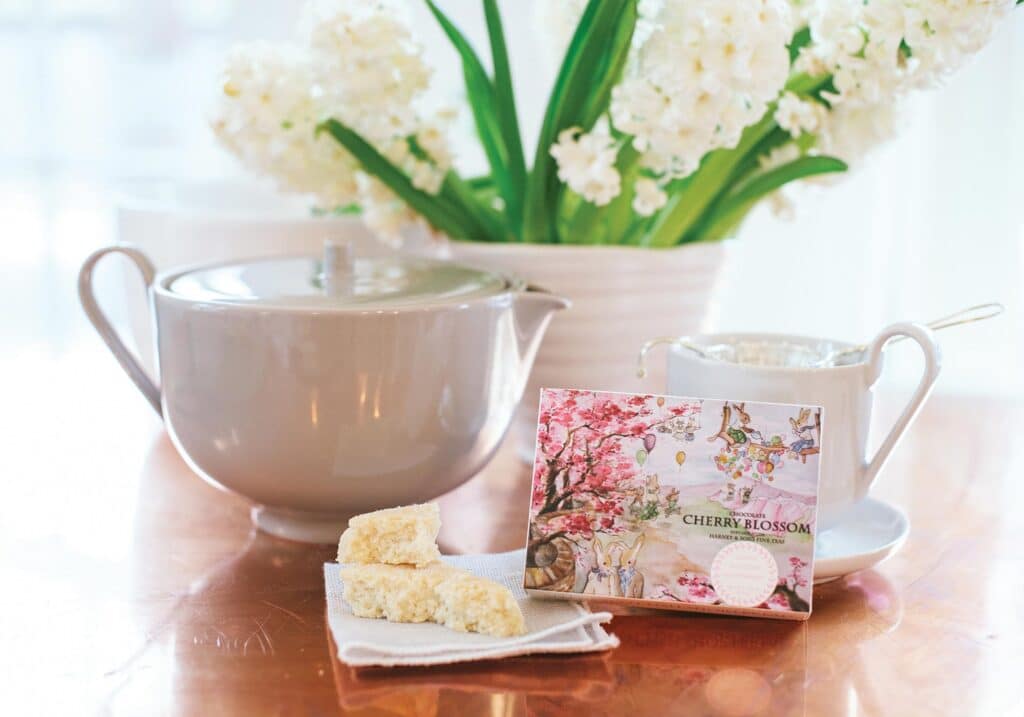 Scottish Shortbread, Growing A Tradition in Virginia
Today, using custom shortbread pans and the same shortbread cutters that Grandma Rabbit used 40 years ago, the Allens produce over 60,000 boxes of their amazing Scottish shortbread each year. With her vibrant storytelling, whimsical artistry and devotion to her roots, Laura feels that she is "weaving a tapestry of culture for a culture-specific product" and bringing Americans that Scottish tradition of a "wee nibble" of shortbread, appropriate anytime, especially with a spot of tea. She loves that the family baking business is continuing into the future and that their daughters are part of the story.
You can purchase these delicious shortbread cookies at retailers throughout Virginia or from Allen's Scottish Shortbread Online Shop.
Learn more about the renowned food and drink makers paving the way for greatness in Virginia Wine Country with Virginia Wine & Country's Meet the Maker series. From award-winning winemakers, gardeners and Michelin Star chefs, Virginia is home to a robust farm-to-table movement defined by culinary delights and craft beverages such as heritage hard cider and award-winning craft beer. This article originally appeared in Book 14 of Virginia Wine & Country Life. Start your subscription here or give a gift subscription. ~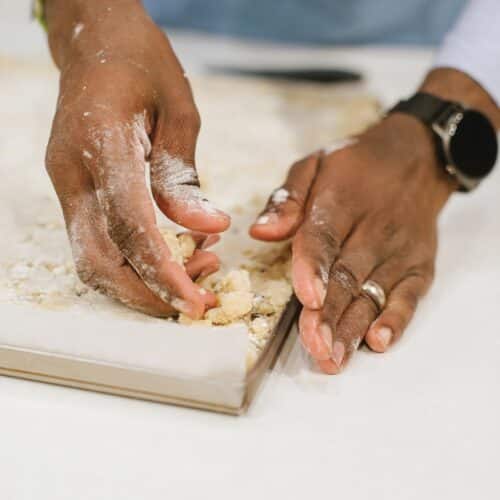 Easy Millionare's Shortbread
A classic Scottish treat sure to satisfy any sweet tooth. Caramel shortbread, also known as caramel squares, caramel slice, millionaire's shortbread, millionaire's slice, chocolate caramel shortbread, and Wellington squares is a biscuit confectionery item composed of a rectangular, triangular or circular shortbread biscuit base topped with caramel and milk chocolate.
Ingredients
1

box

Traditional Allen's Scottish Shortbread

14

oz

Condensed Milk

8

oz

Ghiradelli Chocolate
Instructions
Caramelized Condensed Milk
Fill a large saucepan with water and bring to a boil over medium heat

Place unopened can of condensed milk in the boiling water, cover and let simmer for three hours, turning the can every half hour to prevent scorching

Remove the can and let cool
Chocolate Layer
Break the chocolate up into small pieces

Microwave for 30 second intervals, stirring in between rounds until fully melted
Millionare Shortbread
Spread a layer of the caramelized condensed milk on top of the shortbread layer and chill.

Spread a layer of melted chocolate over the chilled caramel and shortbread base and sprinkle with sea salt. Chill in the fridge until your millionaire's shortbread is set.
Notes
Tip: Millionaire's Shortbread keeps best when cut into squares, individually wrapped in tinfoil and frozen.
BRIAN MELLOTT has a master's degree in education, and is a writer and photographer whose work shows his passion for food and the people who create it.
JEN FARIELLO has been taking beautiful photographs since 1996, specializing in journalistic, fine art wedding and portrait photography. Jen's work has been featured in many regional and national publications like Time, People, Rolling Stone, Southern Weddings, The Knot, Weddings Unveiled, Southern Living and Wine & Country Weddings.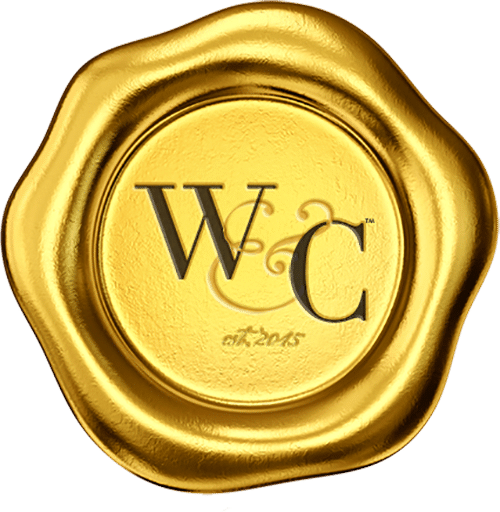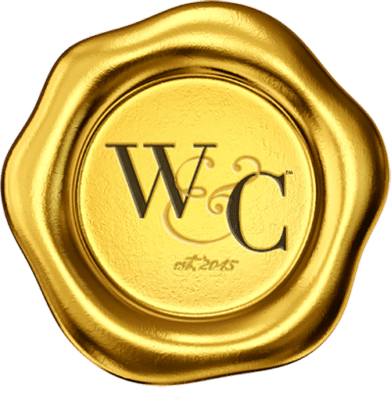 Virginia Wine & Country celebrates elevated living in Virginia Wine Country. Virginia Wine & Country Life is a semi-annual luxury print magazine with a full digital presence. The Virginia Wine & Country Gold Book is an annual guide to the top award-winning wines, wineries and experiences in Virginia Wine Country. The annual Virginia Wine & Country Wedding Planner is an art book of elegant Virginia weddings. The brand includes the Virginia Wine & Country Shop in Ivy, Va. It is a beautiful lifestyle boutique that brings the pages of the magazines to life. Virginia Wine & Country tells the stories of Virginia wineries, the farm-to-table movement, luxury travel, entertaining, art and the elegant country lifestyle. Ivy Life & Style Media also provides branding, web design and PR services for the wine industry.
Summary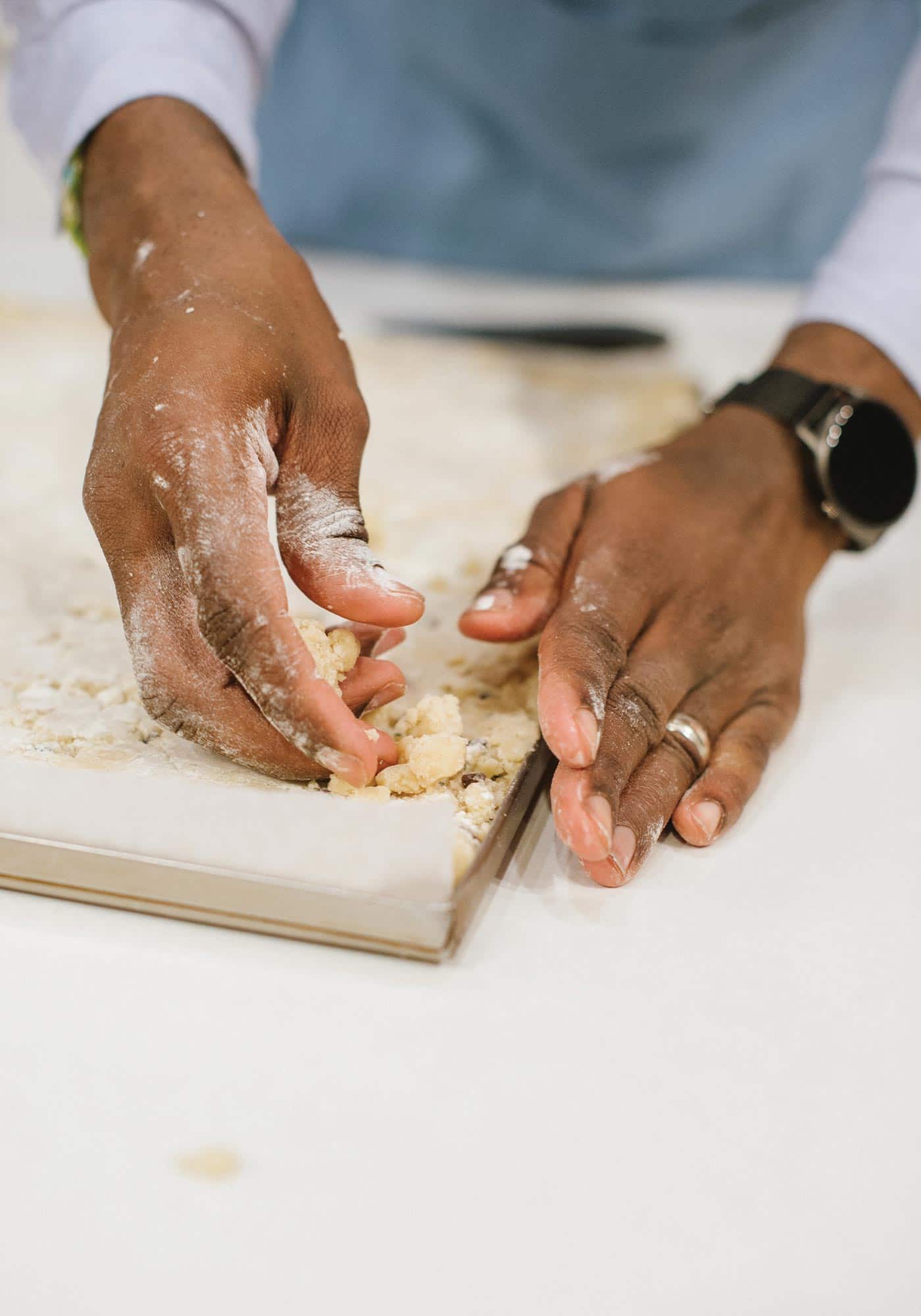 Recipe Name
Easy Millionaire's Shortbread Recipe
Author Name
Published On