It's already spring horse racing season. Some of our favorite local and regional events are coming up soon. Depending on the race you attend, you could see anything from sundresses with sandals to cocktail dresses and heels for the women, and button-down shirts with chino shorts to sport coats and ties for the men.
Check out this breakdown of the dress codes, as well as our lists of ensemble must-haves for the upcoming Foxfield Spring Races and the Virginia Gold Cup so that you are ready to enjoy a day at the races in proper spring fashion.
The Look for the Ladies
Foxfield Spring Races: Preppy and dressy casual. Women often don colorful spring dresses, sandals and sun hats.
Virginia Gold Cup: "Afternoon dress." These are "Sunday Best" dresses often paired with flats and a sun hat.
The Must Haves from The Wine & Country Shop:
A bag to carry necessities like sunscreen and any souvenirs you collect at the races. (The French Backpack.)
Chic accessories to complete your ensemble. (Pink Opal Teardrop Bracelet and Pink Teardrop Earrings by Harriet & Vee.)
Odes to spring. You will see these intertwined into the outfits of many racegoers. (Rabbit Pin.)
A Colorful Scarf. (English Garden Hat Scarf.)
A sun hat and colorful scarf or a fascinator. Not only is this a dress code must, but it will also protect your face from a day in the sun! (The Polo Hat.)
A comfortable sun dress. We recommend a dress that is easy for you to move around in. There is plenty to see at horse races with vendors, tailgating and competition. You want to be able to walk around easily in the grassy areas and to be comfortable standing and sitting down. (Dolce Vila Dress by Effie's Heart from Verdigris.)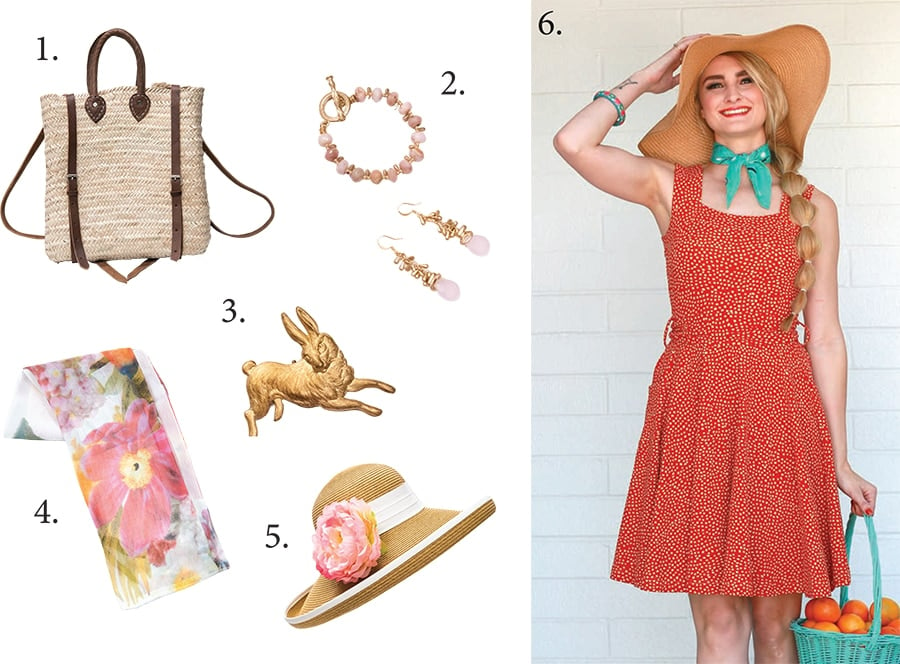 ---
The Look for the Gents
Foxfield Spring Races: Preppy and dressy casual. Men often sport button-down shirts and chino shorts or kakis with sport coats and ties (often bow ties).
Virginia Gold Cup: "Afternoon dress." A slightly more formal event, shorts are not considered appropriate at these races. Men most often wear sport coats with dress shirts and dress pants.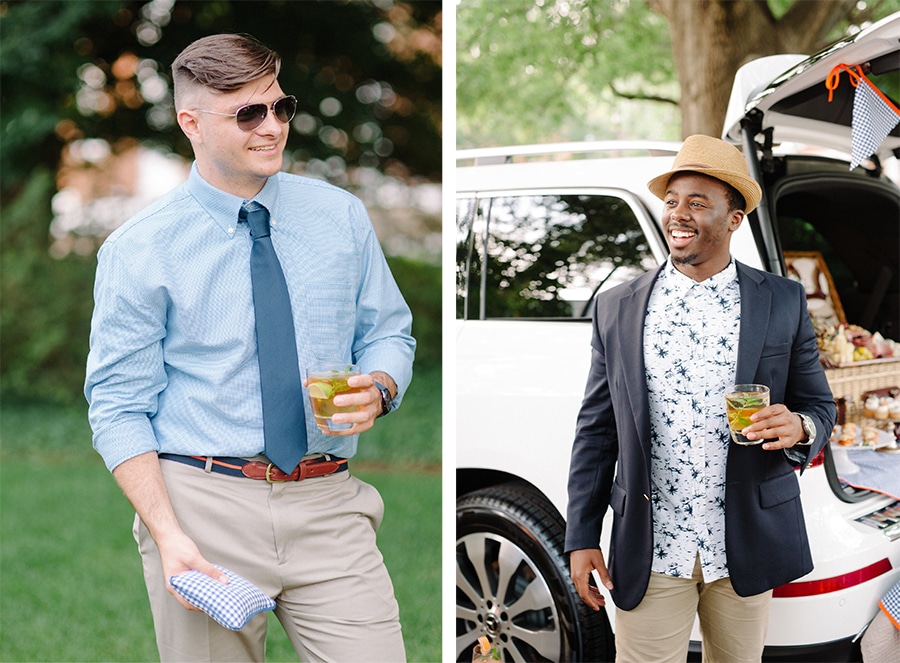 The Must Haves from The Wine & Country Shop:
A light button-down shirt. This will give you a neat, dapper look while keeping you from getting too hot in the April/May sun. (Stone Rose Shirt from Verdigris.)
A bow tie. These are especially popular at The Foxfield Races, and make for the perfect finishing touch for any formal outfit. (The Prince's Paisley Blue Ridge Bow Tie.)
A slim wallet. Carrying a money clip or a pocket wallet will take up less space in your pockets, and force you to only carry the essentials—which also means there is less for you to lose during the festivities. (Gator Money Clip and Ostrich Pocket Wallet by Chuck Pinnell.)
A key fob. If you are driving, this is a great way to keep up with your keys during a day of celebrating. (Barrons-Hunter Suede Tassel Silk.)
A dependable belt. You want to be comfortable, and a belt will finish your look with a tucked-in shirt. (Hoof Pick Belt by the Wiley Brothers.)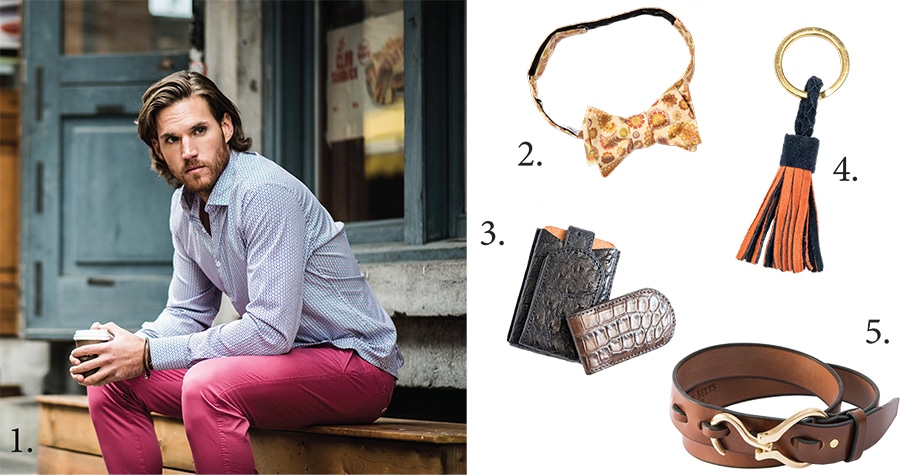 These annual horse races are always a fabulous and social time with stylish outfits, tailgating and, of course, watching the thrilling competition. If you have any questions about the dress codes for the upcoming events, be sure to visit the Foxfield Spring Races and Virginia Gold Cup websites, as both events address dress code in the FAQ portions of their site. If you are planning to tailgate at either event, be sure to visit The Wine & Country Shop for chairs, corn hole boards, picnic baskets, linens and more!
We look forward to seeing you at the races! ~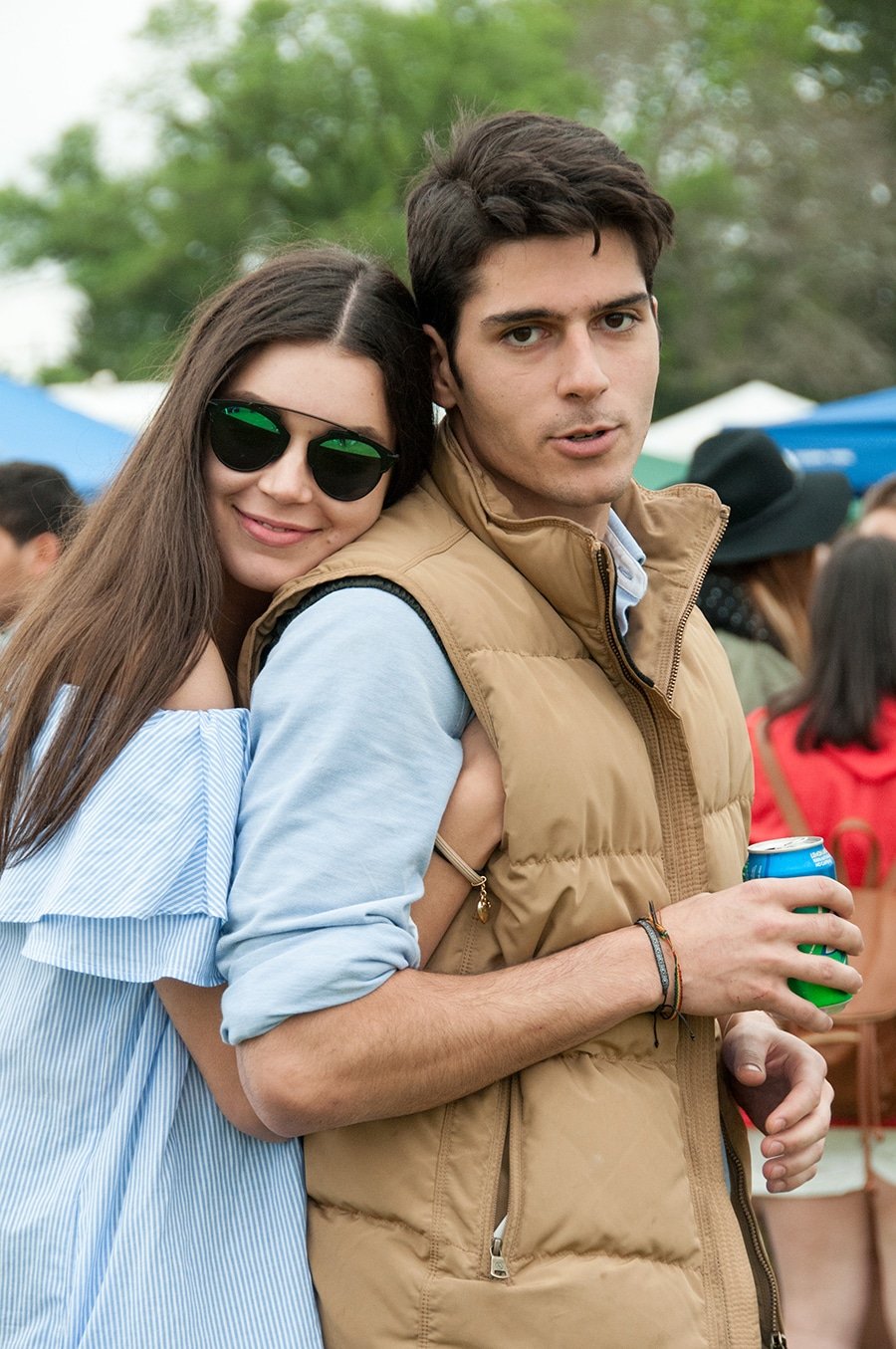 Photo Credits:
Lead Image by Richard Clay, Courtesy of the Virginia Gold Cup
"For the Ladies" Lifestyle Images: Photos by Jen Fariello | Styling by Taz Greer & R. L. Johnson | Makeup by Rouge 9 | Hair by Top Knot Studio | Jewelry by Ana Cavalheiro Fine Jewelry | Drink by Exchange Events
"For the Gents" Lifestyle Images: Photos by Sera Petras | Styling by Marisa Vrooman of Orpha Events | Sunglasses from Primary Eyecare | Jewelry from Andrew Minton Jewelers | Beverages from The Bitty Bar | Catering from The Local | Desserts from Kilwins & Paradox Pastry | Transportation from Mercedes-Benz of Charlottesville
Tailgate Etiquette: Tips for Being a Great Guest
Want a cheatsheet for how to be the ultimate guest at your next tailgate? Download our Wine & Country Guest Guide to the Steeplechase Races by clicking the image below.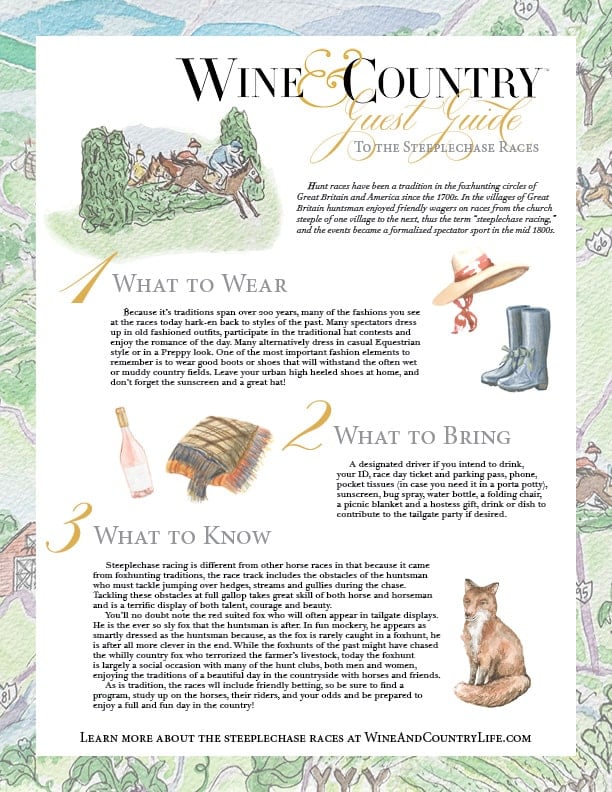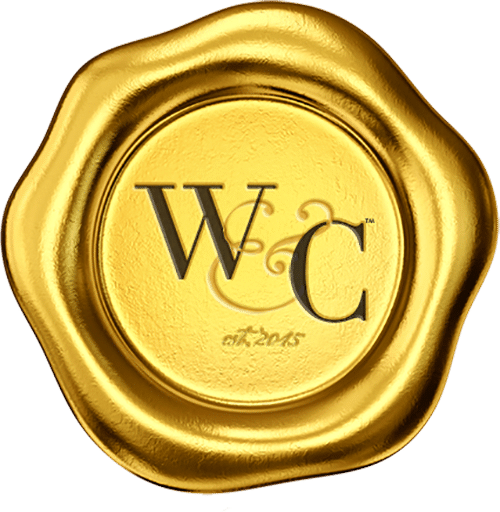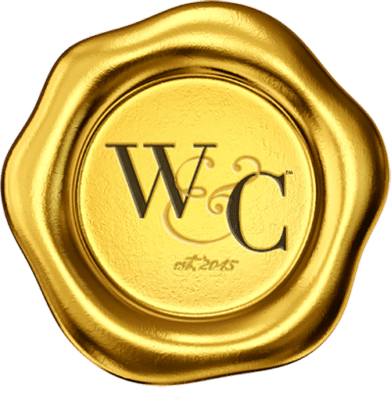 Wine & Country celebrates elevated living in Virginia Wine Country. Wine & Country Life is a semi-annual luxury print magazine with a full digital presence. The annual Wine & Country Wedding Planner is an art book of elegant Virginia weddings. The brand includes the Wine & Country Shop in Ivy, Va. It is a beautiful lifestyle boutique that brings the pages of the magazines to life. Wine & Country tells the stories of Virginia wineries, the farm-to-table movement, luxury travel, entertaining, art and the elegant country lifestyle. Ivy Life & Style Media also provides branding, web design and PR services for the wine industry.