Some places emanate healing properties. St. Moritz, Switzerland, an alpine dreamland, is one such destination. Clocking in at nearly 6,000 feet above sea level, St. Moritz hugs the Albula Alps along its southern slopes. (There's a reason the town coined "Top of the World" as its slogan.) The Piz Nair peaks above, while the valley below fills to the brim with light. Lake St. Moritz, tucked into the lower glacial plains, wears this shine well. But St. Moritz's natural appeal stretches beyond the Alps' mountainous opulence and even the 300 days of sun offered each year. For more than three thousand years, people have set their sights on the Engadine region to soak in the area's gurgling springs.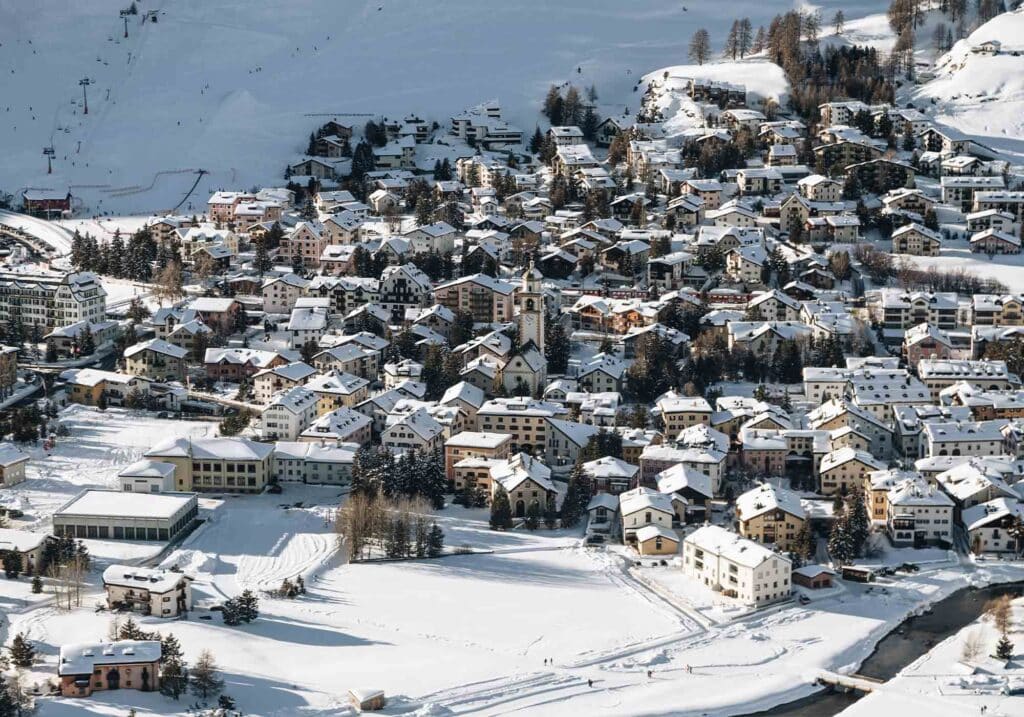 Historic Spa Town in Switzerland
A.D. 1139 marks St. Moritz's first written mention. Once the distant valley's clear and mineral-drenched water was stumbled upon, people kept filtering in. The lake acted as a therapeutic bath visitors could sink into and sip from. The roots of the region's spa culture run deep: Here, a historic spring tap traces back to 1466 B.C. — making it the oldest of its kind continent-wide. Even Paracelsus, the famed Renaissance philosopher, emphasized the region's restorative aura. There's a certain magnetism about natural springs that tugs humanity toward them.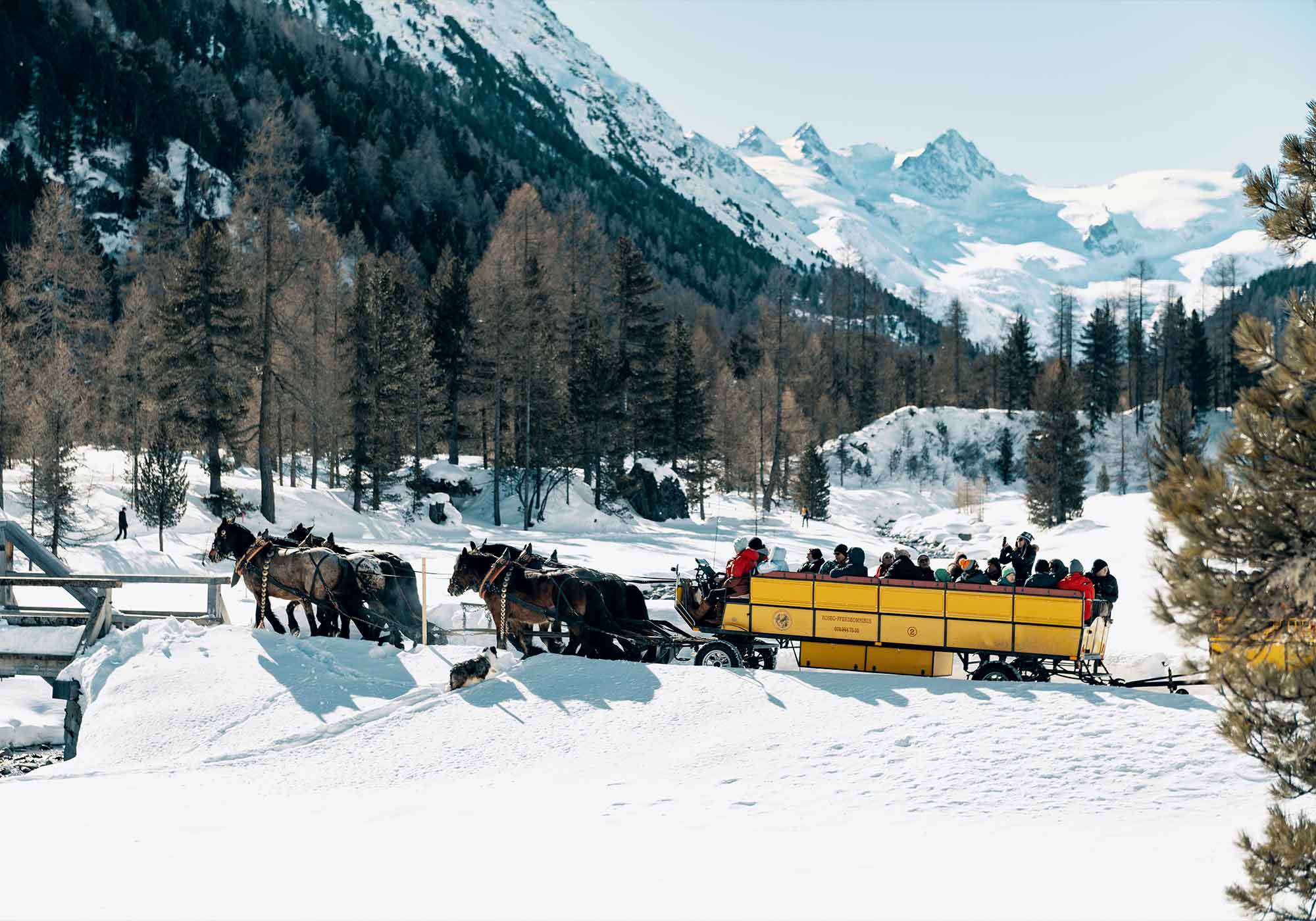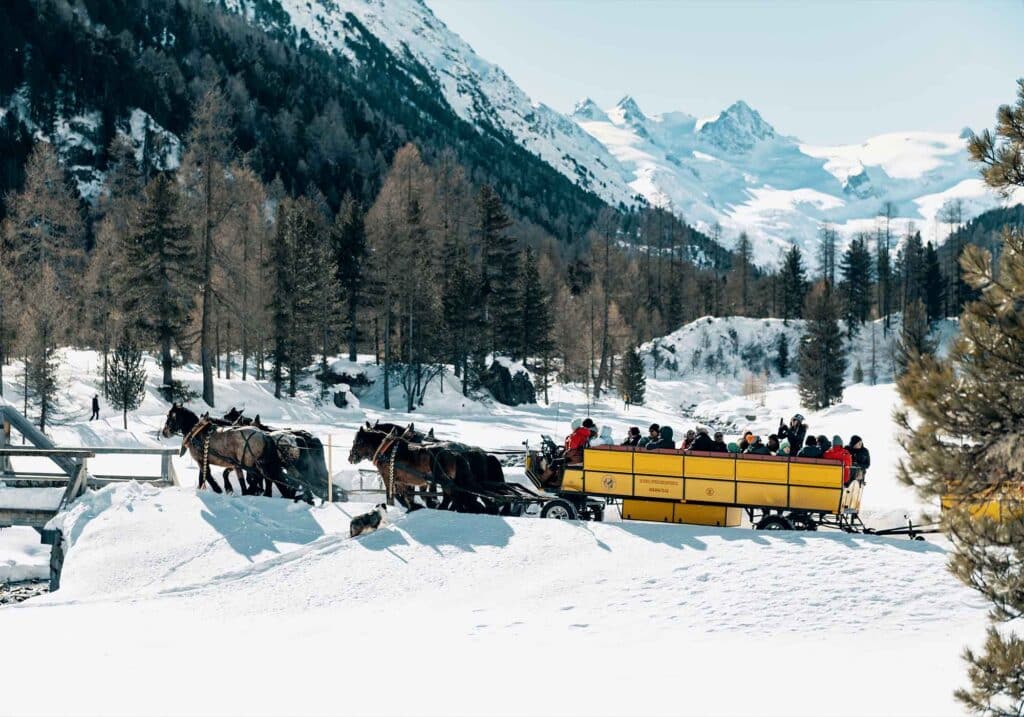 Discovering a Winter Paradise at St. Moritz
The 19th century saw St. Moritz's popularity pick up speed and snowball even further, thanks to the vision of hotelier Johannes Badrutt. After hosting four British visitors in the summer of 1864, the hotelkeeper suggested they double back in the winter. If they found the snow unimpressive, he'd fund their return. But if they took to the atmosphere, they could prolong their vacation indefinitely. Smelling a deal, the Brits snagged the bait. Their follow-up visit, sprawling from Christmas through Easter, earned them the title of first alpine tourists. As Badrutt foresaw, the spark these visitors provided would ignite the torch of alpine tourism.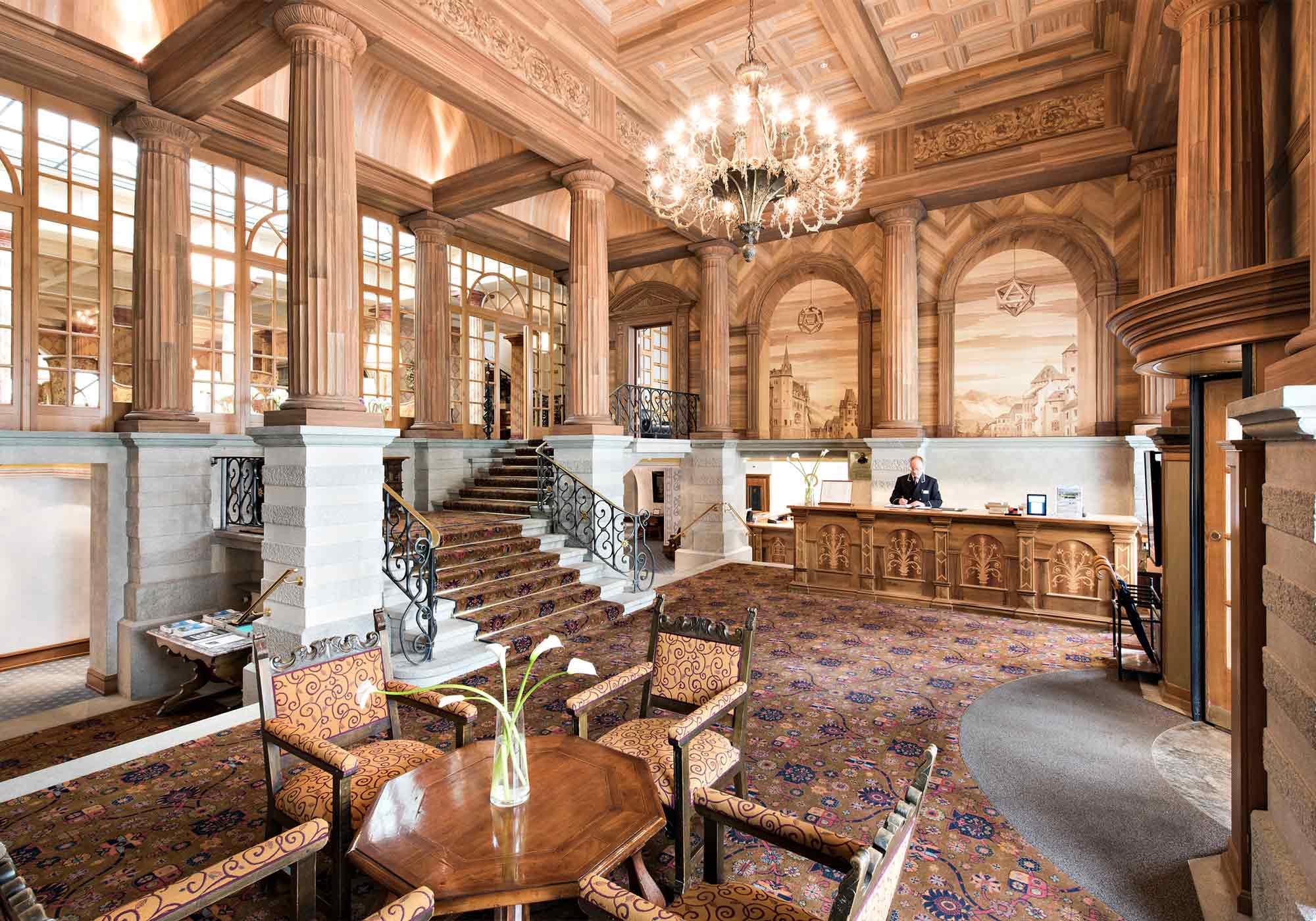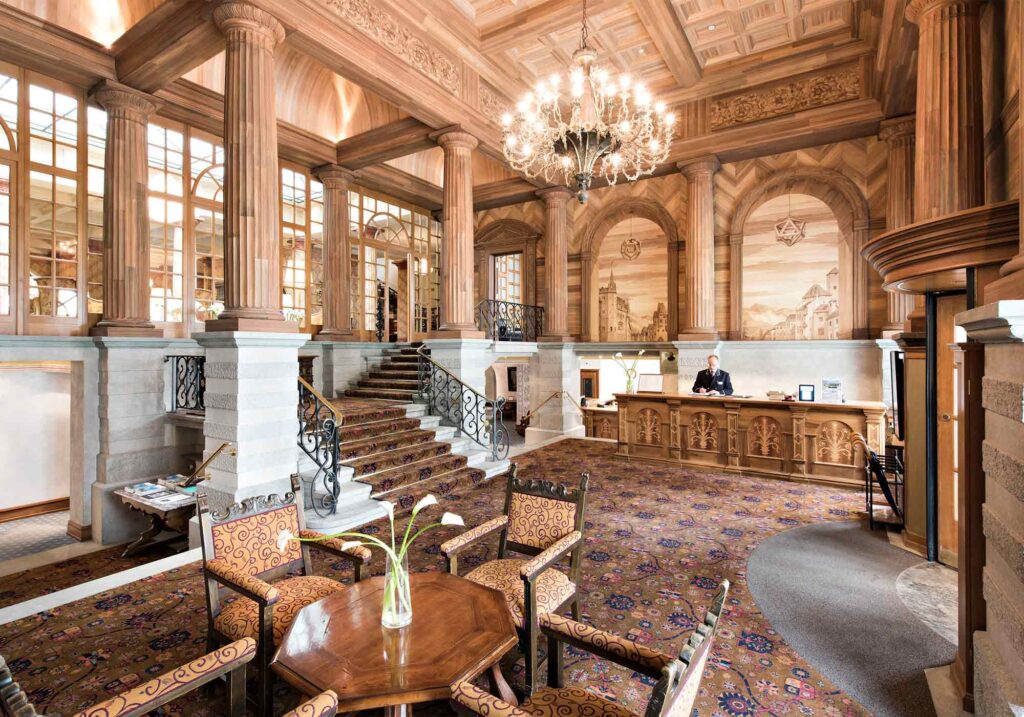 Travelers had sought out St. Moritz's summers for ages, but this newfound interest in winter ushered in a new phase of history for the area as winter recreation exploded. Sport developers let their creativity cruise, dreaming up activities like bobsledding and carving out an impressive path for future thrill-seekers to follow. As more humans flooded in, so did new technology. In 1878, Switzerland flicked on its first-ever electric light — in Badrutt's famed Kulm Hotel in St. Moritz. Following the town's lead, other resorts would crop up in the Alps. But none other would enjoy a reputation so diamond studded as St. Moritz. VIPs like the Kennedys and Alfred Hitchcock leaned into its splendor. International guests poured into the sports hotspot for two separate Winter Olympics, set 20 years apart in 1928 and 1948.
Winter Sports & Recreation in St. Moritz
Beyond maintaining an Olympic arena, St. Moritz has supplied the playing field for world ski championships, horse races and more. Some competitions, such as cricket and polo matches, even take place on the solid ice of St. Moritz Lake. When the freeze melts away in more temperate months, windsurfers and sailors glide across the water. Golfers can also find refuge here. The sport's alpine tradition stretches back to the first local tournament in 1889. Whatever your speed of living, there's room for you to find your rhythm in St. Moritz. Skiers and boarders can dance down more than 200 miles of slopes, while yogis can airplane pose and meditate along a lake's dock. And who wouldn't want to snowshoe under the splendor of a full moon?
Luxury Experiences in St. Moritz
If being spa treated is your forte, take time to sigh into St. Moritz's iron-abundant carbonated springs. Check into one of the town's many deluxe hotels, like the Suvretta House or Grand Hotel des Bains Kempinski, to schedule an unparalleled spa experience. And of course the Kulm Hotel features it all, from massages and facials to saunas and steam baths.
For the fine-dining enthusiasts, St. Mortiz offers a wealth of culinary experiences, each option more lavish than the last. In fact, an impressive 10 percent of the town's restaurants are award-winning. Dust a decadent Italian dish with fresh pepper at the Carlton Hotel's Da Vittorio, or relish Mediterranean flavors at Cà d'Oro, tucked into the Grand Hotel des Bains Kempinski. Pair your plate with a full-bodied wine or crisp cocktail, as desired. The only question is which Michelin-star institution will you hit first?
Things to do in St. Moritz
For art and history lovers, too, enrichment opportunities are multitudinous. Wander into boutiques, or pay a visit to one (or more) of many renowned galleries. Experience pastoral depictions of alpine life in the rotunda-capped Segantini Museum, wander through time in the Mineral and Fossil Museum and then stop into the Château Papillon des Arts de St. Moritz to observe modern African art alongside up-and-coming regional talent.
A vacation to St. Moritz is also an opportunity to bask in the destination's unique and varied architecture. Towering regal edifices — like the Palace Hotel, established by Badrutt' son Caspar — coexist alongside more modern structural feats. Be sure to survey the bowed exterior of the Chesa Futura building. The town merges history with contemporary flair. State-of-the-art resort hotels take root not far from landmarks like the St. Mauritius Church steeple, the last remnant of the 12th century church destroyed in the late 1800s. You'll even find luxury shopping options along Via Serlas, an impressive band of businesses glimmering within the town's framework. Here, there's truly something for everyone to enjoy.
So, all you foodies and ice skaters, massage devotees and of course skiers, the mountains are calling. Whether you're dipping your whole self into St. Moritz's famously rejuvenating waters or sipping fresh fizz from a champagne flute, you'll surely want to soak it all in. ~
CAROLINE HOCKENBURY, a UVA grad, is a nonprofit communicator, multimedia journalist and poet. Her work has been featured in Virginia Quarterly Review, Virginia's Best Emerging Poets and more. She was formerly sound engineer of the Probable Causation podcast.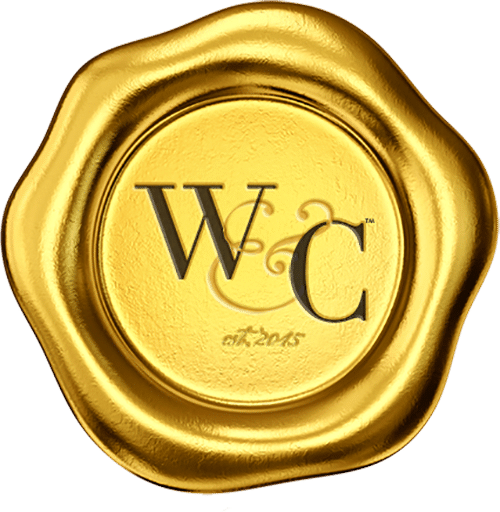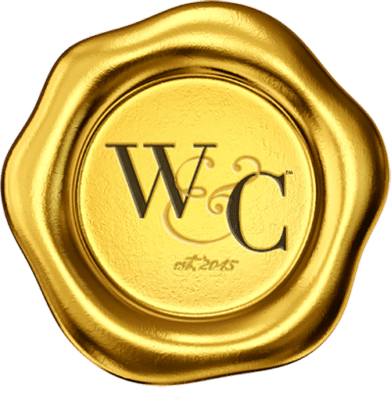 Virginia Wine & Country celebrates elevated living in Virginia Wine Country. Virginia Wine & Country Life is a semi-annual luxury print magazine with a full digital presence. The Virginia Wine & Country Gold Book is an annual guide to the top award-winning wines, wineries and experiences in Virginia Wine Country. The annual Virginia Wine & Country Wedding Planner is an art book of elegant Virginia weddings. The brand includes the Virginia Wine & Country Shop in Ivy, Va. It is a beautiful lifestyle boutique that brings the pages of the magazines to life. Virginia Wine & Country tells the stories of Virginia wineries, the farm-to-table movement, luxury travel, entertaining, art and the elegant country lifestyle. Ivy Life & Style Media also provides branding, web design and PR services for the wine industry.