Near the beautiful Blue Ridge Mountains and steeped in history, Charlottesville—home to the University of Virginia and Thomas Jefferson's Monticello—is an idyllic place for a weekend exploration for any wine enthusiast. With 40 vineyards on the Monticello Wine Trail surrounding Charlottesville alone, Virginia's wine country is the perfect place for anyone looking to experience a staycation or a weekend away.
From where to visit, eat and drink to what to do and where to stay, we recommend A Weekend Guide to Exploring Charlottesville, filled with helpful tips from locals on the best places to visit and experience while here.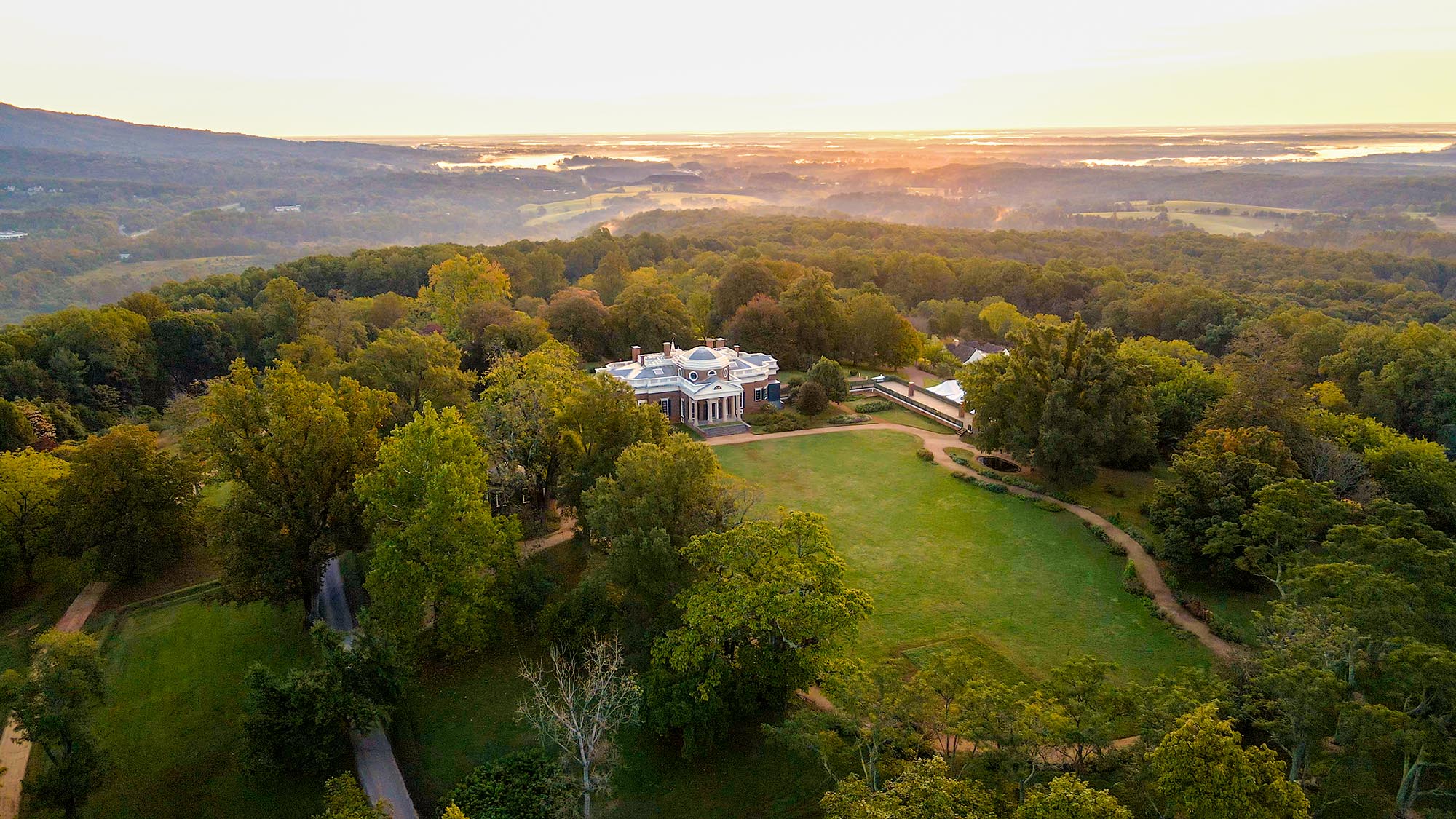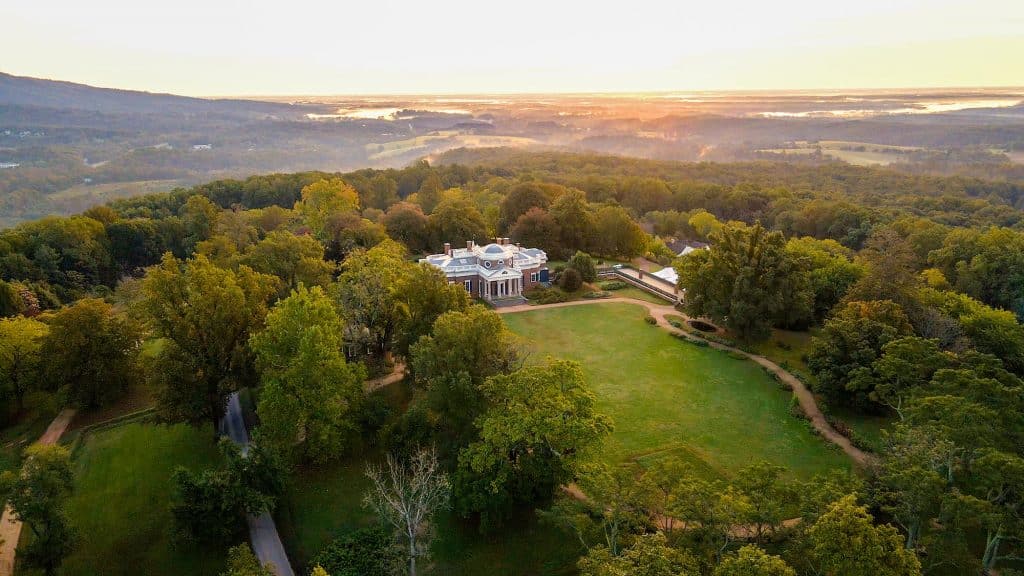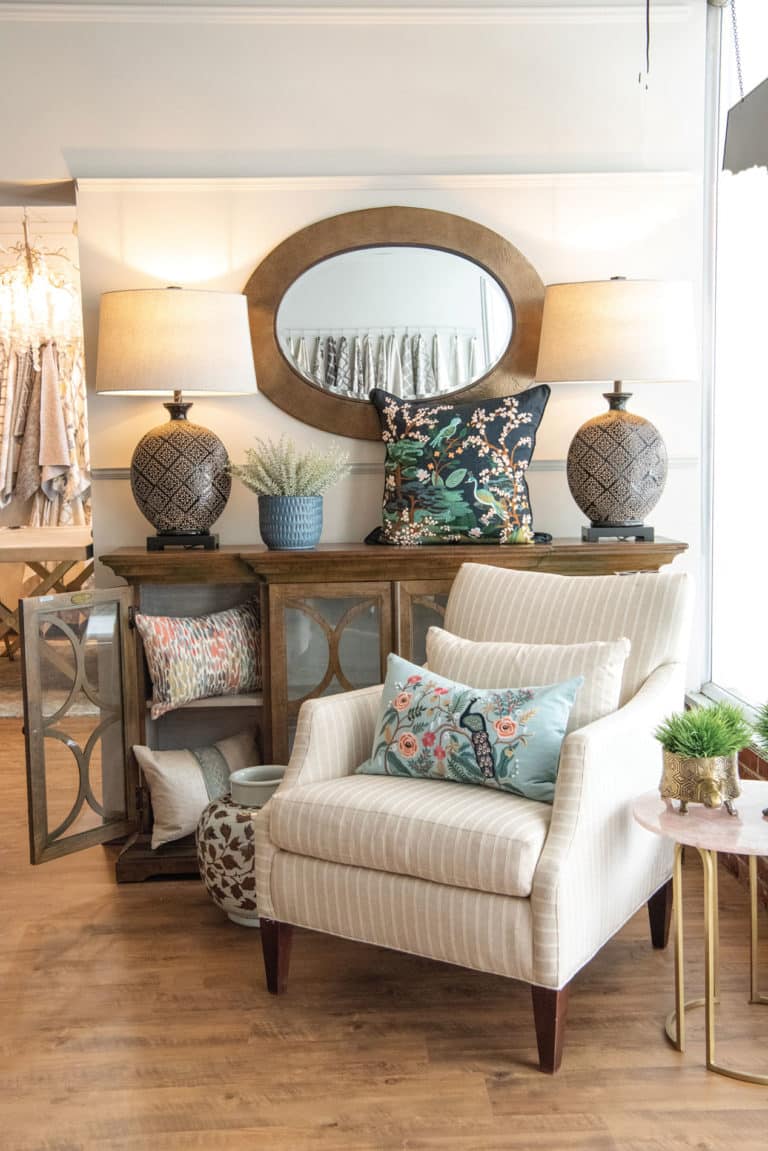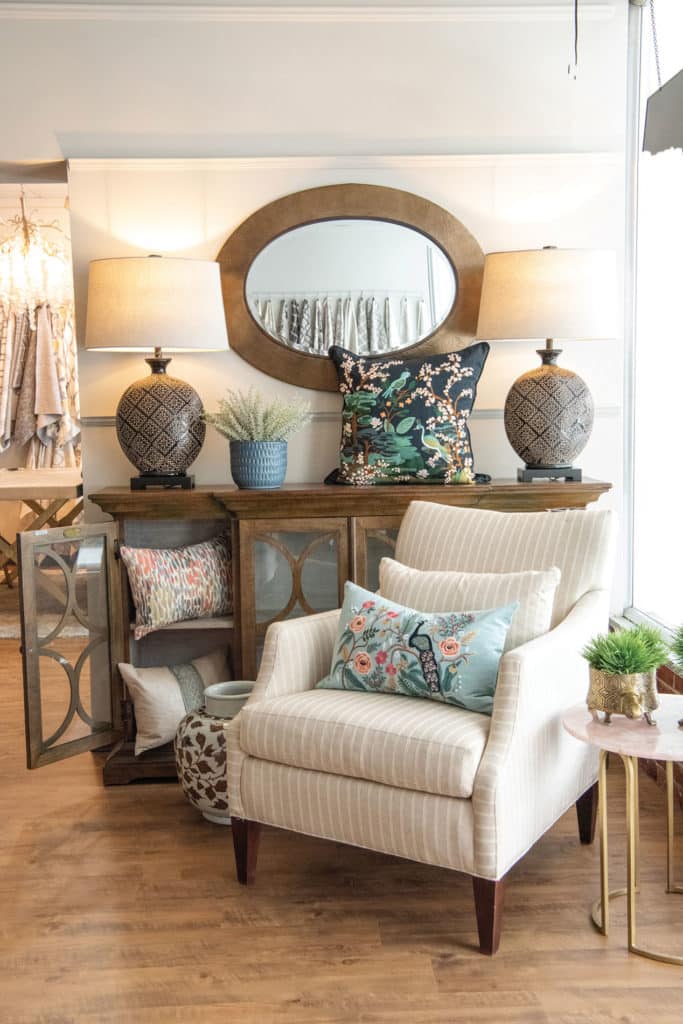 Where To Shop in Charlottesville
For those wanting to meander along a pedestrian-only outdoor mall, the Historic Downtown Mall exudes the charm that is Charlottesville and offers 120 shops for every interest. The shops on the Downtown Mall are truly unique and will have you lingering over their items for hours. From local clothing boutiques and artisan gift shops to local handmade jewelry stores and so much more, the shops in Charlottesville are musts!
You will feel like part of the community as you connect with small businesses and local artisans in a way that you can't get anywhere else.
The quality and personal touch that our local shops provide will have you shopping until you drop. A few of our favorites include Caspari and U-Fab Interiors, both of which offer beautiful designs that will elevate your home's interior décor. For a luxurious shopping experience, visit Helen Storey Antiques for gorgeous, authentic antiques, as well as Schwarzschild Keller & George for the finest jewelry.
After shopping the day away, you can enjoy a fulfilling meal at one of the 30 restaurants along the Downtown Mall. Eateries along the Mall also offer live music throughout the week, making it the place to be in the evenings. Be sure to check their websites before heading out and when planning A Weekend Guide to Exploring Charlottesville.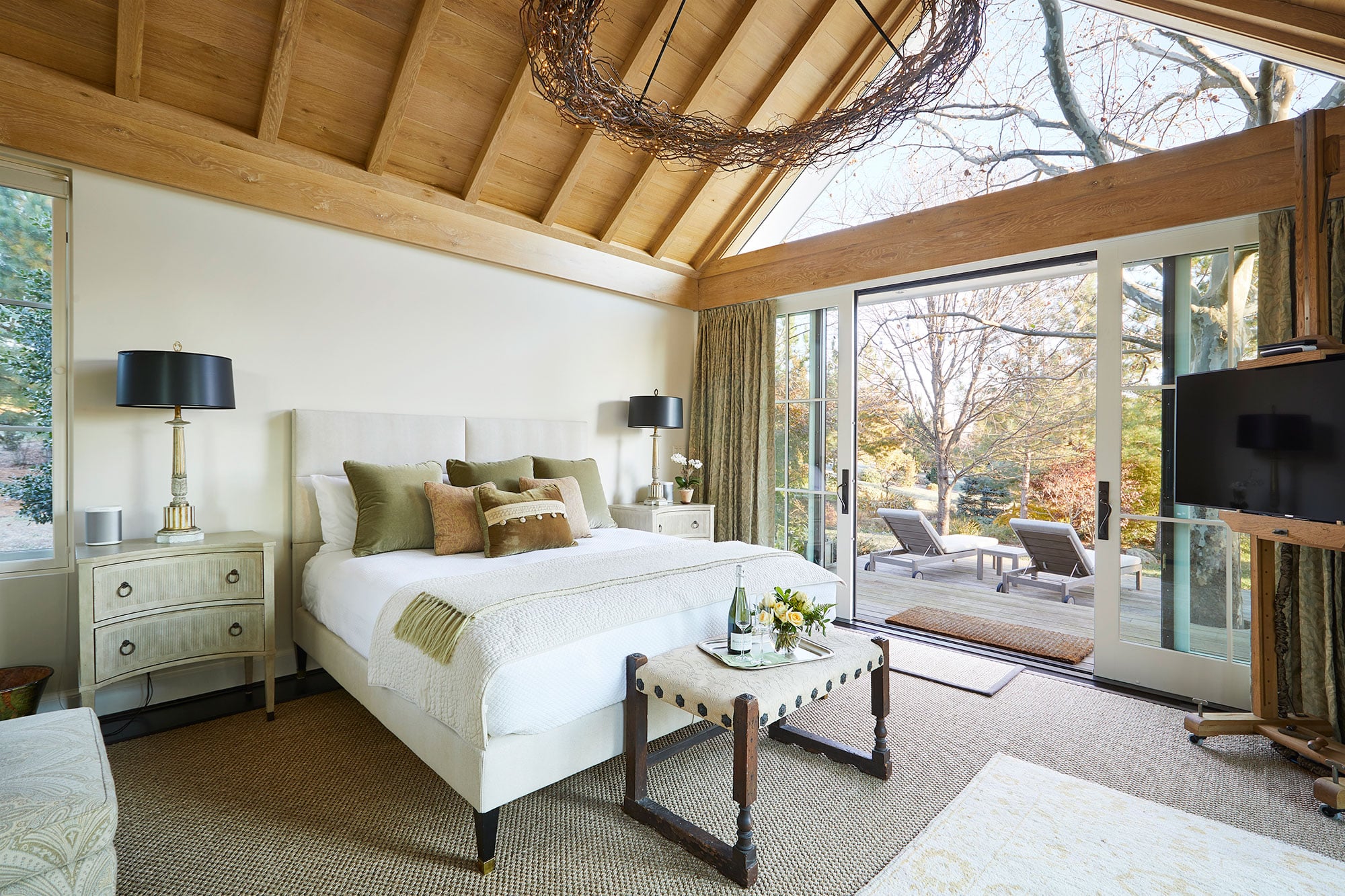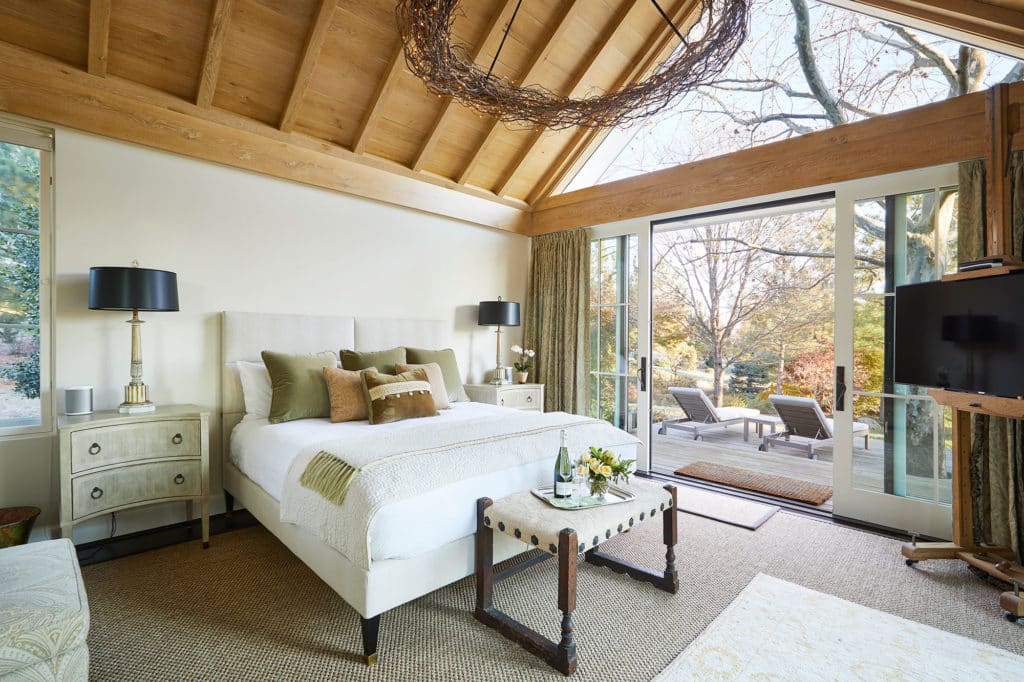 Where to Stay Near Charlottesville
No matter where you decide to stay in or around Charlottesville, options are available for every preference. From top hotels and historic bed & breakfasts to vineyard inns and resorts, you won't be disappointed when planning A Weekend Guide to Exploring Charlottesville.
As you head down a private gravel road, the expansive countryside that leads you to Waterperry Farm will intrigue you. On the property, you can choose from two guesthouses, enjoy the infinity pool, have a nightly fire and walk through stunning garden rooms designed and cared for by owner Katherine Kane and her team. The Carriage House takes the essence of the Charlottesville area and enlivens it into a luxurious and chic oasis. Natural light fills the two bedrooms in the Carriage House, and the first-level bedroom features French doors that open up to a private deck overlooking the water garden. One night spent in the Carriage House will revitalize you and is a great option to consider when creating A Weekend Guide to Exploring Charlottesville.
The Farmhouse is an elegant space ideal for larger groups who are ready to escape for the weekend. The Farmhouse encourages both community and privacy, as communal spaces separate the individual bedrooms. Staying in the Farmhouse is a wonderful way to experience the mountainous beauty of Charlottesville, as the front porch grants the best view of the sweeping Blue Ridge Mountains.
Waterperry Farm not only offers luxury rooms but also 10 acres of a lush labyrinth of beautiful gardens and artwork to stroll through along with two ponds. Other amenities include swimming, yoga instruction, tennis, ping-pong and a clubhouse. Whether you're planning to stay for a few days and enjoy their luxe accommodations or only stay for one night, Waterperry Farm is the perfect location for a weekend getaway near Charlottesville.
For a more intimate stay with area vineyards, check out any of our Wineries with Lodging in Central Virginia.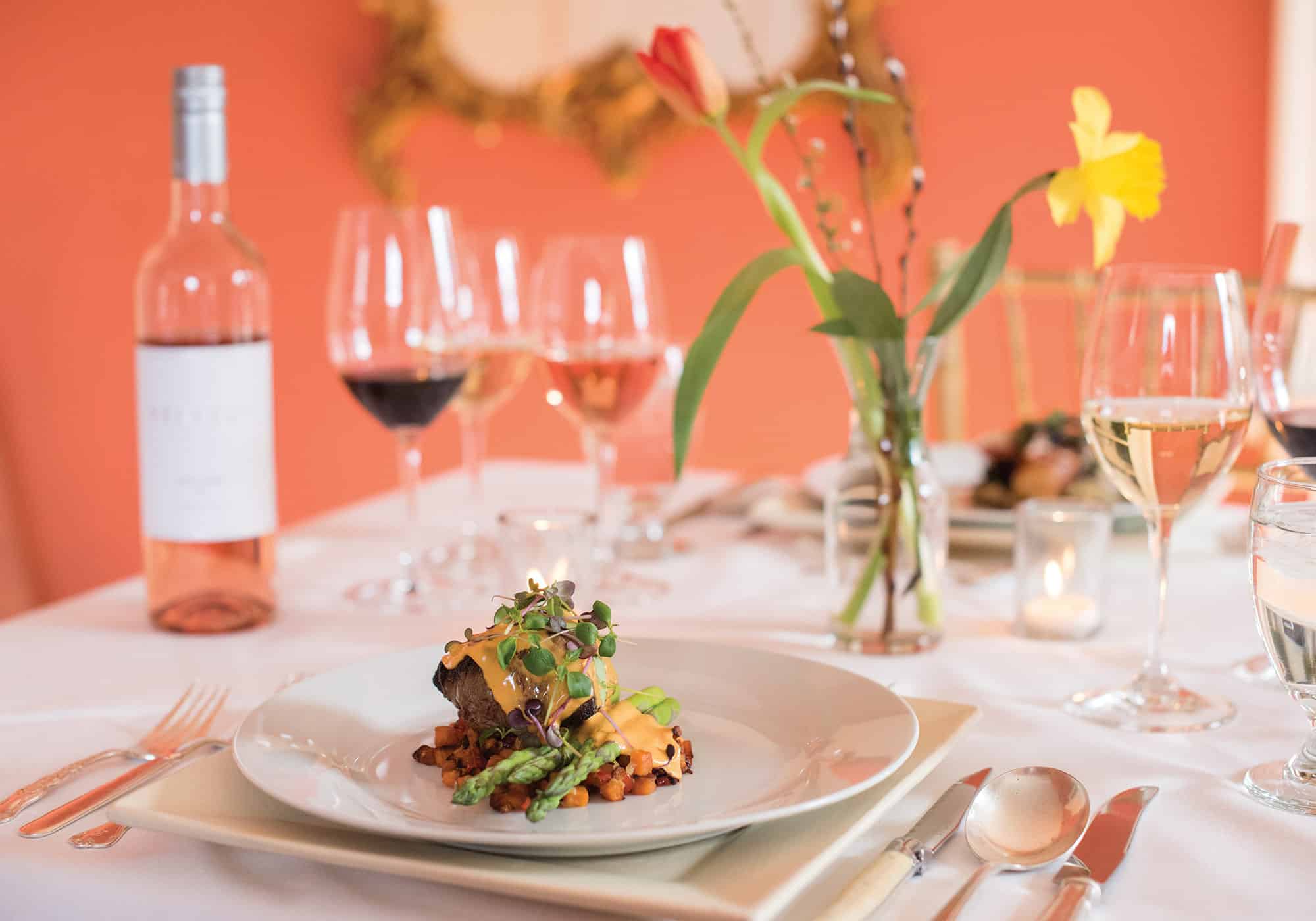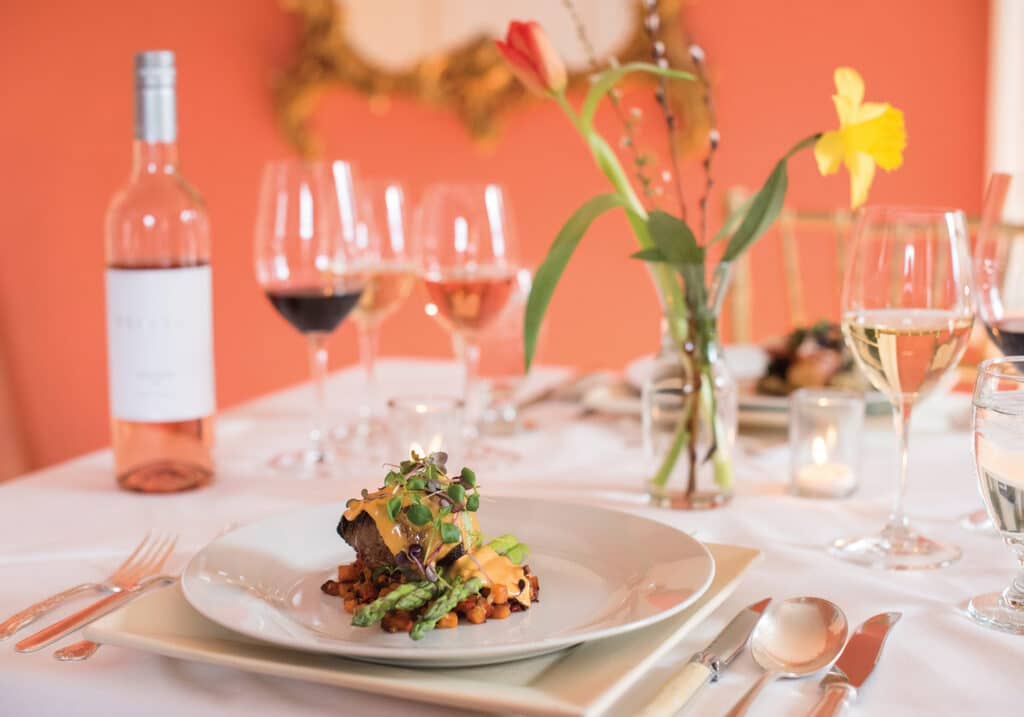 Where to Eat in Charlottesville
Complementing a perfect weekend exploring Charlottesville, breakfast at Marie Bette is a wonderful place to start. The team at Marie Bette prioritizes quality production and is perfectly situated just off Main Street near downtown Charlottesville. The bakery serves sugary, savory, and everything in between, and it will start your weekend getaway off on the right foot.
If you're looking to spend time downtown shopping and site seeing, you can enjoy modern Belgian cuisine at the Brasserie Saison complimented with house-made beer. On the Downtown Mall, you can find various options like casual dining at The Nook, an iconic local eatery. If you're looking for a place out in Virginia wine country, consider Veritas Vineyards & Winery. Recognized as a top-rated winery in Virginia, Veritas remains committed to producing quality wines and locally sourced dishes at The Farmhouse. They also offer snacks to pair with your wine tasting while enjoys the views from the expansive outdoor seating area. 
Known as the birthplace of American wine, visitors come from far and wide to experience the breathtaking views and rich history of the vineyards on the Monticello Wine Trail.
At The Farmhouse, also an eight-room bed & breakfast, enjoy a four-course meal of small plates, seafood, meats and other delicacies that pair perfectly with one or more of their wines. The menu includes homegrown and housemade farm-to-fork cuisine prepared by Chef Daniel Zbiegien, who has spent years perfecting his culinary skills abroad before returning to The Farmhouse to serve freshly-inspired English dishes.
For the couple looking for an elevated eating experience and a lighter menu, Veritas introduced Phase ii restaurant in the summer of 2020. Phase ii's food and wine experience is a marrying of casual elegance and simple good eats. To learn more about the vineyard's history and role in Virginia wine country, read Veritas Vineyards & Winery English Heritage article. For other food options, check out our list of Best Breweries with Food Near Charlottesville.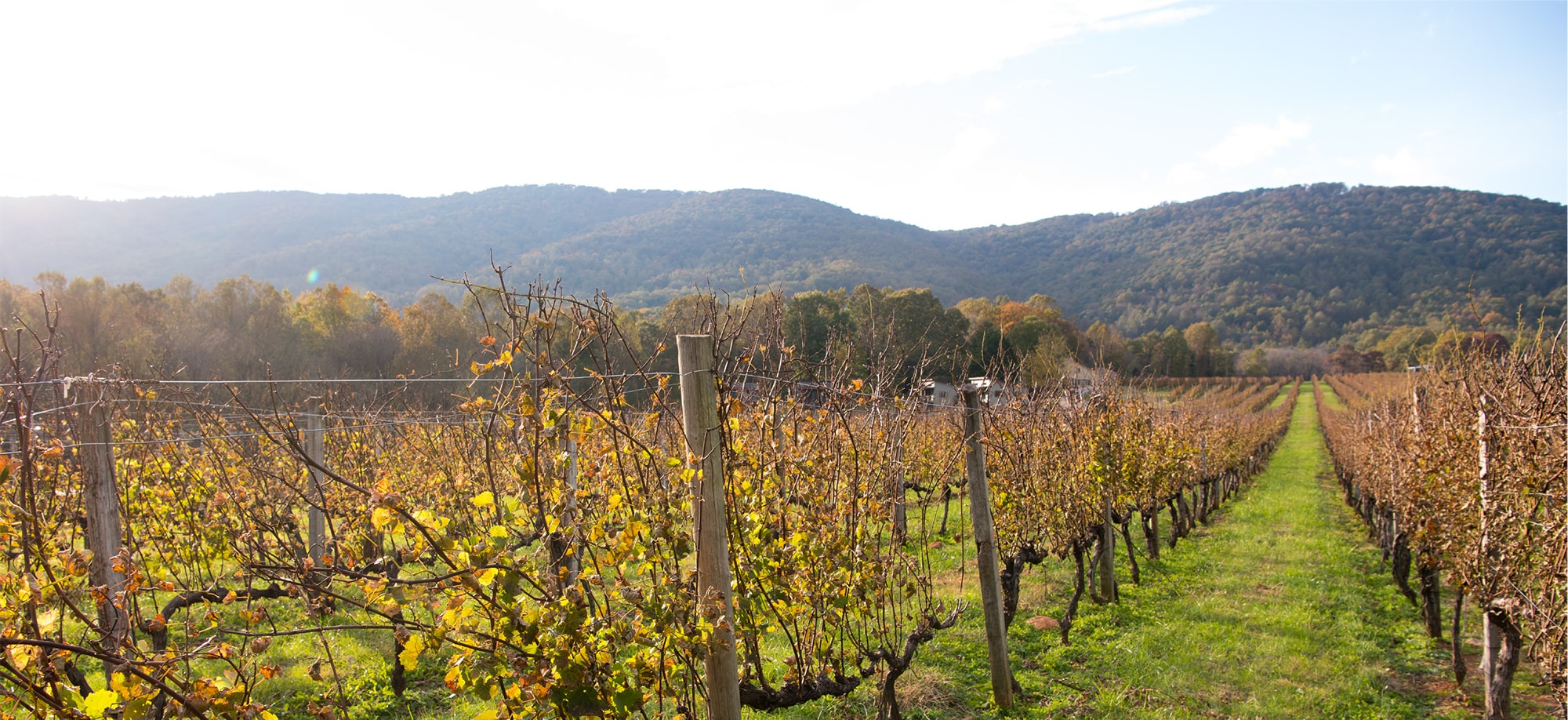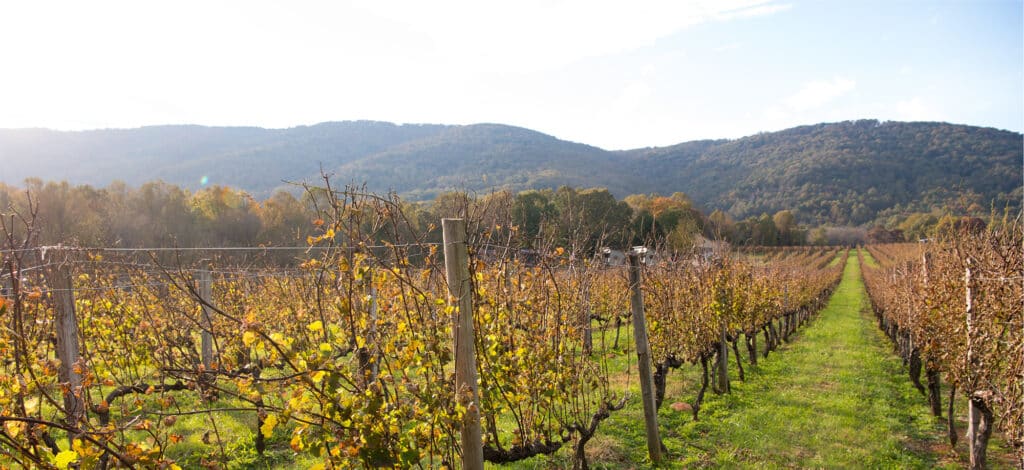 Vineyards to Visit Near Charlottesville
The Charlottesville area is famous for many things, one of which is the Monticello Wine Trail, a collection of over 40 vineyards crafting and innovating local Virginia vintages. Known as the birthplace of American wine, visitors come from far and wide to experience the breathtaking views and rich history of the vineyards on the Monticello Wine Trail. There are plenty of local vineyards to choose, so to help get you started, check out some suggestions in this list of Virginia Vineyards to Visit This Fall.
To continue your sampling of Central Virginia's award-winning wine industry, travel only a few miles from Veritas Vineyard & Winery to neighboring Afton Mountain Vineyards and try their award-winning Bordeaux blends, crisp whites and bold reds. With gorgeous mountain views, the architecture is Tuscan inspired, and skipping this vineyard and wines crafted by Afton's French winemaker, Damian Blanchon, would be a loss.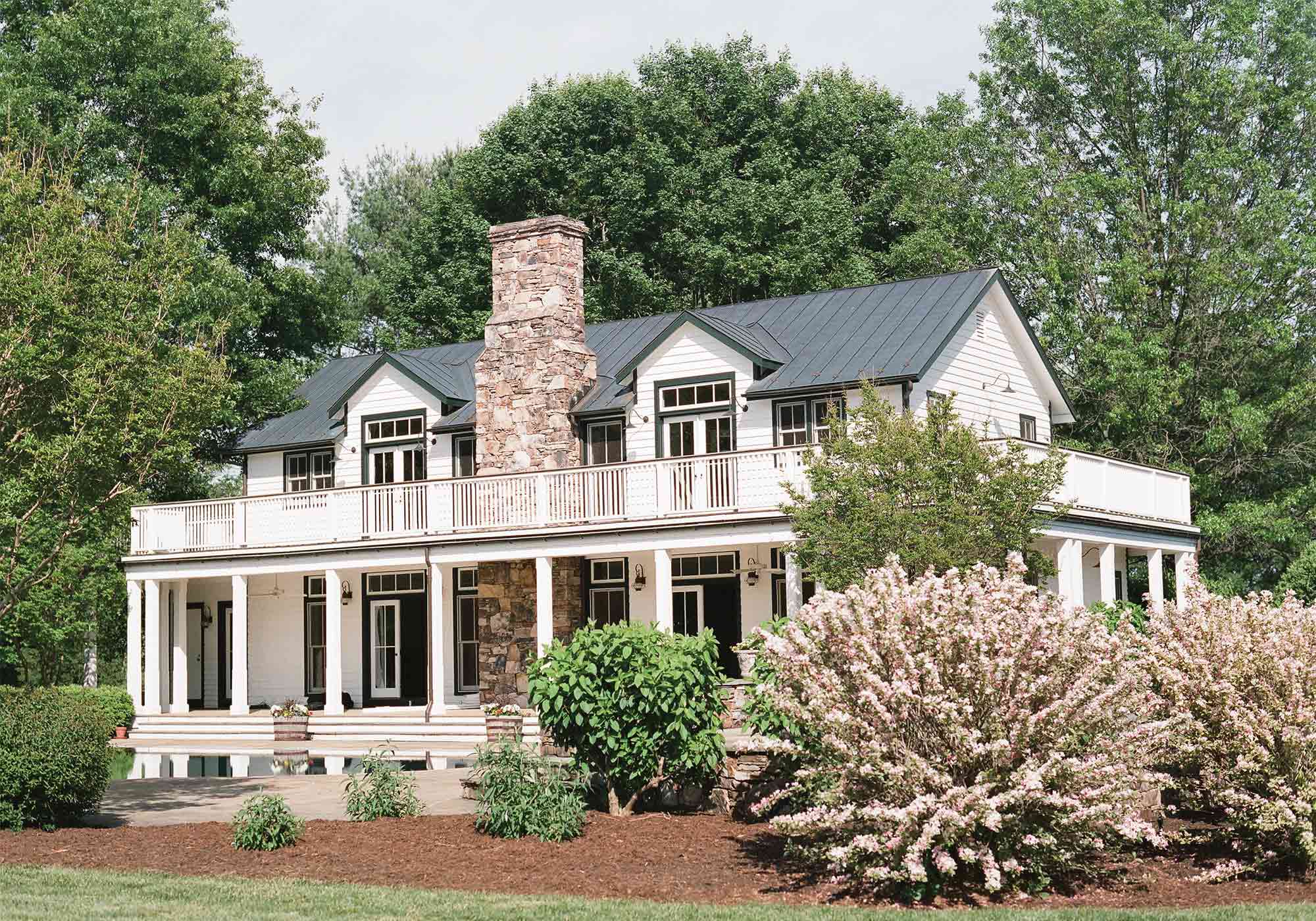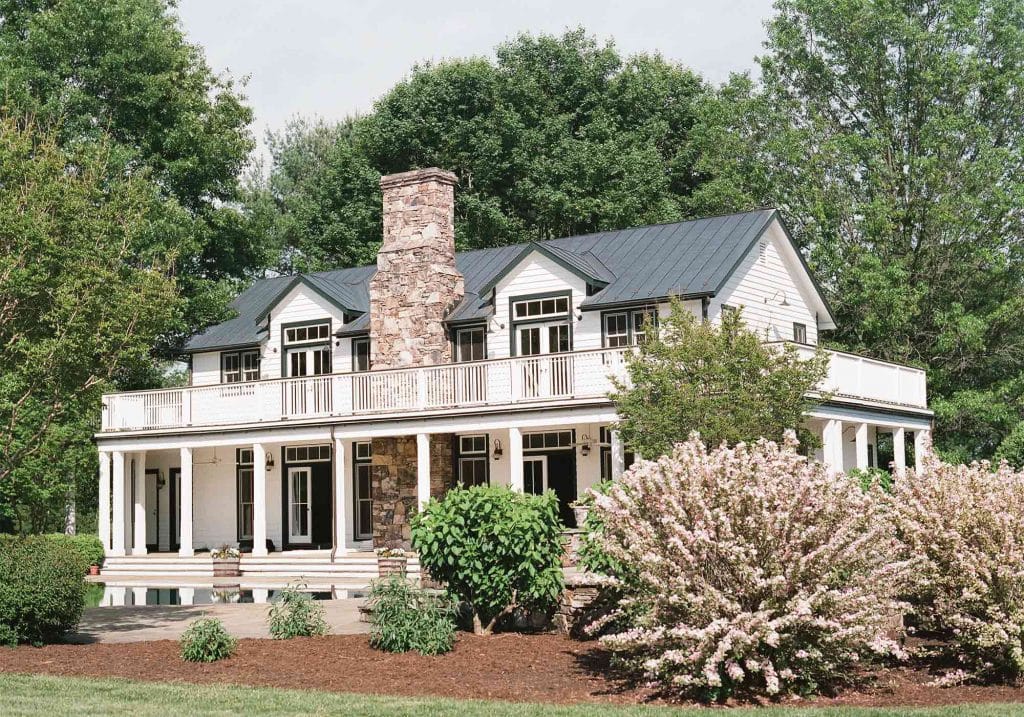 On your way back to Charlottesville from Afton, consider stopping by Septenary Winery at Seven Oaks Farm and tasting their Carriage House Red. Septenary's historical property, registered as a historic Virginia landmark and listed on the National Registry of Historic Places, will intrigue history buffs.
The vineyard property is also home to animals like ducks and cattle on its 60 acres. Amidst all of the history and wine production, visitors can behold the lovingly converted pool house and venture onto the veranda, where they can enjoy the mountain views beyond the inviting pool. 
Other fabulous stops for wine and more include Southwest Mountains Vineyards in Keswick where the renowned South African winemaker Boela Gerber took the helm in 2023. Nearby, Merri Mill Farm and Vineyard, Keswick Vineyard and Castle Hill Cider make a lovely wine trip. 
Continuing on the Monticello Wine Trail into Crozet, you will find King Family Vineyards, a historic, family-owned and operated vineyard known for both its wine and Sunday polo matches throughout the summer. People from all over visit King Family Vineyards for their many offerings and can enjoy local food trucks throughout the week. While in the area, make sure to stop by the Wine & Country Shop right down the road in Ivy for keepsakes, picnicking essentials and home décor items. For those interested in seeing and learning about other vineyard events, check out the Wine and Country events calendar.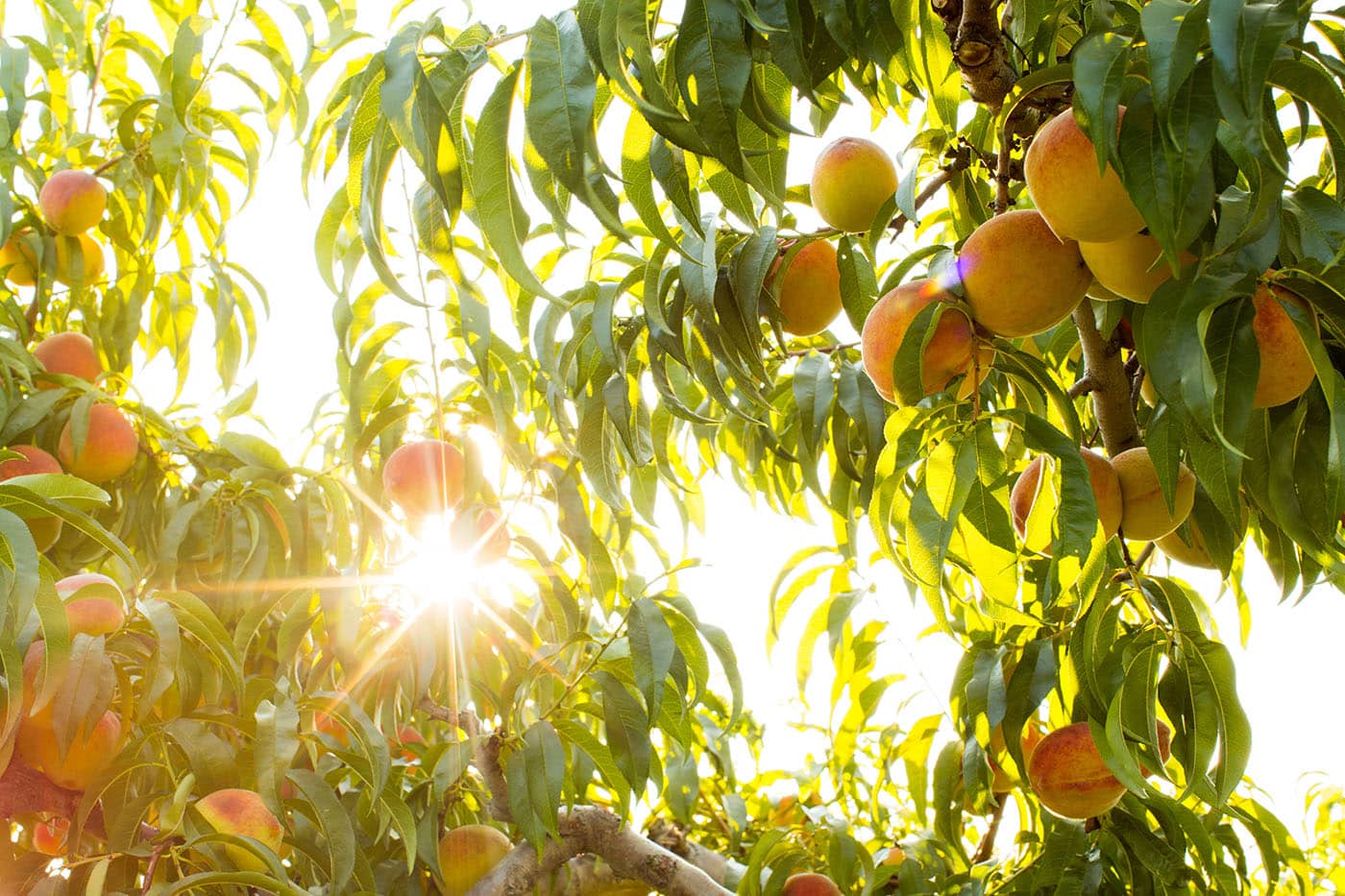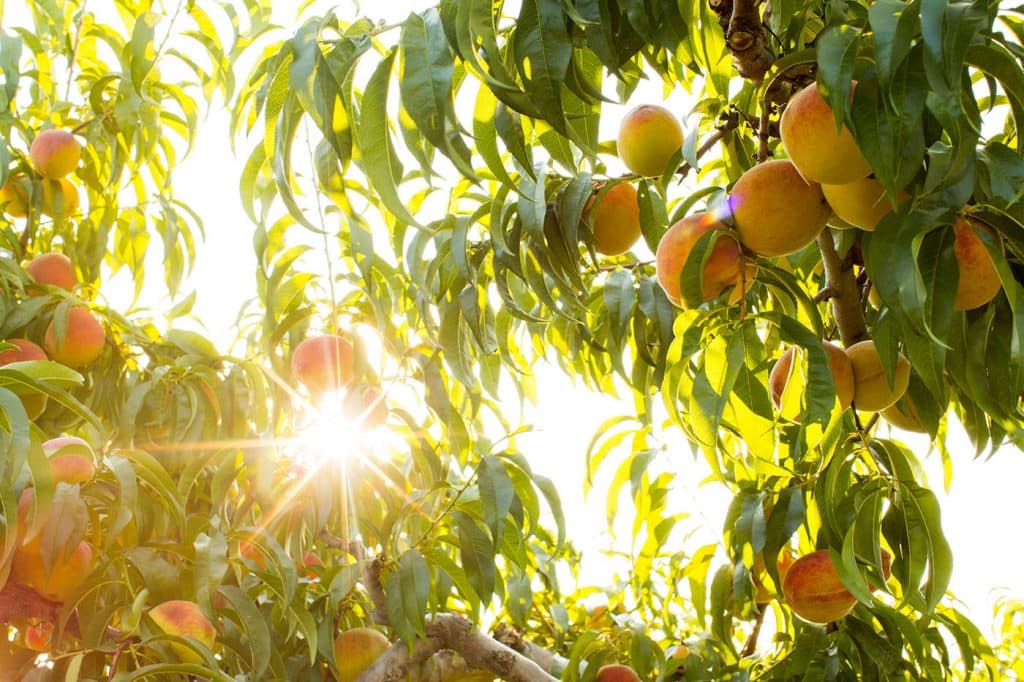 What To Do Near Charlottesville
Looking for more ideas on exploring Charlottesville? Chiles Peach Orchard offers a charming place to pick peaches and apples, as well as take in the gorgeous scenery of the Blue Ridge Mountains. A sister property of Chiles is Carter Mountain Orchard. This orchard overlooks lush groves and breathtaking views of the valley below, and visitors can take home a variety of goodies from the on-site market, such as apple cider donuts, apple cider and more. Before heading out, try local Bold Rock Hard Cider in their on-site tasting room. 
While on the Downtown Mall, check the schedules at The Paramount Theater to see what performances might happen and the Ting Pavilion at the end of Mall for outdoor concerts, besides Fridays After Five.
For history lovers, Thomas Jefferson's Monticello, James Madison's Montpelier and James Monroe Highland, three presidential properties, offer tours, classes and activities all year round. They also host seasonal festivals and events like the Heritage Harvest Festival at Monticello and the Montpelier Hunt Races.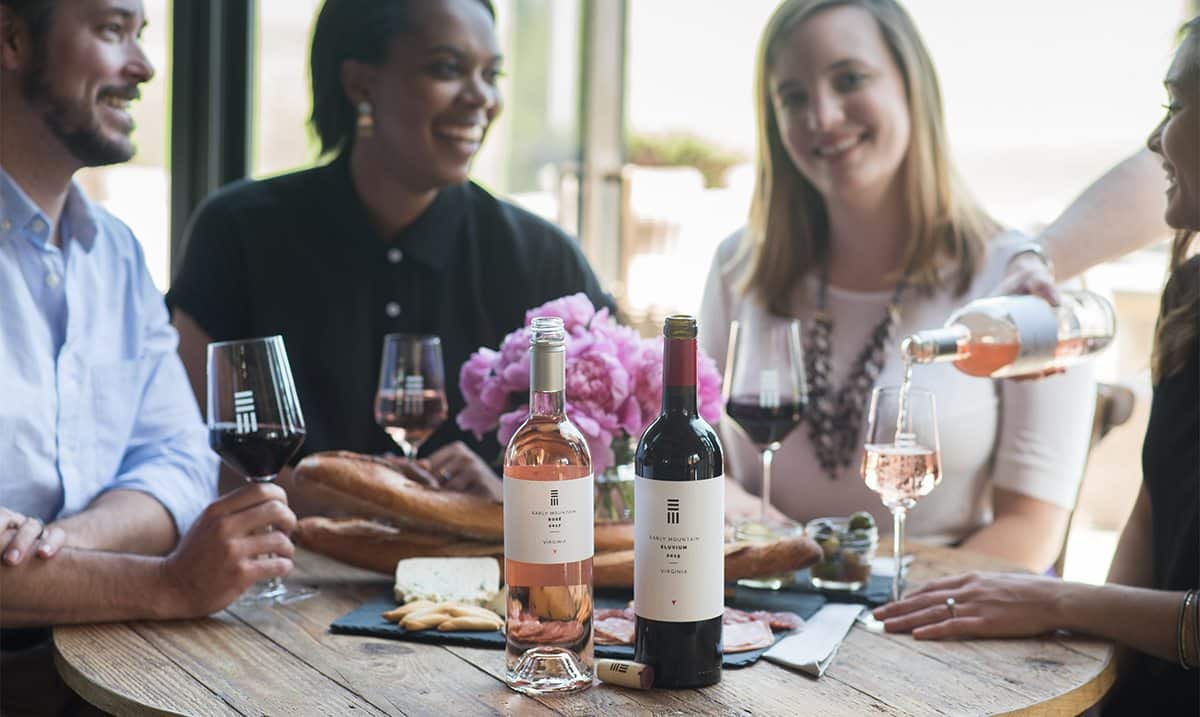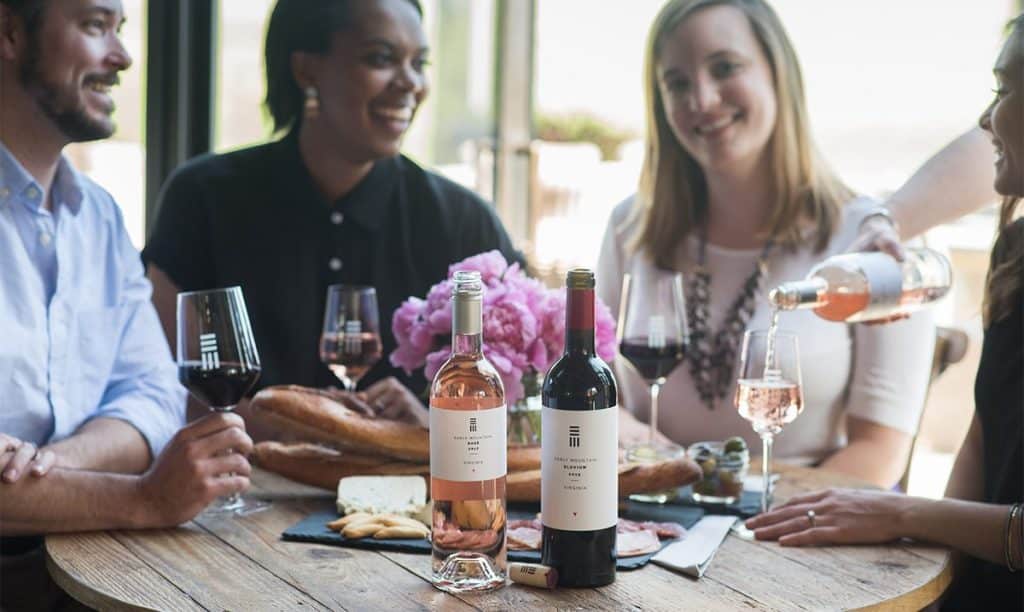 Sunday Brunch Ideas Near Charlottesville
Before heading home after a fulfilling weekend exploring Charlottesville, a wine-paired lunch at Early Mountain Vineyards could be just the treat. With a full kitchen menu from cheese plates and crab cakes to steak tacos, you'll enjoy a variety of beautiful wines amid a stunning tasting room surrounded by mountain views. The winery's menu features seasonal ingredients from local farms, making it one of the premier culinary vineyards in Virginia wine country.
If heading north on your way home, consider detouring to the Inn at Little Washington, where award-winning Chef Patrick O'Connell directs the only restaurant in Virginia that has earned three Michelin-stars. Chef O'Connell defines the food at the Inn as "cuisine de terroir," meaning they use the fresh ingredients of the region to create deluxe dishes.
No matter where you decide to shop, eat, drink and stay from our Weekend Guide to Exploring Charlottesville, you'll love your visit and want to come back to create an entirely unique experience. For other travel articles that will recommend destinations in Virginia wine and hunt country, as well as must-sees across the globe, see our Experiences page. ~
JOHN DAVIS is in pre-law studies at Christopher Newport University. A native of Charlottesville, he has worked at Pippin Hill Farm & Vineyards and Barboursville Vineyards, and enjoys music concerts, dining out, hiking and exploring Virginia's thriving wineries and craft breweries.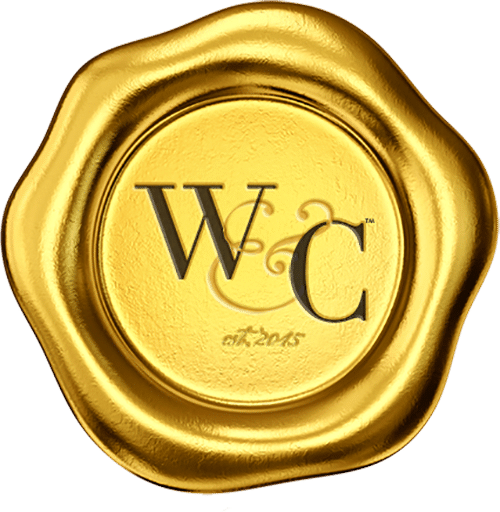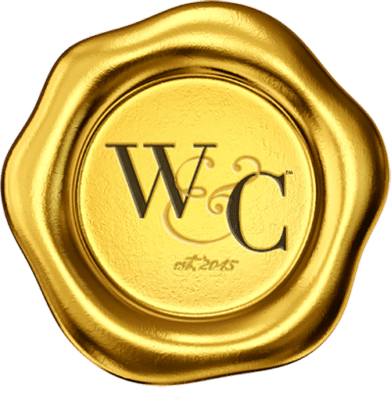 Virginia Wine & Country celebrates elevated living in Virginia Wine Country. Virginia Wine & Country Life is a semi-annual luxury print magazine with a full digital presence. The Virginia Wine & Country Gold Book is an annual guide to the top award-winning wines, wineries and experiences in Virginia Wine Country. The annual Virginia Wine & Country Wedding Planner is an art book of elegant Virginia weddings. The brand includes the Virginia Wine & Country Shop in Ivy, Va. It is a beautiful lifestyle boutique that brings the pages of the magazines to life. Virginia Wine & Country tells the stories of Virginia wineries, the farm-to-table movement, luxury travel, entertaining, art and the elegant country lifestyle. Ivy Life & Style Media also provides branding, web design and PR services for the wine industry.