At its heart, Charlottesville is a unique community full of love and diversity. In fact, it is this beautiful community that inspired us to take pen to paper and create the Wine & Country Life publication. In our magazine, we celebrate the people and stories that make this place so special. So, we took our "Charlottesville Loves," tote around town to share and showcase a few of the many reasons we love this place known as Jefferson's Virginia. Scroll on to see more of our Charlottesville Loves…
The foodie culture and local restaurants. From amazing farm-to-table cuisine to internationally-influenced establishments, there is much to love about the lively food scene in Charlottesville. (Pictured below: MarieBette Café & Bakery)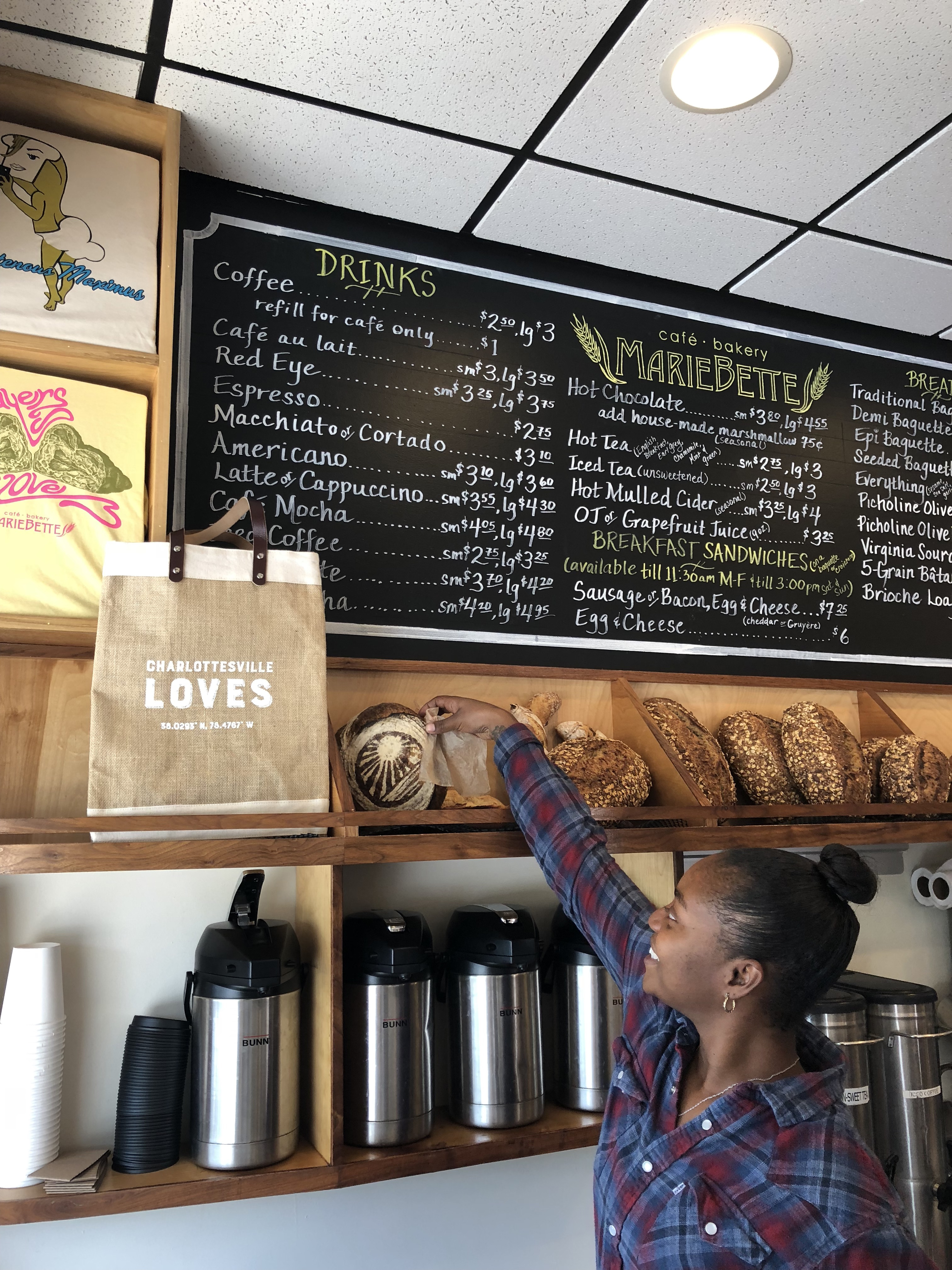 The vibrant art scene. Charlottesville is full of talented artisans who are creating everything from paintings and kitchenwares to jewelry and furniture. (Pictured below: IX Art Park)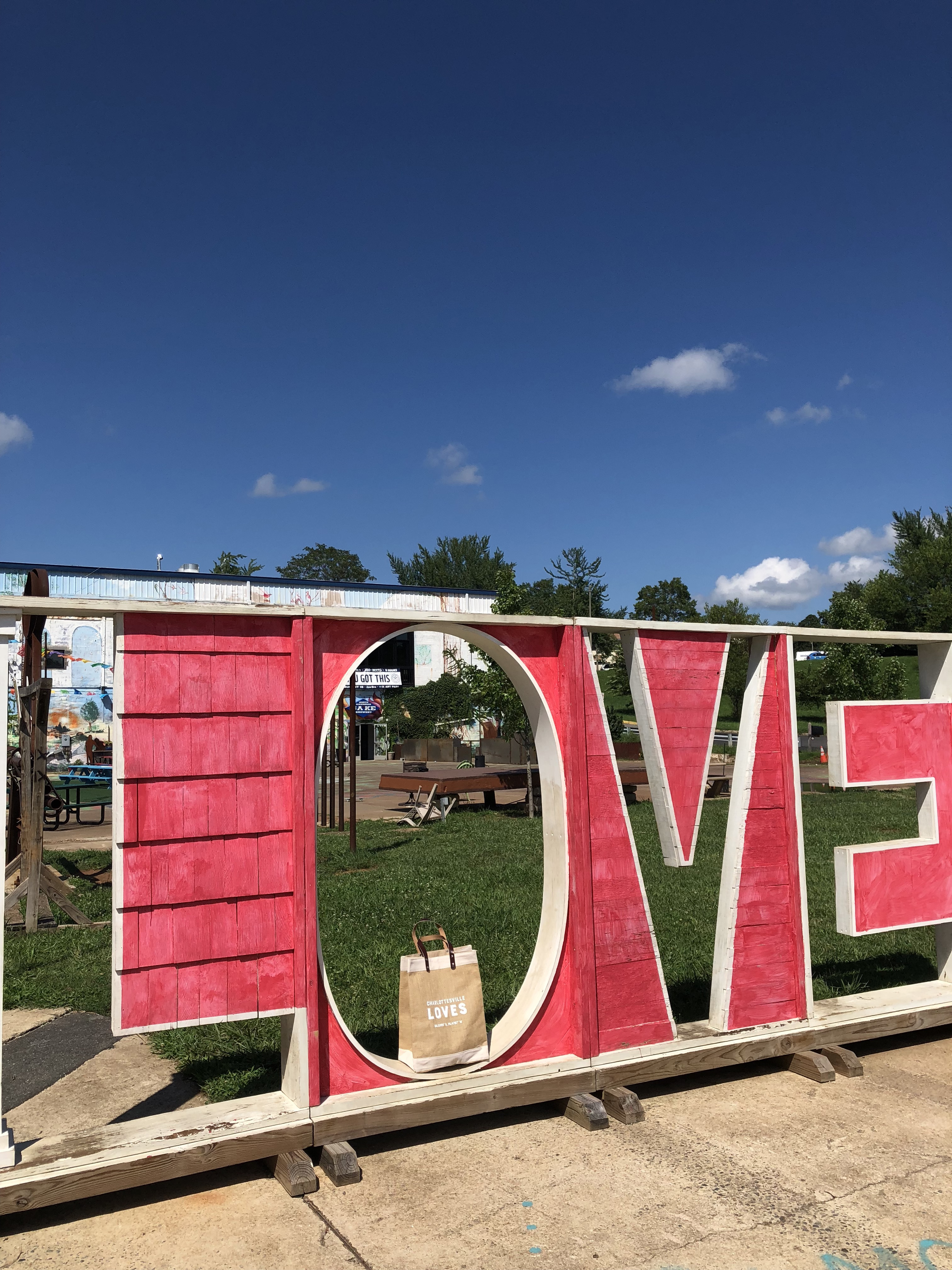 The pet-friendly culture. Charlottesville is a pet-friendly city and whether you are spending the afternoon at a vineyard or strolling The Downtown Mall, you are sure to run into some furry friends. (Pictured below: Charlottesville-Albemarle SPCA)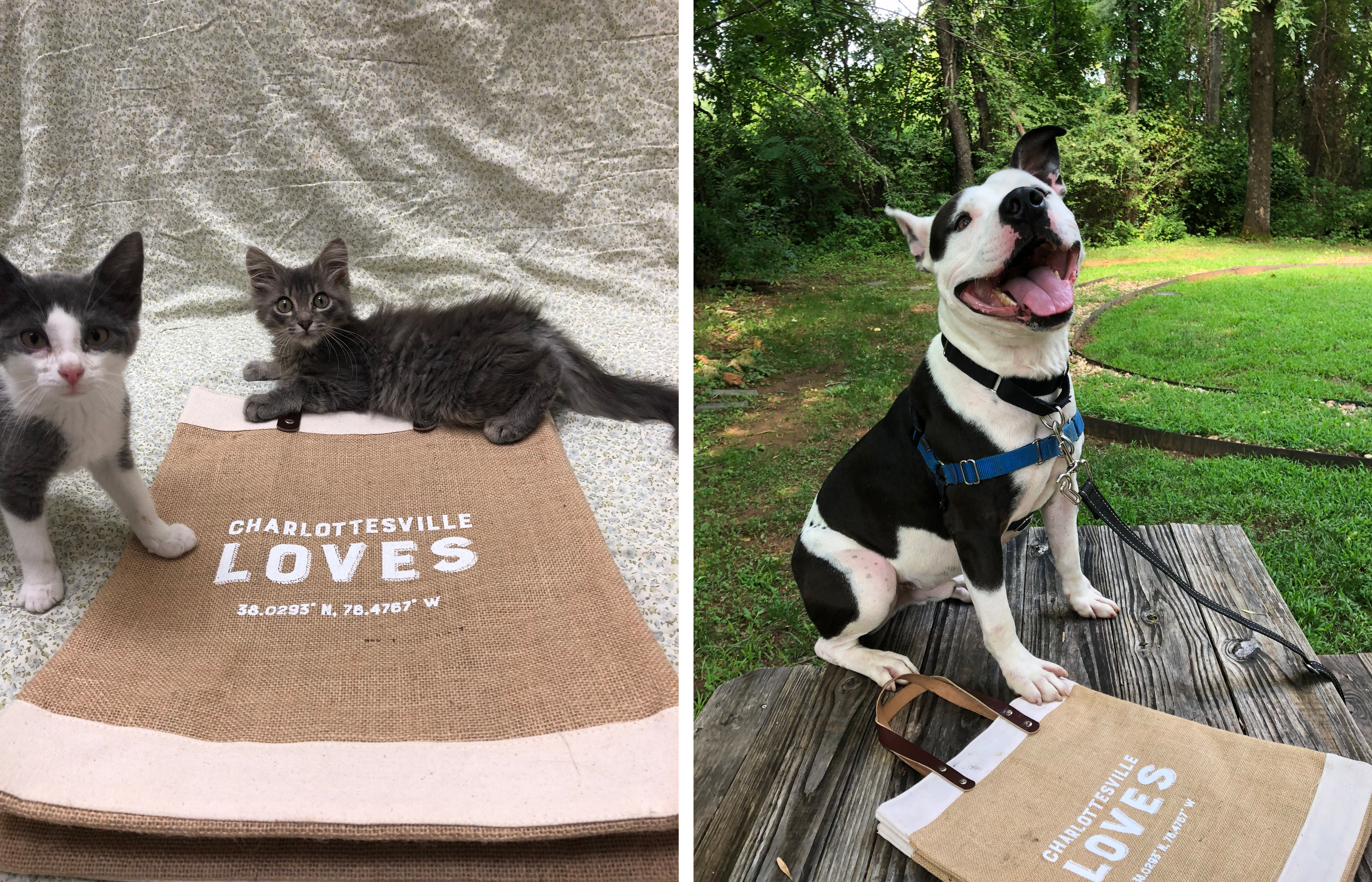 Our local vineyards. Our local award-winning vineyards boast stellar wines and stunning vistas. (Pictured below: Veritas Vineyard & Winery)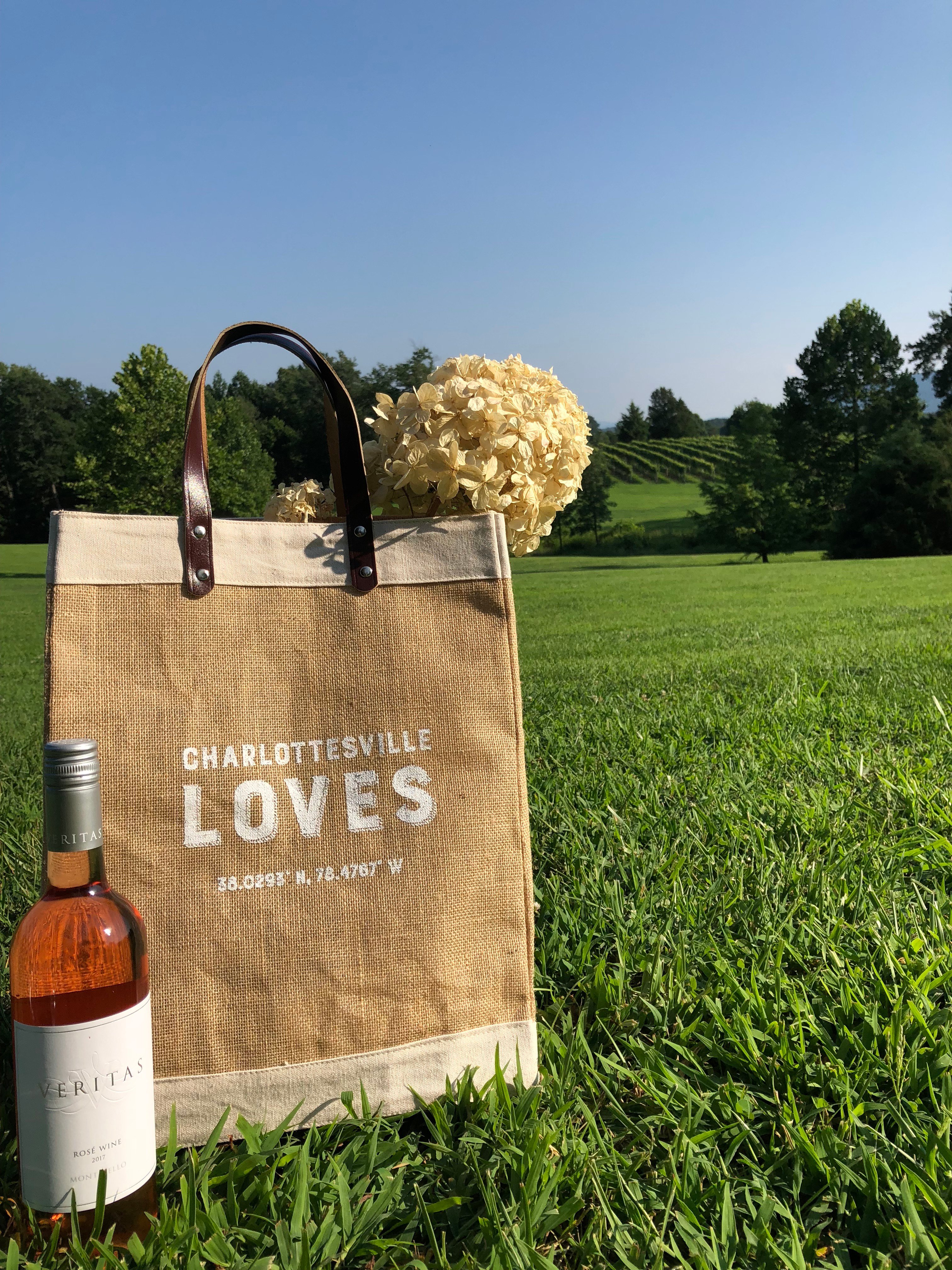 The University of Virginia. Charlottesville is a college town, with a beautiful and historic campus, also known as "grounds," and a strong academic community.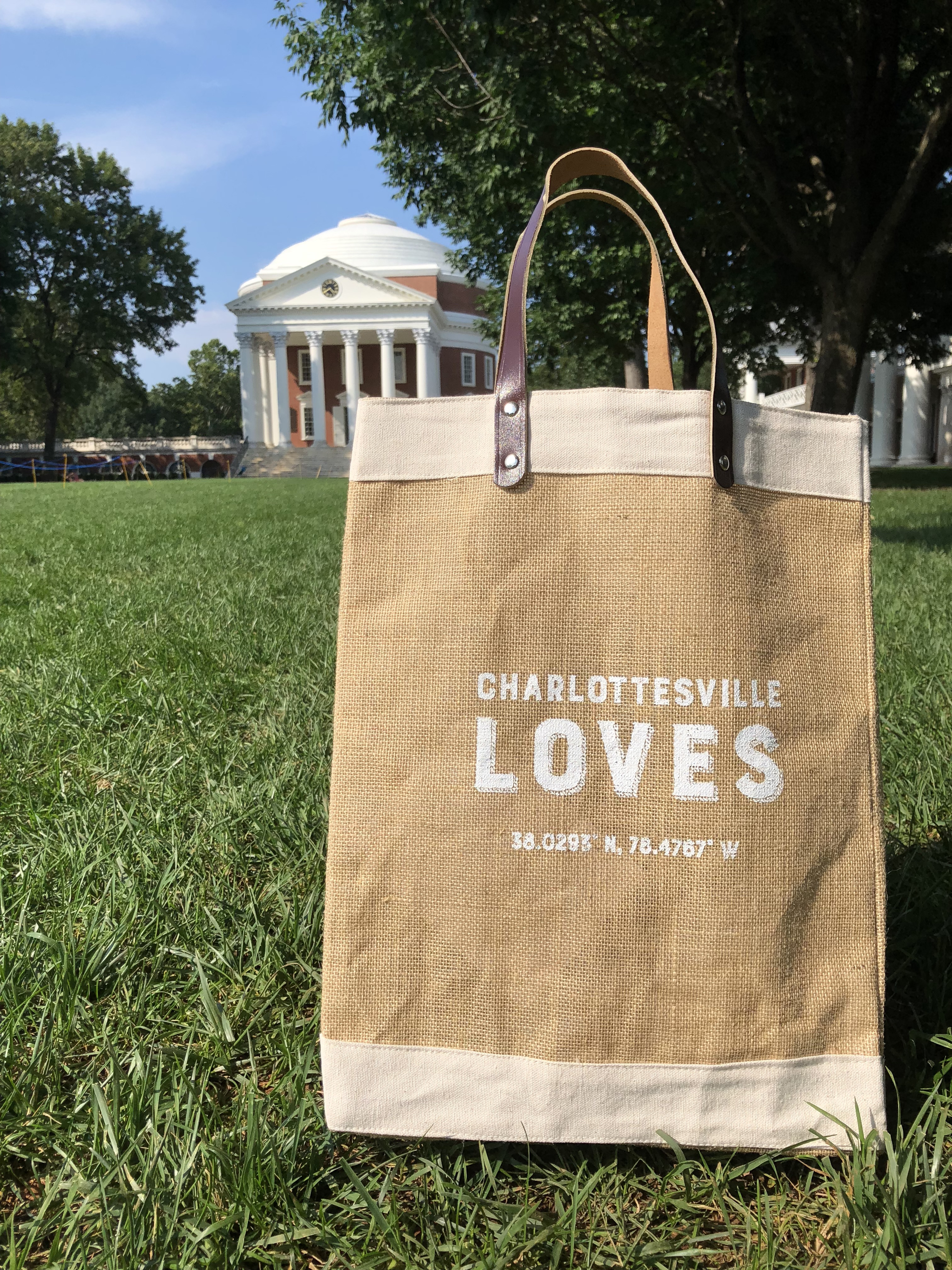 Local Craft Beverages. From breweries and cideries to distilleries, Charlottesville's craft beverage scene is continuing to blossom. (Pictured below: Starr Hill Brewery)
The Historic Downtown Mall. One of the largest pedestrian malls in the country, the Downtown Mall features boutique shops, restaurants, cafés, concert venues, museums and more.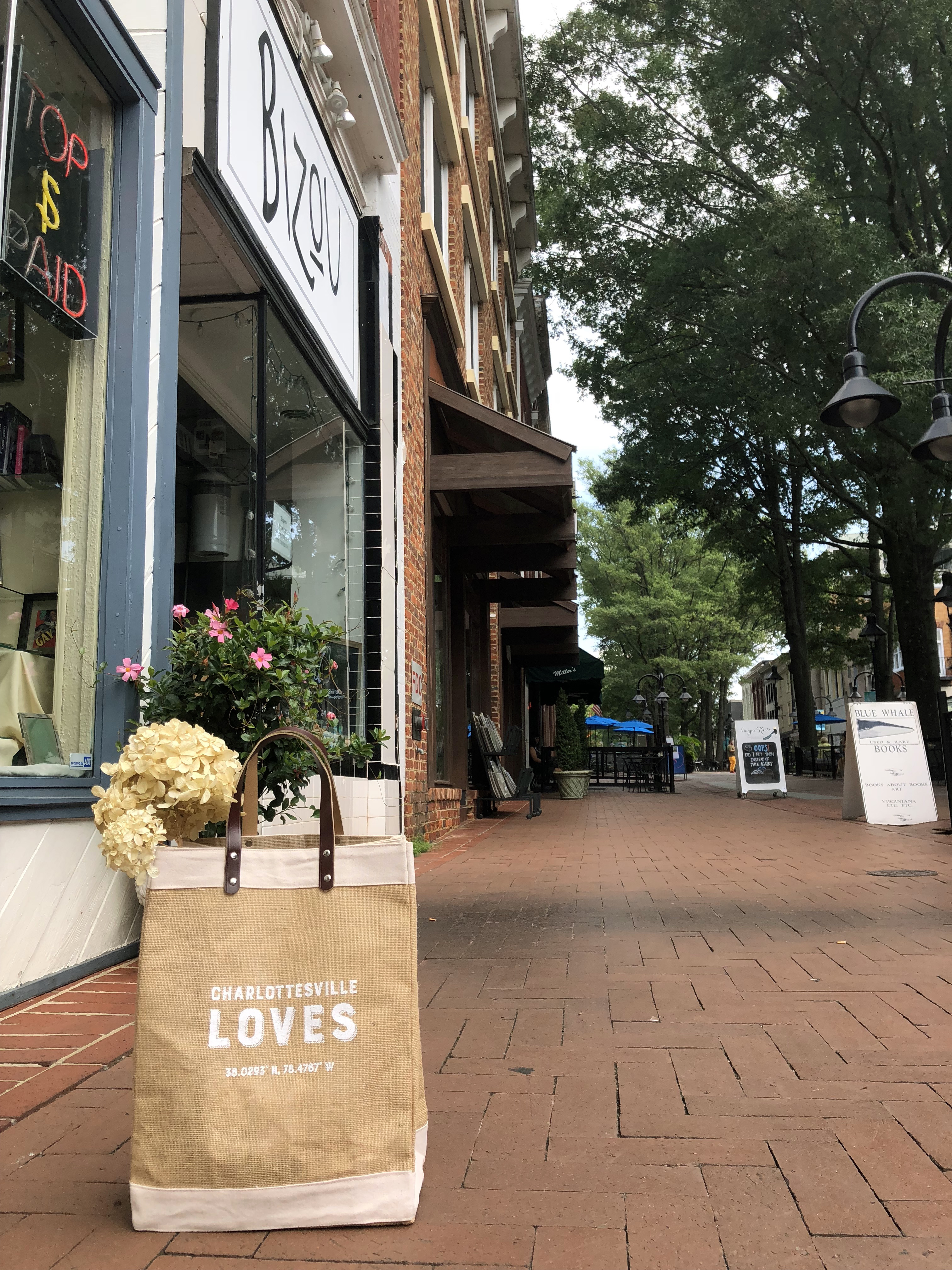 While we could not possibly capture all the things we love about Charlottesville in one blog post, these are a few of the places that make our area so wonderful. Be sure to check out our magazine, Wine & Country Life for a deeper look at life in Charlottesville and the people and places that inspire us each day. If you would like your own "Charlottesville Loves" bag, you can find them at Roxie Daisy, Darling Boutique, Lynne Goldman Elements, Finch or Verdigris. ~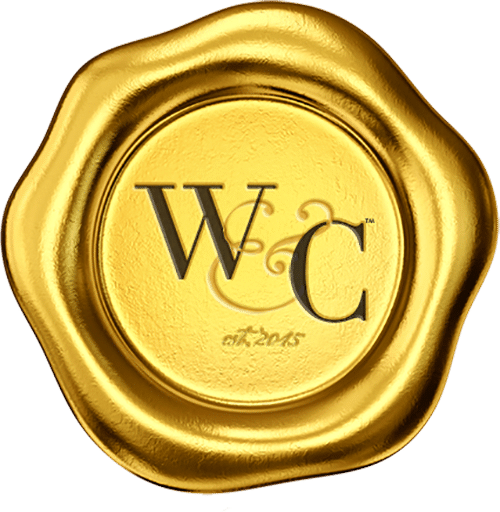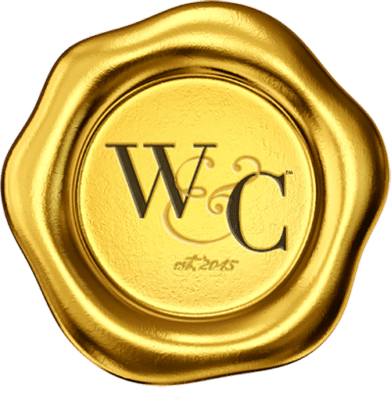 Virginia Wine & Country celebrates elevated living in Virginia Wine Country. Virginia Wine & Country Life is a semi-annual luxury print magazine with a full digital presence. The Virginia Wine & Country Gold Book is an annual guide to the top award-winning wines, wineries and experiences in Virginia Wine Country. The annual Virginia Wine & Country Wedding Planner is an art book of elegant Virginia weddings. The brand includes the Virginia Wine & Country Shop in Ivy, Va. It is a beautiful lifestyle boutique that brings the pages of the magazines to life. Virginia Wine & Country tells the stories of Virginia wineries, the farm-to-table movement, luxury travel, entertaining, art and the elegant country lifestyle. Ivy Life & Style Media also provides branding, web design and PR services for the wine industry.